Rogers Park Couple Turning Historic Firehouse Into Sustainable Live-Work Space
Rogers Park Couple Turning Historic Firehouse Into Sustainable Live-Work Space
On June 15, the eight-year search to find a developer for a historic firehouse in Rogers Park might be solved. Long-time residents of the neighborhood, Jim Andrews and Dean Vance might be the new owners of the 102-year old firehouse at 1721 W. Greenleaf Ave., and they have big plans for the place.
The couple has had their eyes on the property for a few years and were among the three final bidders when the city opened bidding in 2014. The couple announced their plan to create an eco-friendly live-work space to community members in January 2014, but bidding process was halted due to an error by the city. The city reopened the process in February with a target selling price of $315,000.
Andrews and Vance now hope to transform the building, which closed in 2009, into a live-work space that would include a sustainable rooftop garden, greenhouse, and a geothermal heating and cooling system. The couple would live on the second floor and operate the first as a workspace for their ad agency as well as a mental health and arts resource center.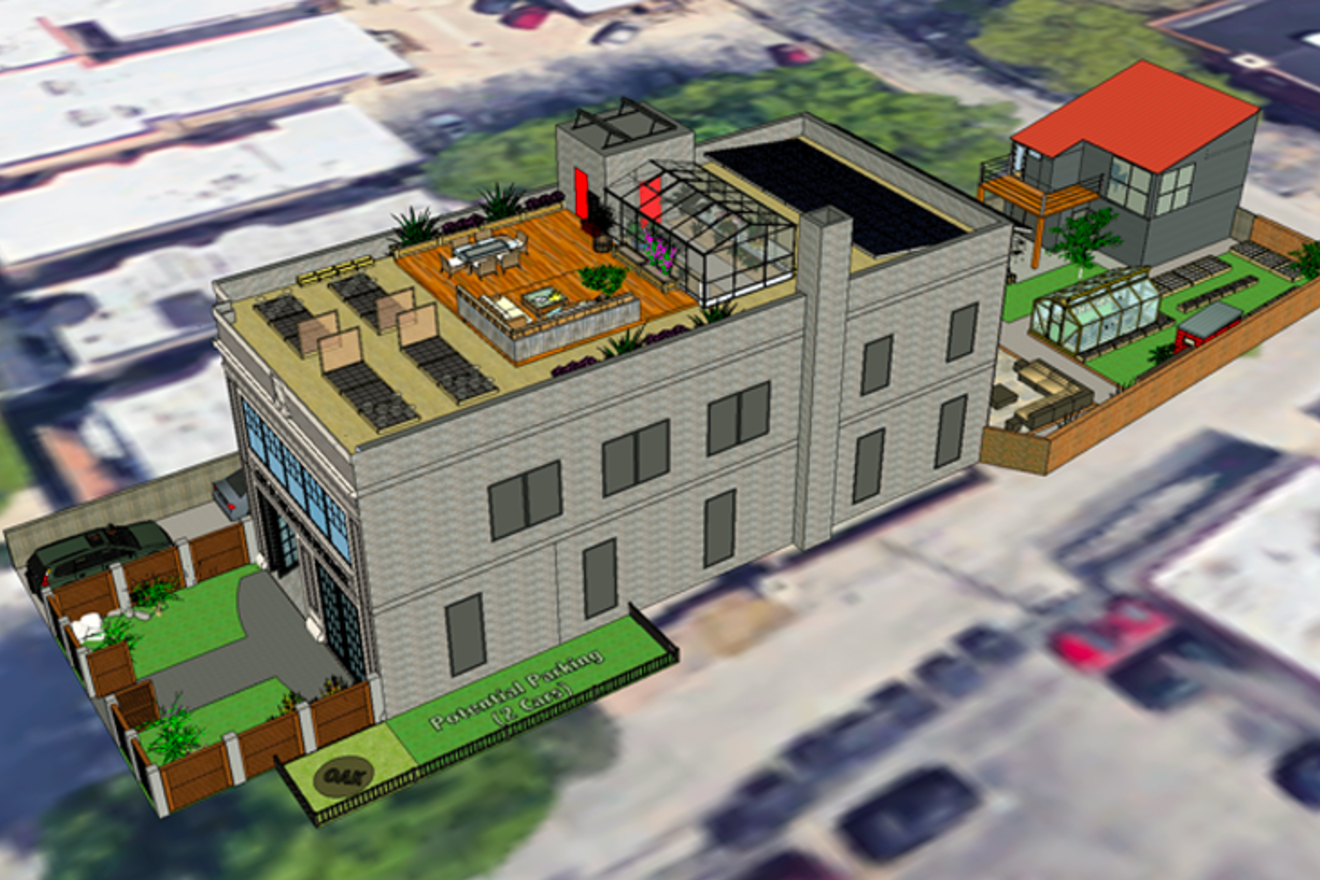 The couple also has plans to restore the property, including its facade, vintage tile and stone, and at least one fire pole opening and pole. There would be also on-site parking for up to 10 vehicles.
According to the couple's Greenleaf Avenue Firehouse Adaptation website, their goal is to "utilize as many eco conscious, 'green,' and energy smart techniques as possible without compromising the building's architectural heritage or structural integrity."
Additional eco-friendly features on their design plan include a passive solar hot water heater that uses UV rays, a solar awning that generates enough electricity to keep two electric cars charged, and potential wind power capabilities.
The duo isn't new to real estate development, and have experience rehabbing historic buildings to have green and sustainable features. They rehabbed a 124-year-old barn in Manchester Township to include an organic, self-watering raised bed garden. Other restorations include a 2,000-square-foot condo, a 3,000-square-foot commercial building, and a two-level loft space from 1908.
The Rogers Park firehouse renovation is estimated at $1,657,540, and if all goes according to plan, it would be finished by the end of 2018.