Chicago Neighborhood News
Rosemont Theatre Could Face Wrecking Ball in Fashion Outlets Expansion Deal
The Rosemont Theatre has been a staple in Rosemont, bringing Broadway musicals, musicians, plays, and more to the north Chicago suburb. But now, the theater is facing demolition to make way for more shopping.
The Chicago Tribune reported May 10 that local officials approved a deal with the developer of the Fashion Outlets of Chicago to expand its offerings by about 50 percent. The village-owned theater has been in operation since 1995, but now outlet developer Macerich has the green light to take over the land within five years.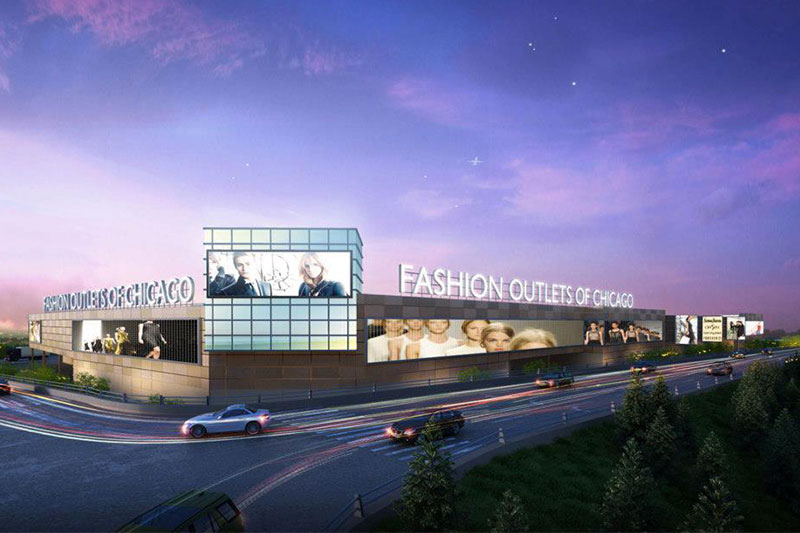 The contract and development agreement has been in talks for about three years, according to the Daily Herald, when Art Coppola, CEO of Santa Monica-based Macerich, first mentioned a possible expansion.
The plans, however, are not fully set in stone. Rosemont Mayor Brad Stephens told the Tribune that the redevelopment agreement is essentially a "glorified letter of intent." The developer now has the job of marketing the property to ensure there's enough interest in actually building an addition. The developer must give the village at least a year's notice before construction begins.
The five-year-old outlet mall opened in 2013 and features stores like Nike, Bloomingdale's, Nordstrom Rack, and Neiman Marcus. The agreement calls for an addition of at least 225,000 square feet onto the existing 538,000-square-foot structure. The mall at Balmoral Avenue and the Tri-State Tollway would also get another parking garage to accommodate more shoppers. However, developers say it's far too early to share specific plans for the redevelopment of the Fashion Outlets.
At the end of the day, it comes down to the economic viability of the theater. Macerich filed with Securities and Exchange Commission to find that the outlet mall has sales of $810-per-square-foot and approximately a 96 percent occupancy rate. The year prior the mall generated $771-per-square-foot.
The mall has been a huge driver of sales tax revenue, bringing in $15.7 million last year. Before the mall opened the village was bringing in about $5 million in sales tax per year. Local restaurant revenue has also upticked from about $180 million to $270 million in the time that the outlet mall has been open.
Based on the figures, the theater having a good year still only matches up to the mall having a mediocre year. The theater has 4,200 seats and has in the past few years steered away from bringing in big name artists, rather attracting local performers and mid-sized acts. The theater is, after all, less than five minutes away from the much larger Allstate Arena.
Still, Stephens said that a smaller venue could potentially be built in another part of town if Rosemont does face demolition. But he told the Tribune that it "would have to make really good sense economically" to build a replacement theater in the area that's pretty dense as it is.