Sacramento Approves 3,000-Home Greenbriar Community by Airport
Sacramento Approves 3,000-Home Greenbriar Community by Airport
It's taken almost 10 years but a 600-acre development near Sacramento International Airport has finally received city approval.
The Sacramento City Council recently approved Greenbriar, which will bring, among other things, almost 3,000 homes to what has been farmland on the northwestern edge of Sacramento. The move is seen as a big win to help alleviate the stress of low housing inventory in the city and region. Specifically, the development will be located south of West Elkhorn Boulevard, edging up alongside Interstate 5 and Highway 99.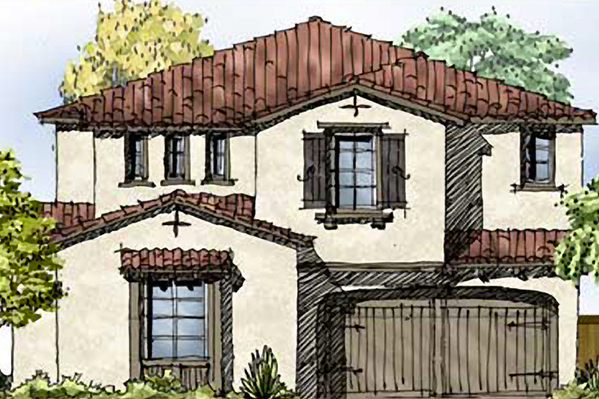 Developer Integral Communities plans to build 2,497 homes geared towards first-time and move-up buyers. They will also include 483 rental units, 200 of which will be set aside for low-income seniors. A rep for the developer told the Sacramento Bee that 94 percent of the homes will be within a half-mile of a proposed light rail station that would connect downtown Sacramento and the airport.
Plans also call for three commercial sites within the development, including a retail hub around the light rail station. The developer is also working with Twin Rivers Unified School District to see if a K-8 school site can be added in or close to Greenbriar.
The approved guidelines call for Greenbriar to be designed as a pedestrian-oriented community. As such, five public parks will be created, including one designed specifically for sports. Two swimming pools and a community center are also in the mix. Over 140 acres of lakes, dedicated habitat mitigation areas, and other open space are included as well.
Integral Communities told the Sac Bee that it plans to develop Greenbriar across two phases, with work on the north section likely to begin in 2018. The second phase would begin construction "four or five years later, depending on the market."