San Francisco Outer Sunset Gas Station Set to Become Condos
San Francisco Outer Sunset Gas Station Set to Become Condos
Right now you'll find a 76 gas station on the southwest corner of Lawton Street and 42nd Avenue in San Francisco's Outer Sunset neighborhood. The plan was to eventually turn the property into a four-story complex that contained 12 condos along with 12 parking spaces.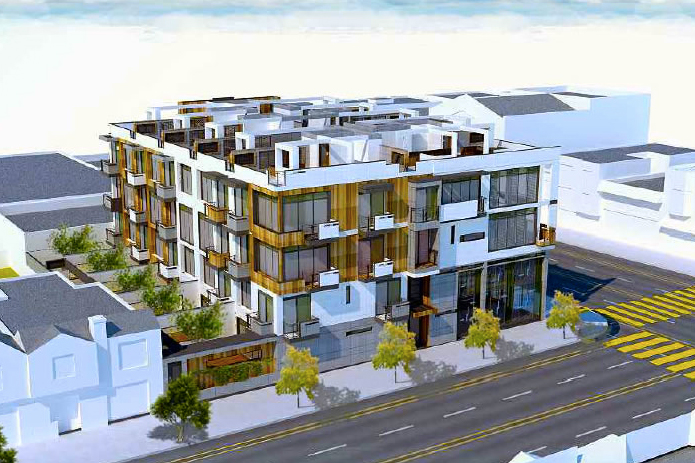 Somewhere along the way those plans were scuttled, but now Kodorski Design has submitted a new, larger proposal for the property. Per SocketSite, the new plans call for 15 condos (14 of which will be three-bedrooms), six commercial spaces, and an underground garage with space for 24 vehicles.
The condos would average out to 1,326 square feet in size and include private rear yards or roof decks. Units are expected to be market rate; the developer will pay a required fee to San Francisco's inclusionary housing fund in lieu of adding affordable housing.