San Francisco Salesforce Tower Top to Showcase Artistic LEDs
San Francisco Salesforce Tower Top to Showcase Artistic LEDs
San Francisco's tallest building, the Salesforce Tower, is the topic of much discussion among city planners and artists for its unique display opportunities.
Per Curbed SF, San Francisco-based artist Jim Campbell submitted a proposal to add an artistic LED display on the 1,070-foot skyscraper's crown.
Campbell, whose work has been featured on buildings such as ICC in Hong Kong, the Haas Atrium at the San Francisco Museum of Modern Art, and Madison Square Park Conservancy, proposed a nine-story display made of aluminum panels lit with 11,000 LED lights.
According to SFist, Campbell's proposal was approved and the city can expect to see his work in San Francisco's skyline soon.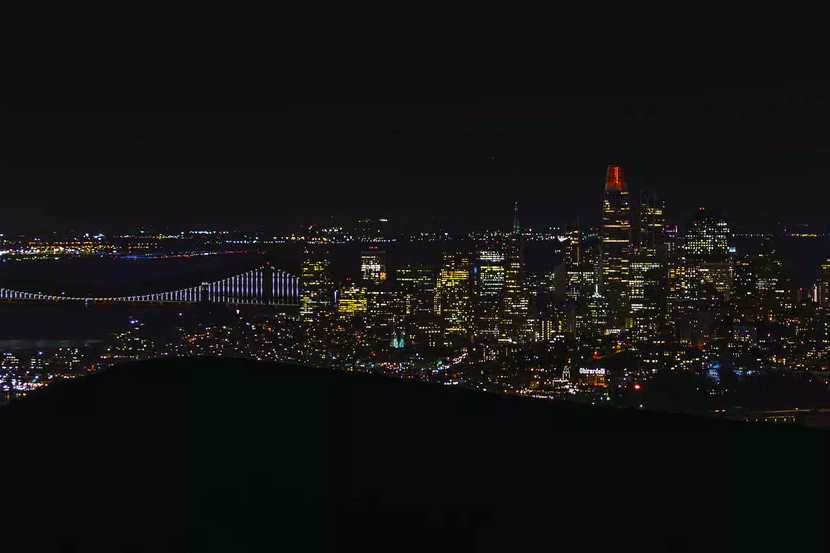 As for what the display will be, Campbell said he plans to show pieces of the city's day during the night. The images projected on the building (not casting light out, much like screens on Times Square, but rather casting it on the panels) will be a combination of prerecorded displays as well as images of the city captured during the day. Campbell's plan is to place cameras in the city to record goings-on that can then be showcased at night.
Campbell's art installation will also have a smaller companion piece at the base of the tower. Both were commissioned as part of San Francisco's 1 Percent for Art program, which requires some private developers, mostly in the downtown area, to acquire or commission public art equal to one percent of the development's hard construction costs.
Salesforce Tower's light display will be the country's tallest public art installation to date. The tower itself, which reaches 61 stories, placed its last construction beam in early April of this year. It will serve as an office space and is expected to open sometime in 2018.