San Marcos Council Gives Corner@2Oaks Development the Go-Ahead
San Marcos Council Gives Corner@2Oaks Development the Go-Ahead
Last Tuesday, the San Marcos City Council gave approval on plans to rezone a 6.8-acre plot on the corner of San Marcos Boulevard and Twin Oaks Valley Road so that construction could commence on the residential aspect of the Corner@2Oaks development.
The council signed off on rezoning that will allow the development's 118 townhouse units to be built. They also approved the overall 19-acre site development plan that will allow for construction of the retail and commercial components to begin as well. A 116-room Fairfield Inn and Suites hotel is already under construction.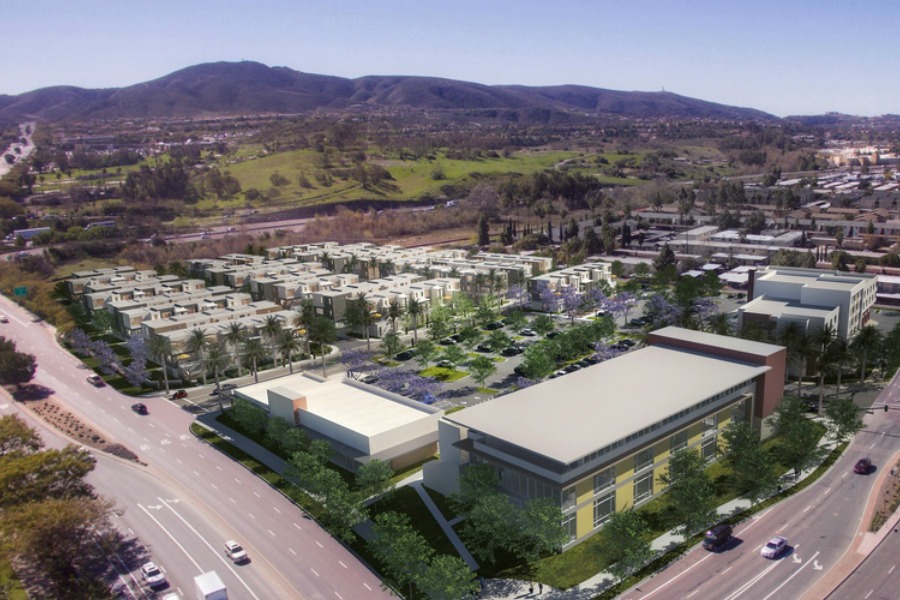 A 14,000-square-foot, two-story building will be home to various retail shops on the first floor and offices on the second floor. A restaurant on the corner of San Marcos and Twin Oaks will also be included. A community pool is planned for the middle of the townhouse layout.
Eleven of the property's acres will ultimately be developed, leaving eight that are required to remain untouched as they're part of the San Marcos Creek.
Sources:
How they voted, Feb. 19 [SDUT]
Hotel, more coming to busy San Marcos corner [SDUT]
Corner@2Oaks [ASea Breeze Properties]