Santa Monica Airport Park Will Shorten Runway As it Becomes 'Great Park'
Santa Monica Airport Park Will Shorten Runway As it Becomes 'Great Park'
In an early move to transition an airport that will eventually close into a park, the Santa Monica City Council approved a recommendation to shorten the Santa Monica Airport runway from 5,000 feet to 3,500 feet, according to a release from nonprofit organization Airport2Park. Following the approval, the Council passed a motion asking city staff for all options on removal and repurposing of the extra 1,500 feet of runway surface.
Airport2Park anticipates the project — including removal and construction — could be completed by the end of 2017. The new runway dimensions would be centered on the current 5,000-foot area. Removing 1,500 feet would mean decreasing each end by 750 feet and then redrawing portions of the airport borders.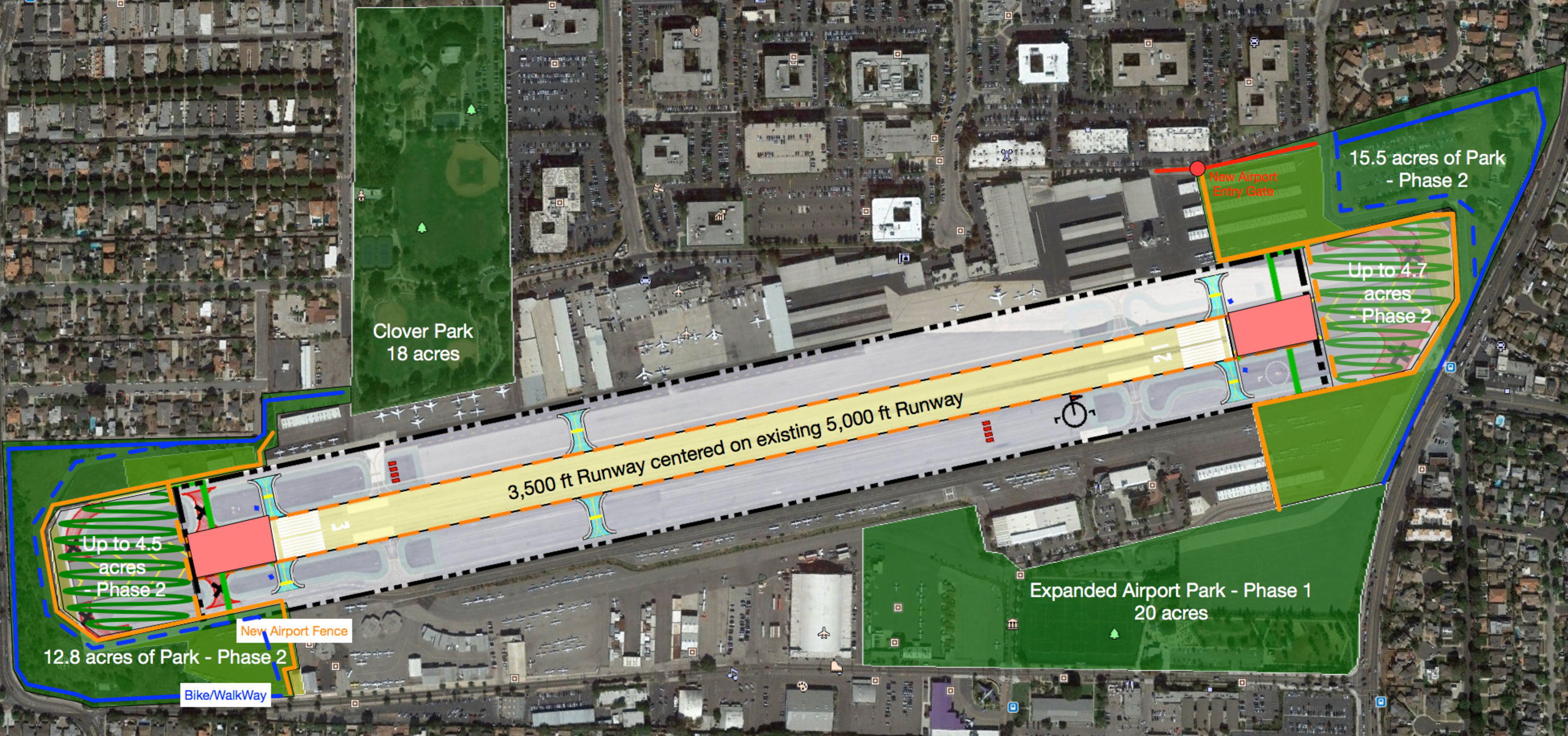 The Santa Monica Airport is set to close in 2028 following the passage of Measure LC in 2014. These early moves to begin the transition of the area into a park are essential to having the new "Great Park" that will replace it fully functional once the airport closes.
With the repurposing of the airport space to be used for the park, Santa Monica is set to increase its available park space by nearly 66 percent from what the city currently accommodates. Airport2Park also outlines how these next phases of the project would connect the new park area to the rest of the city via bike lanes and pedestrian walking paths.