Sate Your Sweet Tooth at These 7 Shops in the Valley
Sate Your Sweet Tooth at These 7 Shops in the Valley
Sometimes we just get a hankering for something sweet whether it's gelato, a flakey pastry, artisanal chocolates, or a foam latte. With so many shops around the San Fernando Valley, finding a quality and delicious dessert spot to satisfy your sweet cravings can get overwhelming. Some establishments specialize in pastries only while others have an assortment of goodies available. Below is a handy guide to seven great dessert shops in the Valley, according to neighborhood.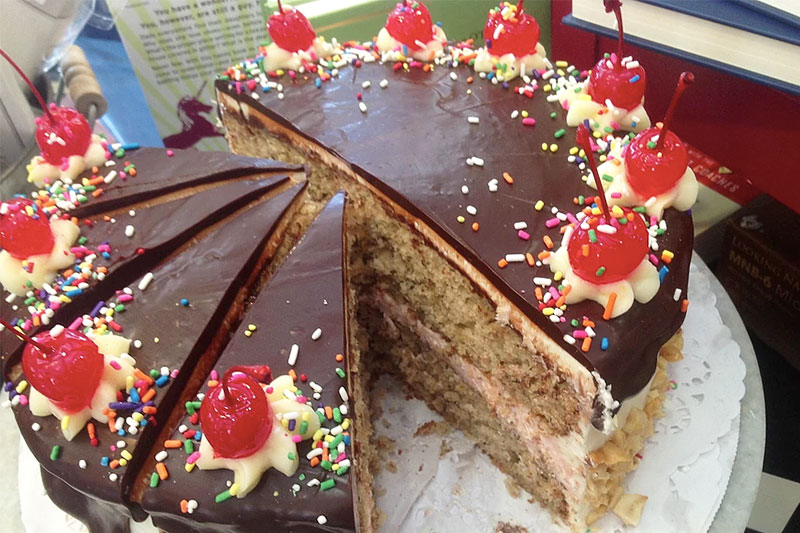 If you're in the Sherman Oaks neighborhood, head towards Sweet Butter Kitchen on Ventura Boulevard. The cozy and airy café is not only warm and welcoming, the food is also reminiscent of a Parisian pastry shop. From buttermilk pancakes and watermelon salad to the caramel Fleur de Sel brownies and rainbow cakes, this restaurant doesn't fail to serve up a variety of original desserts. While Sweet Butter pastry chefs have mastered the traditional chocolate chip cookie and scone, they also regularly cook up creative pastry flavors, such as peach or strawberry jam-filled cinnamon muffins or coconut-lemon brioche with bread pudding.
Another sweets fixture in Sherman Oaks is Crave Café, which appeals to many locals because it's open 24/7. The name basically speaks for itself because it caters to customers with late-night cravings for waffles, French toast, coffee, or other desserts.
Although Glendora is known for its famous Ficus trees that line the sidewalks, it's also home to The Donut Man, which is arguably one of LA's best donut shops. The shop originally opened in 1972 by the donut man himself, Jim Nakano, and has since grown to draw in customers from the surrounding Los Angeles area. The establishment first became popular due to its signature Fresh Peach and Strawberry stuffed donuts, which oozed fresh filling in generous portions. However, don't limit yourself to those two doughnuts, customers also rave about other memorable desserts, such as the apple fritters, glazed chocolate and vanilla twisted Tiger Tails, and even the chocolate covered strawberries. The Donut Man is open 24 hours a day, seven days a week.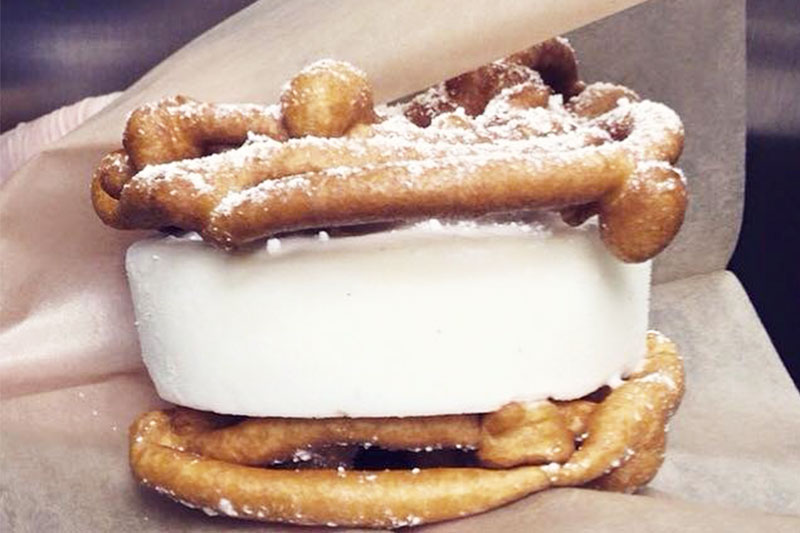 Although there are many dessert shops in the studio-filled Burbank, customers who are craving a quality scoop of handmade ice cream can head over to Quenelle on Magnolia Boulevard. The artisanal ice cream shop first opened in 2013 by husband and wife duo John and Christina Park, and its attracted Burbank locals with its experimental ice cream flavors and fluffy funnel cakes ever since. Their menu changes day-to-day, but there are four permanent house flavors, including chocolate, strawberry shortcake, vanilla mascarpone, and blueberry pie. The shop also features a variety of non-dairy menu options, funnel cake ice cream sandwiches, creative ice cream bars, and even root beer floats.
Crème Caramel LA - Van Nuys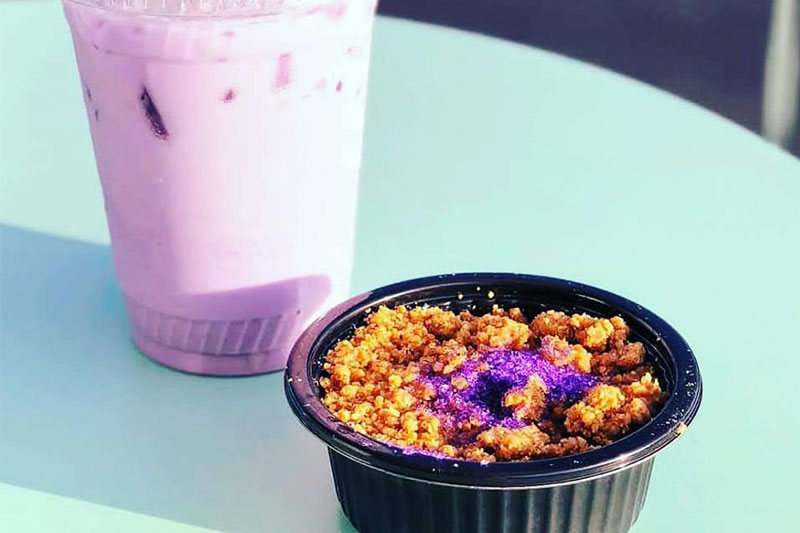 Before Crème Caramel LA opened its location in the Valley, it started out as a humble farmers market sweets vendor. It has grown in popularity since then and now has two locations in Van Nuys and Silver Lake. The hip bakeshop infuses traditional Filipino ingredients with modern desserts and has attracted a loyal following with its dedicated coffee program, unique custard collection, crème caramels (also known as flan), and various bread puddings. Since Crème Caramel LA's opening of their storefronts, the owners Kristine de la Cruz and Sean Gilleland have also added a variety of savory delicacies, such as quiches and pot pies.
Amarinyo Gelateria - Van Nuys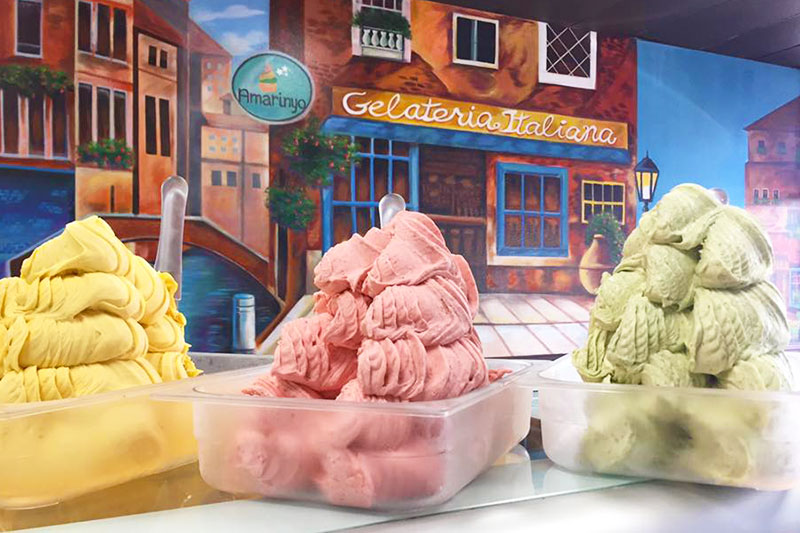 For those who want to satisfy their sweet tooth for gelato, check out Amarinyo Gelateria in Van Nuys. The small shop not only imports many of their ingredients from Italy, they also make fresh batches of handcrafted gelato every day. From world-class lattes to freshly made crepes and waffles, customers are sure to leave with a satisfied sweet tooth. Some of the shops signature flavors include guava, passion fruit, and kinder Bueno. Their latest new flavor is the eggnog gelato.
Wanderlust Creamery - Tarzana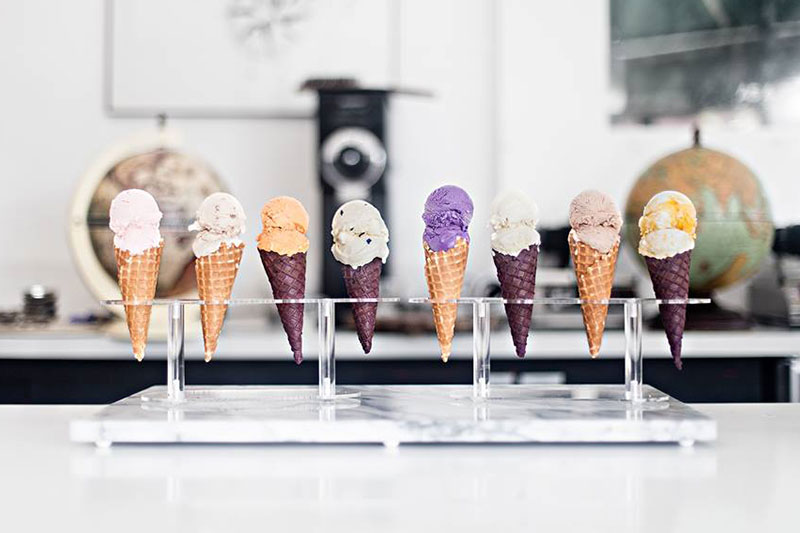 If you're in Tarzana, you'd be remiss not to visit Wanderlust Creamery. Like its name, this shop gathers its flavor inspiration from destinations all around the world, including Sticky Rice Mango from Thailand, Pretzel and Rugbraud from Iceland, Kinder Bueno from Europe, and Tonka Bean from South America, among many others. Try ordering the "flight around the world," and you can try out 14 mini scoops of original ice cream flavors. There are even some flavors that nostalgically remind customers of their childhood, such as Abuelita Malted Crunch and Ube Malted Crunch.