See New Renderings for $2.5B Century Plaza Hotel/Condo Project in LA
See New Renderings for $2.5B Century Plaza Hotel/Condo Project in LA
The redevelopment of the Century Plaza Hotel into New Century Plaza much bigger is expected to be the kind of project that will revolutionize Century City. The $2.5 billion project is expected to connect the area to the surrounding Los Angeles neighborhoods thanks in part to a public plaza extending to Avenue of the Stars and Constellation Boulevard as well as a Metro's Purple Line stop that's coming down the pike. Also included will be two acres of plazas, water features and courtyards with a 23-foot-tall sculpture by Spanish artist Jaume Plensa as the centerpiece.
The centerpiece of the project, however, will be the refurbished hotel into a five-star hotel operated by Fairmont Hotels. While the redesign will "keep 90 percent of the character defining features of the hotel," it will lose about half of it's 726 rooms (down to 394) while gaining up to 63 residences. It will also contain 26,250 sq. ft. of ballroom and meeting space, 14,000 sq. ft. of spa and hotel amenities, and 11,000 sq. ft. of retail and restaurant space.
The hotel will be joined by two new 46-story residential towers designed by Pei Cobb Freed. The plan calls for up to 290 condominium residences spread across the two towers, which will include "the most elegant condominium homes ever built in Los Angeles," apparently. The towers will also include 94,000 sq. ft. of retail and restaurant space.
Check out the latest renderings from the project and start planning your visit to stay here, live here, or just swing by to see what they've done with the place. You just need to wait until 2018 when construction is expected to be done.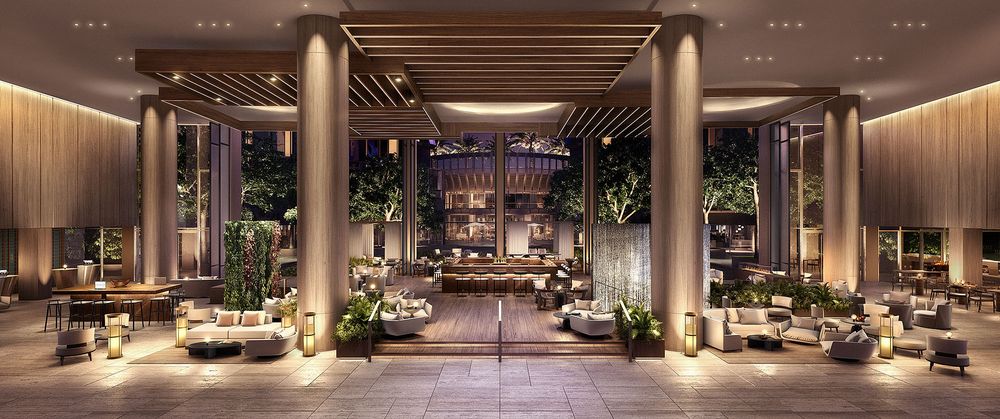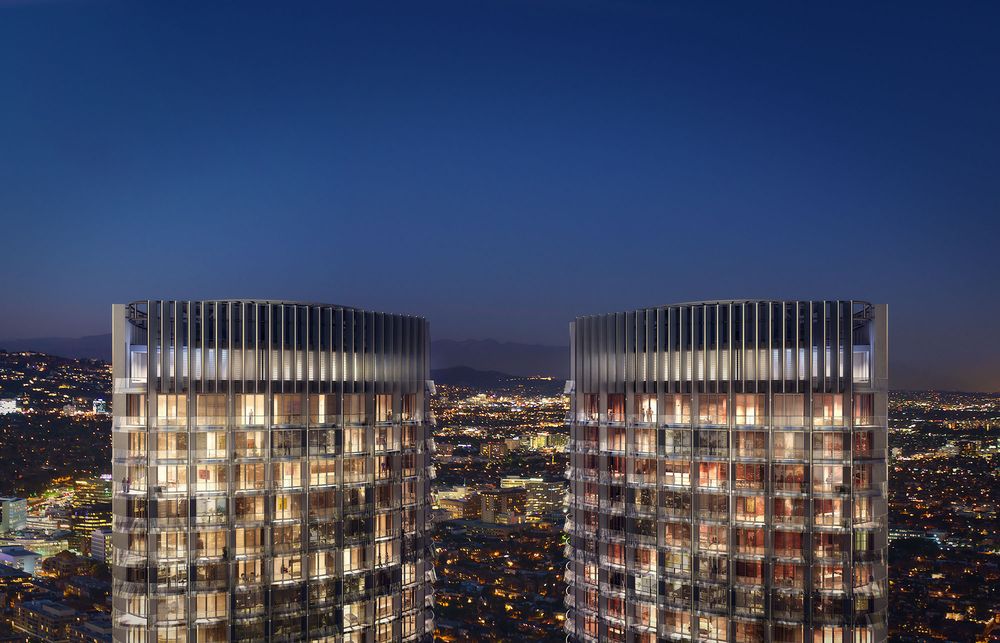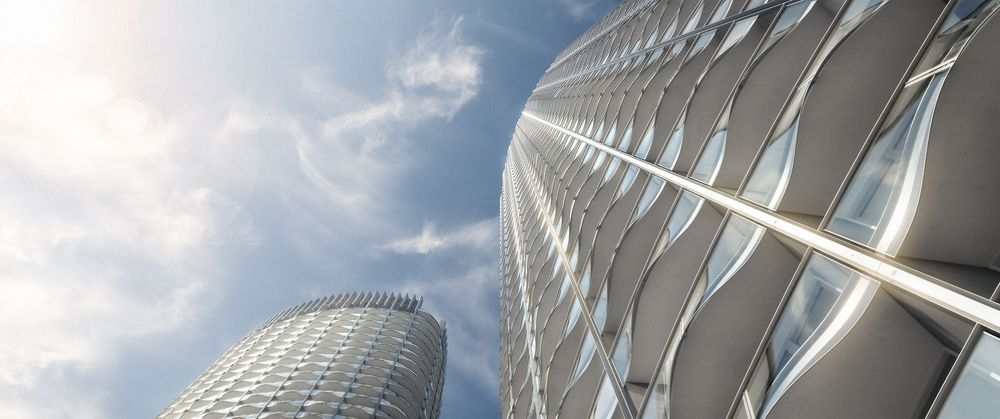 Sources:
New renderings of glitzy Century Plaza hotel and residences [Curbed LA]
Fairmont Hotels Named Manager of the New Century Plaza [Y!]
New Century Plaza [CP]