Should you use a mortgage broker?
Mortgage brokers are like hotel concierges. Do you really need one in the age of smartphones and Google? Probably not. Can a good one make a difference in your overall experience? Absolutely.
Mortgage brokers, like hotel concierges, exist because they have inside knowledge and unparalleled access. But instead of spare toiletries or a table for two at the hottest restaurant, mortgage brokers' specialty is serving up the best loan options available—with a side of personalized customer service. In the age of automated calls and online forms, the mortgage broker can be a real comfort as you prepare to sign a hefty mortgage.
Still, mortgage brokers aren't a necessity, and they aren't for everyone. So, should you get one? Here are some questions to ask yourself first.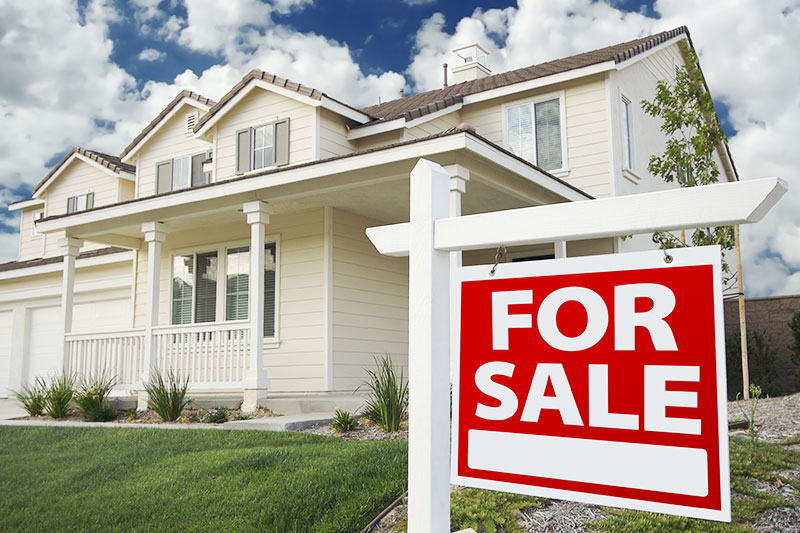 Do you have good credit?
Mortgage brokers have access to interest rates you might not see online, and they also have some negotiating power for buyers with bad credit. But if you have an excellent credit score (720 or higher), that means you'll probably be eligible for a lender's best rates, period. The good news? You can move ahead in your home-buying process confidently knowing you've acquired the best lending terms available. The bad news? Even an expert like a mortgage broker won't be able to find anything lower.
Whether or not you're planning to use a mortgage broker, raising your credit score is one of the most powerful things you can do to ensure good rates—and maintaining your credit score even after you buy your house means you'll get good rates for home loans you may want later on for projects like renovations.
Are you confident in your financial literacy?
Even if you have a great credit score, there are many more financial factors that go into buying and owning a home. A mortgage broker's main role is to work on your behalf to find a competitive lending rate, serving as a middleman between you and a bank. However, they also assist you in filling out your loan application, answering any questions, and general hand-holding. Plus, many people find that mortgage brokers are helpful resources on other topics related to a mortgage, including amortization and repayment schedules, terms, penalties, and more. If any of these concepts are foreign to you (which is very common!), a mortgage broker may help you navigate the process with more confidence.
Are you seeking a personal touch?
It's a digital world, and that passive, impersonal experience can be a good thing when you're a casual browser who, for example, wants to view homes without committing to a real estate agent. But when you are dead-set on a house and in the throes of trying to buy it, you may decide you want a personal touch—and a mortgage broker can provide that. A mortgage broker's local presence alone can be a comfort, and the best ones are happy to give you their personal phone numbers, encouraging you to call at any time if you have questions or concerns. They can also offer an impartial second opinion you aren't likely to find elsewhere.
Do you already have a lender in mind?
Whether you have allegiance to a national bank or a local credit union, you may already have a lender you know you want to use. If that's the case, it probably wouldn't make much sense for you to use a mortgage broker. What's more, some lenders don't work with mortgage brokers, period, so check in advance to make sure you're not using a mortgage broker for ultimately no reason.
Are you on a tight timeline?
On the whole, my loan acquisition process moved very quickly and seamlessly, perhaps because I did not use a mortgage broker. That personal touch can be a godsend, but it can also take a bit more time; a mortgage broker is going to do some digging to look for the best rates while also providing customer service tailored to your needs and unique situation. If you're on a tight timeline to get pre-approved—for example, if you've already found a house you want to make an offer on—you may want to forego using a mortgage broker. However, if you're just starting your home-buying journey, you may be able to go at a slower pace and work with a mortgage broker.
A Note on Payment and Commission
Mortgage brokers are licensed, independent professionals who work on percentage-based commissions stemming from the amount of your loan. An industry standard is an origination fee equal to 1 percent of the loan. So, for example, if you took out a loan for $300,000, your mortgage broker would charge $3,000. Sometimes, the loan originator (the lender) will pay the commission, or you may end up splitting it with your lender. You can also sometimes negotiate a no-cost loan, although it would likely increase your interest rate and mean you'd be paying more over time.
Whether you use a mortgage broker or not, you'll likely be paying some sort of loan origination fee as part of your closing costs. As NerdWallet explains, the loan origination fee is a charge for "evaluating and preparing your mortgage loan [including] document preparation, notary fees, and the lender's attorney fees."
What's more, you can proceed confidently with a mortgage broker (if that's your choice) thanks to the Dodd-Frank Wall Street Reform and Consumer Protection Act passed in 2010. This act ensures, among other things, that mortgage brokers can't charge hidden fees and can't tie their pay to whatever interest rate you receive. The act also ensures they don't receive any money for guiding you toward another related business like an insurance company or a title company.