10 Great Soccer Pubs in Chicago
10 Great Soccer Pubs in Chicago
Fans of the Premier League (sometimes referred to as the EPL) in the United States don't have it particularly easy. Catching your favorite team's match often requires waking up at dawn on weekends, leaving loved ones and roommates questioning your habits as you head out to a pub before most brick-and-mortar shops are open.
But for those of us who show up bleary-eyed and sleep deprived to root for a team thousands of miles away—sometimes in cities we've never set foot in—we find a community of others who take part in this insane act. Here are the best neighborhoods with soccer pubs in Chicago.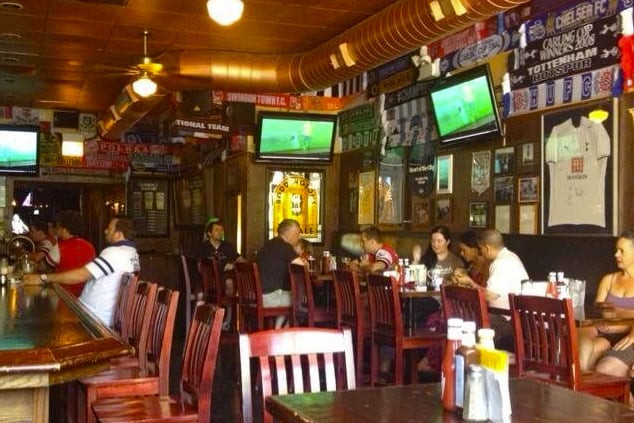 Perhaps the standard of soccer bars in the city, this North Center establishment has racked up all kinds of accolades, including being named the Best Soccer Bar in the country by US Soccer. But The Globe isn't just for fans of US soccer, it also opens in time for the first Premiere League match of the day on weekends.
But don't think of The Globe as just a soccer bar—this cozy spot takes pride in being first and foremost a neighborhood bar with one of the most extensive beer lists in the city. But it doesn't hurt to show up wearing your favorite team's kit.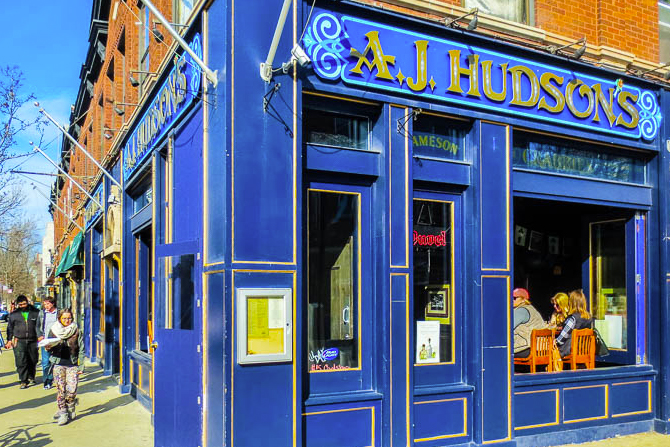 A sports bar through and through (according to their website, they host "just about every sport that is broadcast on television"), AJ Hudson's focuses on specific Premiere League clubs, including Chelsea, Liverpool, and West Ham. Located on the corner of Ashland Avenue and Grace Street in the Lakeview neighborhood, AJ Hudson's also frequently hosts trivia nights, private parties, and an impressive selection of Old World beers.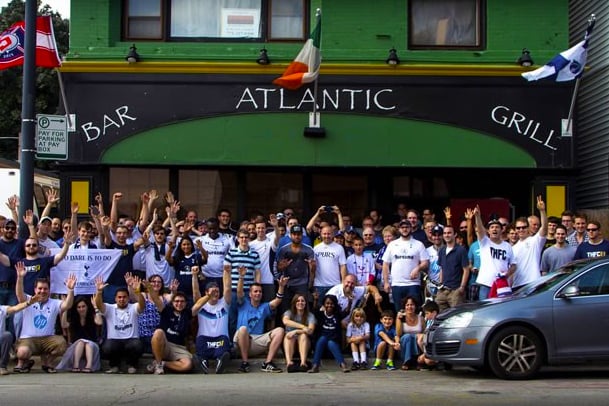 Located near the heart of Chicago's Lincoln Square neighborhood, The Atlantic is a no-frills neighborhood bar that will show any Premier League game upon request. Come for the Tottenham game, stay for classic bar-food staples and the cozy atmosphere.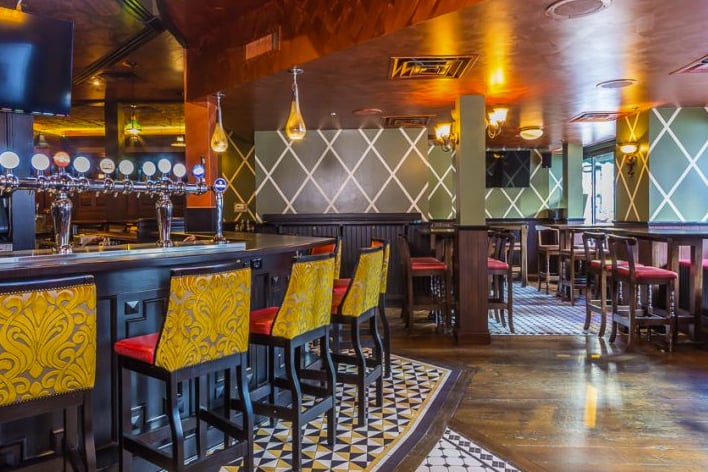 Right in the heart of River North's swanky bar scene stands Fado Irish Pub. Although the exterior is unassuming, the interior is reminiscent of some of the most classic British-style pubs: a centrally placed bar houses a wide selection of Irish whiskeys, the semi-private booths are perfect for small groups, a dark-paneled interior makes for a comfortable atmosphere, and TVs showing that day's selection of Premier League games make it feel like you're in merry old England. A neighborhood mainstay since 1997, Fado's three-story building, long list of international beers, and traditional aesthetic make it a natural spot to watch a match.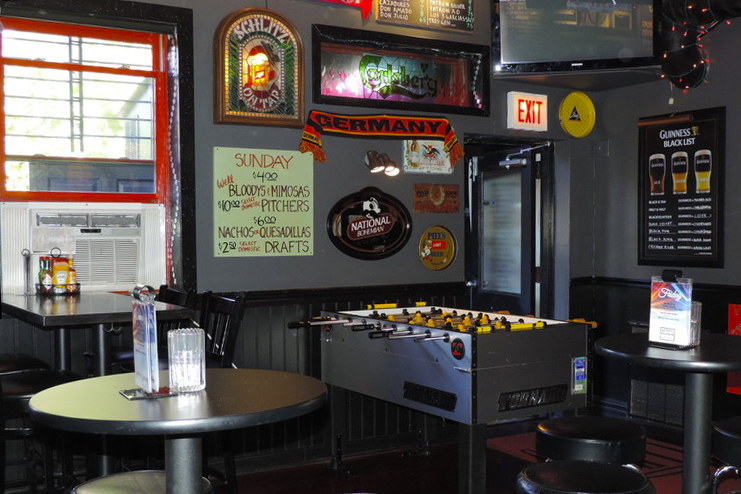 A stone's throw away from Downtown but a stalwart neighborhood bar, East Village mainstay Cleo's is the kind of bar that is unapologetically dive-y yet is in a class all its own. An ivy-covered, 1,200 square-foot patio offers a respite from game-day crowds (sometimes). Although primarily a bar for international soccer games, Cleo's also opens for Premier League games on the weekends.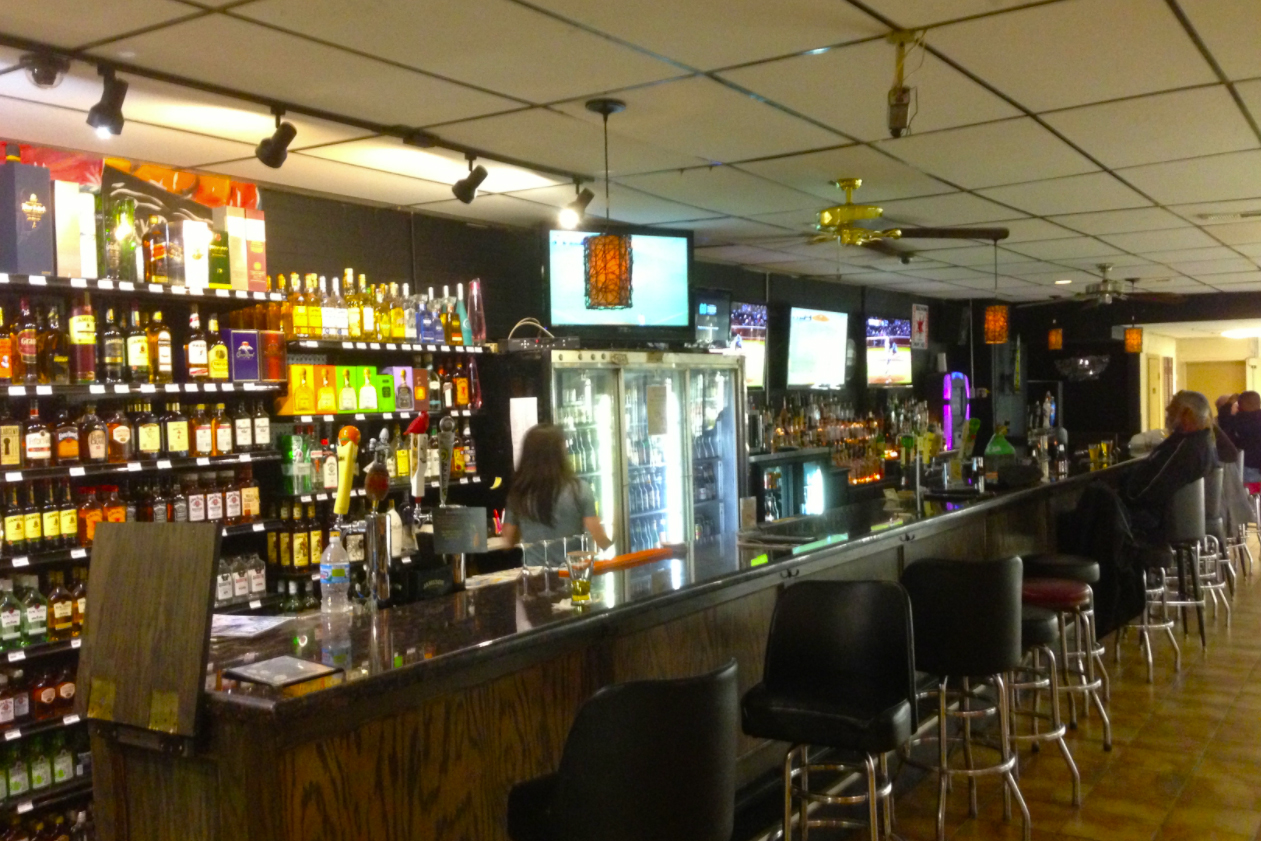 GO Tavern is one of Chicago's rare liquor store/full-service bar combinations (known affectionately as "slashies"). Small, friendly, and tucked away in otherwise-hopping Logan Square, GO Tavern has an extensive beer list behind the bar and in front of it. GO Tavern hosts watch parties for all Chicago Fire away games and most USMNT games. That's why this spot is great for locals who want to catch a match in a neighborhood lacking many options for fans of "the beautiful game."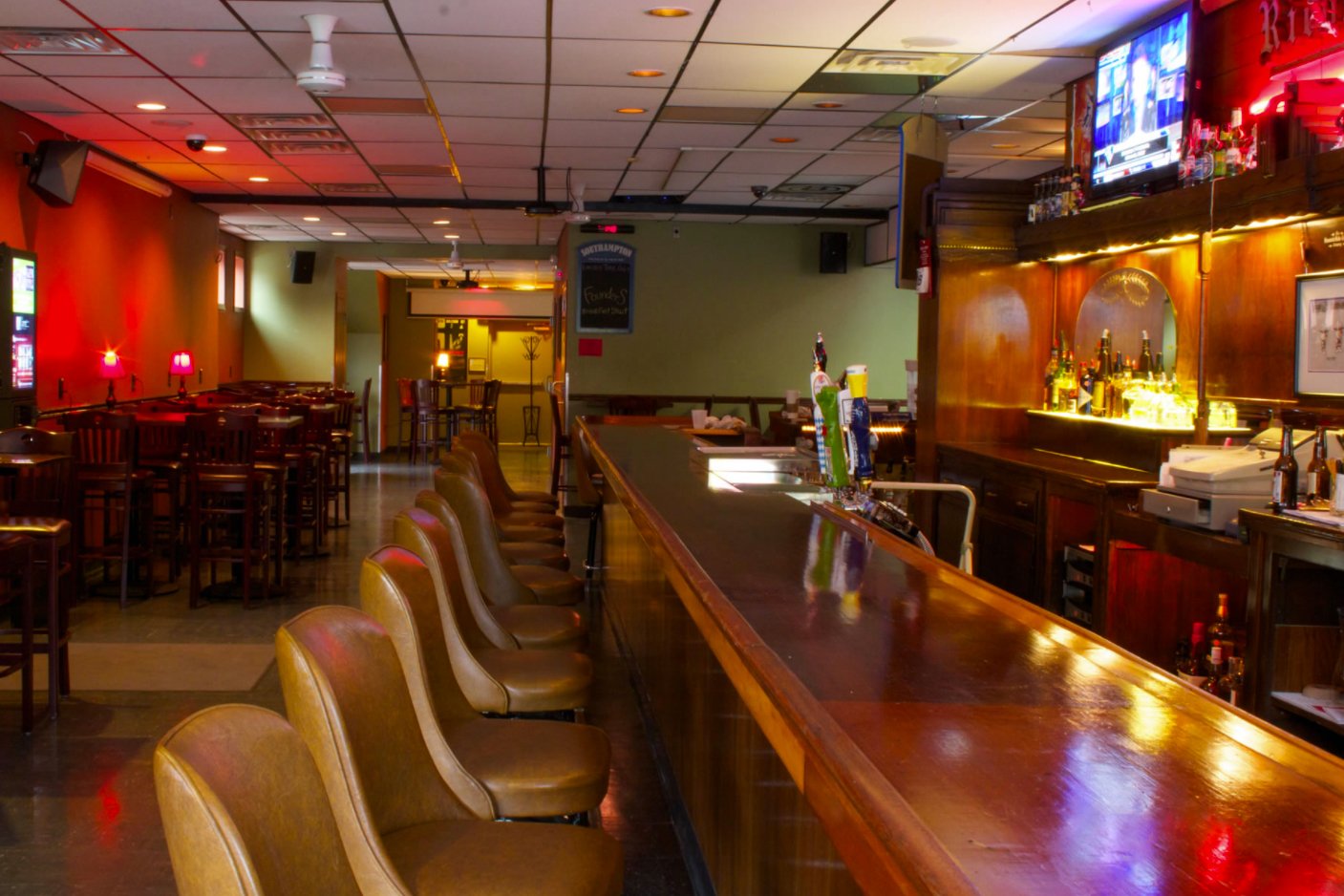 Located in Lincoln Square (are you noticing a theme?), Ricochet's is another proud neighborhood pub that, while not explicitly a soccer bar, will put a Premier League match on any one of their innumerable TVs. Ricochet's cheap beer, down-to-earth style, and affable service make it a favorite place to catch a game. Not to mention, they have projector screens for the marquee events.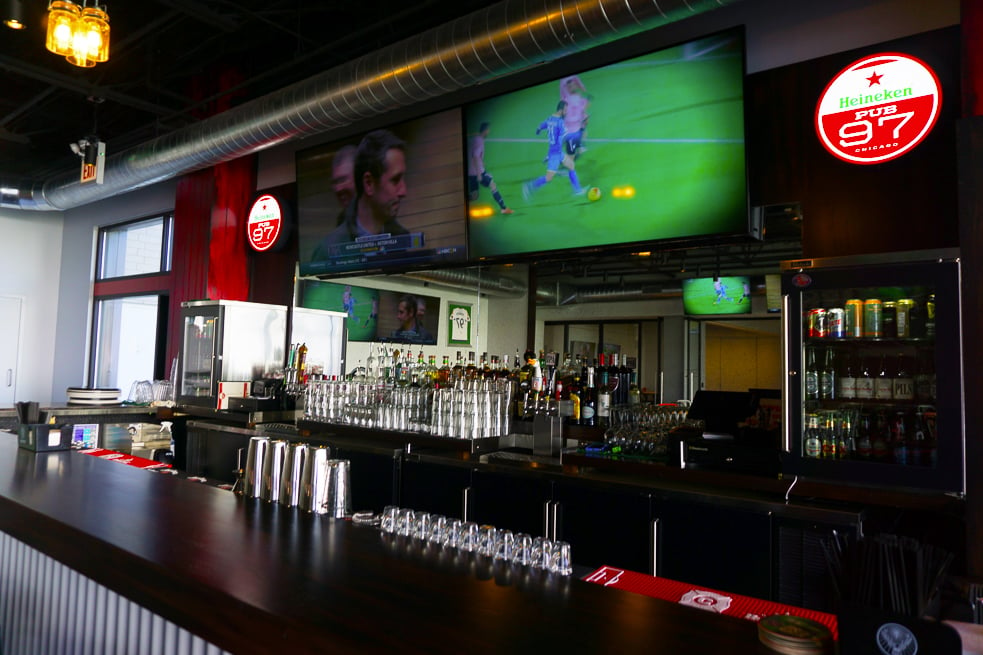 Heineken Pub 97 takes the meaning of a soccer bar to the next level. Not only do they feature multiple 4k TVs, a rotating draft list, and classic pub fare, they also have two full-size soccer fields available for recreational leagues, private parties, or just kicking the ball around with friends while you wait for the match to start. In the North Center neighborhood, Heineken Pub 97's unique approach to the soccer bar experience makes it a worthwhile stop for any Premiere League fan.
Lakeview - The Galway Arms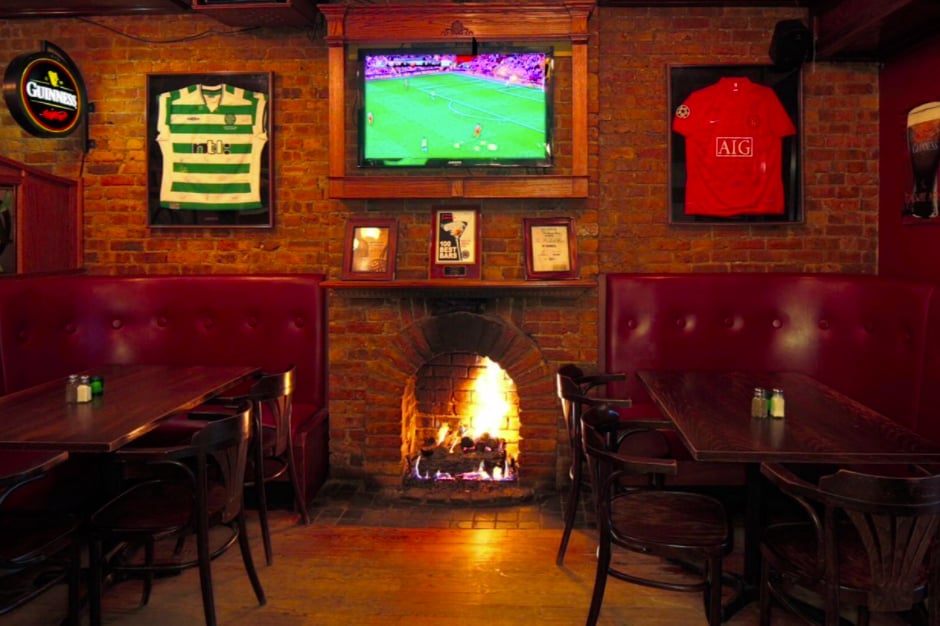 A blink-and-you'll-miss-it Irish pub in Lakeview, The Galway Arms is as discreet as it is welcoming. This basement bar serves in-the-know Lakeview residents with a penchant for Guinness and early-morning Premier League games. Their Irish-pub credentials are unmatched (they have a James Joyce Room, after all) and they regularly host live Irish music. It's the perfect place to catch a match in a cozy environment.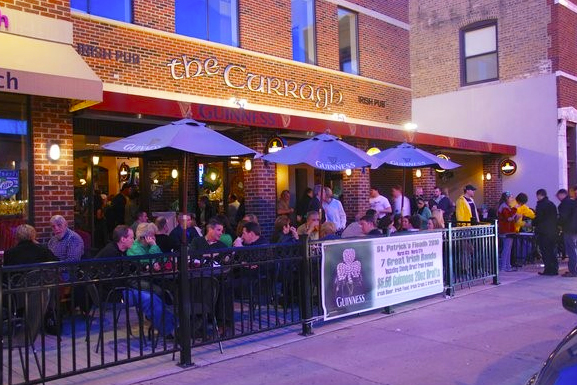 With more than 30 taps, a welcoming atmosphere, and traditional Irish food, The Curragh is the go-to soccer spot for Edison Park locals and northern suburbanites to catch a Premier League match. While the bar area is where soccer fans will gather to watch the action, there are additional televisions in the dining room if you want to bring the entire family.