Spotlight on Lake Las Vegas in Henderson, NV
Spotlight on Lake Las Vegas in Henderson, NV
Lake Las Vegas, a master-planned development located in Henderson, Nevada, has just announced that it will add 24 new townhomes to its already robust inventory. The new community, Vita Bella, will feature townhomes ranging from 1,700 to 2,100 square feet with two to three bedrooms. Some of the home features include open floor plans, private patios and balconies, and marble countertops. Townhomes are priced starting in the high $300s.
Vita Bella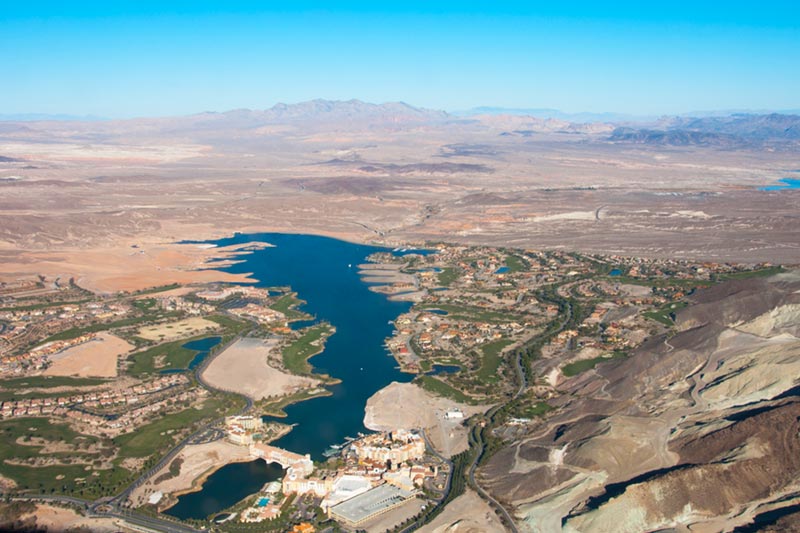 The Vita Bella neighborhood, which is adjacent to The Westin Resort and Reflection Bay Golf Course, will also offer amenities such as a resort-style swimming pool with cabanas and lake views. Residents of Vita Bella will also enjoy a membership to the Lake Las Vegas Sports Club.
The Outlook by Lennar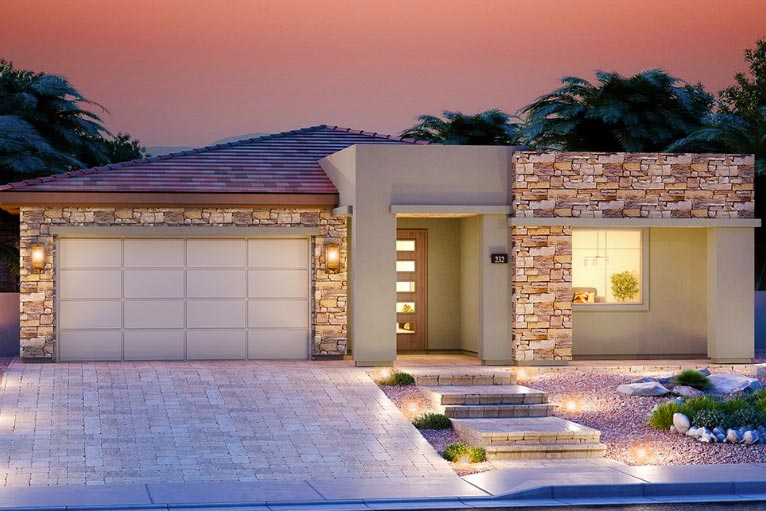 Also coming to Lake Las Vegas in the fall is The Outlook by Lennar. This will be a single-family home community with houses ranging in size from 2,320 to 2,588 square feet. Homes will feature Lennar's "Everything's Included" package as well as a Next Gen Home floor plan option. These single-story homes will be situated on the golf course and offer homebuyers scenic lake and mountain views.
Neighborhoods.com chatted with Lake Las Vegas' Director of Media Relations, Andy Gil Garcia, about these new communities being developed and the overall living experience at Lake Las Vegas.
"We are extremely excited to welcome Lennar into our LLV family of builders. Lennar is one of America's leading homebuilders, and they are bringing three amazing single-story floor plans, in a gated community, overlooking the award-winning Reflection Bay Golf Course. It is a prime location in the heart of Lake Las Vegas."
Lake Las Vegas has a reputation for being one of the most prominent neighborhoods in Henderson, and it's filled with tons of gorgeous homes as well as luxurious amenities. Lake Las Vegas includes Reflection Bay Golf Club, The Westin Las Vegas Resort & Spa, The Hilton Lake Las Vegas Resort & Spa, The Lake Las Vegas Sports Club, 50 acres of green space, and the 320-acre man-made lake.
Tranquil Living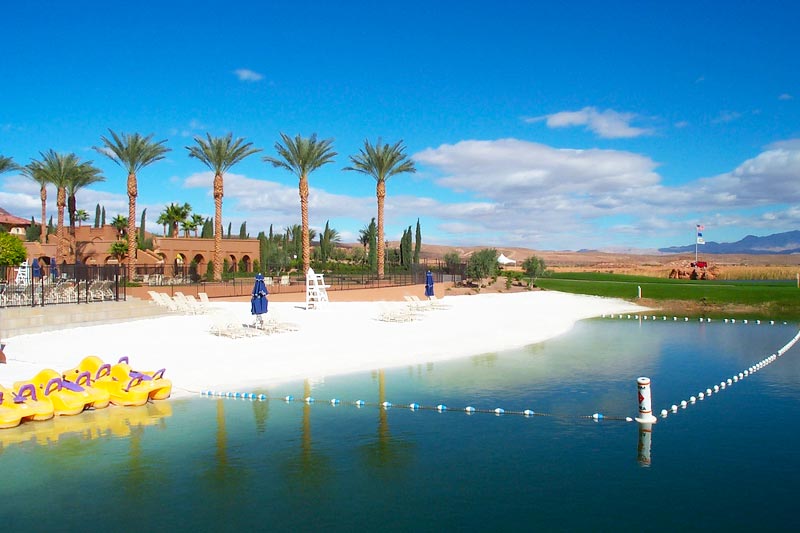 When asked what makes this master-planned community different from others in the city, Garcia explained that the stunning beauty is what sets it apart. "LLV gives you such a tranquil feeling when you look at the lake from wherever you may be inside our resort community. The mountain views, the beautiful golf courses, the water, and even the LV Strip views. It really doesn't get much better than Lake Las Vegas," Garcia said.
Although most locals have heard about Lake Las Vegas, one stigma associated with it is that it's far away from everything. This is simply not true. The community is only about 20 minutes from the Green Valley Ranch neighborhood and roughly 30 minutes from The Strip and the McCarran Airport.
"It really comes down to 'we locals' being so spoiled living in Las Vegas or Henderson," Garcia explains. "Anything over ten minutes is too long for us. But with that said, it doesn't take that long to get anywhere. Once you enter onto Lake Mead Parkway from the 215, it only takes ten minutes to get to Lake Las Vegas. Also with the addition of Galleria Drive, it takes 15 minutes to get to the 95 freeway. It's not far at all."
Dining
Another significant aspect of Lake Las Vegas is that there's something for everyone, whether you're a visitor or a resident. The village has a variety of restaurants including Luna Rossa Ristorante, Mimi and Coco Bistro, and One5 Lakeside. The community has Proof Tavern, a casual gaming bar. Guests and residents can also visit Rocky Mountain Chocolate Factory and Bellalina Gelateria Italiana that will satisfy their sweet tooth. The community also has an on-site grocery story that makes it convenient for residents to get what they need without having to travel very far.
"We love our residents, and we love our visitors," says Garcia. "The Hilton & Westin offer the best staycation options. Lake Las Vegas has a ton of water sports and activities that are great for the entire family. The Village Restaurants are great for a day or night meal or even a unique romantic dinner idea."
Events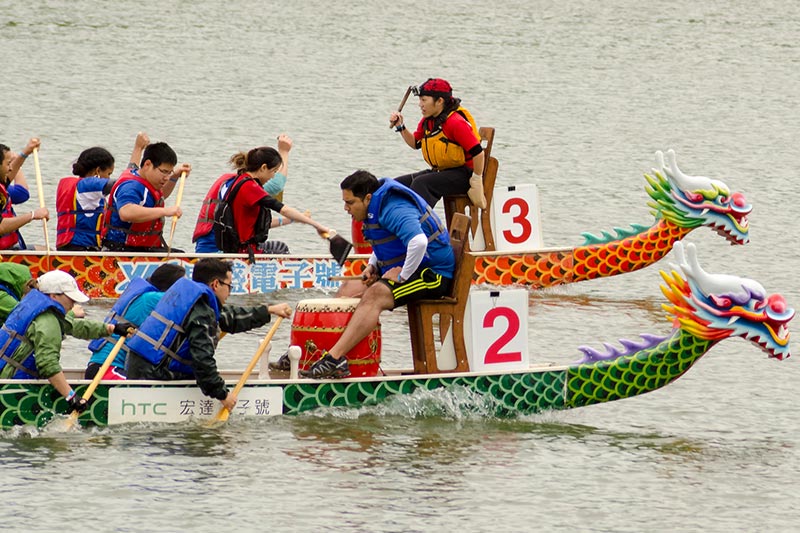 There are also tons of events, get-togethers, and celebrations happening within the neighborhood too. Upcoming events include the Montelago Beerfest, Nevada International Dragon Boat Festival, Liquid Run, and the community's Lake Lake Las Vegas Days Memorial Day Weekend celebration.
"Some events are for residents only, however a majority are always open to everyone," said Garcia. For a full list upcoming events and overall details about Lake Las Vegas, visit the website.