Spotlight on the State Fair of Texas
Midway rides, deep-fried concoctions, and starlight parades make up just a small part of this uniquely Texan experience. Every year, thousands of people come to Fair Park in Dallas for the spectacle that is the State Fair of Texas. It's been called the best state fair in all of America and more than 2 million people visit it every year. Here's why you want to mosey on down to check it out for yourself before the fair closes on Oct. 22.
Overview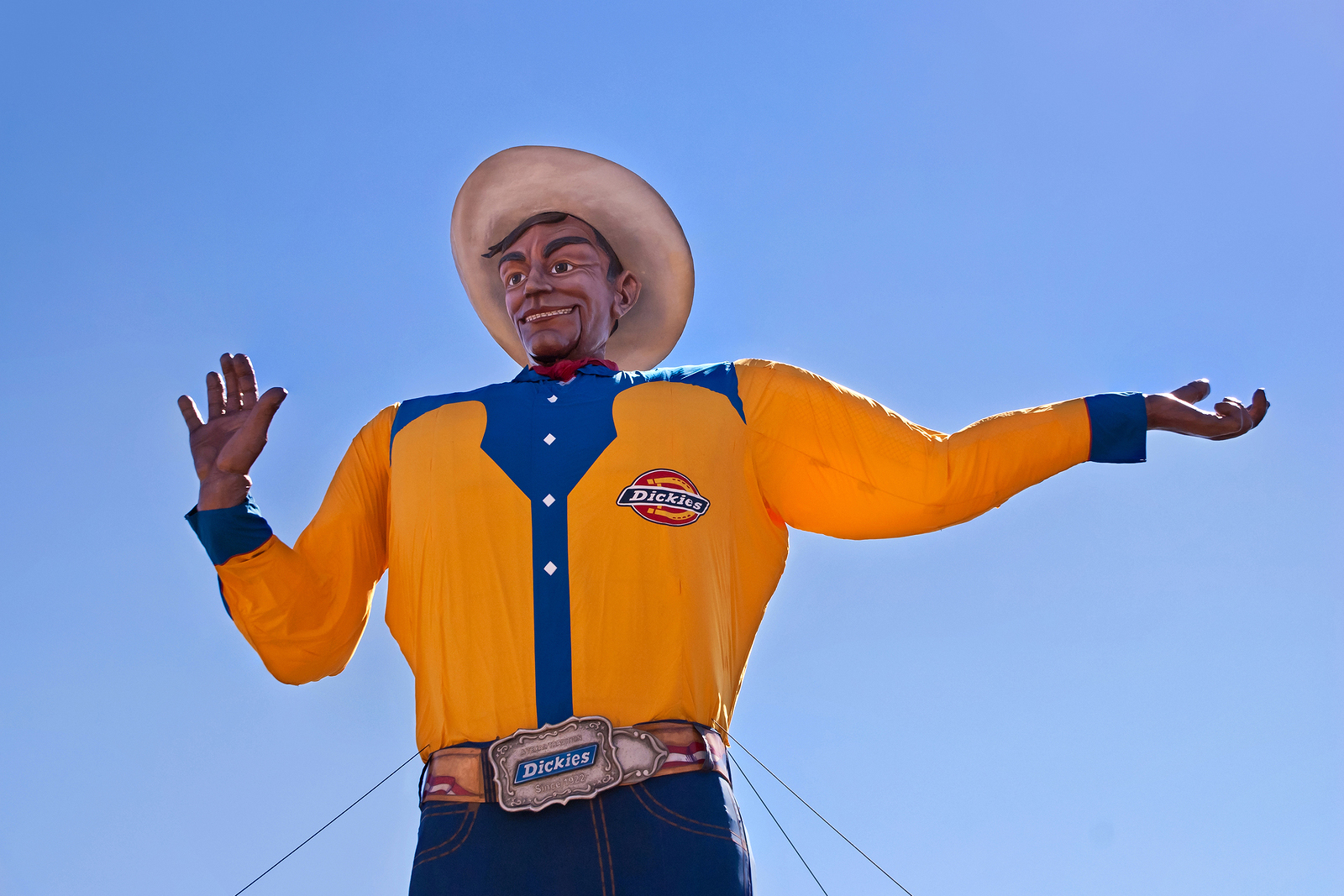 The State Fair of Texas has been a big deal since it started in 1886, and it's been held every year except for a few years between World Wars I and II. It always kicks off with a parade through Downtown Dallas. And the football game between rivals the University of Texas and the University of Oklahoma takes place during the State Fair at the Cotton Bowl, which is also in Fair Park. It's better known as "Texas-OU weekend" and it can get pretty rowdy. This is football in Texas, after all.
Big Tex is the 55-foot cowboy statue overlooking the whole fair. He's been there since 1952. He burned down in 2012, but in true Texas spirit, he was rebuilt by the following year's festivities. His trademark hinged mouth gives the impression that he's speaking to festival-goers.
The fair has plenty of unmissable items to check off your list. The whole period of time from the last Friday of September until it ends 24 days later is like one big party.
The Food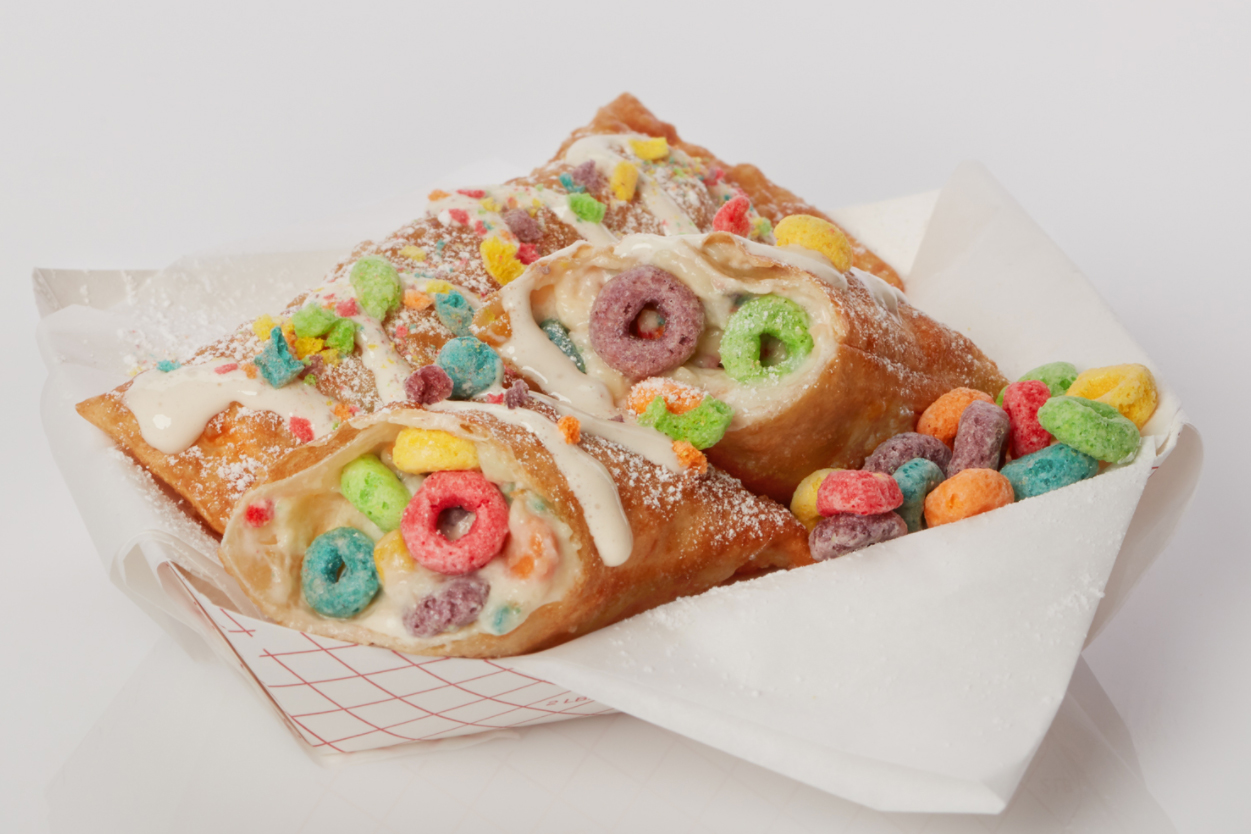 Texas food is pretty legendary for being sweet, spicy, or deep-fried. The food at the Texas State Fair often combines at least two of the three and is often ground zero for innovations in food. In fact, the first Coke soda fountain appeared at the Texas State Fair just two years after the brand was created.
Every year, you can count on old standbys like corny dogs, giant turkey legs, and sausage on a stick. But every year has its creative entries in the food category, although some of the food at is more successful than others. It's always a big source of excitement to see what new creations will be unveiled at the state fair each year. Previous years have featured everything from deep-fried Samoa Girl Scout cookies to deep-fried chicken noodle soup on a stick.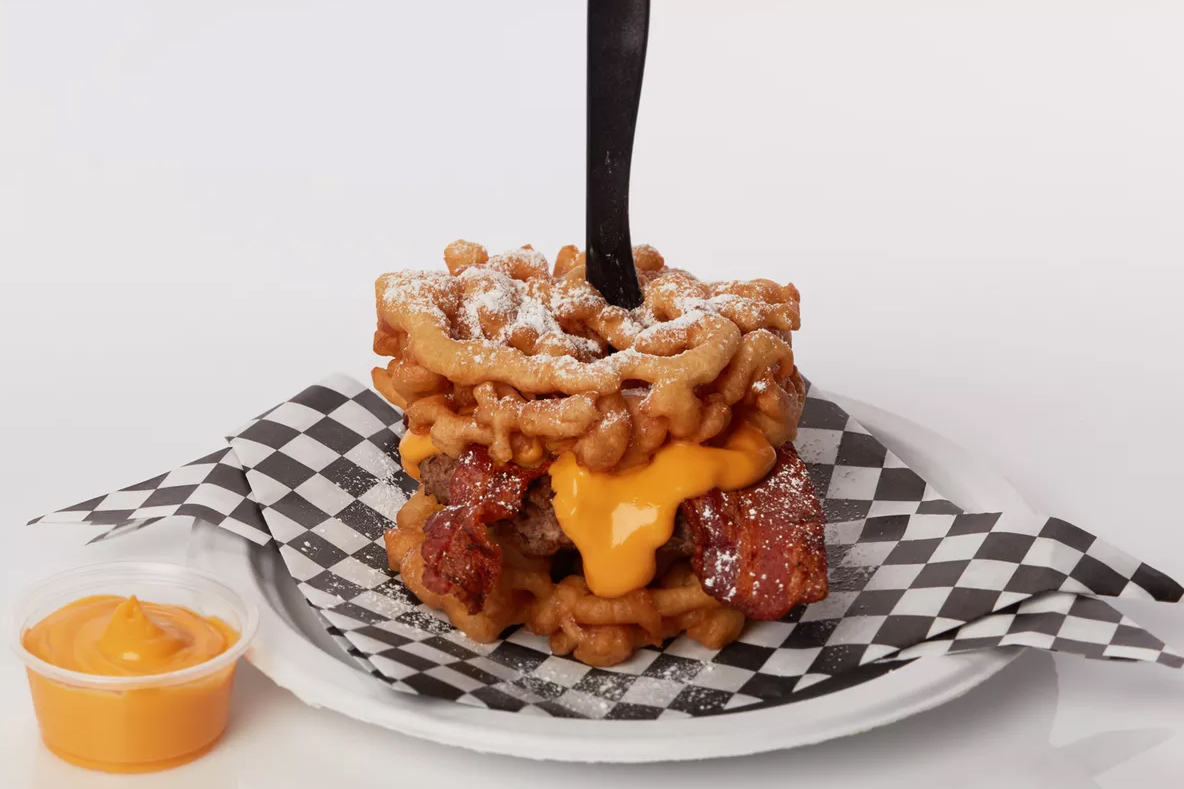 For 2017, some of the foods you can try include the funnel cake bacon queso burger (voted Best Taste in the savory category), along with other treats like Texas fajita fries, deep-fried froot loops, and fried cheesecake-stuffed apple sundae. This year even has an Oreo beer.
The food at the fair is decadent, ridiculous, and the kind of thing you can fortunately only find once a year at an event like this. Come with an empty stomach and a full wallet, because you'll want to eat but the novelty doesn't come cheap.
The Fun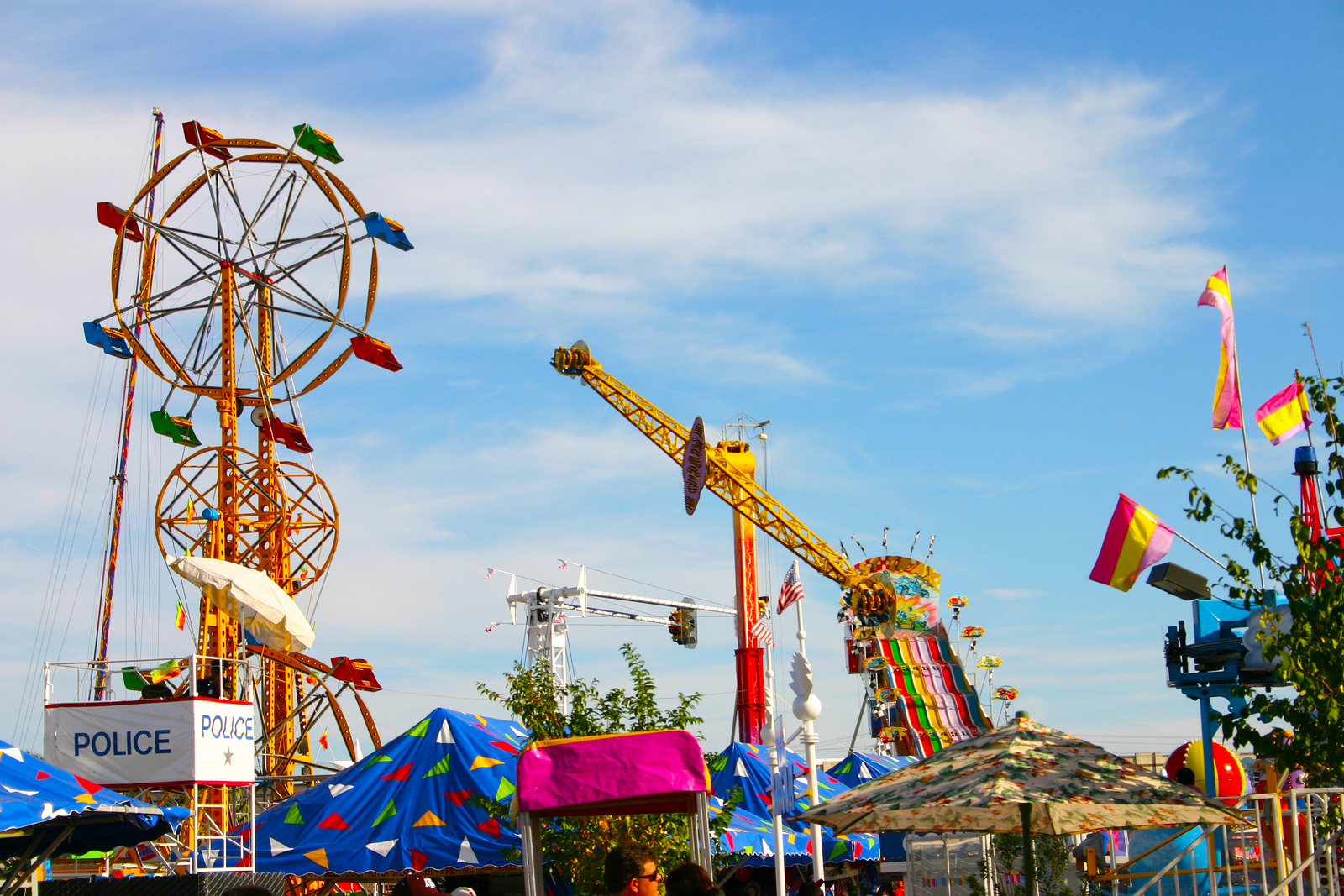 You would have a lot to enjoy at the fair even if you just stuck to the food and people-watching, but there's a lot more to do. From livestock shows to live music performances, there's a ton that will keep you busy.
This year, more than 75 different headlining musical acts and local musicians will perform at the fair. The musicians represent genres as diverse as hip-hop, country, Tejano, pop, and Christian. The concerts are on the Chevrolet Main Stage and are free with admission to the fair.
The State Fair is also host to an annual creative arts competition. Artists compete in more than 1,100 categories in 12 departments. Each one is judged before the fair begins. Contests continue on each day of the fair as well.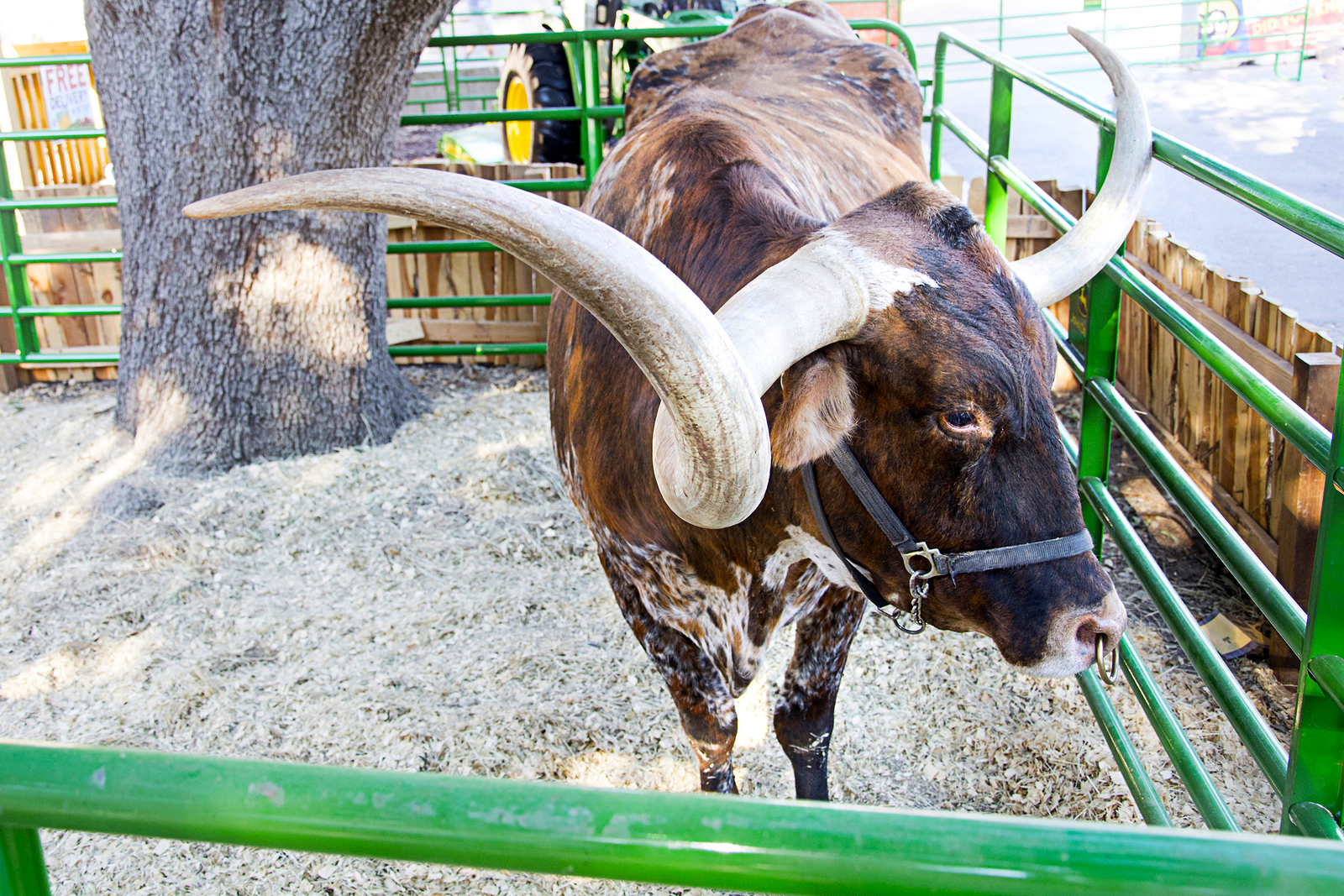 Like most state fairs, the State Fair of Texas honors the state's contributions to livestock and farming. In 2016, the State Fair introduced Big Tex Urban Farms, a mobile agriculture system in the heart of Fair Park. The revolutionary program isn't just a feature at the State Fair—it also provides fresh organic produce to organizations that serve the residents in Fair Park. As of 2017, the State Fair has expanded to include a 15 x 30 deep water area that produces 20,000 greens to serve the people of South Dallas.
The State Fair of Texas is more than just a tribute to agriculture and farming. It's simply one of the biggest events in Texas and is the quintessential Dallas experience. You don't want to miss it.