Phoenix Real Estate Development
'Stackhouse' Shipping Container Development Rising in Downtown Tucson
The Arizona Daily Star is reporting about a patent-pending housing development meant to shake up the concept of "agile" living. The project calls for modified shipping containers as housing units that will offer modern living essentials wrapped up in a 320-square-foot space.
Investors and founders of the new development, dubbed Stackhouse, will make their first attempt at wooing the public in Downtown Tucson near Broadway and Euclid Avenue.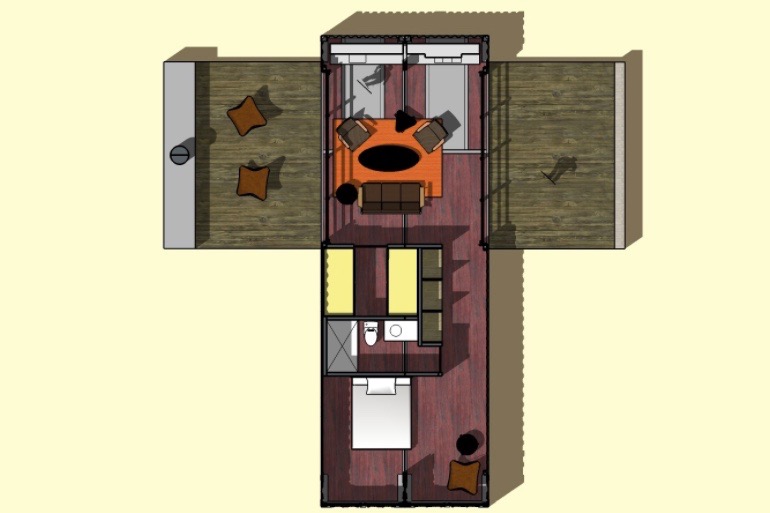 The concept is simple. First, purchase your fully furnished and modernized 40-foot-long container home. Full-size kitchen appliances and a rooftop deck are some of the amenities offered when purchasing the $35,000 to $40,000 homes. After buying the specific unit, you then rent a slot in a steel structure base, expected to be about five to seven stories high with two shipping container homes per floor. Rent, which includes utilities, cable, and internet, will start at $500 a month on the ground floor and go up to $1,000 for the "penthouse" level.
There will also be an expected membership cost not yet determined along with a $4,500 delivery fee for your new home. Construction should begin in 2018 at the Tucson location.
The residences are targeting first-time buyers as well as retirees looking to downsize but who "still want to sleep in their own bed" when moving around the country or visiting grandchildren. The development is possible because of certain building codes waived by Pima County last year for tiny homes regarding minimum dwelling spaces or dimensions.