Chicago Local Life
Take a Tour of Chicago's Neighborhood Tapas Spots
Tapas, cold or hot, are the perfect option for anyone who has trouble ordering just one dish. These small plates, designed to be shared by the entire table, come in a variety of forms and flavors. If you're planning a tapas night in Chicago, check out these tasty options.
Azucar - Logan Square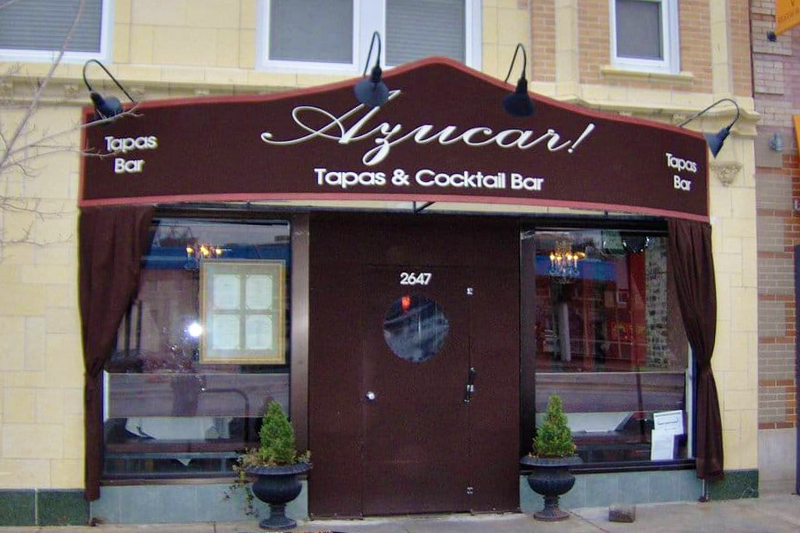 Azucar Tapas & Cocktail Bar is a small restaurant in Logan Square. A dark wood bar spans one side of the restaurant, while the other side has a collection of high-top tables and booths. A quick scan of the menu will uncover a collection of classic tapas. Try a platter of Spanish cheeses complemented by apples and almonds to start. Then, dive into hot dishes like empanadas and patatas bravas (crispy potatoes). Sip on a house margarita with dinner, and indulge in the dessert menu (think cinnamon sugar donuts and chocolate cake).
Black Bull - Wicker Park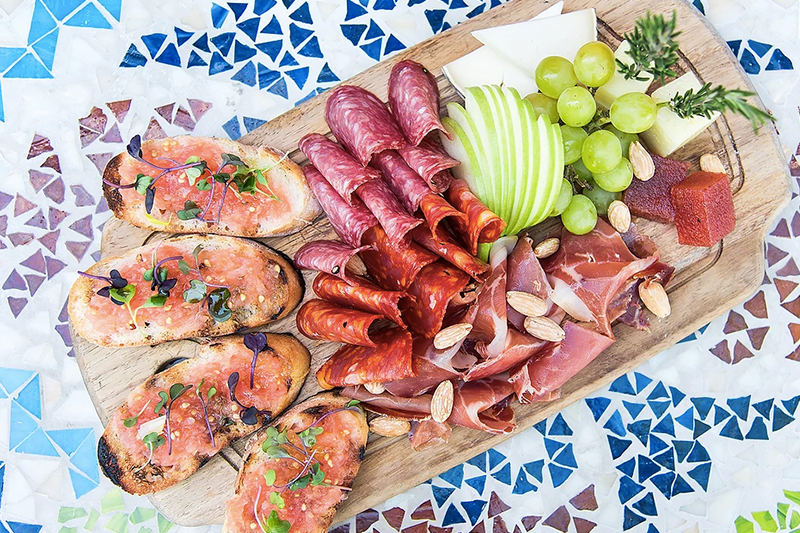 Zagat called Black Bull chef Marcos Campos "one of the most under-the-radar culinary forces in Chicago." Campos got his start in the culinary business as a teenager working at his father's butcher shop in Spain. Today, he brings a delicious collection of authentic Spanish dishes to this Wicker Park hotspot. The menu includes tapas, pintxos (small, bite-size finger foods), seafood, paellas, and more traditional dishes. Plus, you can order off of the extensive cocktail and wine lists.
Cafe Ba-Ba-Reeba! - Lincoln Park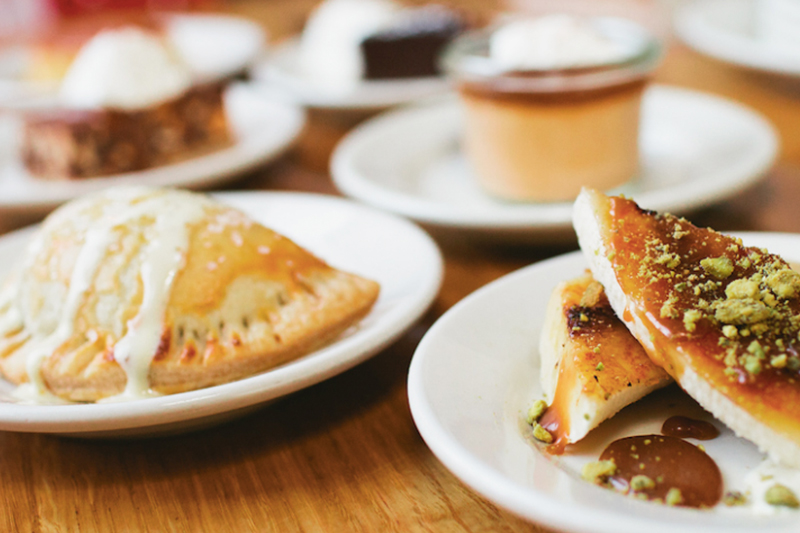 Cafe Ba-Ba-Reeba! does tapas that pay homage to classic Spanish flavors with the added influence of Mediterranean, Moroccan, and Portuguese cuisines. Stop by this Lincoln Park restaurant for the dinner menu, or come on the weekend for brunch. Nibble on savory dishes like baked goat cheese in tomato sauce and grilled hanger steak with mushrooms. If you have a sweet tooth, you'll find things like citrus French toast and buttermilk waffles on the brunch menu. The drinks menu has classic options like a gin and tonic, margarita, and sherry old fashioned. Plus, Cafe Ba-Ba-Reeba! does six types of sangria.
Cafe Iberico - River North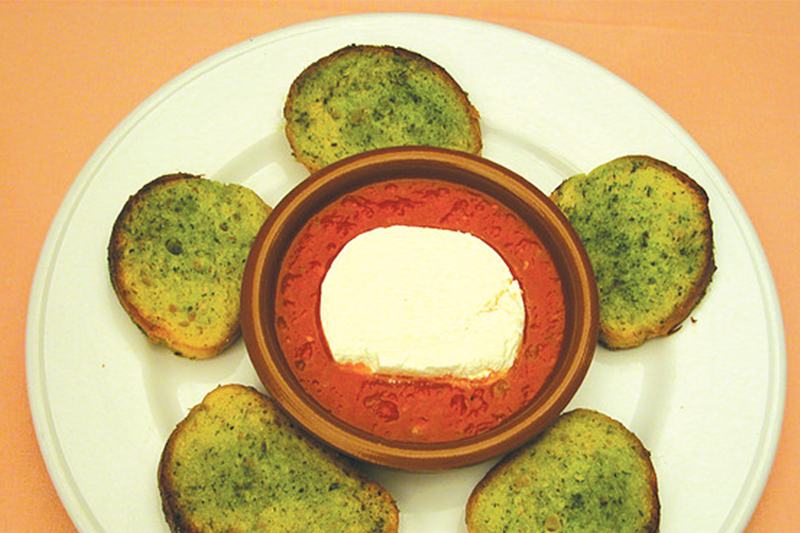 River North is major spot for dining out in Chicago, so it's no surprise that the neighborhood is home to one of the city's best tapas restaurants. Cafe Iberico, open since 1992, is a big, brightly lit space with tons of seating. Choose from a wide range of cold and hot tapas. Jamon Iberico (Spanish-style ham with manchego cheese) is a standout on the cold tapas menu, while the gambas al ajillo (grilled shrimp with olive oil, wine, and garlic) on the hot tapas menu call out to anyone with a taste for seafood.
La Taberna Tapas - Little Italy/University Village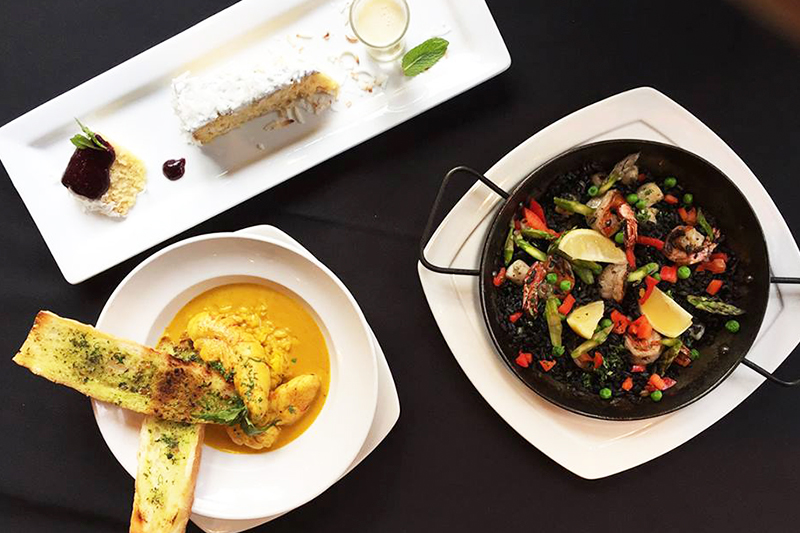 La Taberna is on Halsted Street in the heart of Little Italy/University Village, not far from the University of Illinois at Chicago campus. This spot focuses on dishes from the Basque region of Spain, while incorporating flavors from Latin American and the Mediterranean. Savor options like bacon-wrapped dates, grilled octopus, and empanadas, along with a drink from the tempting cocktail, wine, and beer lists. La Taberna also hosts live flamenco music and salsa lessons, in case you were looking for something a little extra with dinner.
Tapas Valencia - South Loop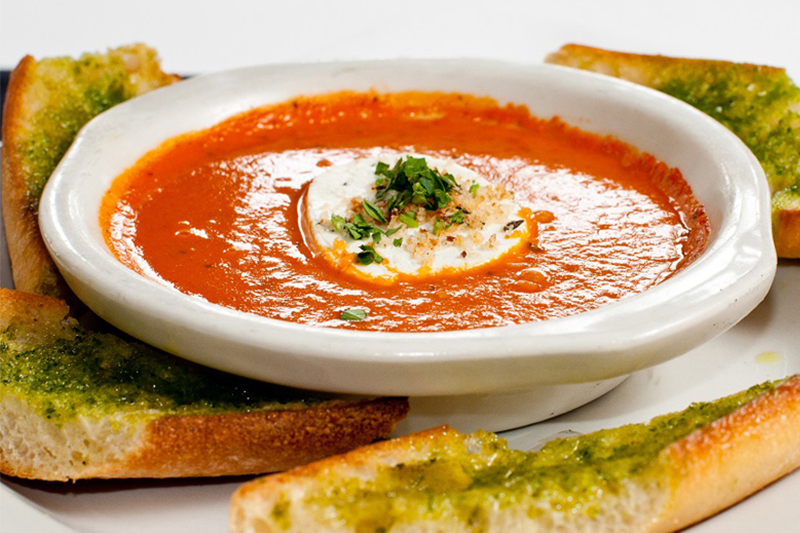 Tapas Valencia is a brightly colored restaurant with an equally vibrant menu. Order a round of tapas for the table that range from Spanish cheeses and aceitunas aliñadas (marinated olives) to pato confitado (duck confit) and empanada de buey. The menu is also great for diners with dietary restrictions—gluten free and vegetarian options are clearly marked. If you're in the mood for brunch, come to Tapas Valencia on Sundays for egg dishes, pancakes, and hearty meat dishes.
If you happen to be in the suburbs, the restaurant has a sister location—Meson Sabika—in Naperville.
Twisted Tapas - Rogers Park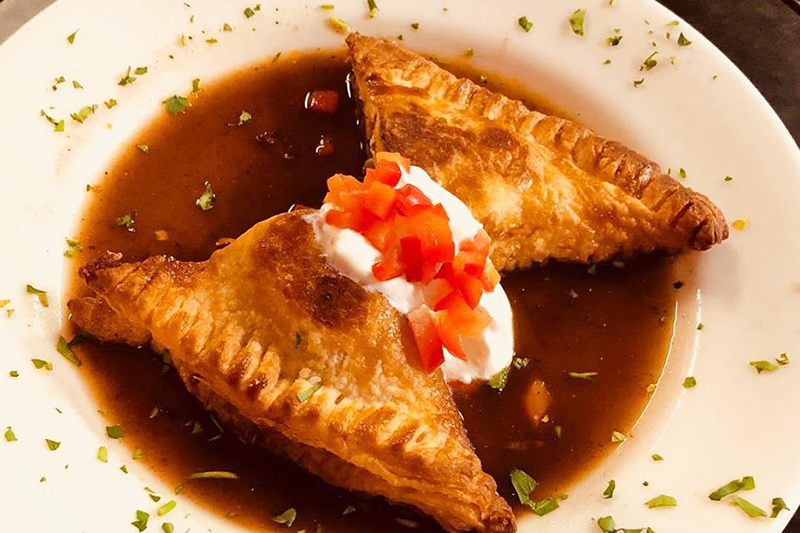 Twisted Tapas is in the far north part of the city, Rogers Park. The interior of the restaurant is a cheerful blend of bright red and yellow walls paired with mosaic tiles. Try one of the restaurant's signature tapas like the twisted eggplant or the stuffed zucchini. You can also order more traditional hot and cold tapas like baked goat cheese and an olive platter. When the weather is warmer, you can take a stroll to Tobey Prinz Beach, formerly Pratt Beach, located less than a block from the restaurant.