The 10 Best Cities for Writers in the U.S.
The 10 Best Cities for Writers in the U.S.
Choosing which city and neighborhood to call home is a big decision that can be overwhelming. One of the most important factors to consider is your interests and creative outlets. Writers in particular are known to be drawn to certain places. Writers like Jesmyn Ward, James Baldwin, Patti Smith, and Eve Ewing have found inspiration in the places they call home.
New York and Los Angeles have long been popular homes for writers and entertainers alike, but many cities in the Midwest and more intimate cities on the East Coast are growing in popularity among the writing community. What writerly city will draw your inspiration next?
1. Washington, D.C.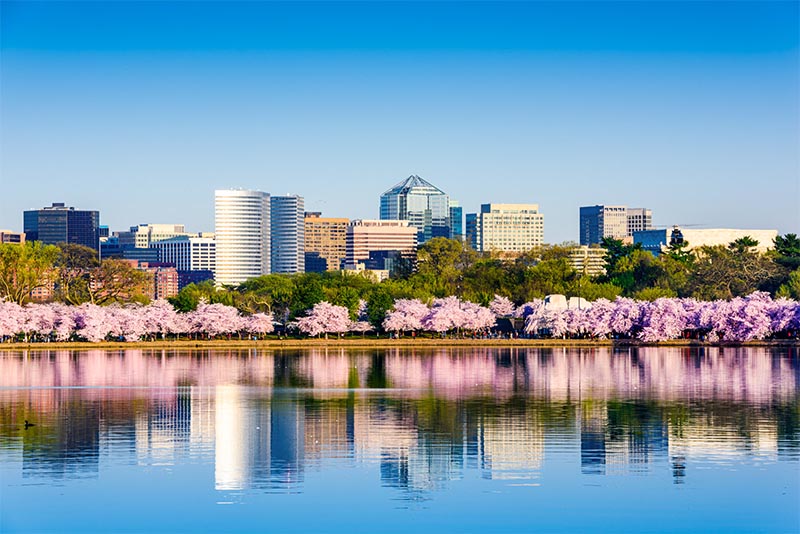 Although the nation's capital is home to politicians, lawyers, and lobbyists, writers have also recently been taking up residence. This city is not only home to national monuments but it's also abundant in bookstores, libraries, and publishers. Some of the city's most popular bookstores include Politics and Prose, Kramerbooks & Afterwords, and Bridge Street Books.
Writers interested in pursuing publishing can take advantage of the city's numerous renowned publishers such as Bacon Press Books and Island Press. Washington, D.C. is also home to colleges and universities like Howard University and Georgetown University. With the city's ample universities, publishers, and $55k average salary for writers, it's no wonder that the nation's capital has become a hotspot for those interested in the literary arts.
2. Chicago, IL
Chicago has been many things throughout its history: railroad hub, the city of the World's Columbian Exposition, and a meatpacking mecca. Contemporary Chicago isn't renowned for any one thing, but rather for its relevance in a multitude of industries. The Windy City's ever-evolving setting has been the home to many accomplished writers, including Nate Marshall, Jamila Woods, Aleksandar Hemon, Rebecca Makkai, Jenny Boully, and Megan Stielstra.
The city's various writerly residents are not the only reason interested writers are flocking to the Midwest: Chicago is also home to over 20 independent bookstores as well as literary landmarks such as the Poetry Foundation and presses and magazines like Haymarket Books, Featherproof Books, Curbside Splendor, and Midwestern Gothic. Chicago is also known for being a happy medium when compared to cities like LA and New York, as it has a significantly lower overall cost of living and housing cost than both cities, with the average home price in the low $200s.
3. Saint Paul & Minneapolis, MN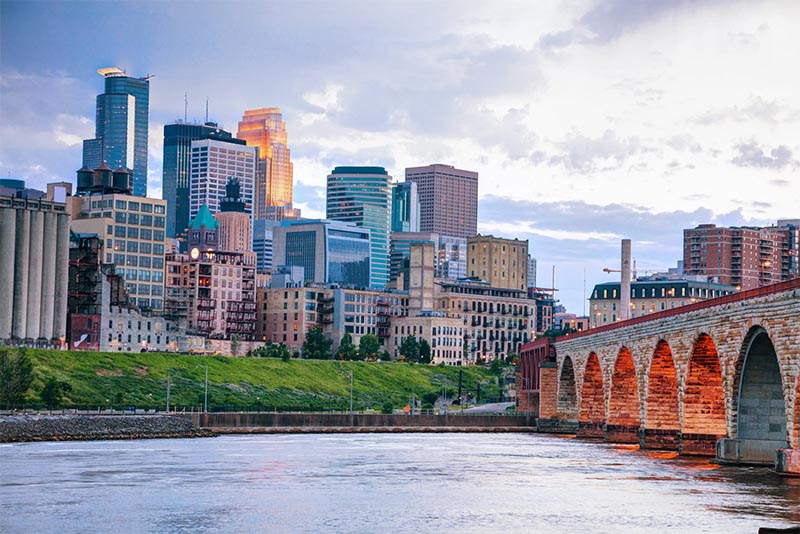 Although the Twin Cities are two unique settings with plenty to offer, it's hard to decide when it comes to choosing which city is best for writers. These Midwestern cities have been gaining popularity among writers and artists alike and are home to an abundance of opportunities. Both of these cities offer job markets with 0.3% to 0.5% less unemployment than the national average.
Saint Paul was historically home to F. Scott Fitzgerald. Today, the city is known for providing residents with an intimate environment while being able to indulge in big-city opportunities. The city is home to several independent bookstores such as Subtext Books and Next Chapter Booksellers.
Minneapolis is a rising force in the publishing scene and provides writers with fellowship and internship opportunities through publishers such as Graywolf Press, Button Poetry, and Milkweed Editions. Writers looking for a home in an up-and-coming literary scene can't go wrong with either of the Twin Cities.
4. Portland, OR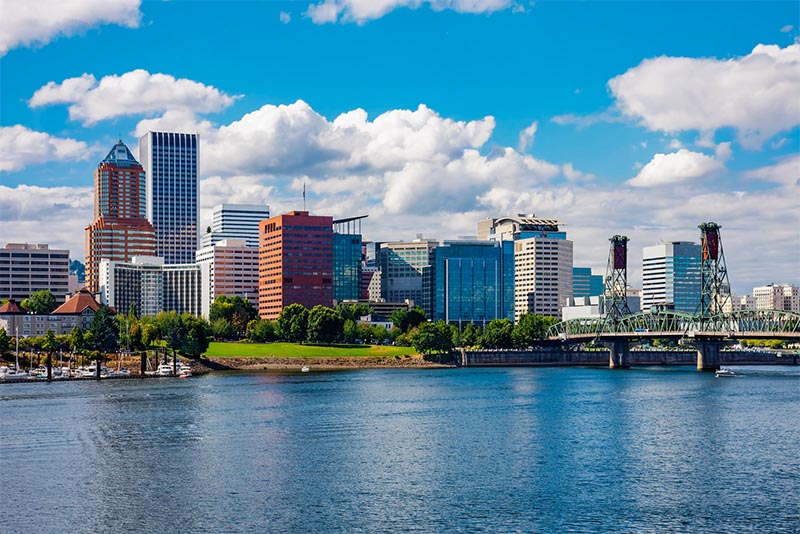 It's no surprise that Portland, Oregon is an ideal city for writers, as the city's location near the Pacific Coast puts residents near ample places to explore the great outdoors. Although the city's fog and rain may deter some homebuyers, writers may feel right at home in this city.
Portland is the home of famous bookstores such as Powell's City of Books, the largest independent bookstore in the world, and Broadway Books. The city also hosts the Loggernaut Reading Series and the Mountain Writers Series.
Writers hoping to get involved in publishing can look to local and internationally known publishing houses and resources such as the Independent Publishing Resource Center, Tin House Books, and Hawthorne Books.
5. Iowa City, IA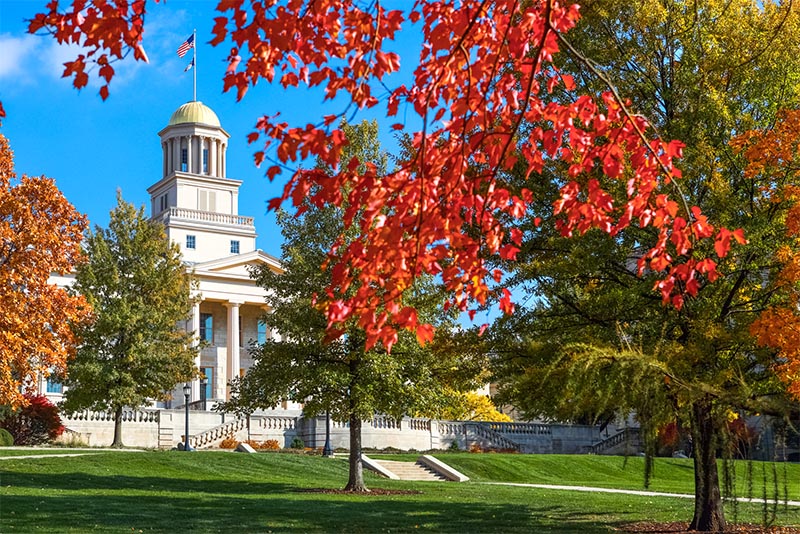 Many writers dream of attending The University of Iowa's Writers' Workshop, but this literary city has so much more to offer beyond the scope of traditional academics. This city has played a pivotal role in many writers' careers as it hosts opportunities such as the Iowa Summer Writing Festival, Mission Creek Festival, as well as the Writers' Workshop Reading Series.
Writers looking to settle down in a city with a 5.4% lower cost of living than the national average and a moderate median income, can find both inspiration and affordability in Iowa City.
6. Portsmouth, NH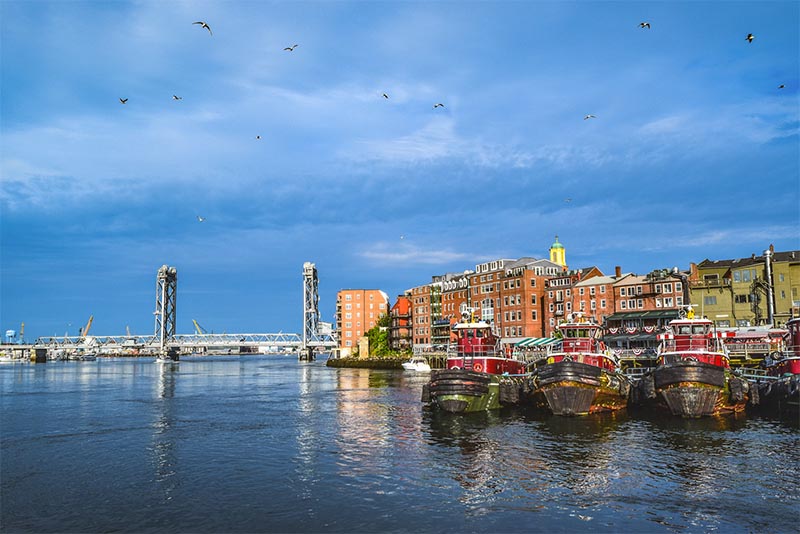 Portsmouth may not be on many writers' radars, but it should be. This East Coast city allows for scenic exploration as it rests on the Piscataqua River and puts residents close to the University of New Hampshire, just an hour away from Boston.
The city is known for being a seaport, and a setting like that is sure to allow for plenty of stories to be told. Portsmouth is also a renowned library town with institutions such as the Portsmouth Athenaeum and the Portsmouth Public Library. Residents writers can also enjoy visits to RiverRun Bookstore and Sheafe Street Books. Those looking for a seaside city with writerly events, such as Writers on a New England Stage and Writers in the Loft, will love what Portsmouth has to offer.
7. Cambridge, MA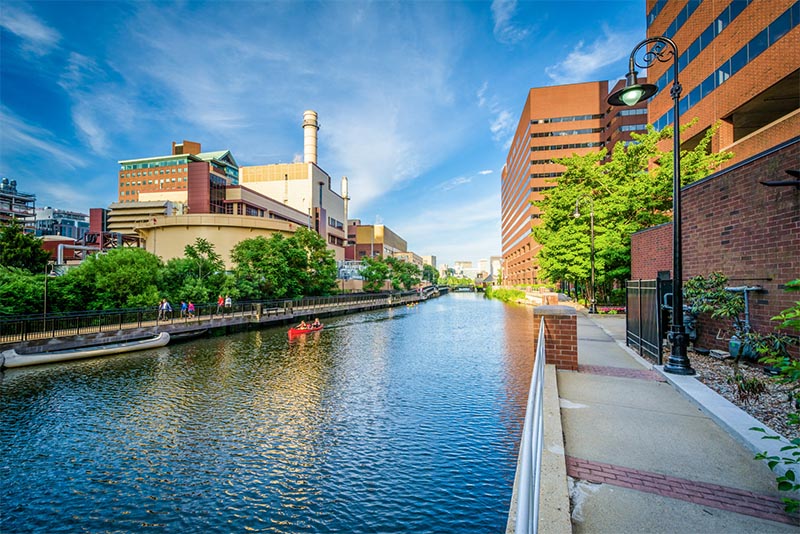 Another East Coast city full of books and academic opportunities is Cambridge, Massachusetts. This college town is known for being home to Harvard University, MIT, and Lesley University, but the city is home to plenty of opportunities to explore outside the academic sphere.
Cambridge is historically known for being the place of residence for writers such as E. E. Cummings, T. S. Eliot, Margaret Fuller, and William James, but when it comes to modern-day writing, the city provides fellowship and residency programs such as the Radcliffe Institute Fellowships and the Cambridge Writers' Workshop.
Writers interested in taking in the sights of Cambridge can visit Henry Wadsworth Longfellow's home or spend time at the city's vast selection of coffee shops and bookstores. Some local favorites include Simon's Coffee Shop, Porter Square Books, and Raven Used Books.
8. Ann Arbor, MI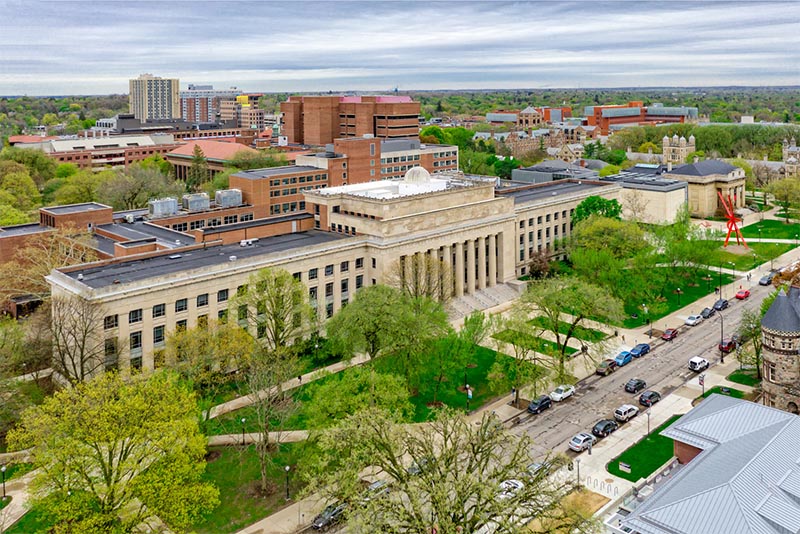 Another academically driven city that writers should consider is Ann Arbor, Michigan. Some writers flock here because of the University of Michigan's Helen Zell Writers' Program while others enjoy the city's close proximity to Detroit.
Some of the city's most popular places that writers gather include Literati Bookstore and Sweetwaters Coffee & Tea, which hosts a poetry reading series. Writers looking for a Midwest home with ample academic and professional opportunities can't go wrong with Ann Arbor.
9. Livingston, MT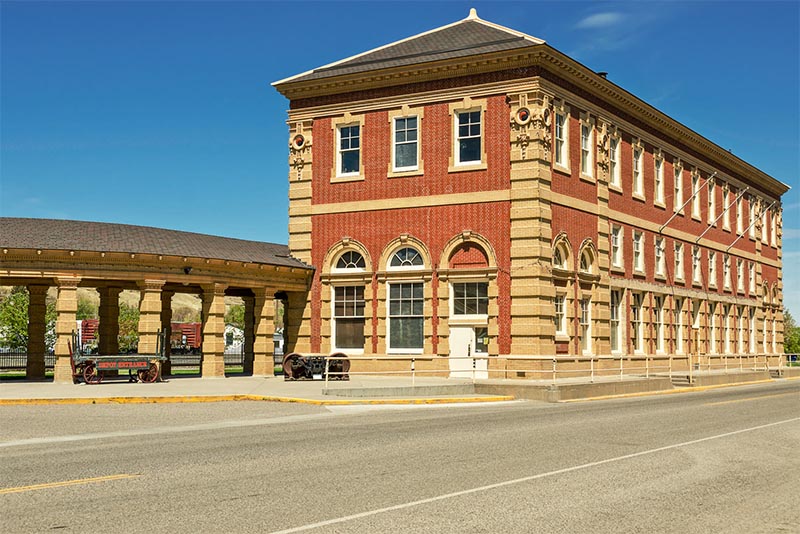 One secluded city that attracts more writers than you might think is Livingston, Montana. Although this city's population is under 10,000, it has more writers per capita than New York City. So why is this intimate setting home to so many writers? Livingston is known for being a gateway to Yellowstone National Park and is surrounded by nature and greenspaces. This scenic setting is ideal for writers looking to draw on the outdoors for inspiration.
10. Pittsburgh, PA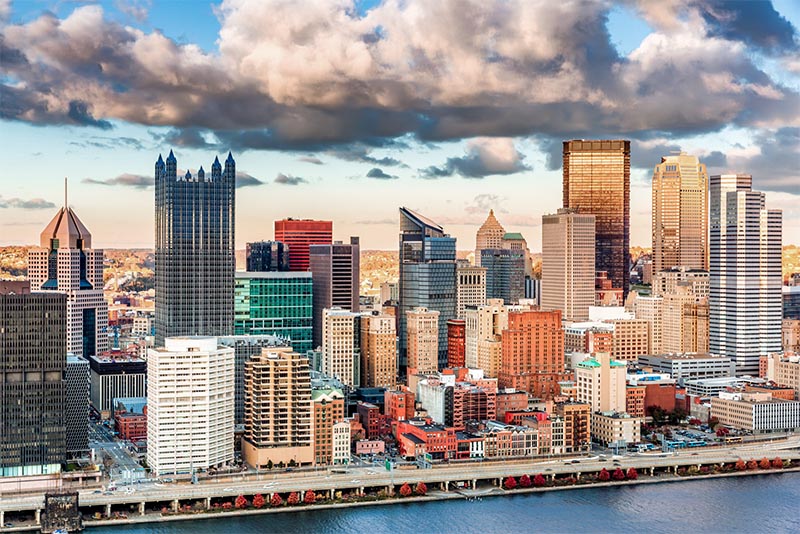 The last but certainly not the least of the best cities for writers is Pittsburgh, Pennsylvania. This historic city is home to a variety of museums, landmarks, and even a hidden bookstore or two. The Steel City also allows for weekend road trips to cities such as Philadelphia, New York, and Cleveland.
Pittsburgh is also an ideal choice for writers on a budget. The city has a lower median home cost than the state and national averages as well as a 12.5% lower overall cost of living. When it comes to a prime location in Western Pennsylvania and affordability, Pittsburgh is a city that checks all the boxes.