The 10 Most Affordable Neighborhoods in Denver
The 10 Most Affordable Neighborhoods in Denver
As Denver's popularity grows, so too do its treasured, unique neighborhoods. The mile-high city boasts numerous enclaves that each sport their own individual look, feel, and amenities. However, with Denver's rising popularity comes rising real estate prices. As of June 2020, the Denver Metro Association of Realtors puts the city's median home price at a little under $450,000.
But there are still desirable, and relatively affordable, pockets to check out. Weighing the average home sale price, average per-square-footage price, and median home price from MLS home sales data from the past year, we arrived at the top 10 most affordable Denver neighborhoods.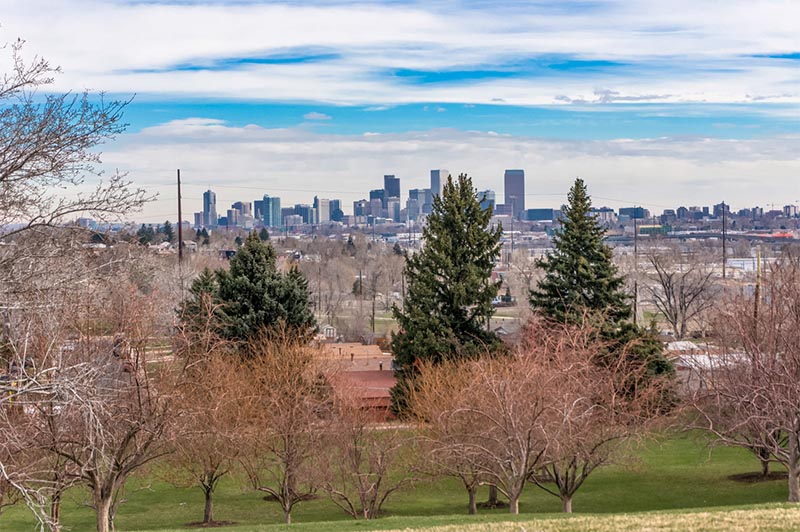 Average home sale price: $348,280
Average price per sq ft: $267
Median home sale price: $345,900
East of Mar Lee lies Ruby Hill. This expansive neighborhood is home to Ruby Hill Park, which takes up a significant portion of the neighborhood, and plenty of single-family homes, modern apartments, and charming townhomes. Those putting down roots in this quiet locale can take advantage of the winding Sanderson Gulch Trail, which runs alongside its namesake, Sanderson Gulch. In addition, Ruby Hill Park boasts a bike park and community garden—giving way to a small-town vibe in the heart of a big city.
Average home sale price: $345,769
Average price per sq ft: $282
Median home sale price: $339,900
This southern Denver enclave is gaining popularity as its neighbors to the north become increasingly expensive. Mar Lee is bounded by commercial retail strips, but its residential interior remains quiet and tame. Residents can enjoy casual strolls amongst suburban streets but will also enjoy grabbing take-out from popular spots like Pho 95 or Torres.
Average home sale price: $334,903
Average price per sq ft: $234
Median home sale price: $334,000
College View is only a few blocks wide, but its southern Denver location gives it great access to other popular neighborhoods, transportation, and great outdoor recreation. Small to medium-sized single-family homes are mixed in with high-rise apartment buildings allowing both renters and buyers to find a space here.
For those seeking a suburban vibe with urban amenities, look no further than College View. Neighborhood blocks aren't nearly as crowded as those of Baker, South Broadway, and Platt Park, but residents can still find restaurants, retail shops, and parks only a few steps from home.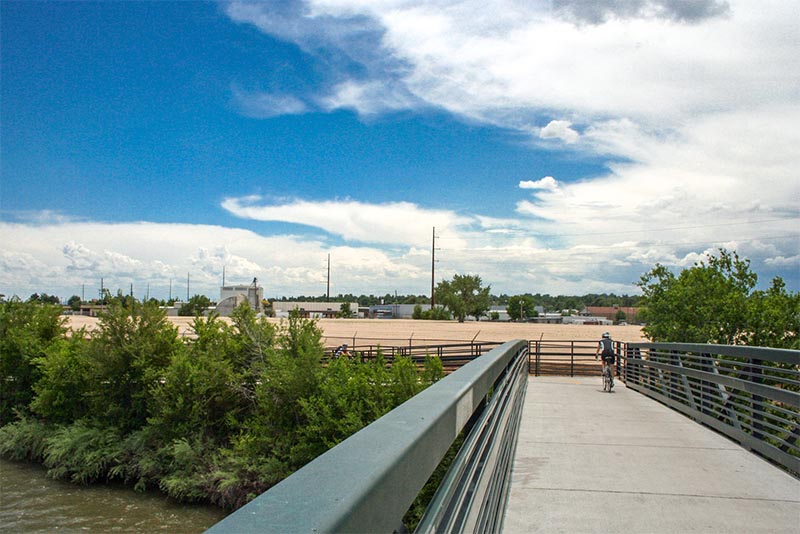 Average home sale price: $331,965
Average price per sq ft: $310
Median home sale price: $332,500
West of Baker and south of Lincoln Park, Valverde is quickly gaining attention and becoming increasingly desirable to those looking to escape big-city prices. Bounded by Alameda and Federal Boulevard, residents can easily access Interstate 25 but will feel a world away in Valverde's sleepy residential streets.
Modest, single-story homes are readily available. Many current residents have revitalized the area through these fixer-uppers, adding to the neighborhood's charm and appeal.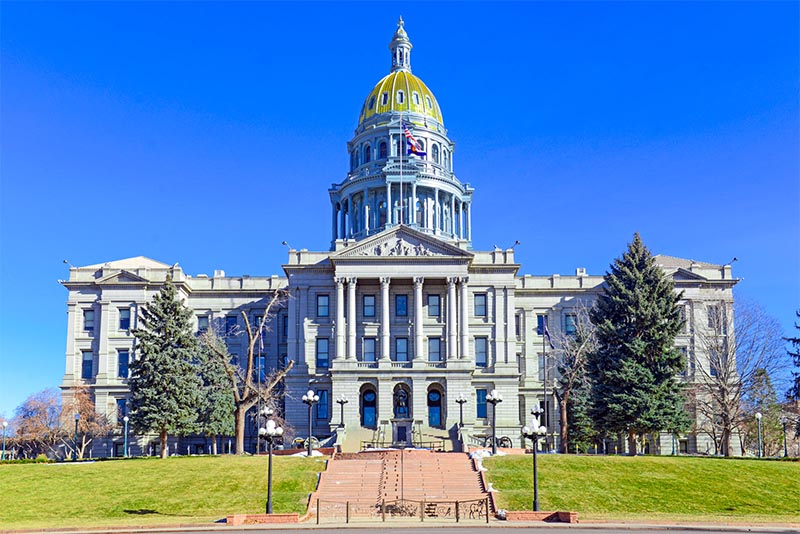 Average home sale price: $374,062
Average price per sq ft: $365
Median home sale price: $304,950
Probably the most well-known neighborhood on the list, Capitol Hill is in the heart of downtown Denver and one of the city's oldest neighborhoods. Midcentury modern apartments sit next to tree-shaded tudors and Victorians. Poet's Row hosts a collection of Art Deco buildings with legendary poets' names that are home to vintage-style apartments.
Homes in Capitol Hill are surprisingly affordable compared to Denver's other downtown neighborhoods of LoDo, Potter Highlands, and Cherry Creek.
Average home sale price: $342,924
Average price per sq ft: $223
Median home sale price: $312,500
The tiny neighborhood of Kennedy borders Cherry Creek State Park, giving way to its peaceful, secluded vibe. The area has ample amounts of open space, a popular dog park, baseball fields, and a few suburban neighborhoods. The area's active vibe is in large part due to its proximity to Cherry Creek Reservoir and the surrounding parks, trails, and bike paths.
Kennedy homes are harder to find as this area is incredibly desirable. However, those looking to put down roots here can find a deal with home values averaging $343,000.
Average home sale price: $312,024
Average price per sq ft: $281
Median home sale price: $309,000
Just east of suburban Lakewood, Westwood is beloved by residents for its small-town feel in the heart of a big city. Morrison Road acts as the main thoroughfare and is home to a myriad of dining options, including some of the best Mexican cuisine in the city. Additional international restaurants pepper Federal Boulevard (the neighborhood's eastern boundary line), and colorful murals wash the neighborhood in bright colors and cultural imagery.
This neighborhood continues to grow along with the city, but residents are cautious about too much development.
Average home sale price: $316,062
Average price per sq ft: $215
Median home sale price: $279,999
Sitting between downtown Denver and the Denver Tech Center, commuters have found their sweet spot in this approachable neighborhood. Indian Creek is far enough removed from the busy energy in both of these metro hubs. A mix of townhomes, apartments, and single-family homes dot the quiet streets of this smaller neighborhood.
Residents will find amenities in the neighboring Lowry Park, just a few minutes from Indian Creek. Home values haven't skyrocketed quite yet, like much of Denver's other neighborhoods.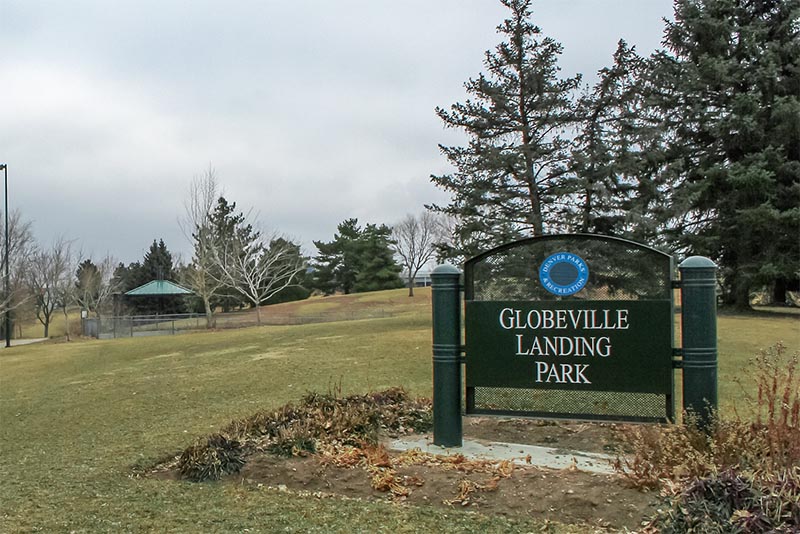 Average home sale price: $283,919
Average price per sq ft: $350
Median home sale price: $269,999
This neighborhood's location at the intersection of I-70 and I-25 might make it more accessible for new Denverites. Despite its very central location, this up-and-coming locale has shifted focus to revitalization, and now, its bustling space melds retail, commerce, and urban living.
Bordered by the River North Arts District, those who make a home in Globeville have direct access to Denver's most popular spots. Also, Argo Park and Carpio Sanguinette Park are two local favorites.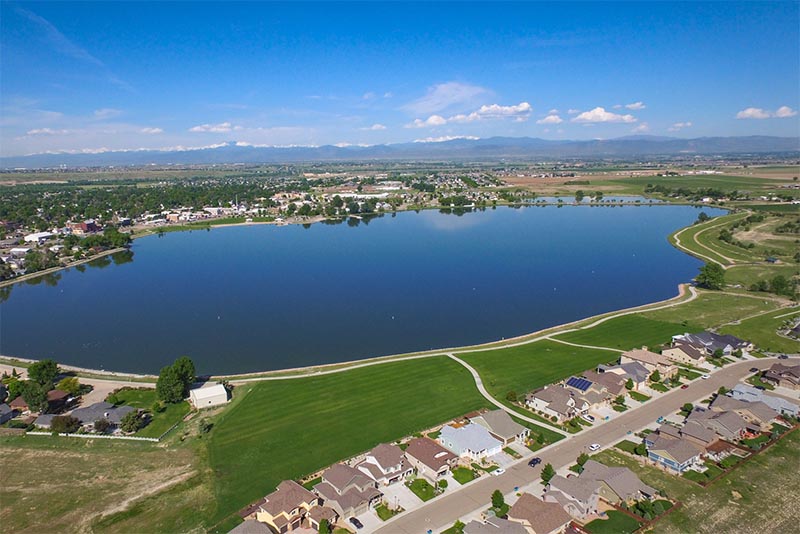 Average home sale price: $233,936
Average price per sq ft: $193
Median home sale price: $200,000
Located in Denver's southeastern corner, Windsor is one of the city's most affordable places to live. A little over 12,000 residents call this pocket of the mile-high city home and enjoy the ample open space, lake, golf course, and community center. Windsor's friendly vibe attracts residents from all walks of life and both renters and those seeking to purchase can find plenty of options here. Its proximity to Aurora, Virginia Village, and Hilltop give residents great access to fantastic amenities including fine dining, popular bars, and public transit.