The 10 Most Expensive Neighborhoods in Dallas
The 10 Most Expensive Neighborhoods in Dallas
Many people think of Dallas as a city full of big money and certainly, there are areas where this is true—the sprawling, cosmopolitan city is home to some of the most expensive neighborhoods in the country.
Of course, many neighborhoods in Dallas offer a lot of bang for your buck, but if you have the budget you may be pleasantly surprised by how much house you can buy here. If you want to find out just what your budget can buy, or you just want to gawk at the rich and famous, check out this list of the most expensive neighborhoods in Dallas.
Median Price Per Square Foot: $791
Median Home Sale Price: $2,045,000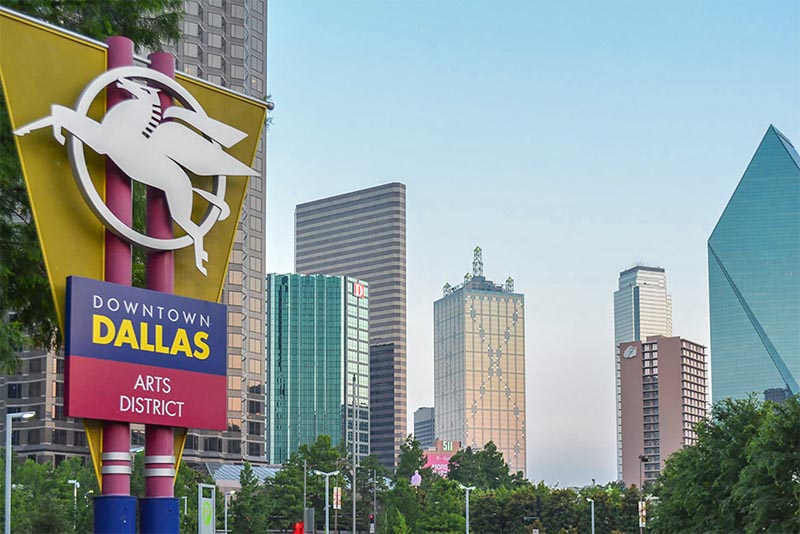 The Arts District in Dallas is a vibrant neighborhood filled with eclectic visual and performing arts establishments as well as well-known restaurants, event spaces, and local attractions. Housing stock mostly includes new luxury condos with stunning skyline views. Everything that's exciting about the city is within walking distance from the Arts District, including the Dallas Museum of Art, the Dallas Symphony, and the lively Klyde Warren Park.
Median Price Per Square Foot: $469
Median Home Sale Price: $1,797,000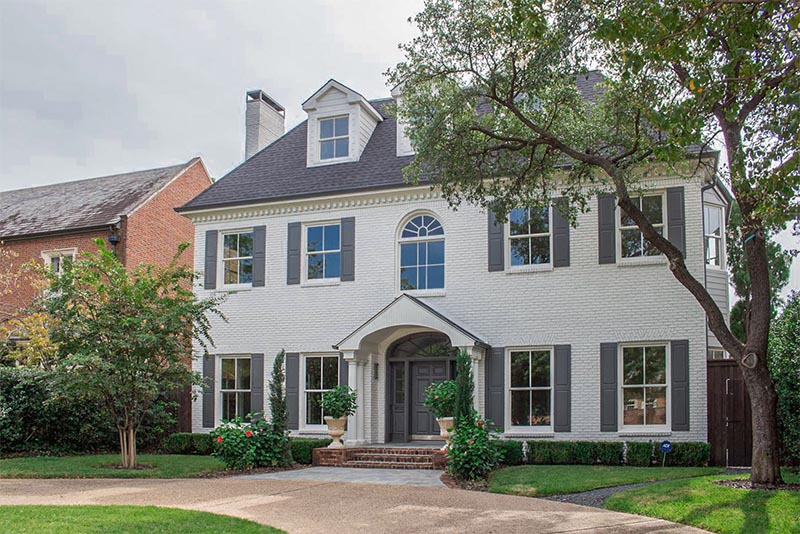 Although the distinctions between University Park, Park Cities, and Highland Park are subtle, there's no question that Highland Park is the most prestigious of the three. In fact, Highland Park is the most affluent city in Texas and the 7th most affluent city in the United States. Spanish-inspired architecture is seen on many homes in the area, as well as at the Highland Park Town Hall municipal complex and at Highland Park Village, a luxury shopping center home to high-end retailers like Hermes and Chanel.
Median Price Per Square Foot: $407
Median Home Sale Price: $1,567,500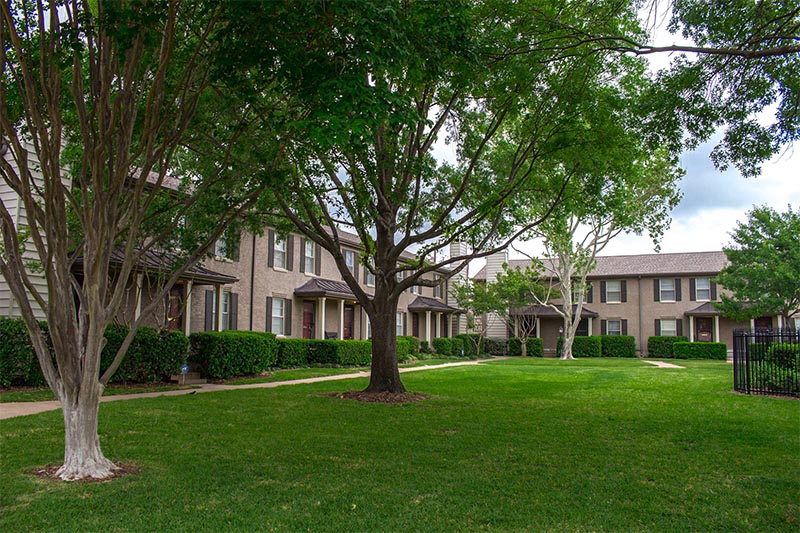 Park Cities encompasses parts of both University Park and Highland Park, but it's a distinct neighborhood in its own right. Compared to University Park, Park Cities includes the entertainment options in the area, as well as newer and more modern homes. You'll enjoy shopping at Snider Plaza at the corner of Hillcrest and Lovers Lane, reputed to be the first strip mall in the country. Kuby's Sausage House and European Market is also a must-stop for German food that's been appreciated by residents for decades.
Median Price Per Square Foot: $387
Median Home Sale Price: $1,475,000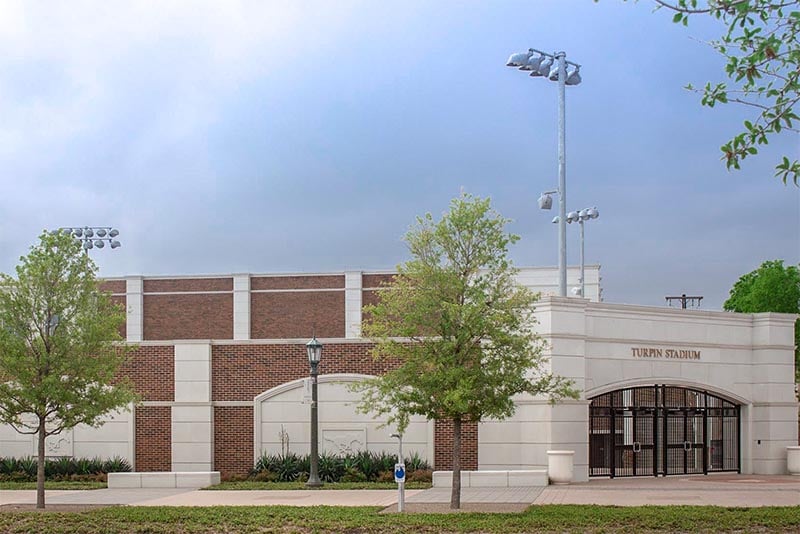 Perhaps one of the city's best-known prestigious enclaves, University Park includes both Southern Methodist University and the George W. Bush Presidential Center. The homes that surround these facilities are upscale, well-kept, and have distinctive architecture.
Median Price Per Square Foot: $336
Median Home Sale Price: $1,150,000
This neighborhood in North Dallas takes its name from the former Bluffview Dairy, which provided the land for this collection of homes. It's exceptionally safe, thanks in part to the Briarwood Crime Watch & Neighborhood Association, which also sponsors regular community events. Palatial estates and tree-lined streets are just some of the reasons this neighborhood is such an attractive place to call home. You don't have to go far to enjoy the neighborhood's top restaurants, either, like Rise Souffle and the steakhouse Drake's.
Median Price Per Square Foot: $316
Median Home Sale Price: $865,000
Lakewood is a neighborhood in East Dallas that borders White Rock Lake, one of the city's gems for outdoor recreation. The neighborhood features many historic and conservation districts, so this is one of the rare areas around Dallas where you'll find an abundance of well-preserved older homes. Lakewood is noteworthy for its small-town feel, which is intentionally cultivated in part by the Lakewood Elementary PTA. There's also a great appreciation for nature, as evidenced at the Dallas Arboretum and Botanical Gardens. The historic, small-town feel is also on display at many of the shopping and entertainment venues in Lakewood, including the Lakewood Theater.
Median Price Per Square Foot: $332
Median Home Sale Price: $746,500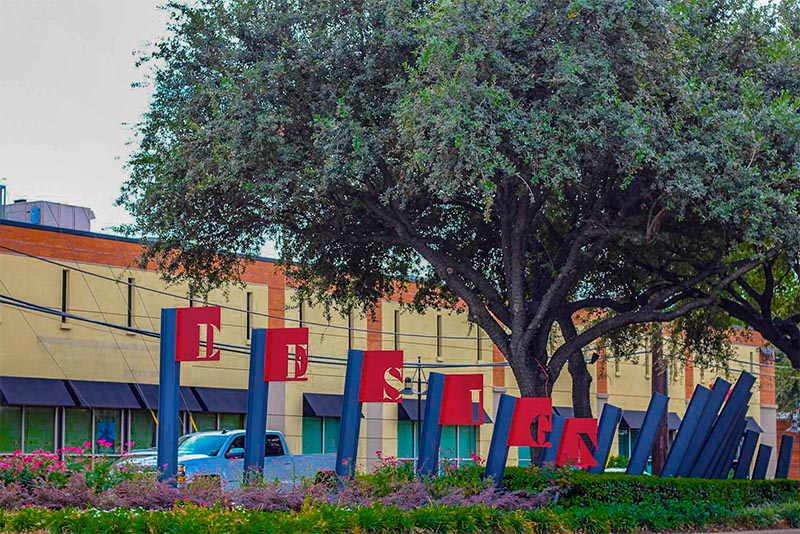 Located just west of Stemmons Freeway (I-35 E), the Design District is perennially popular because it's so accessible to everything that's great about Dallas entertainment. You can be at a concert (or game of the Dallas Stars hockey team or the Dallas Mavericks basketball team) at the American Airlines Center in minutes. Fabulous meals await within walking distance at gastropubs like Meddlesome Moth and fine steakhouses like Town Hearth.
Median Price Per Square Foot: $244
Median Home Sale Price: $749,000
North Dallas is one of the most prestigious places to live in Dallas. With large estates and tree-lined streets, you will feel like you're in the quiet comfort of the suburbs but with a city address. You'll find plenty of great places to eat, like Maple Leaf Diner (voted one of Yelp's top 100 places to eat in the U.S.) and Blue Sushi Sake Grill, where you'll definitely want to make a reservation in advance.
Median Price Per Square Foot: $269
Median Home Sale Price: $549,900
Lower Greenville is one of Dallas' most exciting neighborhoods. You'll find crowds of people teeming along Greenville Road at almost any time of day or night, any day of the week. It was originally one of the first suburbs of Dallas, given its close proximity to Downtown Dallas. Today, it's an attractive place to live because of fun places to eat like Truck Yard and bars like Old Monk, which are all just a short walk away.
Median Price Per Square Foot: $316
Median Home Sale Price: $454,950
Preston Center is located near the intersection of Preston Road and Northwest Highway (Loop 12.) It has been one of the city centers for upscale retail since it was developed in the 1950s. Today, the premier NorthPark Center borders the neighborhood, and it's also the site of several office buildings. When you're looking to put down roots in the city, you can't beat the convenience of Preston Center. But the neighborhood offers much more than convenience, like walkable streets and the top-rated Hyer Elementary School.