The 12 People You'll Meet During the Homebuying Process
The homebuying process is all about you. You're the one who has to live in the place. And you're the one coughing up the down payment. But as you travel down the pipeline from Neighborhoods.com browser to bona fide buyer, you'll interact with several people.
Here's a glossary of the twelve people you'll most likely meet as you find your dream home.
Real Estate Agent
Anyone with a real estate license. All brokers and Realtors are real estate agents, but not all real estate agents are brokers are Realtors.
Realtor
Realtors are real estate agents or brokers who are also members of the National Association of Realtors. Realtors abide by a code of ethics set by the association.
True story: My real estate agent was also a Realtor (but not a broker).
Real Estate Broker
Brokers can hire agents to work for them. That's because they've gone above and beyond mandates issued by state laws and have also passed a broker's license exam.
Loan Officer (Or "Mortgage Consultant")
If you choose to forego a mortgage broker (see below) and pick a lender from the start, you'll begin your process with a loan officer, also known as a mortgage consultant. This person works for the lender—a big-name bank like Wells Fargo, for example—and assists with pre-approval and documentation along the way.
A good loan officer will be available to help if you have any questions during the homebuying process and will be able to clearly explain every facet of your mortgage loan.
True story: I stress "good loan officer" because mine was not so good about returning phone calls or following up on emails. Real estate agents may tell you to avoid big bank lenders for this reason.
Mortgage Broker
A mortgage broker is a middleman designed to help you navigate different lenders and interest rates. Mortgage brokers work independently and facilitate communication between the buyer and the lender.
Just like the loan officer, they'll work to get you pre-approved by taking information like your credit score. If you have a lower credit score, a mortgage broker is beneficial since he or she may able to find lenders more willing to work with you than big banks.
True story: I briefly worked with a mortgage broker but ultimately chose to go directly to a loan officer because I was fortunate enough to have a strong credit score.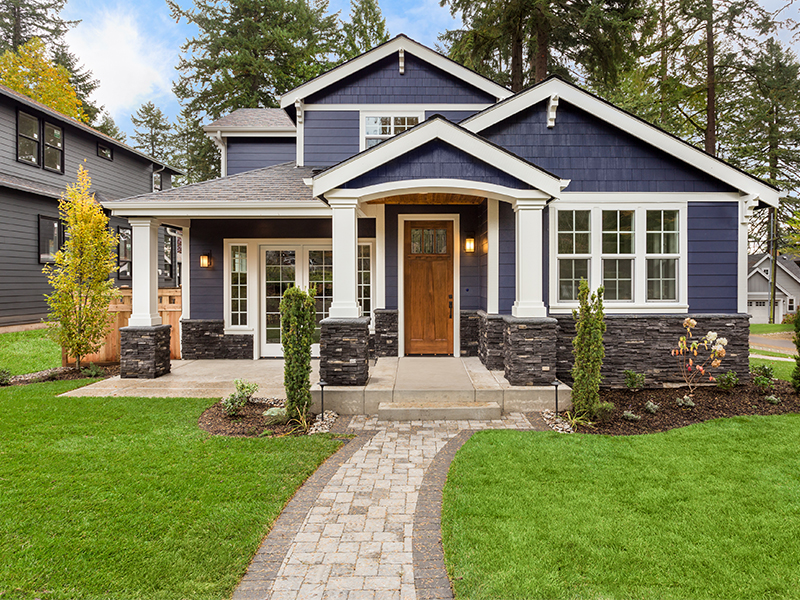 Listing Agent
The listing agent is the real estate agent or Realtor who manages the seller's property listing. Your own real estate agent will work with the listing agent during any and all negotiations. At closing, the listing agent will be there in person. (Sellers may or may not be there.)
True story: The listing agent wore pants with keys all over them to our closing. Definitely a look!
Inspection Team
The inspection team can determine your home's value before you purchase it, giving you insight on whether or not you want to proceed in buying. Inspections can be nerve-wracking: A home that looks perfect from the outside may have electric issues, ancient plumbing, a leaky roof, or other pricey problems.
An inspection team will scour every inch of the house, checking everything from whether or not the kitchen disposal is working to the difficulty of opening an upstairs window. The inspection team will issue a full, detailed report of their findings, which can often result in negotiating power for the buyer.
True story: My inspection team broke a window during inspection. They say it's because the window was already broken, but I'm not so sure…
Loan Processor
The loan processor is the next step up the chain after the loan officer or mortgage broker. Once either party originates a loan, the loan processor receives all of the related paperwork (and there's a lot of paperwork).
The loan processor prepares and organizes every last piece in the stack to pass along to the mortgage lender for final approval. They also comb through all the information to find errors in advance. This is crucial, since if an underwriter (see below) finds a mistake, it can seriously delay closing or even stop a purchase altogether.
The loan processor is your ally—if he or she asks you to do something, do it.
True story: My loan processor was a savior. Meticulous, kind, and willing to go the extra mile in every aspect of his role. I hadn't even heard of a loan processor before buying, but it turns out he was a big piece of my homebuying puzzle.
Underwriter
If the loan processor combs through all the paperwork, an underwriter uses a fine-tooth comb instead. Mortgage underwriters help the lender determine the risk of offering the loan to the buyer. They're looking for red flags, but if you've gotten this far, you're probably in good shape.
True story: Because of the hard work of my loan processor (and my own willingness to get him the materials he needed), I had no issues or correspondence with the underwriters.
Appraiser
An appraiser is a critical piece of the homebuying process. They'll complete an appraisal, checking the size, amenities, and condition of the house to provide an accurate value of the home—lenders always require an appraisal before issuing a mortgage.
They'll also look at comparable homes (comps) to calculate the value. You'll pay an appraiser about $500 to come out and take a look at the property. The appraiser will send his or her report directly to your mortgage lender, although you can request a copy.
True story: My appraiser found an issue with the exterior of my home that the inspection team glossed over. It was a headache to fix before closing, but ultimately added value to my new home.
Insurance Agent
Any home purchase also requires you to purchase homeowner's insurance. An insurance agent can guide you through your options and find an amount of coverage that satisfies both you and your lender. Homeowner's insurance is wrapped into the cost of your monthly mortgage payment.
True story: I already had renter's insurance, so I used the same agent and rolled it into a homeowner's insurance package instead.
Closing Attorney(s)
At the finish line, you'll pay lawyers, known as closing attorneys, a whole lot of money to get the keys. Closing attorney fees are part of closing costs. Buyers can negotiate with sellers to split closing costs, but it's rare that sellers will pay for closing in full. Closing costs are usually between 3-5 percent of the purchase price.
During the closing, you'll be signing a lot of documents. Closing attorneys are there to oversee the proceedings and explain every last piece of paper you'll sign.
True story: The closing attorney at my closing gave me a book of native plants in the city where I purchased my home. So you might just walk away with keys and a gift.