Austin Local Life
The 4 Best Austin Neighborhoods for Car-Free Living
In spite of its high population, its many city-wide green initiatives, and its reputation as a mecca for recreational outdoor activities, Austin remains a fairly car-centric town from a transportation perspective.
However, as Austinites become more environmentally conscious and as more people move to the Lone Star Capital from pedestrian-friendly metropolises like San Francisco and Chicago, a growing number of residents support methods of transport that don't involve driving a car. If you're looking for an Austin neighborhood that easily accommodates denizens without cars (while still making it easy for them to get around town), these four neighborhoods are among the best.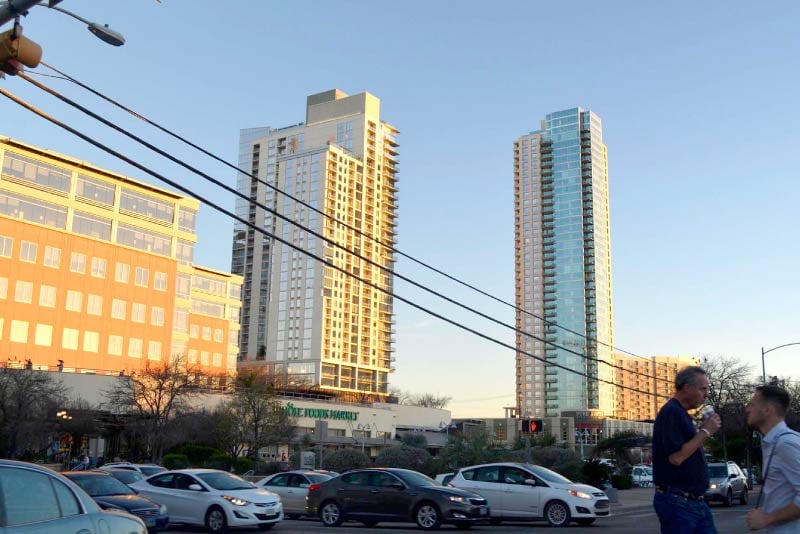 It stands to reason that the epicenter of Austin's business, commerce, and entertainment industries also features numerous methods of traveling in and out. Downtown Austin is by far the most accessible neighborhood in the city for those using public transit; the CapMetro bus system's express lines (like the 801 and the 803) include stops in the downtown district, as do the Metro Express routes leading to farther-flung neighborhoods and suburbs (like the 980 and the 981).
The MetroRail train also carries in commuters from suburban areas like Leander and Lakeline, with its final stop just east of downtown.
In addition to public transit options, Downtown Austin commuters can make use of the neighborhood's many bike and scooter shares. The neighborhood boasts the most extensive network of bike lanes in any ATX region, and bike-share programs like B-Cycle and JUMP place a particularly high quantity of stations in the downtown area for that reason.
Scooter shares are all the rage in Austin these days, and while you can find Lime and Bird scooters scattered throughout the city, you're guaranteed to locate available scooters downtown.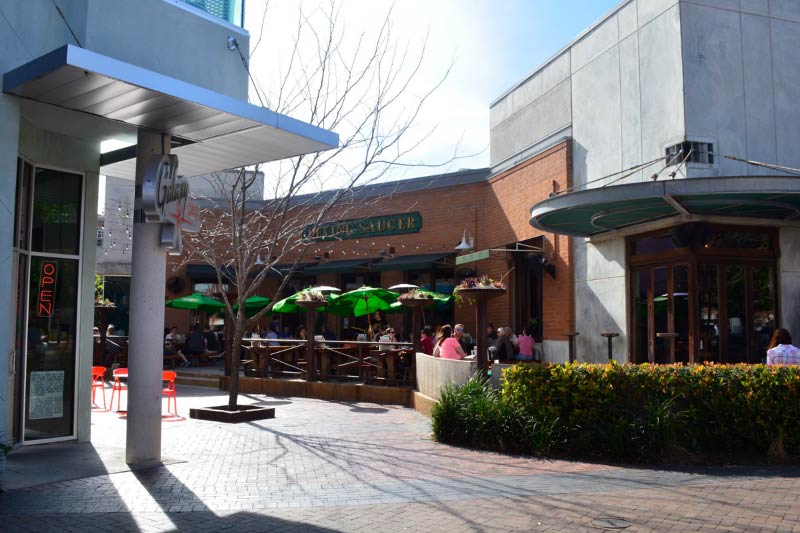 A quaint residential neighborhood filled with historic homes and tree-lined streets, Hyde Park attracts homebuyers seeking quiet environs as well as students and workers in need of an easy bus commute. The 801 CapMetro express route is one of Austin's speediest, connecting Hyde Park with Downtown Austin in a brisk 20-25 minutes during rush hour. More local routes, like the 7, also pass through Hyde Park and allow for an approximately 30-minute bus commute downtown.
Thanks to its location directly north of Downtown Austin, Hyde Park is also a popular spot for bike and scooter shares, and its serene streets and sidewalks make it a particularly scenic area for taking a ride. Cyclists can reach downtown in 15-20 minutes, and biking is therefore a major commuting practice among Hyde Park residents.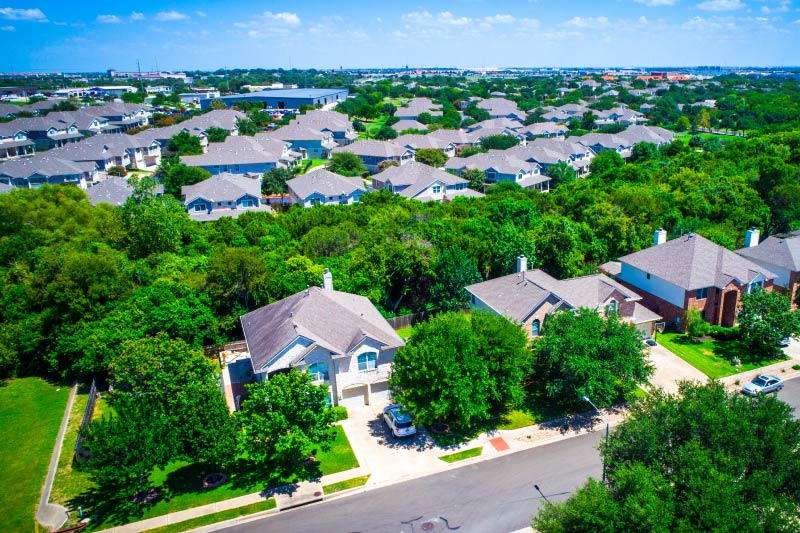 Many Austinites assume that moving to the suburbs requires purchasing a car, but thanks to the MetroRail train, Central Texans hoping to live car-free in a small-town environment with easy access to the city can accomplish all of those goals.
A family-friendly master-planned community with reasonably priced homes and desirable amenities like swimming pools and tennis courts, Wells Branch can be found about 15 miles north of Downtown Austin. Residents who need to commute into the city can do so using the 550 MetroRail train, which will get them downtown in just under an hour.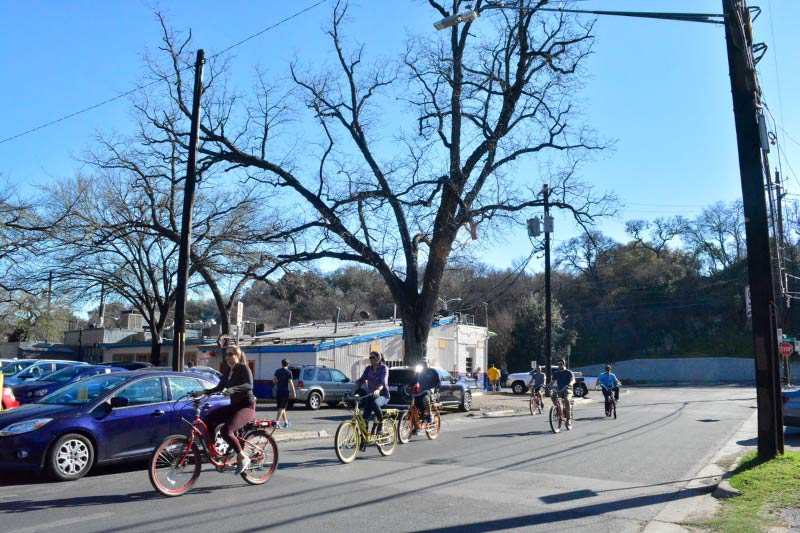 A rapidly growing South Austin neighborhood with remarkable access to greenspace and a vibrant bar and restaurant scene, Zilker is an ideal spot for commuting professionals in need of a quick and car-free ride downtown. The 803 express CapMetro bus courses directly through Zilker, taking South Lamar Boulevard and Lavaca Street right to the heart of Downtown. Pedestrians living in Zilker near the Colorado River can also easily walk to Downtown via the picturesque Pfluger Pedestrian Bridge.
Cyclists and scooter enthusiasts will appreciate Zilker's abundant supply of both because Zilker is home to the eponymous Zilker Metropolitan Park. Bike and scooter shares are regularly positioned throughout the neighborhood to serve park visitors. Also, the Ann and Roy Butler Hike and Bike Trail runs through Zilker on its southern border, providing clear pathways for cyclists to travel along the river unencumbered by car traffic.