The 4 Best D.C. Neighborhoods to See Independent Theater
The 4 Best D.C. Neighborhoods to See Independent Theater
Are you one of the thousands of folks who wasn't able to snag a ticket to "Hamilton" at the Kennedy Center? Fear not—Washington D.C. is home to some of the nation's best small or independent playhouses. Here are four neighborhoods to visit and catch a great show.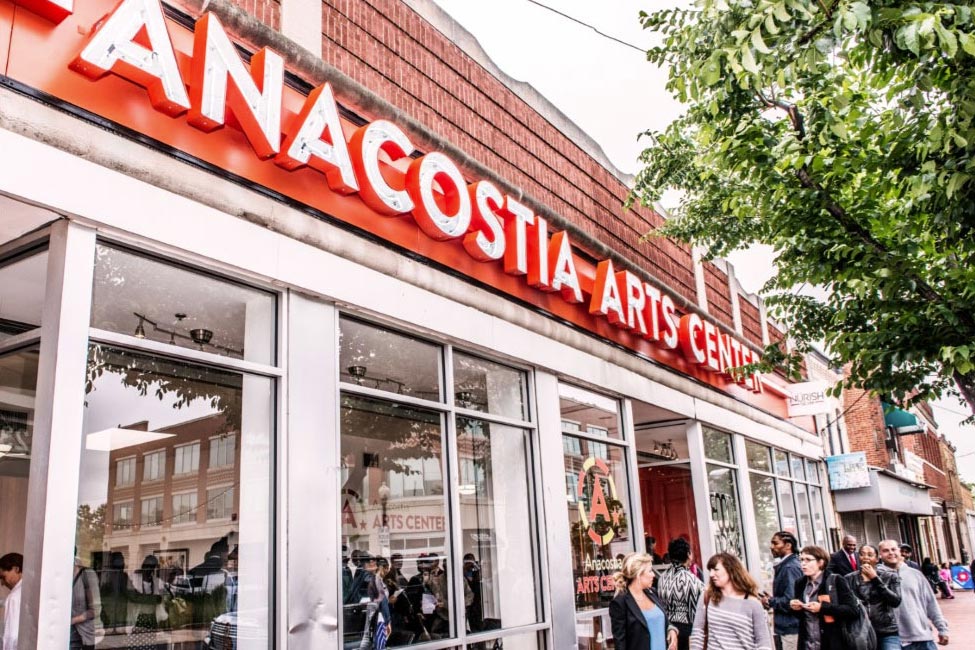 The Anacostia Playhouse opened in 2013 and has since featured resident company Theater Alliance, as well as Scena Theater, Restoration Stage, and Southeast Trinity. The playhouse sees itself as part of the "movement to restore nighttime vigor to Historic Anacostia."
Just a short walk away is the Anacostia Arts Center, a space with a similar dedication to revitalizing the Anacostia neighborhood. Besides a black-box theater and a visual art gallery, the center also has space for retail stores in order to provide homes to neighborhood small businesses.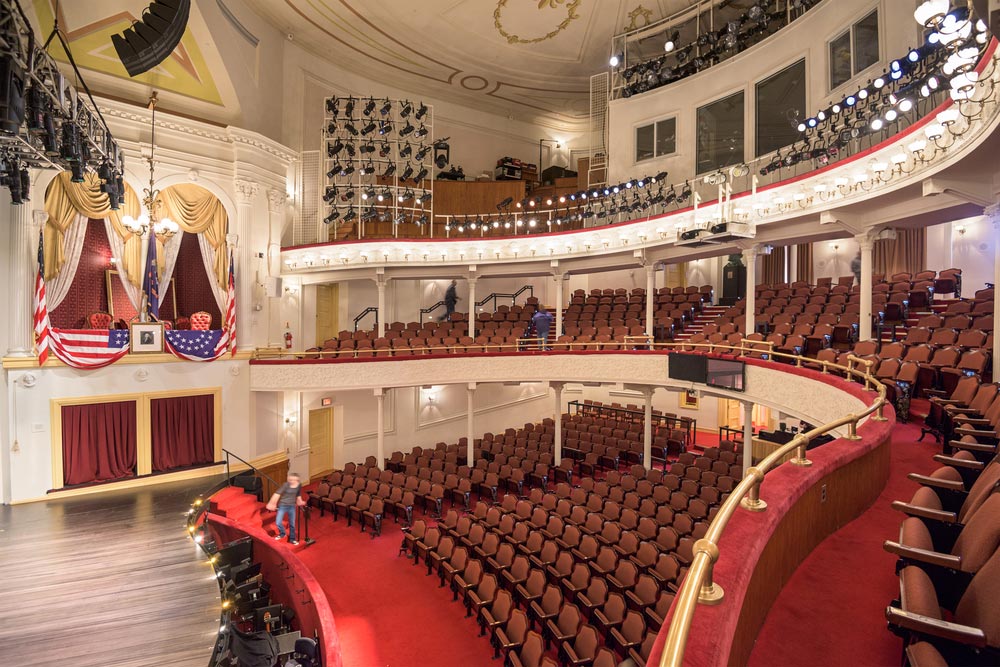 What would a guide to playhouses be without some mention of the great bard? Shakespeare Theatre Company in Downtown D.C. is one of a few playhouses dedicated to the classic playwright, though it doesn't limit itself to his work alone: The theater also presents works by Shakespeare's contemporaries and playwrights he influenced.
If you want an even bigger bite of history along with your show, head over to Ford's Theatre, the place where President Abraham Lincoln was assassinated in the spring of 1865. While the scene of the crime is closed off to the public, you can still tour the theater, museum, exhibits, and nearby historic house—and of course, see a show. The theater stages classic plays and musicals, as well as interactive learning experiences.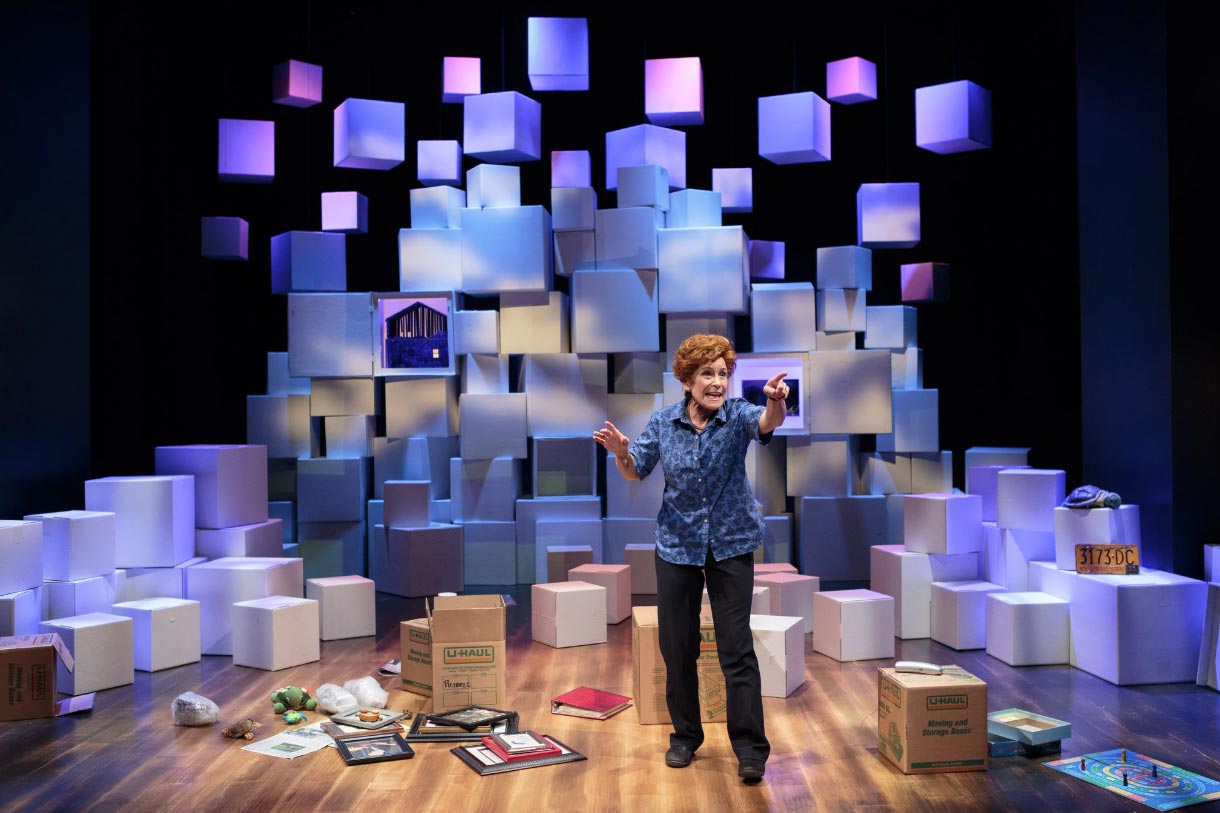 Theater J was founded in 1990 and is the largest Jewish theater in the nation. While the focus of performances is on the Jewish experience, the theater supports work that explores all kinds of ethical issues, and welcomes people of all backgrounds to visit.
Nestled between Logan Circle and Dupont Circle is Studio Theatre, a stage dedicated to contemporary work by "edgy" playwrights and modern classics presented in an intimate setting. The theater is made up of four buildings, which includes three stages, all of which seat around 200 people.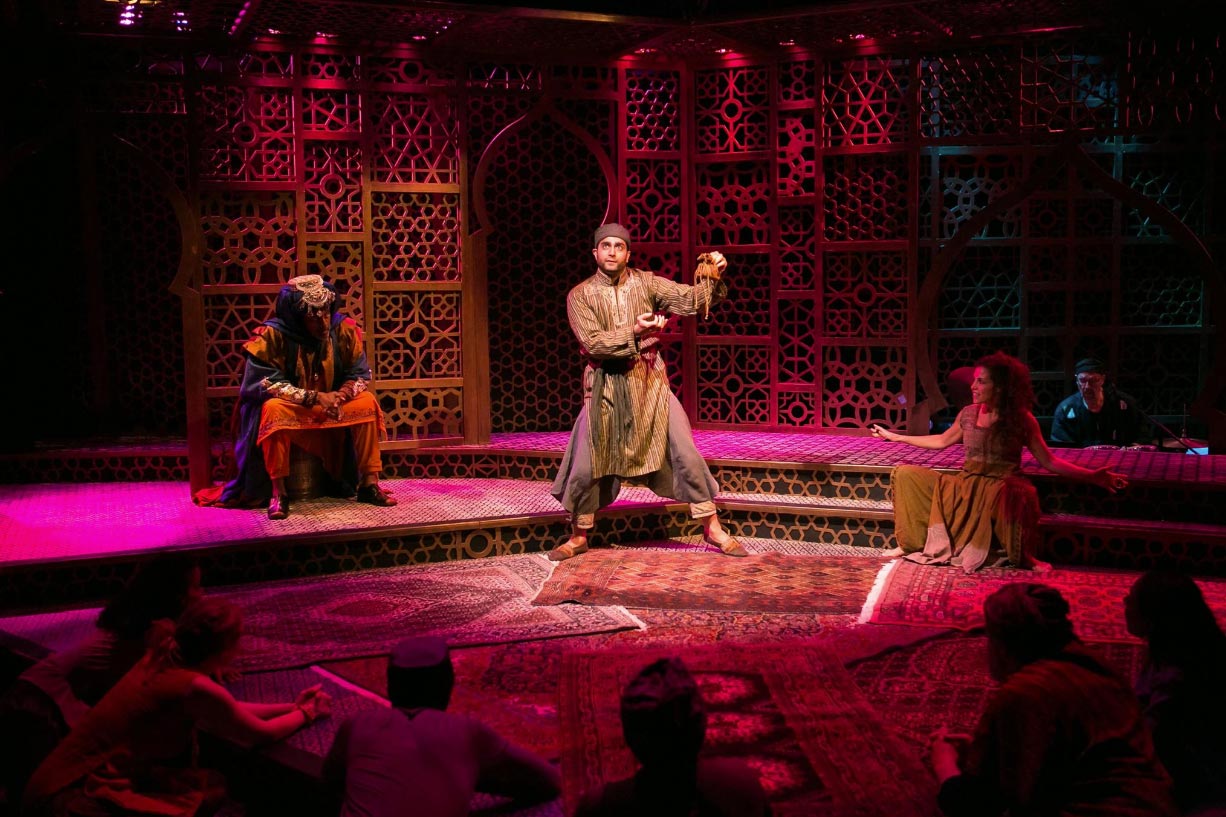 Source Theater is another intimate playhouse where local performance companies, including Constellation Theater Company and Washington Improv Theater, take up residence. The 100-seat space fills up quickly, so show up early to get seats.
Just as historic as Ford's Theatre where this theater's namesake was assassinated, Lincoln Theatre has hosted the likes of Ella Fitzgerald, Duke Ellington, Nat King Cole, and Billie Holliday. Built in 1922, this playhouse helped influence the Harlem Renaissance, but fell into a period of decline before being bought by a large production company in 2013. The theater mostly features concerts, but occasionally it will stage dance performances, plays, stand-up comedy, and one-person shows.