National Local Life
The 5 Best Philadelphia Neighborhoods for Coffee Shops
Philadelphia's java scene has kicked up more than a few notches in recent years, thanks in part to nationally recognized roasters like La Colombe that have turned the idea of a traditional coffee shop on its head.
But while there is no shortage of coffee shops big and small in Philly, some neighborhoods offer more variety than others. Whether you're looking for a spot to catch up with friends over a latte or just on the hunt for a shot of espresso before a long day at work, these five neighborhoods are home to the best coffee shops in Philadelphia.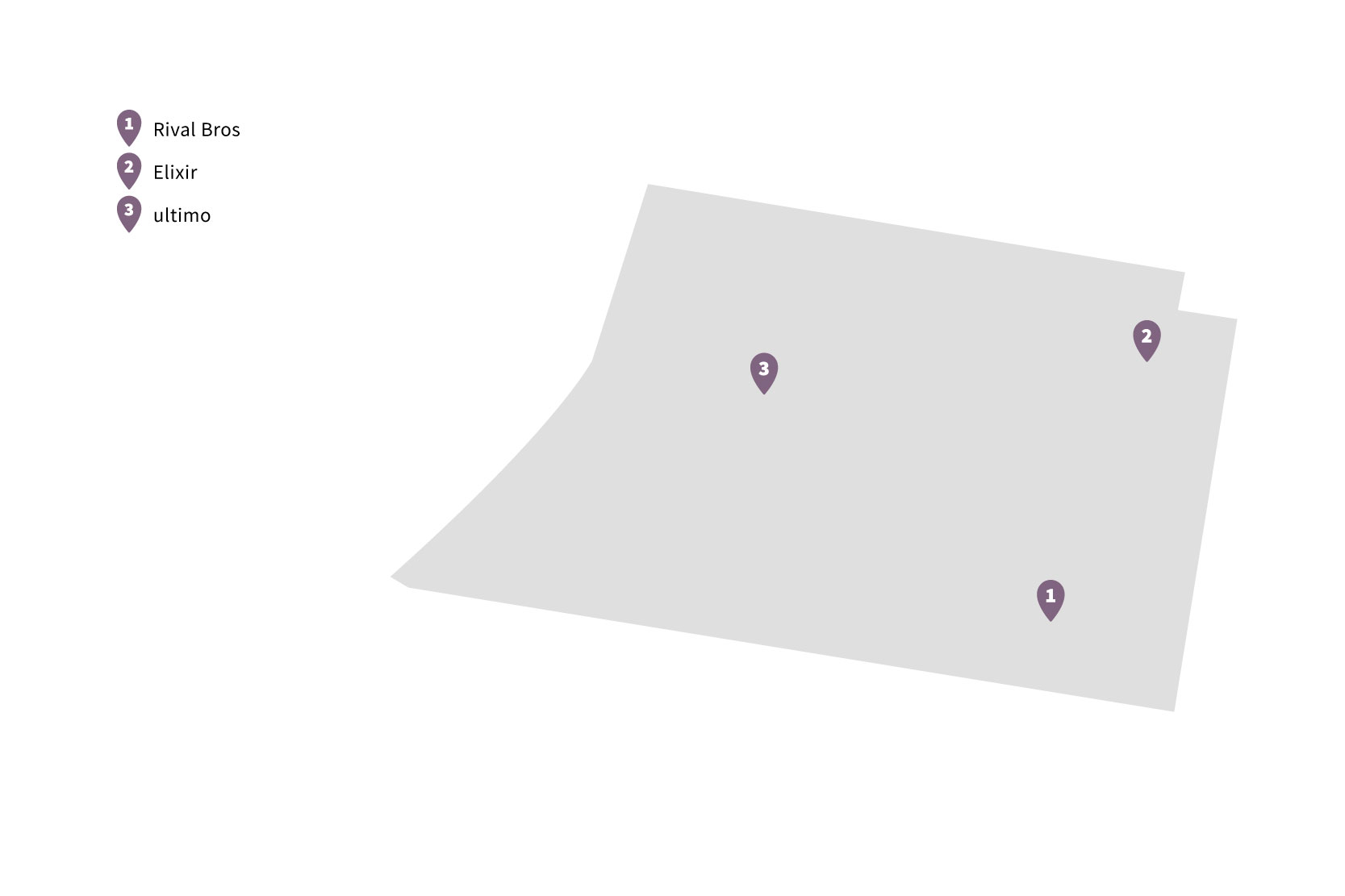 Rittenhouse Square is considered one of the ritziest and most sought-after neighborhoods in the city. Classy condos, historic brownstones, and al fresco dining surround the neighborhood's eponymous park. That said, there are lots of charming coffee shops to duck into when you need a break from bustling city life.
Rival Bros. has multiple locations throughout the city, but Rittenhouse Square boasts two of them. Along with their original location at the corner of 22nd and Lombard, their newer spot in the historic Touraine apartment building is in the heart of the city, adorned with chandeliers and original crown molding and mosaic-tiled floors. Either one offers their locally roasted coffee and seasonal, curated beans.
Coffee and art are one and the same at Elixir, a shop that carefully curates both its roasted blends and local artwork. Coffee lovers can sip and mingle while enjoying a rotating selection of murals that adorn the walls in this Rittenhouse Square location.
Ultimo popped up in 2009, just as the specialty coffee scene took hold in Philadelphia. Today, it has its own roastery and lab, as well as four coffee shop locations spread across the city. Its Rittenhouse Square location is adorably charming—and tiny. At 500 square feet, what it lacks in space the coffee shop makes up in bold, tasty coffee.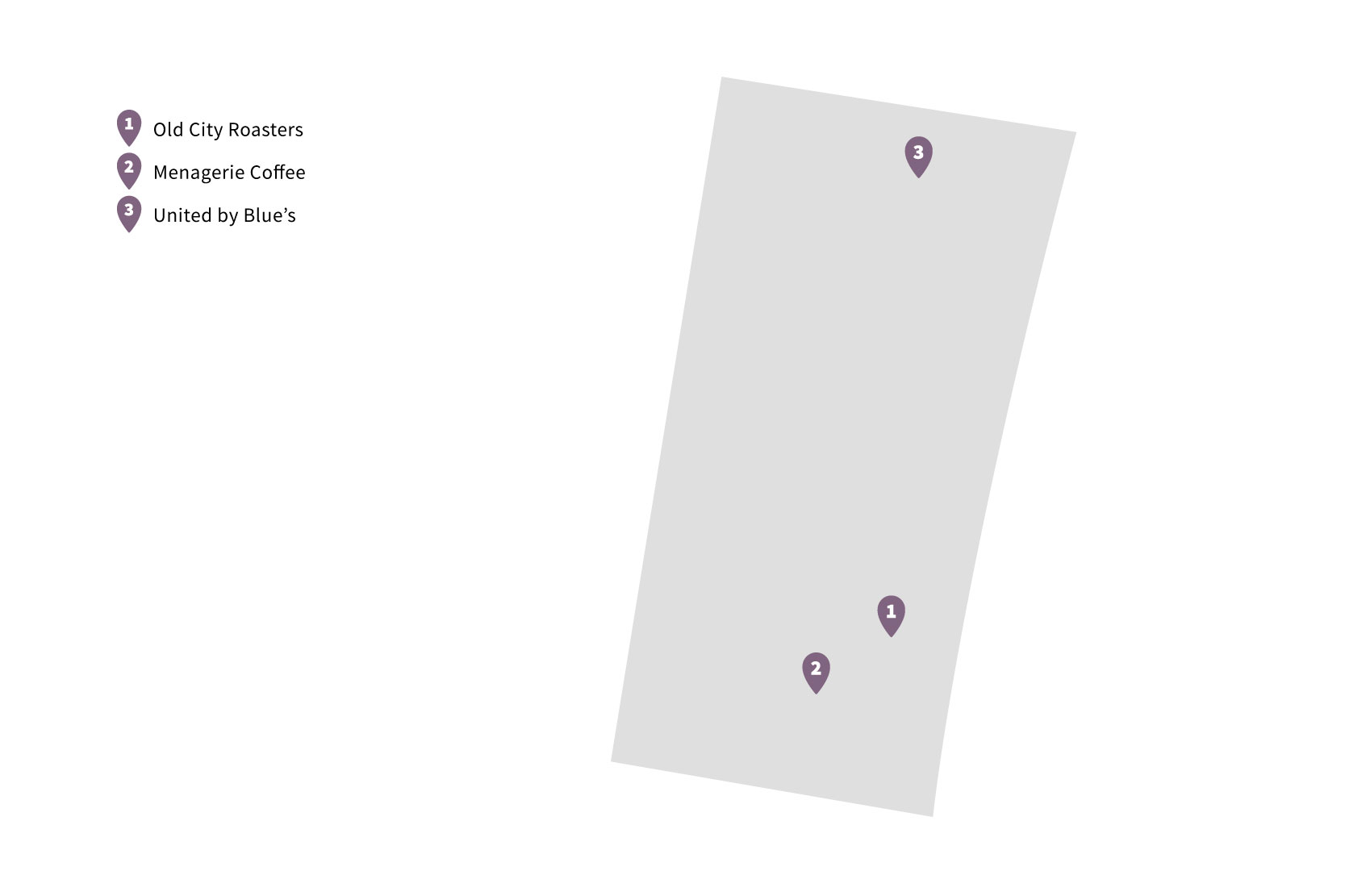 Various coffee shops dot Old City, a neighborhood known for its large collection of art galleries, cobblestone streets, and 18th- and 19th-century architecture. Steeped with history, Old City offers plenty of idyllic coffee spots to step back in time.
Tucked away along an alley is Old City Roasters, a small shop that opened in 1985 and roasts its own coffee. Located down the street from one of the oldest churches in the country, Old City Roasters is often filled with locals and tourists alike who like to pop in for a coffee to recharge before heading out for more explorations.
Old City is also home to Menagerie Coffee, a quaint spot serving Dogwood coffee. You're lucky if you can snag a seat in the front by the big floor-to-ceiling windows, but the back of the shop is a nice spot to sip and study, too.
For those mission-minded coffee lovers, look no further than United by Blue's flagship location in Old City. The store that sells sustainable clothing and organizes volunteer cleanups around the city also doubles as a coffee shop and restaurant, offering a place to gather with other do-gooders.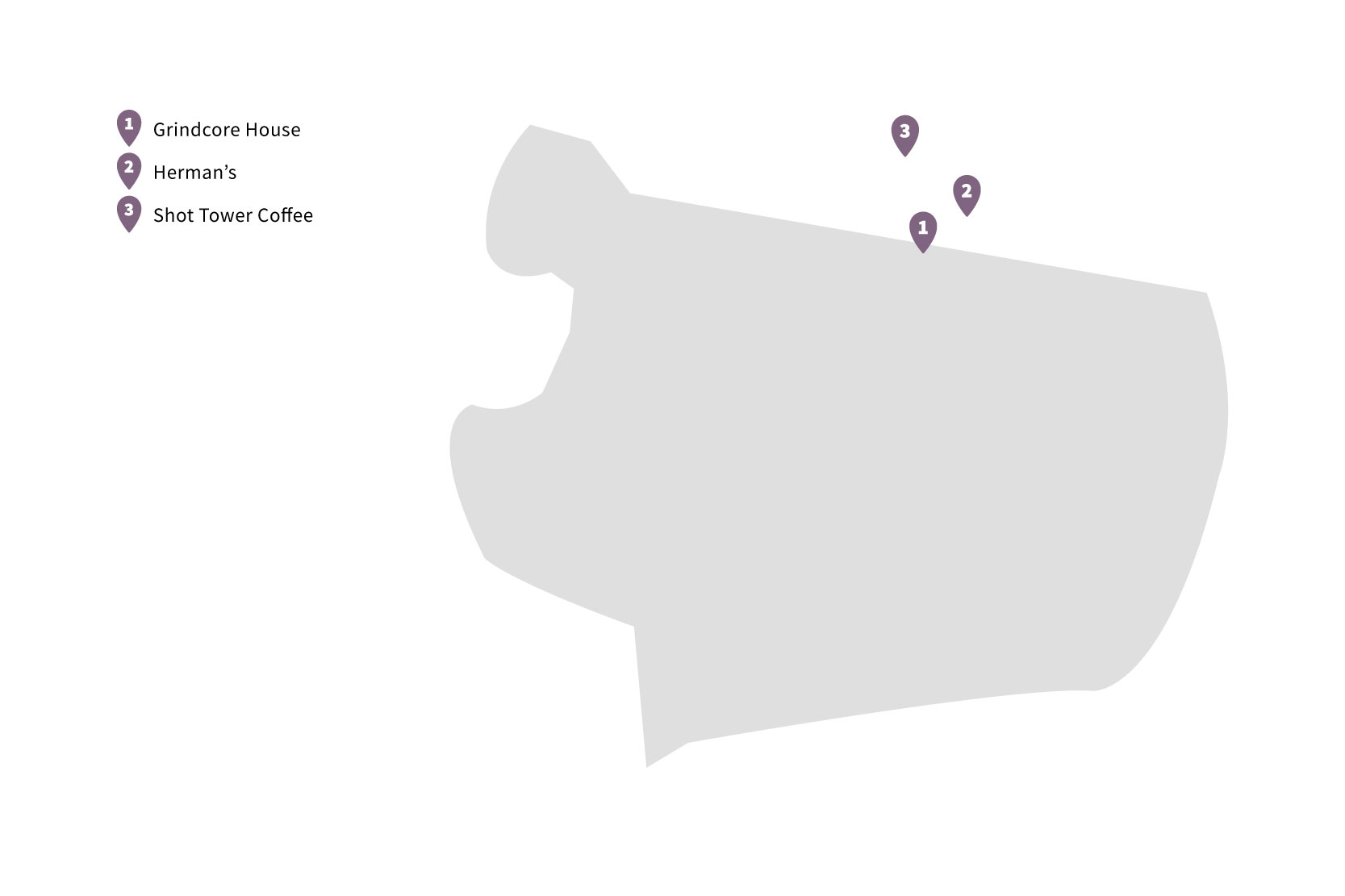 South Philly covers a large swath of smaller neighborhoods, all lined with brick rowhomes that seemingly go for miles. While this area of the city may be known for its food — think Italian Market or cheesesteaks—there's also a coffee shop for everyone in South Philly.
Take Grindcore House, a vegan coffee house that only serves dairy-free and meat-free food and drinks, while blasting punk rock music from its speakers.
In the Pennsport neighborhood, there's Herman's, a small-batch coffee roaster and cafe based inside of an old auto repair shop. It's great for folks looking for a low-key vibe, a place where they can enjoy a coffee roasted on the premises, pull up a lawn chair and stay awhile.
Meanwhile, Queen Village neighbors and java connoisseurs are regulars at Shot Tower Coffee. In this charming corner cafe, customers can sip on Counter Culture Coffee, or pay a little more for a tasty single-pour blend or espresso.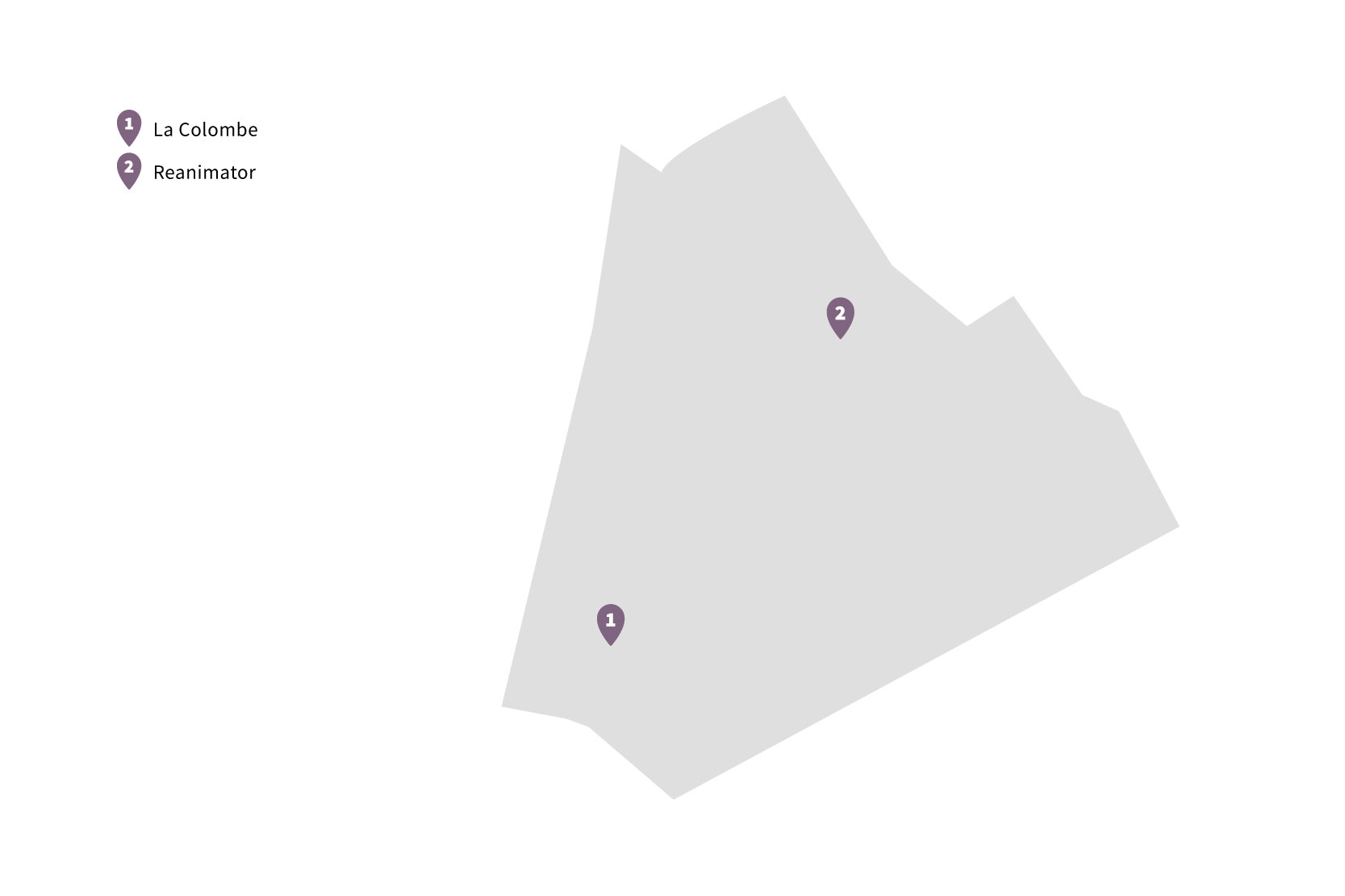 Fishtown has become one of the hottest neighborhoods in Philadelphia in recent years, attracting young professionals, restaurateurs, and independent business owners—including multiple coffee roasters.
The big kahuna of coffee shops in Philly is La Colombe in Fishtown. While this coffee roaster has spread across the U.S., its hometown roots are here. Clocking in at 11,000 square feet, its flagship location in Fishtown is its largest. It also offers more than just coffee—there's a tasting room, a bakery, and a distillery for La Colombe's rum.
For a more laid back vibe, check out Reanimator, located in a stand-alone brick building. The one-room shop features warm wood-accent features and a simple menu of just simply good coffee. Better yet, Reanimator has multiple locations across the city, each with its own distinct personality.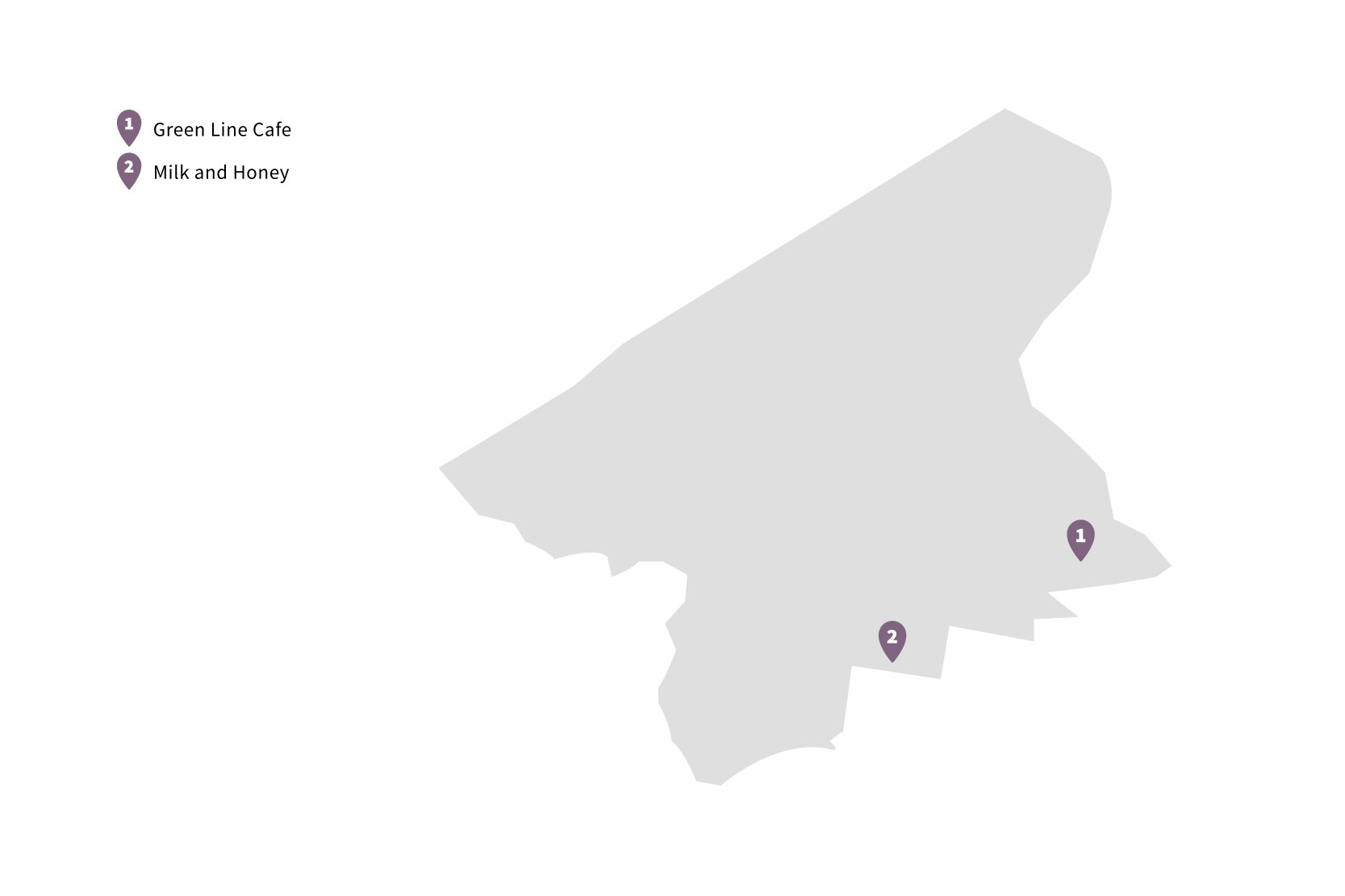 Like South Philly, West Philly encompasses a large area of the city, specifically everything west of the Schuylkill River. Its neighborhoods are dotted with iconic Victorian rowhomes and is known for its laid-back, "all are welcome" vibes.
Green Line Cafe is affectionately known as the "West Philly Living Room" for good reason. Since 2003, the family-run operation has welcomed neighbors to its charming corner coffee shop, offering a vibrant spot for folks to catch up. Its mantra, "Coffee, culture, and community" is so strong that it now has multiple locations in the neighborhood, plus another two in Center City.
But its original spot at 43rd Street and Baltimore Avenue is particularly special—not only is it right across from the neighborhood's beloved Clark Park but it also famously does not offer wireless internet. All the more reason to get to know your neighbor.
Not far up Baltimore Avenue from Green Line Cafe is Milk and Honey, another cozy corner cafe offering a nice selection of coffee, lattes, espressos, and juices. This coffee market also prides itself on using locally sourced food for their housemade prepared foods, baked goods, and sandwiches.
It's a great spot to pop in for a coffee before heading to Clark Park or staying awhile to get some work done. Just note: WiFi is not available on weekday mornings.