The 5 Top-Selling Neighborhoods in Newark
The 5 Top-Selling Neighborhoods in Newark
In the shadow of New York City lies a cosmopolitan center of business, transportation, education, and surprisingly affordable housing. Newark, New Jersey is home to some world-class entertainment and award-winning food. It has a county park listed on the New Jersey Register of Historic Places, and it's home to Newark Liberty International Airport. It also holds Newark Penn Station, a transportation hub that connects this urban city to other areas in New Jersey and New York City.
What some homebuyers love most about Newark is its cultural identity. Here, residents can dine on authentic international cuisine before visiting a poetry slam or catching a New Jersey Devils game. The price point, though, is what makes Newark attractive to homebuyers on a budget.
Using Neighborhoods.com data, we rounded up the five top-selling neighborhoods in Newark, New Jersey.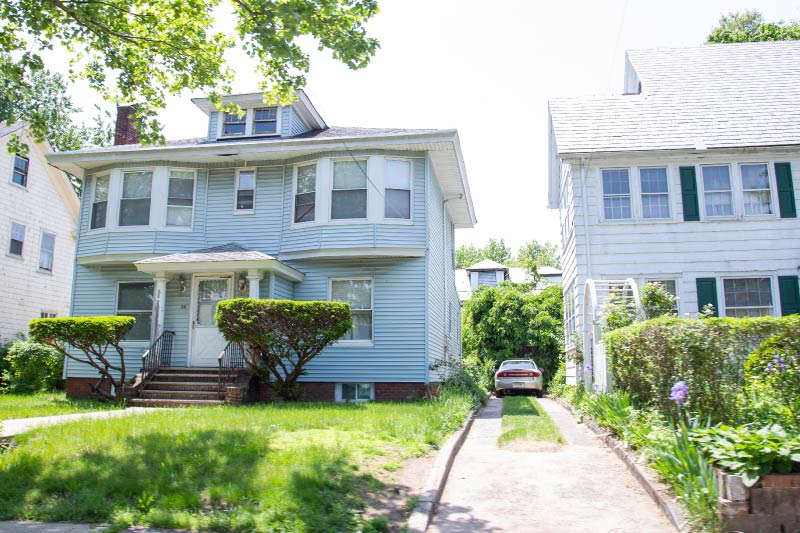 Weequahic offers a suburban vibe with urban amenities. Home to Weequahic Lake (the largest lake in Essex County), Weequahic Park, also known as Dayton Park, is adjacent to the neighborhood. This local park features playgrounds, picnic areas, basketball and tennis courts, and baseball and softball fields. There are a few restaurants close by, but most are located in University Heights and the Ironbound District. Weequahic is also one of the closest neighborhoods to Newark Liberty International Airport, making it easy for those who need to travel frequently.
This Newark neighborhood is stacked with a variety of housing styles such as attached homes, condos, and single-family homes. Homebuyers can find homes priced from the mid $100s to the high $200s, and the median sale price for Weequahic is at $245,000.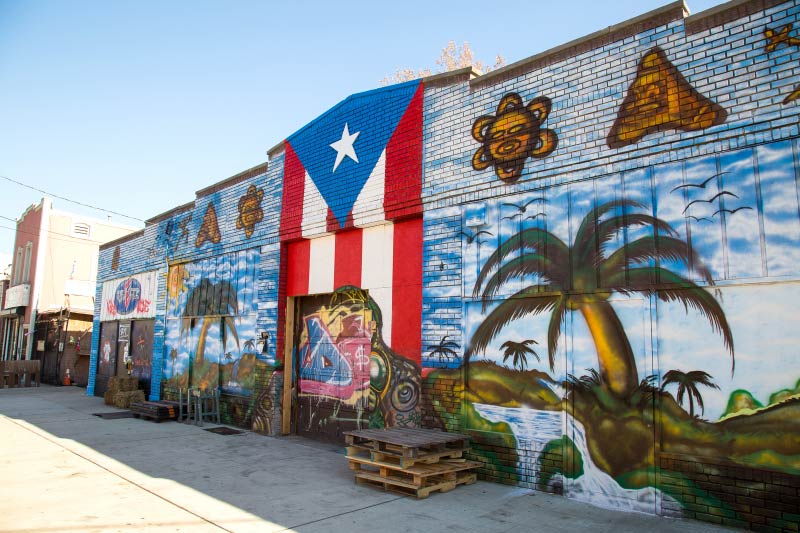 If you're looking for suburban living in the heart of a city, Forest Hill is your best bet. This neighborhood has plenty of greenery for residents to enjoy, from local parks to tree-lined streets. Here, you'll find a small community nestled near Branch Brook Park, one of the largest parks in Newark, stretching from Forest Hill to Roseville to parts of Belleville. In addition to hosting an annual Cherry Blossom Festival in the spring, this park is notable as the first county park and the first to be listed on the New Jersey Register of Historic Places.
With respect to other neighborhoods in Newark, some homes in the Forest Hill area tend to be on the pricey side, with prices in the high $400s, and the median sale price is $315,000.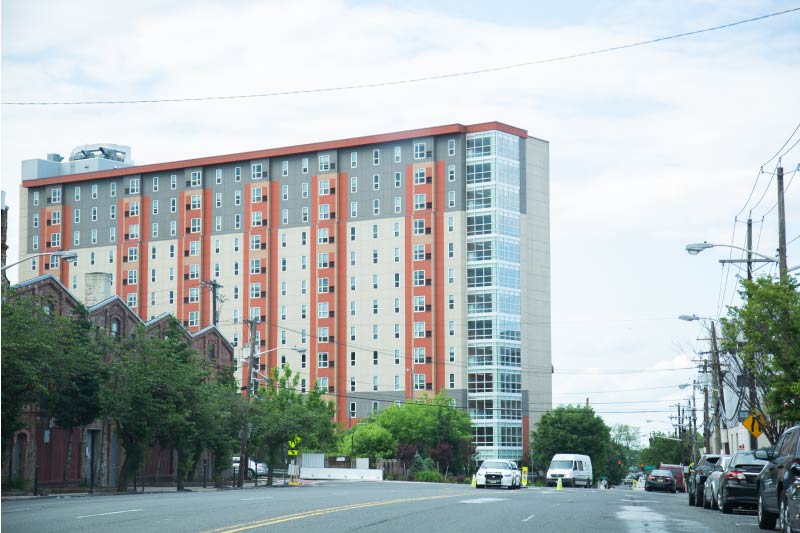 True to its name, University Heights is the Newark neighborhood with the most colleges and universities. This neighborhood is home to schools like New Jersey Institute of Technology, Essex County College, and Rutgers University's Newark Campus. One of Newark's hospitals, University Hospital, is also located in this neighborhood.
A few steps from the Rutgers Newark Campus is the Newark Museum. Complete with a planetarium and summer classes, this is one of the largest museums in the state. This neighborhood also has many dining options and activities, such as Ramen Gami, a quick service ramen restaurant popular among students and commuters. Housing in this area is often used for students living on campus and in nearby apartment complexes. The media sale price in University Heights is in the high $100s.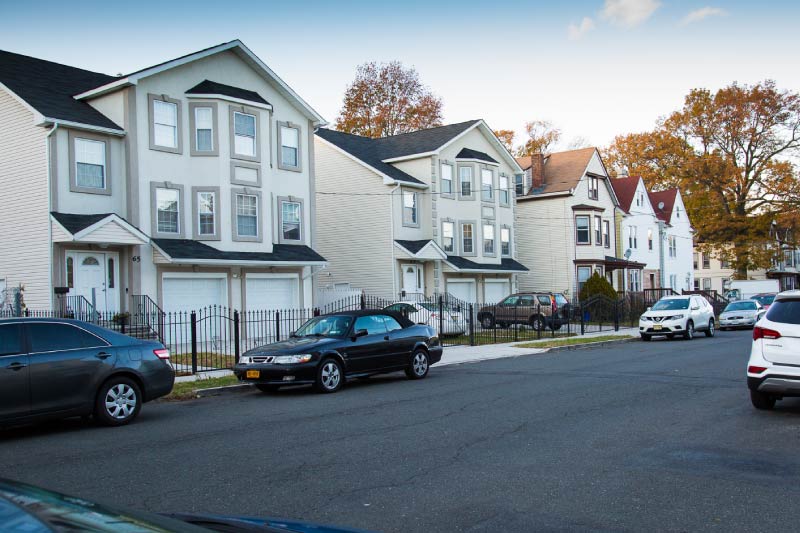 Residents and visitors are drawn to Roseville for its diverse food scene, which offers some of the best authentic cuisine in Newark. The neighborhood is home to Italian restaurants, Portuguese BBQ joints, Latin American eateries. Local favorites include La Esperanza, a Latin American seafood restaurant, and Dania's Restaurant, a Spanish quick-service eatery. Bloomfield Avenue and Park Avenue are generally considered the heart of Roseville, complete with many small businesses and local eateries.
Roseville is a residential neighborhood in Newark with single-family homes and duplex homes. Real estate in this area is in the affordable to moderate range, mostly because of the varying home styles. According to Neighborhoods.com, home prices currently range from $135,000 to $450,000, and the median sale price is about $190,000.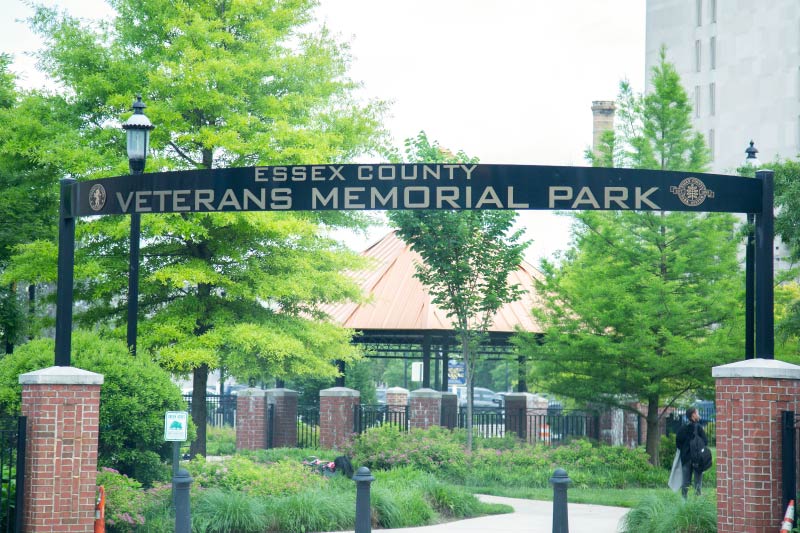 Not so surprisingly, Society Hill is the top-selling neighborhood in Newark, New Jersey. This neighborhood is located near University Heights and Science Park High School, one of the top-rated public high schools in Newark. Kids can play at Veterans Memorial Park, and adults can host social events at the Society Hill Community Center.
Most homes in this neighborhood were built in the 1990s, though some have been remodeled, giving the neighborhood a fresh look. Society Hill has some of the more affordable homes in Newark, with a median sale price of $175,000, and current prices range from the low $200s to the mid $300s.