Nashville Local Life
The Best Nashville Neighborhoods to Nurse a Hangover
Everyone knows that Nashville is a fun town, and sometimes visitors and residents alike can get carried away in all that the city has to offer. There's no shame: It's a time-honored tradition, and Music City has honed its hangover skills after years of honky tonkin' bachelorette parties.
The ones who know the city best often refer to Nashville as a "drinkin' town with a music problem," and that just about sums it up. Nashvillians are no stranger to the phenomenon of "over serving," and as a result, there are plenty of spots around town that cater to the needs of those afflicted.
Here are the neighborhoods where you'll find them.
Considering the fact that most festivities reach their peak Downtown, this neighborhood is close enough to wherever party-goers might have landed without stirring up too many memories from the night before.
12 South offers dining, light strolls, and abundant retail therapy. With breakfast served until dinner and brunch that lasts until an unprecedented 5 p.m., it almost seems like Frothy Monkey was designed with this purpose in mind.
If elevated diner food in a retro environment feels like the path forward, look no further than one block down the road at The Flipside. When all else fails, in an effort to beat the blues, pull out all the stops and opt for their tater tot nachos and a milkshake. If that can't cure a hangover, nothing will.
Upon recovery, a little window shopping at spots like White's Mercantile or Draper James can help erase the memory of that stupid comment made at 2 a.m., and here's the truth—the Christie Cookie Company has a walk-up cookie window right next door.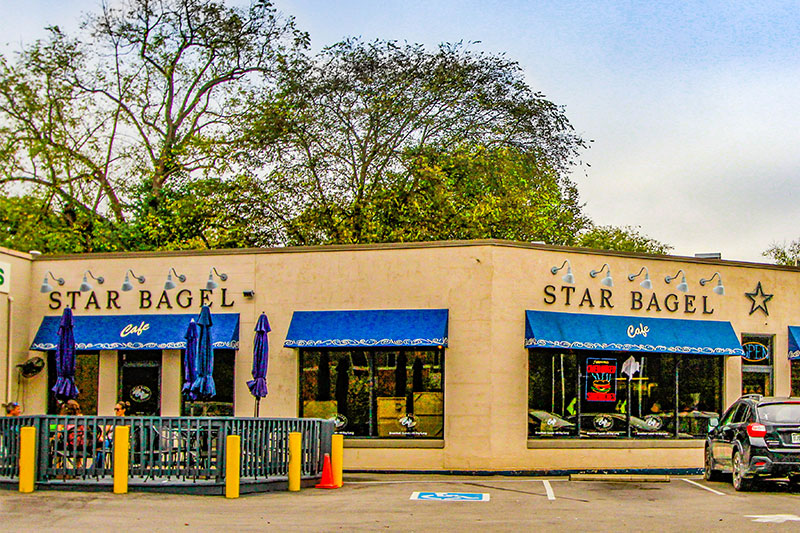 Sylvan Park is not going to offer greasy diner food or abundant shopping, but like a true friend and confidant, Sylvan Park will wrap its arms around the weary and provide a pep talk.
Star Bagel on Murphy Road is a good place to start. This Nashville treasure is fit for a hangover that's only expected to last through the morning. The coffee isn't fancy, but the bagels are warm, and they offer fresh-pressed juice.
If perhaps a hangover lasts into the afternoon and the couch crashers don't emerge until 2 p.m., McCabe Pub is the place to be. Offering non-judgemental chicken fingers and maybe even a hair-of-the-dog Bloody Mary, this pub is for those who persevere.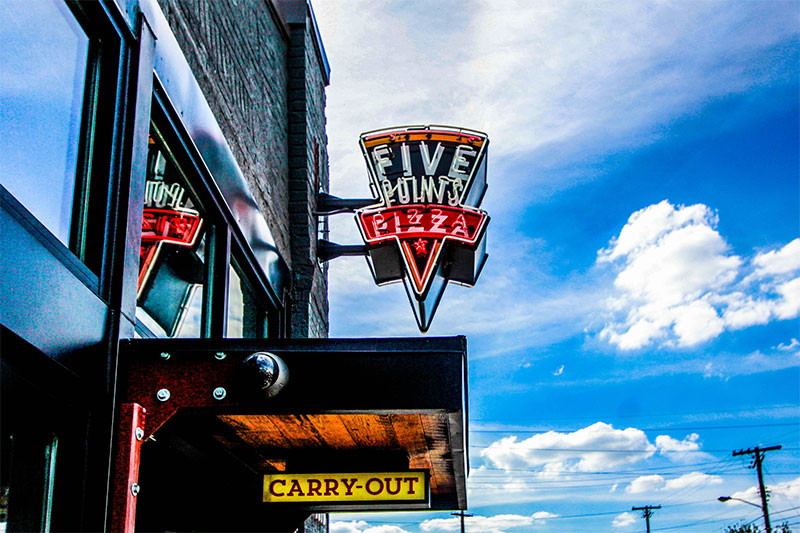 If evening excitements didn't take place downtown, they likely happened somewhere in East Nashville, where a 3 a.m. last call can really do damage to the bank account and the spirit. If the night ended in this popular neighborhood, it only makes sense that the following afternoon would begin here.
For many, a hangover is not complete without a quick, greasy slice of pizza and a soda. While Five Points Pizza isn't truly greasy, it's a New York-style spot designed with convenience in mind.
If this age-old college solution does the trick, a leisurely stroll through Shelby Bottoms Greenway can make for a nice, reflective walk to ponder the future. The park's five miles of paved trails also offers options for those seeking to run from their mistakes. Either way, it'll be good to get some fresh air.
Pro-Tip for Vegans and Vegetarians:
Nestled in the Buchanan Arts District just north of the city is The Southern V. This locally owned and operated eatery offers 100 percent plant-based, vegan southern cuisine. Their chick'n biscuit is beyond description—it tastes like the past is shaking hands with the future, and isn't that really what hangover recovery is all about?