Dallas-Ft. Worth Local Life
The Best Neighborhood Home Tours in Dallas
As you drive through Dallas' most beautiful neighborhoods, it's hard not to wonder what the houses look like on the inside. You may ask yourself: Are the architectural details on the outside also inside? How did the owners style or preserve a historic home? All these answers and more can be found in Dallas home tours. Many neighborhoods provide yearly or twice-yearly home tours, inviting the public into a selection of homes for an up-close view of the residential lifestyle of the neighborhood. Check out these top neighborhood home tours in Dallas where you just might find the neighborhood for you.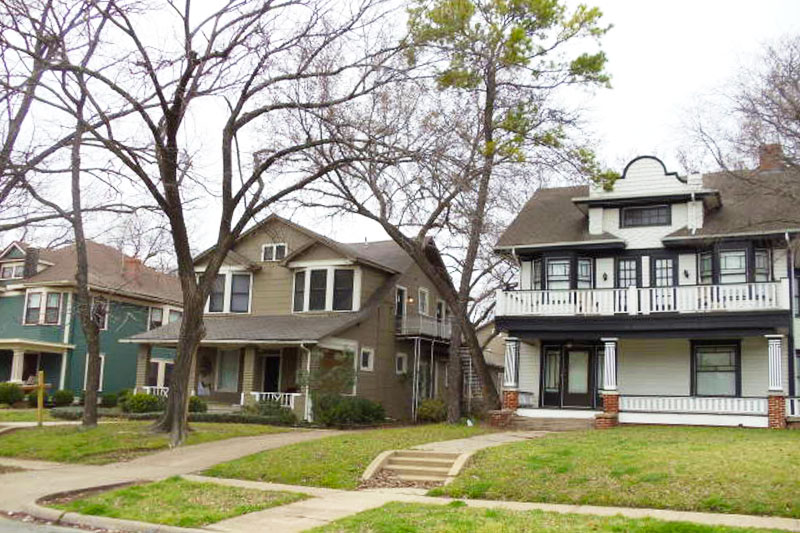 Munger Place is a historic district in East Dallas and the first deed-restricted neighborhood in Texas. There are over 250 households in the neighborhood, which consists of the largest collection of Prairie-style homes in the U.S. There's a spring and a fall home tour of Munger Place that's usually set up as a wine walk, with each home offering wine and hors d'oeuvres from local East Dallas businesses like Jimmy's Food Store. Five preserved and restored residences from the early 1900s are open to the public. This home tour does cost a fee, but the proceeds benefit the Munger Historic District Association, local schools, and children's organizations.
The White Rock Home Tours have been an annual Springtime event since 2006. This home tour singles out mid-century modern homes built in the 1950s near White Rock Lake. The mid-century modern homes have characteristics like an abundant use of glass, open spaces, and low horizontal flat roofs. Tickets for the tour allow the public to explore about seven homes, most of which are spread out around the White Rock Lake area but are not always exclusive to the White Rock neighborhood. For instance, this last year, visitors had to drive between Lakewood, Little Forest Hills, Highland Meadows, and into Garland's Dal Castle Estates. Upon arrival at the homes, guests are guided by a docent who answers questions about the residence from the interior decor to the architectural elements.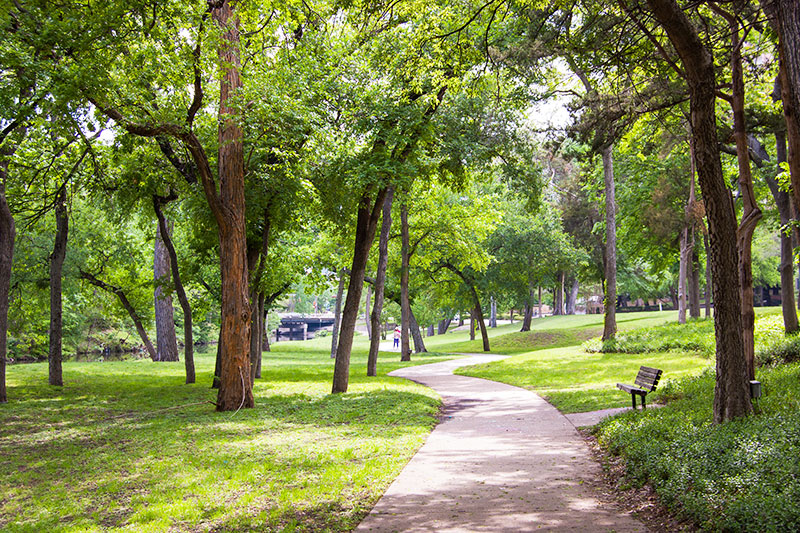 Large magnificent homes that come with a large price tag accurately describe the homes of Turtle Creek Park. This small neighborhood is set along Turtle Creek, a restored creek with lovely water elements, green parks, and pathways—features that add to the value of the homes. The Turtle Creek Tour of Homes is always a distinguished yearly event that showcases a range of homes from a variety of periods and styles. In the past, the tour has included homes with Norman architecture, modern condos, and the home of the former Director of the Dallas Museum of Art who has an exquisite personal art collection.
The Lakewood Home Festival has been occurring every fall for the last 42 years, and it gets bigger and better every year. Lakewood homes are either traditional or contemporary in style and built between 1917 and 2019. The Lakewood Home Festival allows ticket buyers to explore seven homes with volunteers as guides to answer any questions you may have. In addition to the home tour, they host an auction party, with all the proceeds from tickets and auctioned items going toward the Lakewood public schools.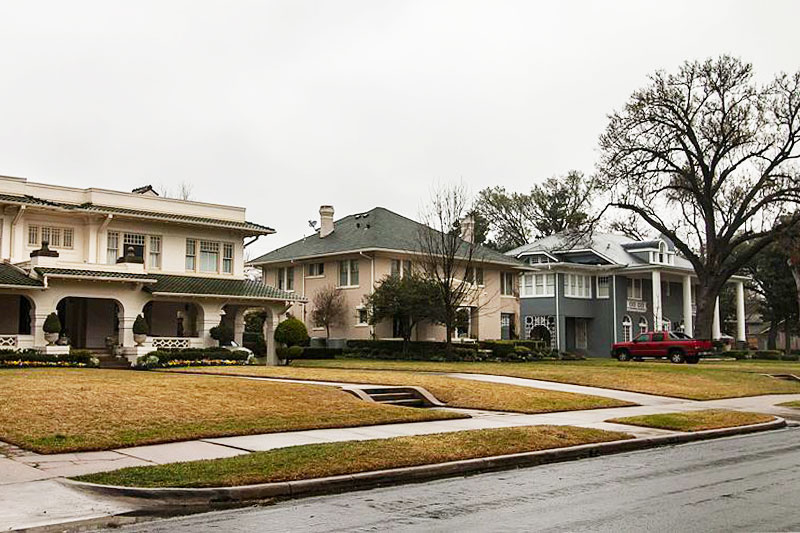 Swiss Avenue became Dallas' first historic district in 1973, and it's home to stately mansions along a 2.5-mile avenue accented by large trees. The homes represent diverse styles like Spanish Revival, Georgian, Craftsman, Neoclassical, and Tudor. The Swiss Avenue Home Tour is held every Mother's Day weekend and allows the public to explore eight of Swiss Avenue's early-20th century homes. As guests make their way between the homes, they can hop on air-conditioned mini coaches and hear interesting facts about the residences and the historic district by neighborhood guides. In addition to the home tour, there's a Mother's Day brunch, food trucks, art fair, children's play area, and live entertainment, making this one of Dallas' largest home tour events.
Park Cities is an upscale residential community with traditional and modern homes near Southern Methodist University. Their springtime home tour showcases the neighborhood's historic homes, of which change yearly. In the past, displayed homes have included English architecture, a 1930s Georgian home, and a 1939 English Tudor cottage. In addition to the self-guided home tour, the Park Cities Historic and Preservation Society hosts a luncheon with a speaker during the event that usually focuses on the historic preservation of neighborhoods like Park Cities.