The Best Philadelphia Neighborhoods for Nature Lovers
The Best Philadelphia Neighborhoods for Nature Lovers
It's not hard to find greenery in Philadelphia. When William Penn founded the City of Brotherly Love in 1682, he planned out a "green country towne" with five public squares—four of which still exist today.
That green country town has expanded to become the sixth largest U.S. city with more than 10,000 acres of parkland. Philly is also sandwiched by two rivers: The Schuylkill and the Delaware. All that to say: Whether it's by foot, bike, or boat, there is no shortage of outdoor recreation here.
That said, some neighborhoods offer easier access to nature than others. Here are six of the best neighborhoods in Philadelphia for exploring the outdoors.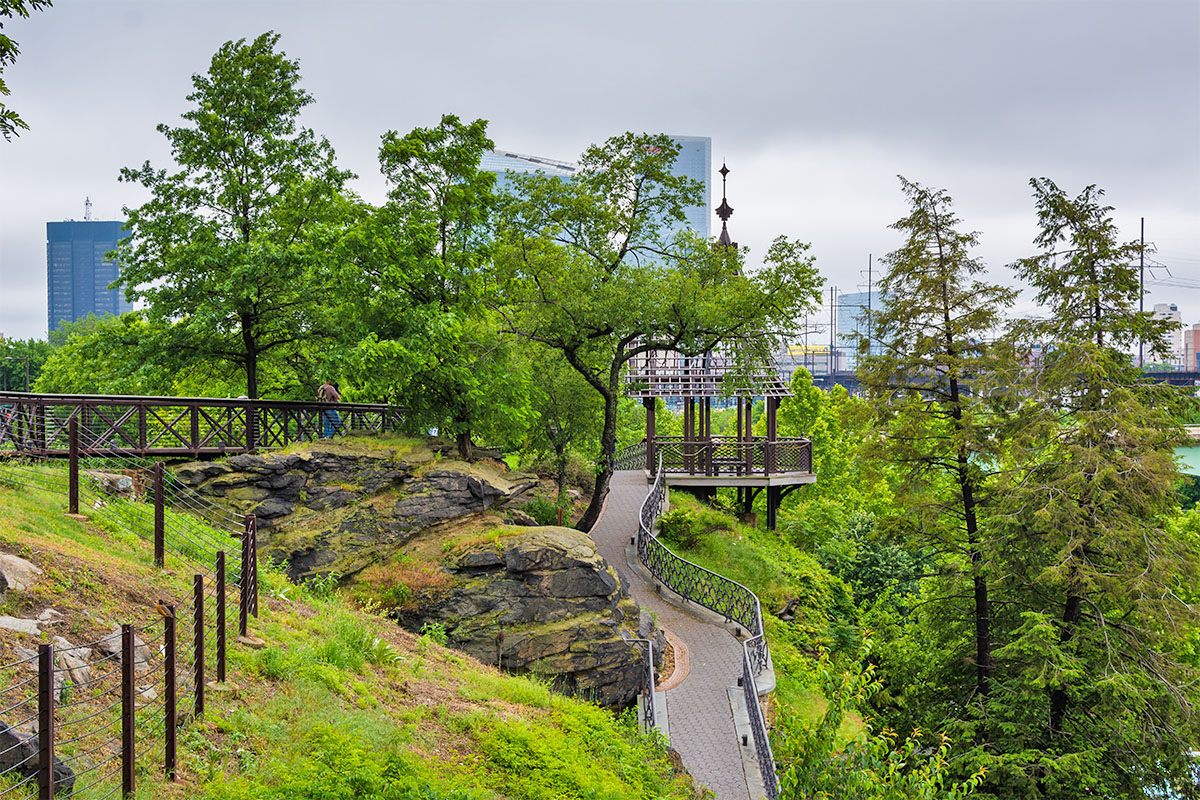 This leafy neighborhood in Center City is literally named after a hill, so it's no surprise that it's a great neighborhood for nature-lovers. William Penn, the city's founder, is said to have exclaimed "What a Faire Mount!" when he stood on the plateau overlooking the Schuylkill—now it's home to the Philadelphia Museum of Art.
Fairmount attracts plenty of young professionals due to its collection of many museums, restaurants, and, of course, beautiful greenspace. Not only are its streets lined with mature, tall trees, but it's a stone's throw away from the 650-acre East Fairmount Park. Also within walking distance: Boathouse Row on the Schuylkill River, one of the most iconic spots in Philadelphia featuring world-class rowing clubs.
Here, living in such proximity to the park comes at a cost. According to neighborhoods.com, the median sale price of homes in Fairmount is $425,000, but it's not uncommon to see listings in the $1 million range, too.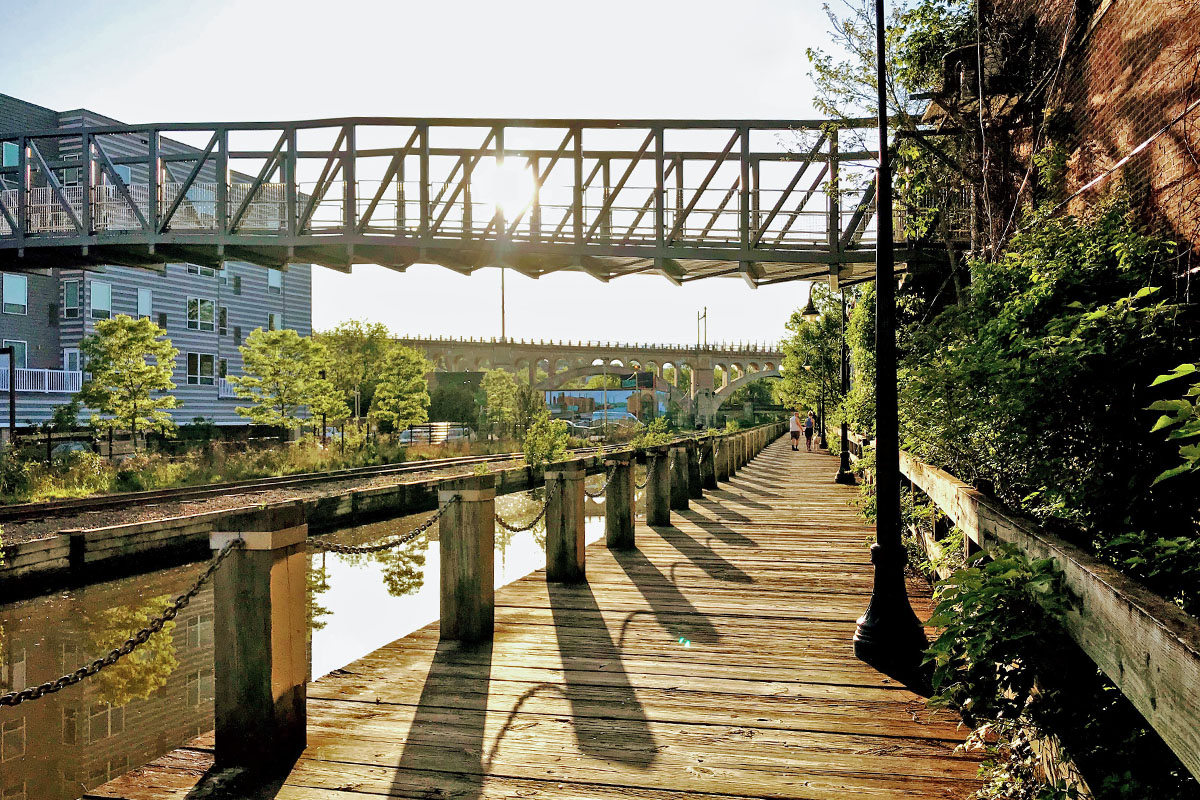 While these two neighborhoods sit within city limits, you'd be forgiven if you thought they were in the 'burbs. Featuring quad-burning hills and sandwiched by a river on one side and a 2,000-acre park on the other, Roxborough-Manayunk feels like a world away from the flat, concrete jungle of Center City.
Cyclists and runners make their way up and down the Manayunk Towpath, which hugs the Schuylkill River and eventually connects all the way to Valley Forge National Park. Kayakers can dock their boats and walk up to the nearest restaurant on Main Street. Meanwhile, the Wissahickon Valley Park is basically in residents' backyards, offering trails, creeks, and meadows to explore by foot, mountain bike, or horse.
The surprising perk is that despite their proximity to parks, living here doesn't necessarily come at a premium. Home prices in Roxborough-Manayunk are pretty modest, hovering in the $200,000 to $300,000 range. All the more reason to save some of that extra cash for a new bike.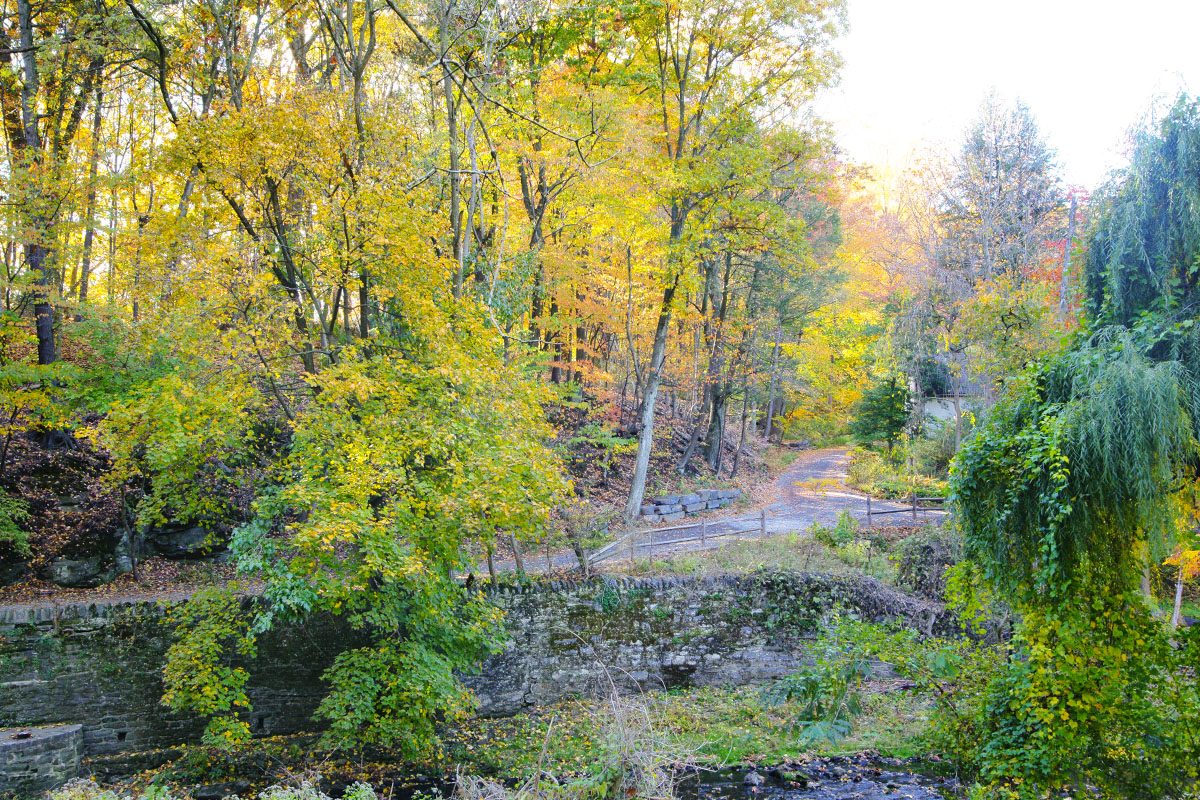 Folks flock to Chestnut Hill to be charmed by its old-world stone homes, mom-and-pop shops, and its horticulture. Affectionately called "Philadelphia's Garden District," this neighborhood is a great place to call home, especially for those gifted with green thumbs.
Chestnut Hill residents have easy access to parks, big and small, from the idyllic Pastorious Park to the upper half of Wissahickon Valley Park. It's also home to the Morris Arboretum, offering 167 acres of gorgeous landscaped gardens filled with thousands of trees, flora, and other plants.
One of the most affluent neighborhoods in Philadelphia, Chestnut Hill is also one of the priciest. The median home price hovers around the half-million price mark, but that often means a lot more square footage and, if you're lucky, a front and backyard—a rarity in the city.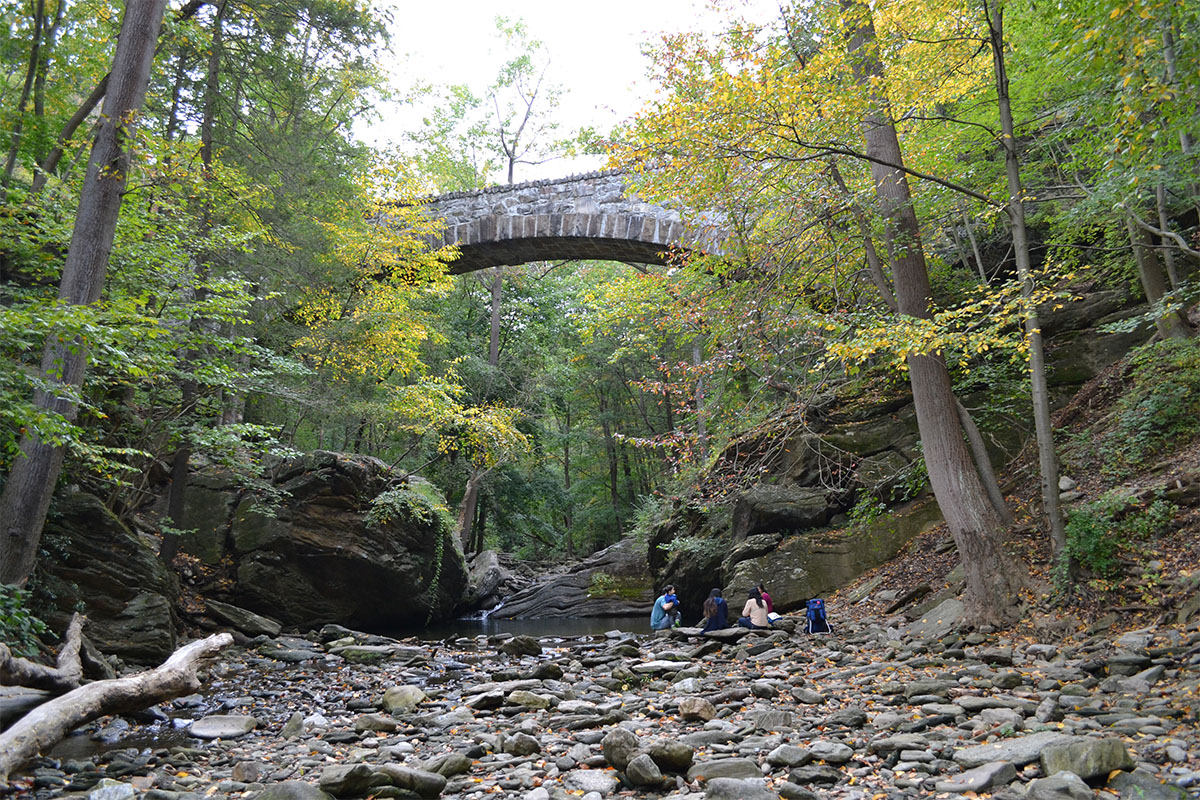 Like Chestnut Hill, Mt. Airy is another picture-perfect neighborhood for nature lovers, but at a more affordable price point. Located just below Chestnut Hill, Mt. Airy (made up of West and East Mt. Airy) is a neighborhood filled with charming homes of various architectural styles that are within easy access of the Wissahickon Valley Park. In fact, Mt. Airy residents have access to more than a dozen trailheads that lead directly into park.
In years past this neighborhood may have been stereotyped as sleepy, but it's currently undergoing a reawakening, attracting residents who are looking to live in a welcoming and diverse community. West Mt. Airy homes, which are closer to the Wissahickon, average in the $300s, while you're likely to find lower prices in East Mt. Airy.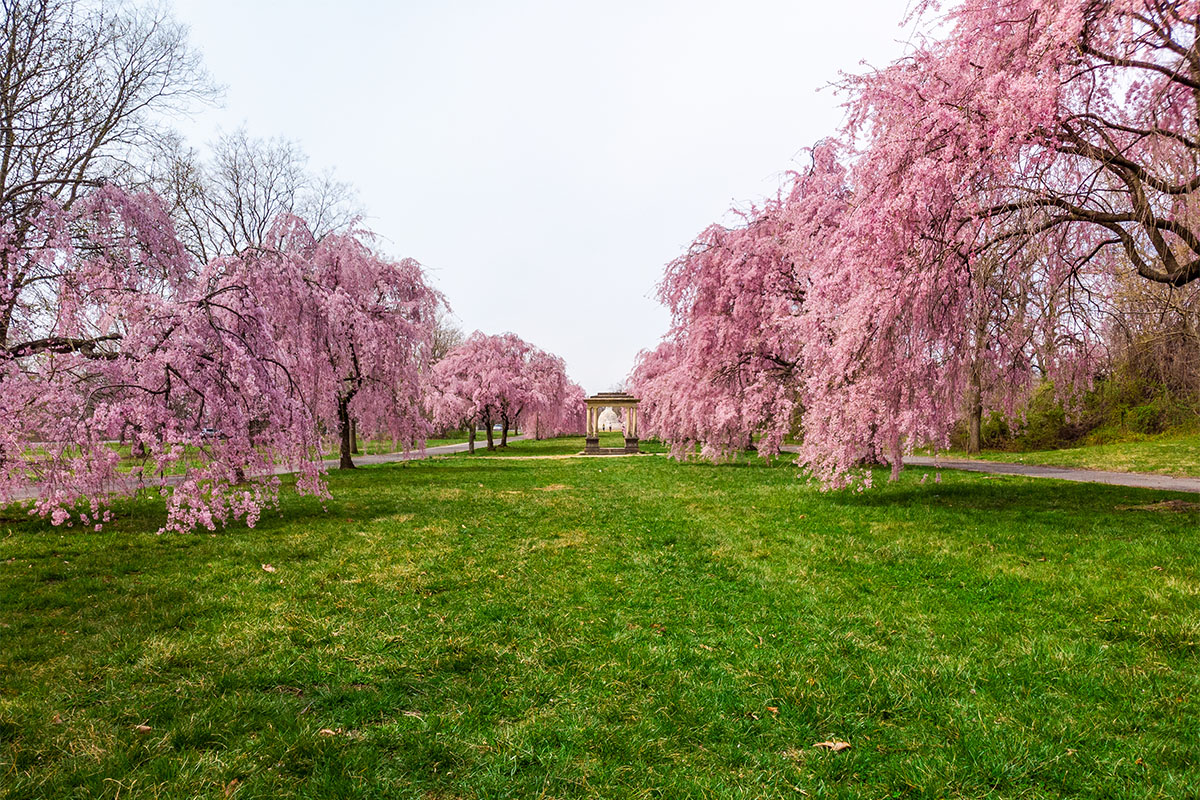 On the west side of the Schuylkill River sits West Philly, a collection of smaller, leafy neighborhoods—many of which are named after types of trees, such as Spruce Hill or Cedar Park.
Beloved for its grand Victorian twins on tree-lined streets, West Philly is home to two large parks: the 851-acre Cobbs Creek Park and the 1,400-acre West Fairmount Park. Both offer wide swaths of forests and fields for even the most intrepid outdoor adventurers.
And then there are West Philly's smaller neighborhood parks that allow neighbors to picnic under a big, old tree or peruse the weekly farmers market, just steps from their front porch.
It's still possible to find deals in some West Philly neighborhoods, but in general, home prices are on the rise in this part of the city, attracting medical and education professionals thanks to the area's hub of universities and hospitals.