The Best Public Places to Poop in Downtown San Diego
The Best Public Places to Poop in Downtown San Diego
When you're spending a lot of time in a major city, whether it's where you work or where you're visiting, there are certain things you just need to know. Where to eat, where to drink, where to people-watch, and perhaps most importantly, where you can find a bathroom quickly.
The number one rule when traversing Downtown San Diego is knowing where you can go to do a number two. Sometimes, you just don't have time to flush away, standing in line to buy a $5 bottled water just to get a bathroom code. Restaurants and grocery stores might get pissy with you if just barge in looking for a place to go. So it's incumbent that you're aware of the free and public potty spots within walking range.
If you find yourself in San Diego, there's actually quite a few easy options available to you. Neighborhoods.com has mapped them out from Downtown to Gaslamp to Little Italy and everywhere in between, along with whatever instructions or heads-up you might need to make your bathroom break as easy as possible.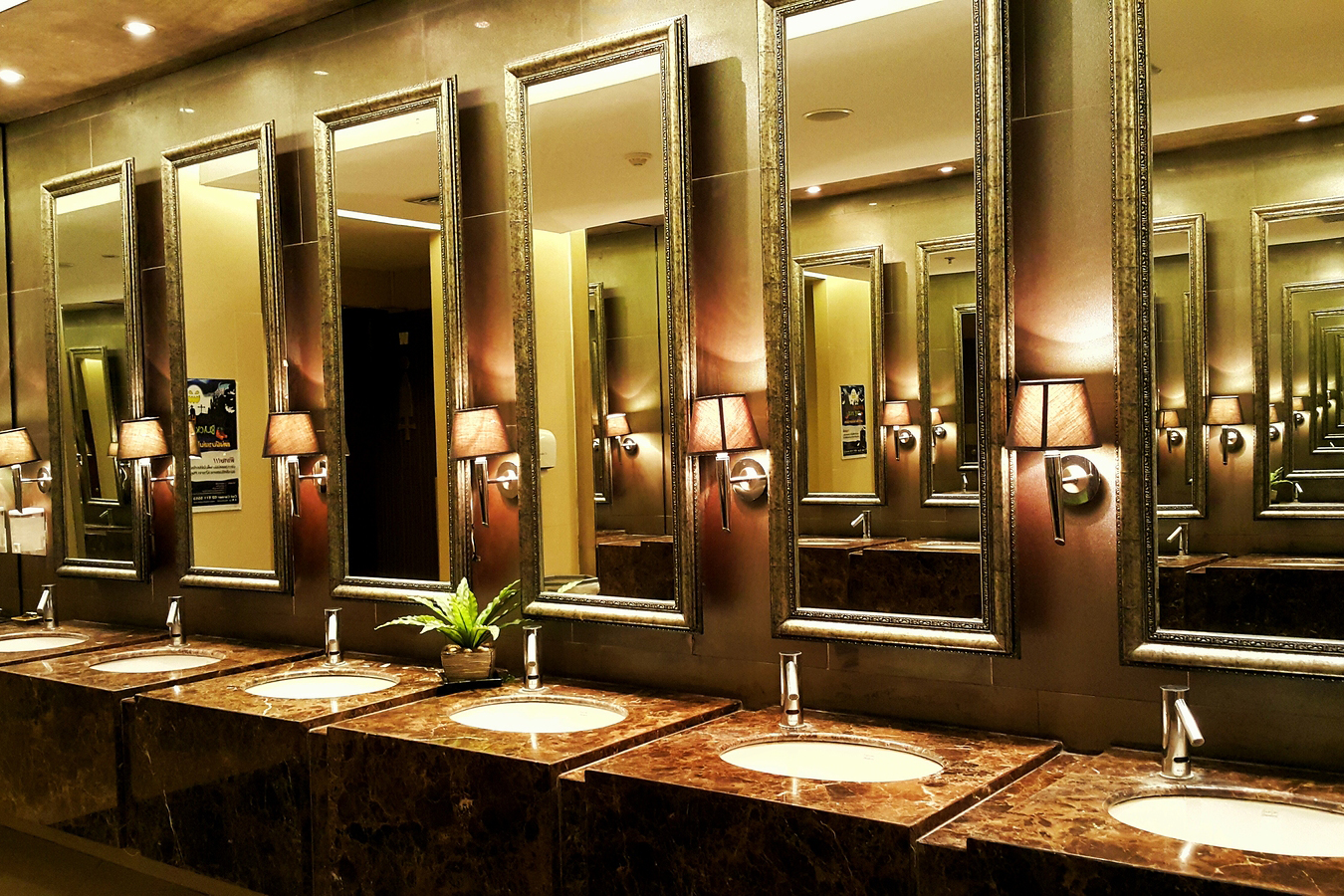 One America Plaza (600 W. Broadway)
Doors are open here from 7 a.m. to 7 p.m., seven days a week. There's also a Starbucks in the building if you're not in a rush and/or also want to get a cookie.
Civic Complex (202 C St.)
Home of many government offices and departments, including the Golden Hall and Board of Commissions. This one's a great option to keep handy because it's open 24 hours a day, seven days a week.
Lyceum Theater (79 Horton Plaza)
This theater complex is the home to the San Diego Rep and it's also a good spot to duck into so long as it's a weekday between 9 a.m. and 5 p.m.
The Legend (325 Seventh Ave.)
This condo tower right next door to Petco Park. It's a bit trickier as hours vary and are dependant on when the Padres are in town. Good rule of thumb is that if the surrounding park is open, so are the bathrooms.
Tin Fish Gaslamp (170 Sixth Ave.)
Another restroom that's available 24/7. There are no bathrooms inside the restaurant; they're actually located behind it and run by the city.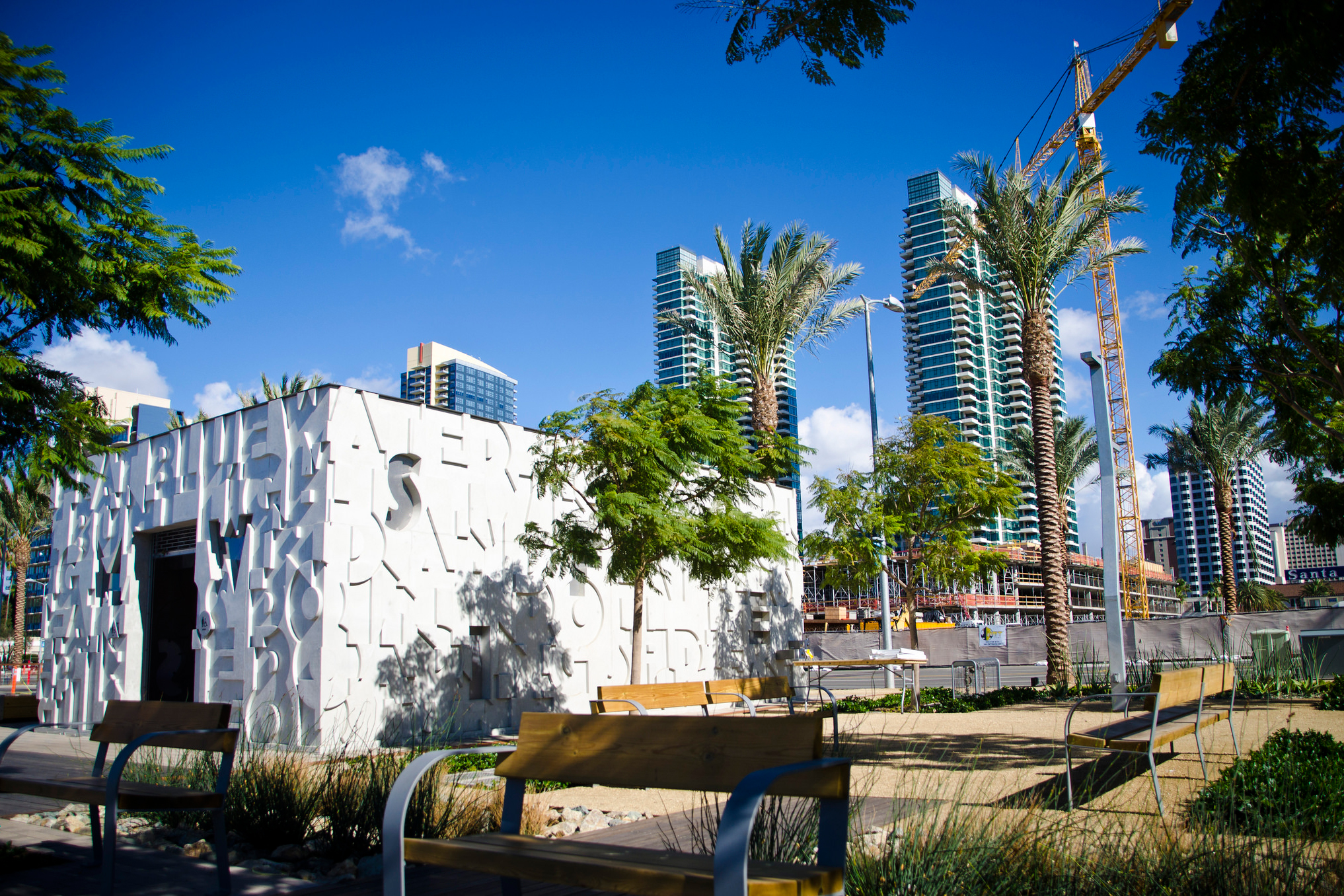 North Embarcadero Promenade (2200 Pacific Highway)
Across the highway from Solar Turbines office you'll find a 24/7 bathroom managed by the Port of San Diego.
Tuna Harbor Park (Tuna Lane and G Street)
If you find yourself visiting one of the memorials at Tuna Harbor Park and feel the need to make a pitstop, you'll find a 24/7 bathroom right here.
Ruocco Park (600-698 N. Harbor Drive)
You'll find public bathrooms inside this park close to Seaport Village and just around the corner from the harbor. They've been described as "relatively" clean which is sometimes the best you can hope for.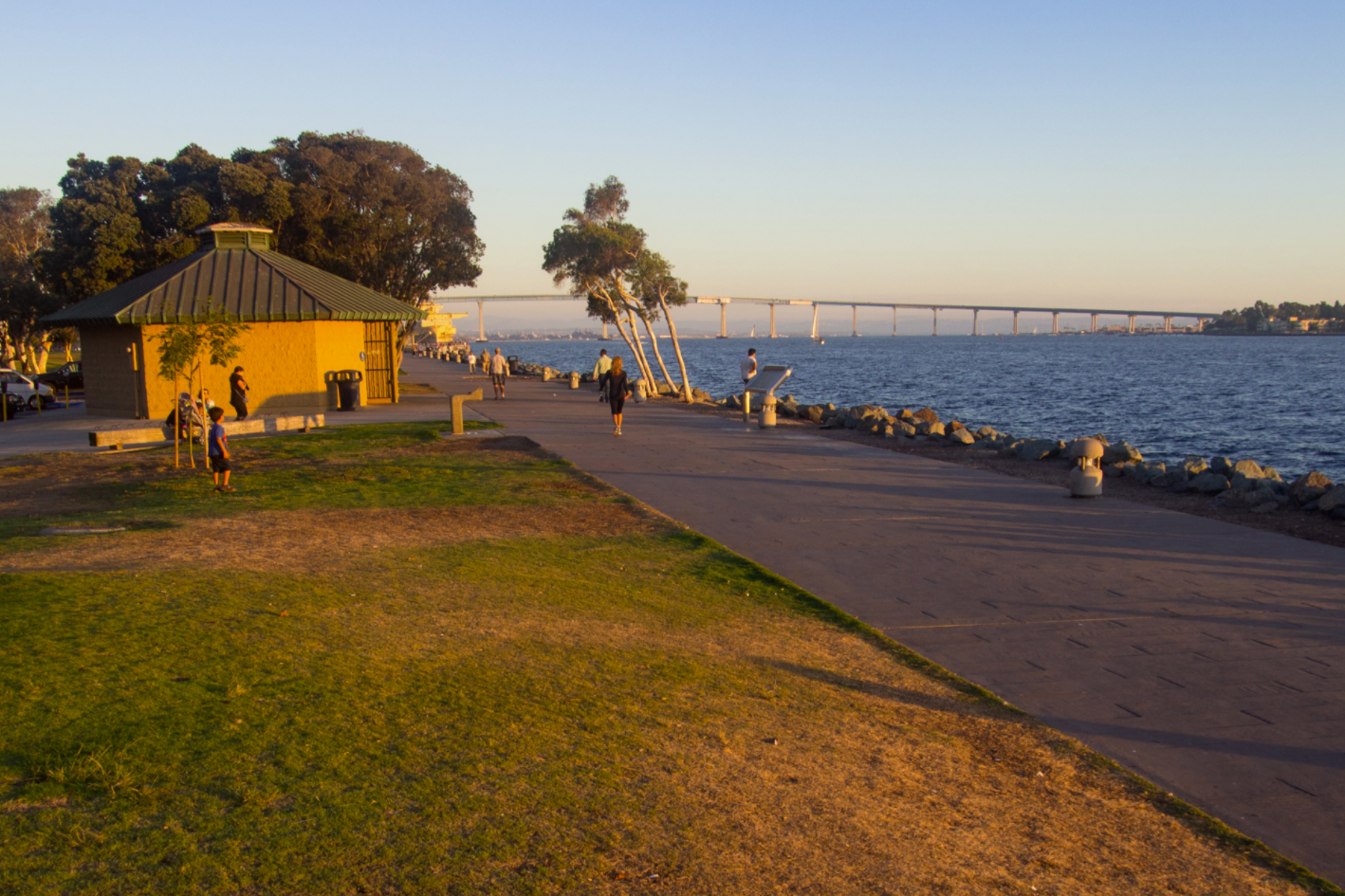 Embarcadero Marina Park North (400 Kettner Blvd.)
A good spot since it's also a hop-on, hop-off location for the trolley. This bathroom is also 24/7.
Embarcadero Marina Park South (200 Marina Park Way)
On the other side of the park by Joe's Crab Shack you'll find the other 24/7 bathroom available. It's nice to have options.
The Hilton (One Park Blvd.)
You might think this one is a no-no but the bathroom, which is attached to the public parking garage, is actually managed by the Port of San Diego. You're good to go 24/7.
Portland Loo (Park Boulevard and Market Street)
This controversial flush toilet kiosk is one of two originally placed in the city. The other one was yanked but this one remains for now. You can use it anytime (assuming someone isn't inside, obviously).
Horton Plaza Park (900 4th Ave.)
Public restrooms here are located close to the South Pavilion in the lower portion of the Amphitheater across from the interactive water feature.