The Best Ways to See Bats Fly at Austin's Congress Avenue Bridge
The Best Ways to See Bats Fly at Austin's Congress Avenue Bridge
One of Austin's most striking instances of natural beauty can be found beneath the Congress Avenue Bridge during the summer season.
The warm weather attracts a huge colony of bats, who venture this way from Mexico and take refuge in the crevices of the bridge, spending the spring and early summer reproducing. By August, the colony numbers over 1.5 million bats, who emerge on a nightly basis at sunset in a cloud-like black swarm. It's a show-stopping sight, and spectators travel from all over the country to witness the flight of the bats.
Why Congress Avenue Bridge?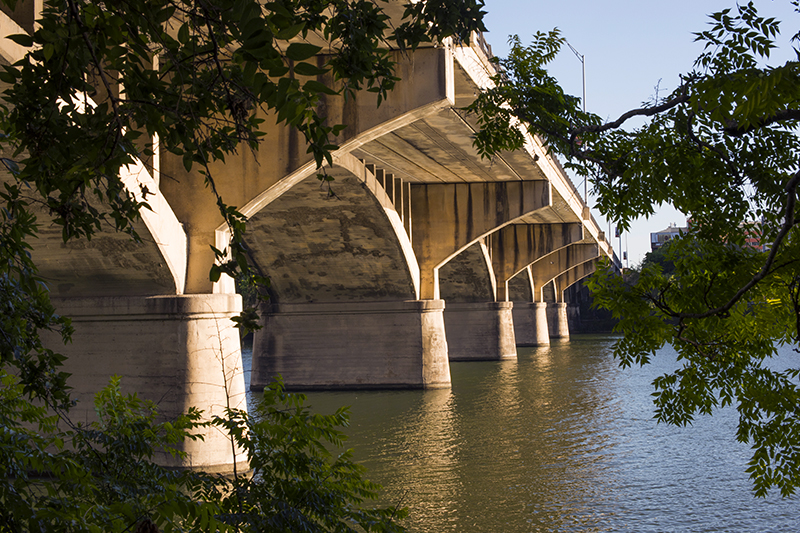 The bats flock to the Congress Avenue Bridge due to its hospitable infrastructure. After a redesign in 1980, the newly widened bridge developed small crevices on the underside, which are the perfect size for roosting bats. The Mexican free-tailed bat colony heads to Austin and takes advantage of abundant feeding opportunities, devouring insects and, in the process, providing an invaluable service to local property owners.
When's the Best Time to See Them?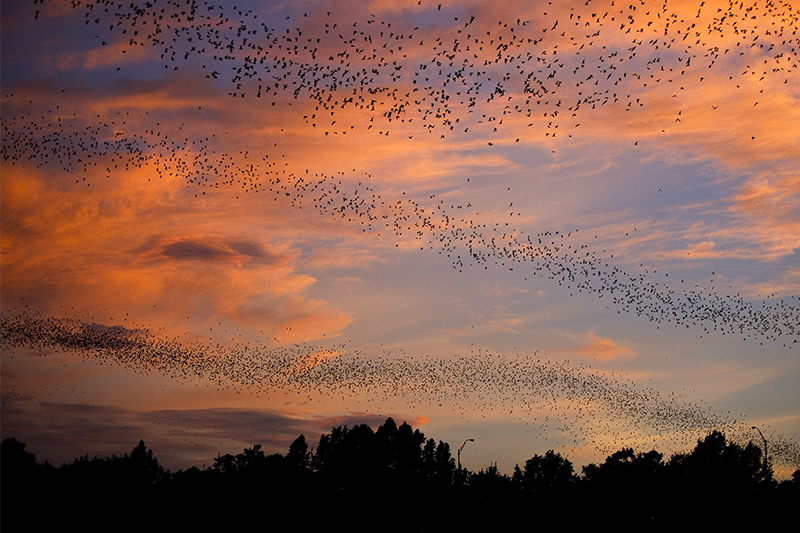 The bat colony can be spotted beginning in March, but as the bats give birth throughout the spring, the best time to witness the cloud is late summer. By August, the colony will more than double in size, creating an impressive sunset sight for onlookers. During this month, sundown occurs at around 8:05 p.m. and this is the ideal time to be in position for a bat cloud.
Where's the Best Place to Watch?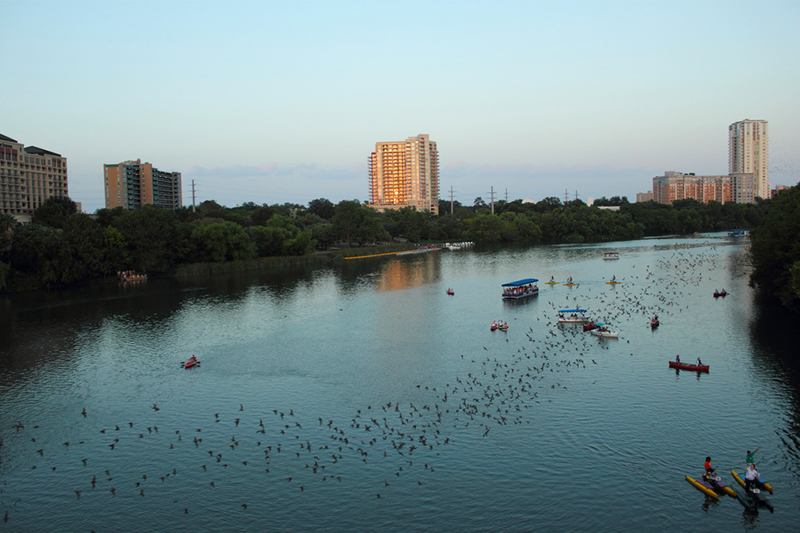 On the east side of Congress Avenue Bridge, you'll find a walking path that makes for a prime vantage point. However, for the ideal view, you'll want a spot right on the water. Luckily, Lone Star Riverboats offers sunset cruises from March through October, which includes a direct glimpse of the colony in-flight, plus commentary from the ship captain on the bat migration. The boat tour lasts for an hour and kicks off with the initial swarming at sunset.
What About Bat Fest?
These Mexican free-tailed bats have become unofficial Austin mascots, embraced by the city for their beauty and their pest-devouring services. The city even hosts a Bat Fest to celebrate this unique happening. The annual event includes craft vendors, food stalls, and a bat costume contest, in addition to a festival-wide viewing of the flight.