Chicago Local Life
The Chicago Neighborhood Guide to Holiday Cheer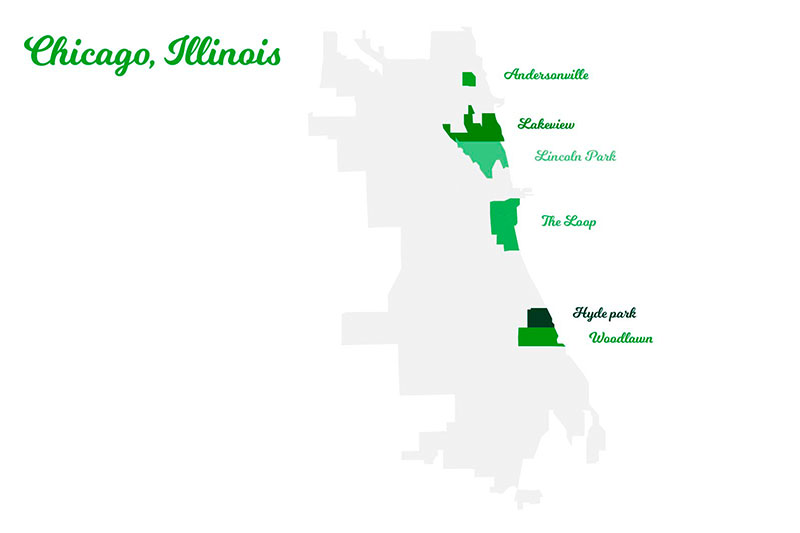 Even the Grinches among us have a hard time not getting swept up in the holiday cheer of Chicago. The windows of Macy's on State Street are alive with their spectacular annual decorations. Hot cider and spiced wine are in season. And early snowfall seems more magical now than it will in March.
Whether you're looking to for shop for gifts or find the best decorations in town, Chicago's neighborhoods definitely deliver. Tour these six communities to get in the holiday spirit.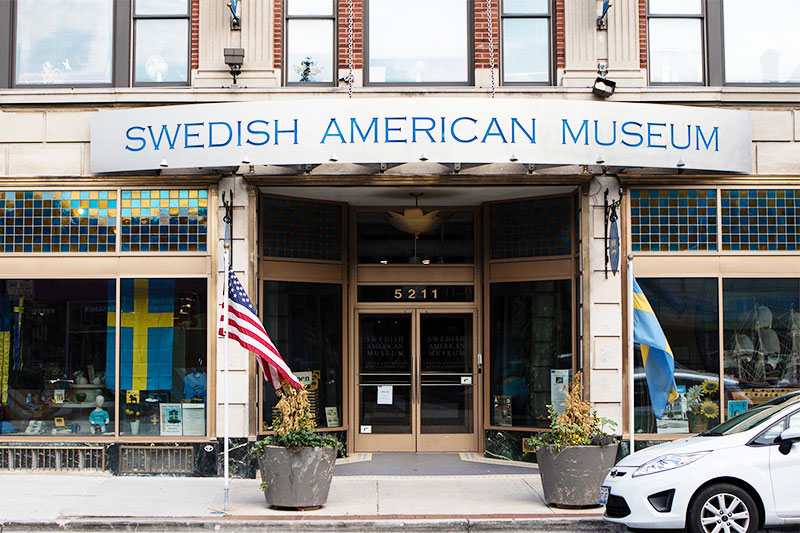 Andersonville has a reputation as a small business haven. If you're looking to skip the touristy crowds of the Magnificent Mile, this North Side neighborhood has plenty of spots to help you surprise everyone on your shopping list. Many of the neighborhood's stores even participate in late nights for the holiday season, keeping their doors open for longer and offering shoppers holiday deals and treats.
Aside from being a shopping destination, Andersonville has proud Swedish roots that it still celebrates today. In early December the Swedish American Museum hosts the St. Lucia Festival of Lights, a brightly lit procession down Clark Street.
But if you miss the procession, all season long you can get a warming mug of glogg, Swedish mulled wine, at Simon's. It's one of neighborhood's best, and booziest, holiday traditions.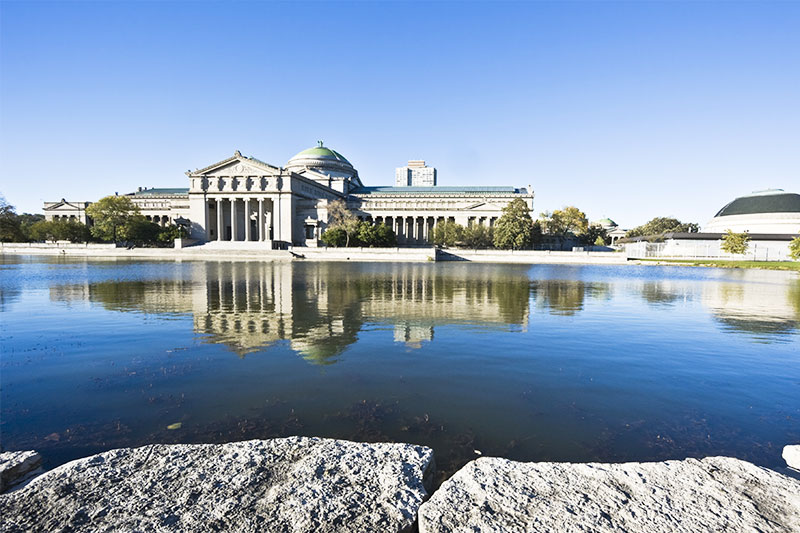 On the South Side, Hyde Park is home to the University of Chicago and the sprawling beauty of Jackson Park. The neighborhood also houses one of the city's cultural gems: the Museum of Science and Industry.
Chicagoans looking for holiday joy will be drawn to the museum's Christmas Around the World and Holidays of Light displays. Step inside the hallowed halls to see a four-story christmas tree that sheds light on displays spanning cultural traditions across the globe.
A walk from the museum to Promontory Point offers a view of wintery Chicago worth a little chilly air.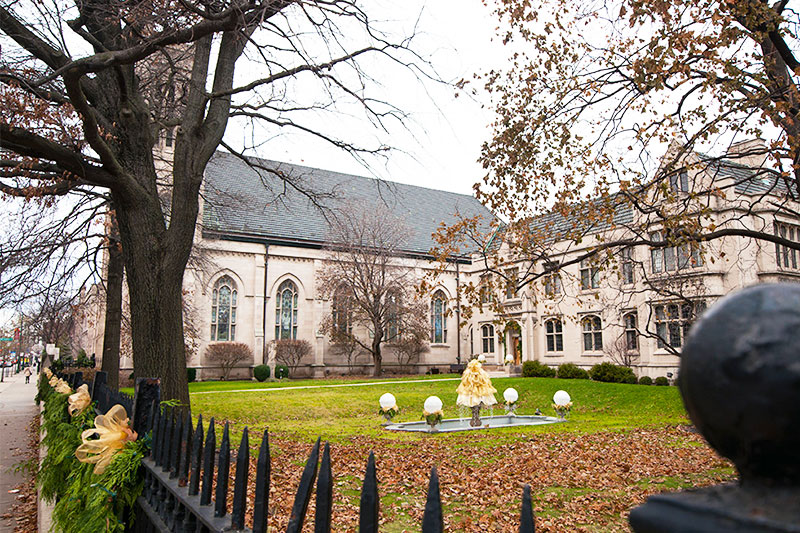 Lakeview is a large neighborhood that embraces holiday cheer. Shoppers are drawn to Lincoln Avenue and Southport Avenue for a broad range of shops with enticing displays.
For a little Hanukkah spirit, the neighborhood's Stawdog Theatre Company is putting on a production of "Hershel and the Hanukkah Goblins" on the weekends through Jan. 5. The stage adaptation puts a musical twist on the beloved children's book.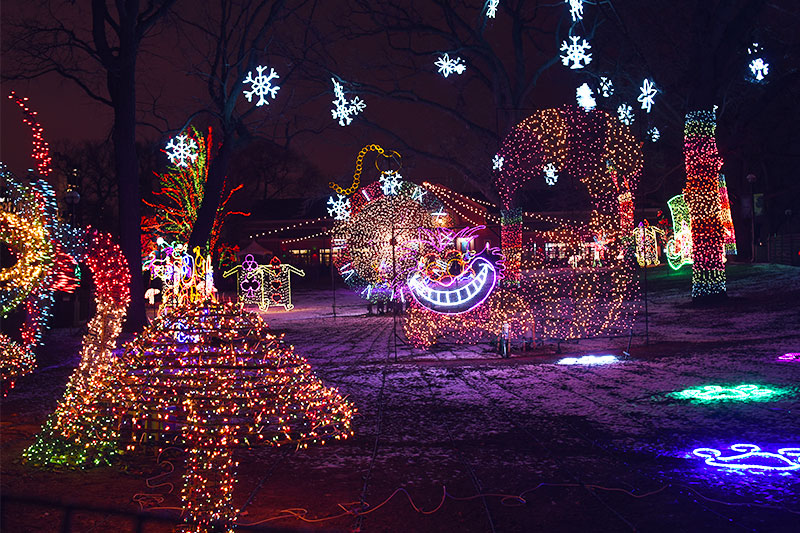 Lincoln Park residents enjoy a host of amenities all year round—access to the lake, a conservatory, the DePaul campus, and, of course, the zoo. During the holiday months, the neighborhood takes on extra glow with annual events hosted by the zoo.
Lincoln Park Zoo shines brightly each night thanks to ZooLights, which will run through early January. More than two million lights dazzle visitors as they learn about the animals that call Lincoln Park home. The zoo also welcomes people to celebrate the New Year at its Zoo Year's Eve event. Until 1 a.m., people can wander through the animal houses, listen to live music, and sip on Champagne.
If a show is more to your holiday tastes, Victory Gardens Theater is putting on a production of "Fantastic Mr. Fox" through Jan. 12.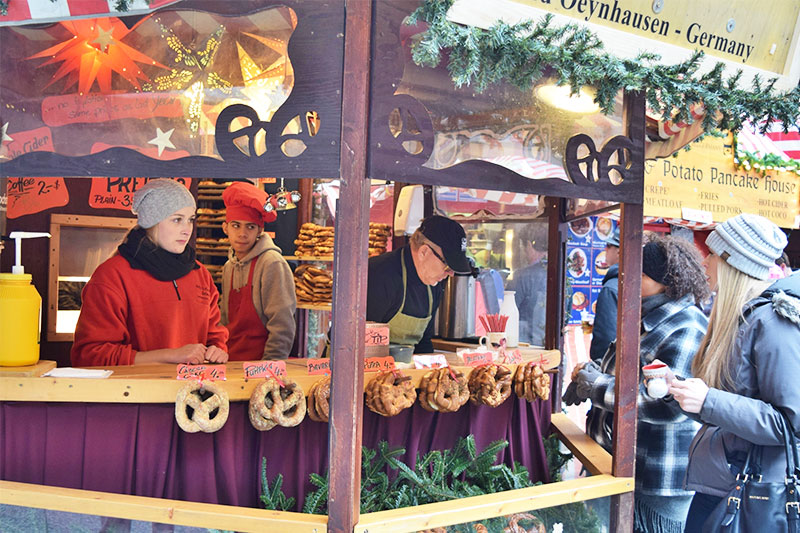 As Chicago's downtown heart, the Loop does a lot for the holidays. Perhaps one of the season's most revered holiday traditions, Christkindlmarket sets up shop at Daley Plaza. City residents and out-of-towners flock to the market to peruse its festive stalls for ornaments, gifts, and, of course, the traditional Christkindlmarket mug.
The Loop's Millennium Park is also a major holiday destination with ice skating, an enormous decorated tree, and caroling at Cloud Gate (affectionately known as "The Bean").
Also, if all you want for Christmas is Hamilton tickets, the CIBC Theatre is running the hit show.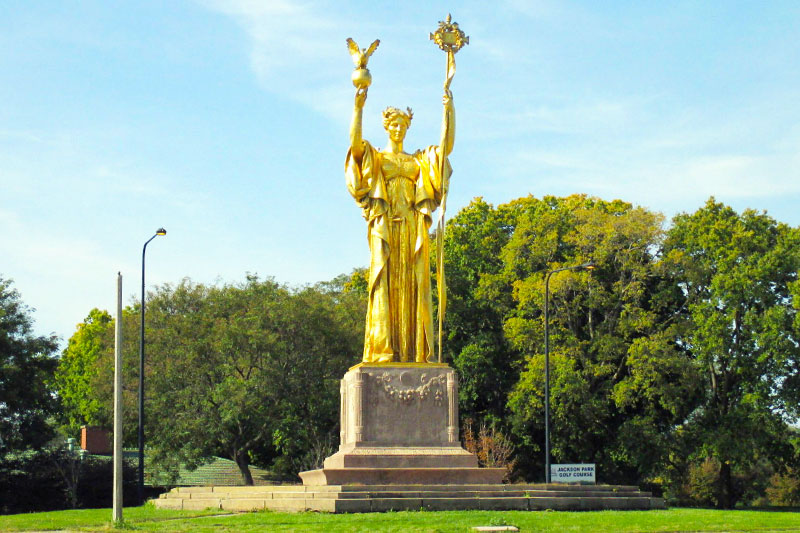 Woodlawn just south of Hyde Park, has gotten a lot of buzz as the planned site of Barack Obama's presidential center and a new Tiger Woods golf course. While the new developments are still on the horizon, the neighborhood is an ideal spot for holiday shopping.
Africa International House at Harris Park hosts a Pre-Kwanzaa Marketplace on Dec. 14 and Dec. 15. Visitors can buy gifts or learn how to make Kwanzaa gifts. Admission to the event is free, and it will also include plenty to eat and activities for.