The Creepiest Neighborhood Ghost Stories in the D.C. Area
The Creepiest Neighborhood Ghost Stories in the D.C. Area
I love a good scary story, whether it's watching "American Horror Story"or reading a creepy book, and the D.C. area is a hotspot for spooky stories, often with a historic twist. Here are three neighborhoods in the D.C. area with hair-raising tales perfect for Halloween season.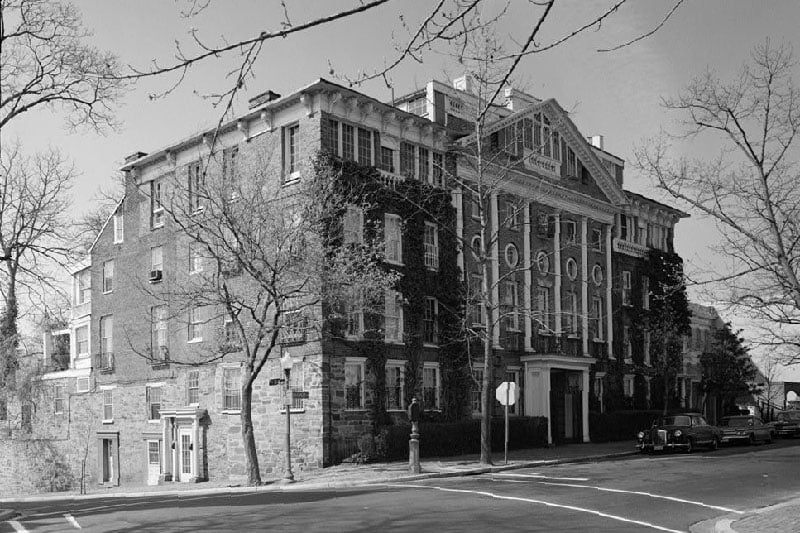 Georgetown is one of the oldest neighborhoods in the D.C. area. Founded in 1751, the port of Georgetown predates Washington, D.C. by four decades—giving Georgetown a lot of time to develop eerie tales. Here are two creepy stories involving the neighborhood.
Oak Hill Cemetery Urban Legend
There's an urban legend involving the Oak Hill Cemetery. In 1872, as D.C. began to grow, human remains were moved to the cemetery in Georgetown. The remains of John Peter Van Ness, a New York politician and the 10th mayor of D.C., and his family, were moved to Oak Hill. The hearse carrying their remains was pulled by six white horses. As the horses were taking a break and eating, a passerby said that the horses didn't have any heads. To this day, people have off and on seen the six white headless horses heading to Oak Hill Cemetery.
Halcyon House
The Halcyon House, now a nonprofit, was once a mansion where Benjamin Stoddert, the first Secretary of the Navy, lived. The building dates all the way back to 1787, and the Washington Post ran a two-part Halloween series in 2017 about the property. U.S. Navy veteran Bill Stearman had an apartment at Halcyon House back in the late 1960s. The tenant before him was a Georgetown University professor who left hurriedly after a ghostly encounter.
Stearman had plenty of spine-tingling encounters himself. Once, while having a friend for dinner, they heard loud noises in his bedroom upstairs. When they entered his room, it was empty. He heard the same noises later that night. After that, the spirit seemed to just move things around. One time, Stearman found a loaf of bread on the second floor at the head of the staircase. Things moved about off and on after that.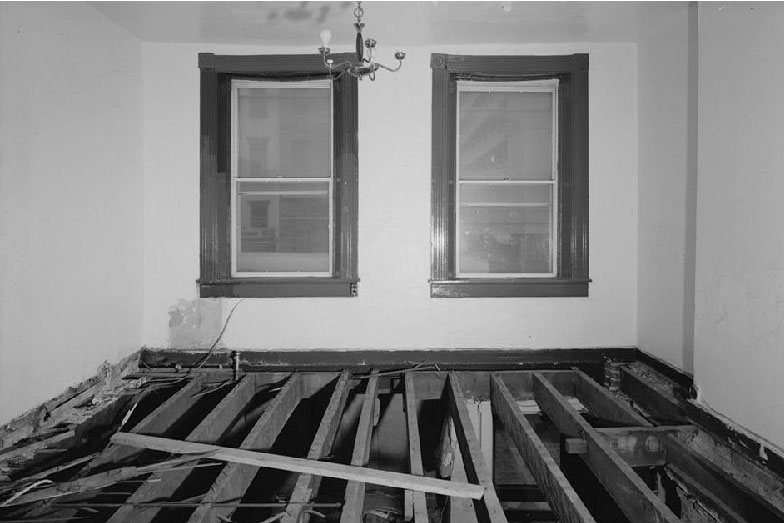 In the 1930s, Chinese immigrants moved into this neighborhood after having to move from D.C.'s original Chinatown, which is now the Federal Triangle area. Prior to the 1930s and being officially called Chinatown, there's one particular scary story involving a woman named Mary Surratt and a home on H St. NW.
Mary Surratt's Boarding House
What is now the Chinese/Japanese karaoke restaurant and lounge Wok and Roll was once the Surratt home. Mary Surratt's husband, John, bought their home on 604 H St. NW in 1853 and died less than 10 years later. Mary ended up converting the home to a boarding house to earn a living.
A doctor named Samuel Mudd introduced Mary's son, John Jr., to Lincoln assassin John Wilkes Booth. Booth visited the boarding house often, at times at Mary's request. Mary ended up being convicted as a conspirator in the Lincoln assassination and was the first woman to be executed by the Federal Government.
Mary's spirit is said to still wander 604 H St. NW. Many have heard unexplained mumbling, whispers, footsteps, and creaking floorboards.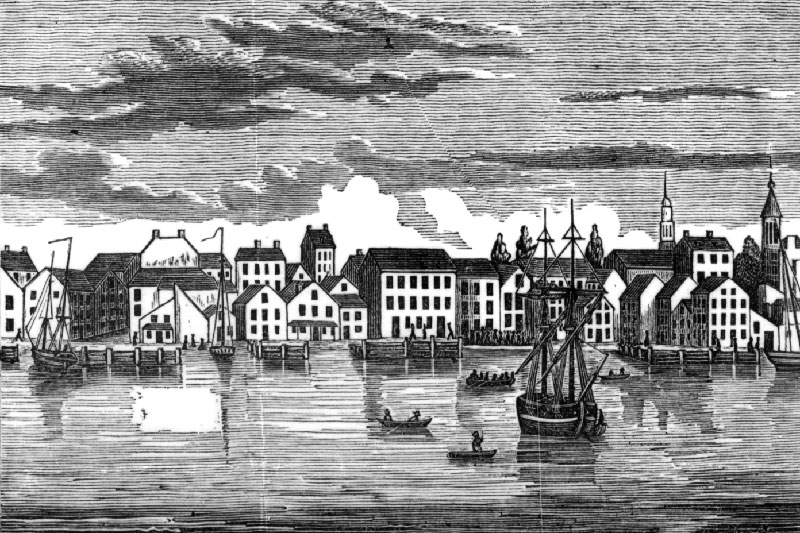 Alexandria's location along the Potomac made it an active hub for visitors. Its history started back in 1695 and over the following century, it became a major port city. Many have come and gone in Alexandria, leaving behind unnerving stories. Here are just two of the many spooky tales that locals have shared for years.
The Tale of Laura Schafer
Dolci Gelati, an ice cream shop located at 107 N. Fairfax St., is where Laura Schafer died in June of 1868. The night before the 26-year-old's wedding, she tried on her dress with its flowing train. While still wearing the dress, she put her grandmother to bed and walked back to her room. When she closed the door, her kerosene lamp fell, and the kerosene spilled on her dress.
Schafer tried to open her door but the sweltering D.C. summer humidity caused it to stick. When she got the door open, the rush of air caused her gown to go up in flames. Her brothers ran to help her but Schafer unfortunately burned to death. Her funeral was at 11 a.m. in the parlor of the home.
Today, some in the shop have reported hearing a woman crying at 11 a.m. and things moving on their own.
The Haunting on St. Asaph Street
In the early 1900s, a man named Clem fell deeply in love with a woman named Rose. It was an unrequited love, though, and Rose ended up involved with the town butcher. Clem went mad, vowing revenge on Rose. He went to her home where he first slit her throat and then his own. He thought he'd join Rose forever, but Rose only fainted from blood loss and shock; she survived, but Clem didn't.
Now, Clem is rumored to haunt the streets with a bloody razor looking to finally kill off Rose. Some are haunted by footsteps behind them on St. Asaph Street and others have noticed what appear to be splashes of blood on the sidewalk.