The Famous Freakshow on Venice Boardwalk Closes After 10 Years
The Famous Freakshow on Venice Boardwalk Closes After 10 Years
The Boardwalk at Venice Beach has lost a longtime tenant. The Venice Beach Freakshow, home to an eclectic bunch of artists and other curious folks, has attracted tourists and locals for years. It's been one of the popular attractions on the boardwalk since opening in 2006, and it was even the subject of an AMC reality series in 2013.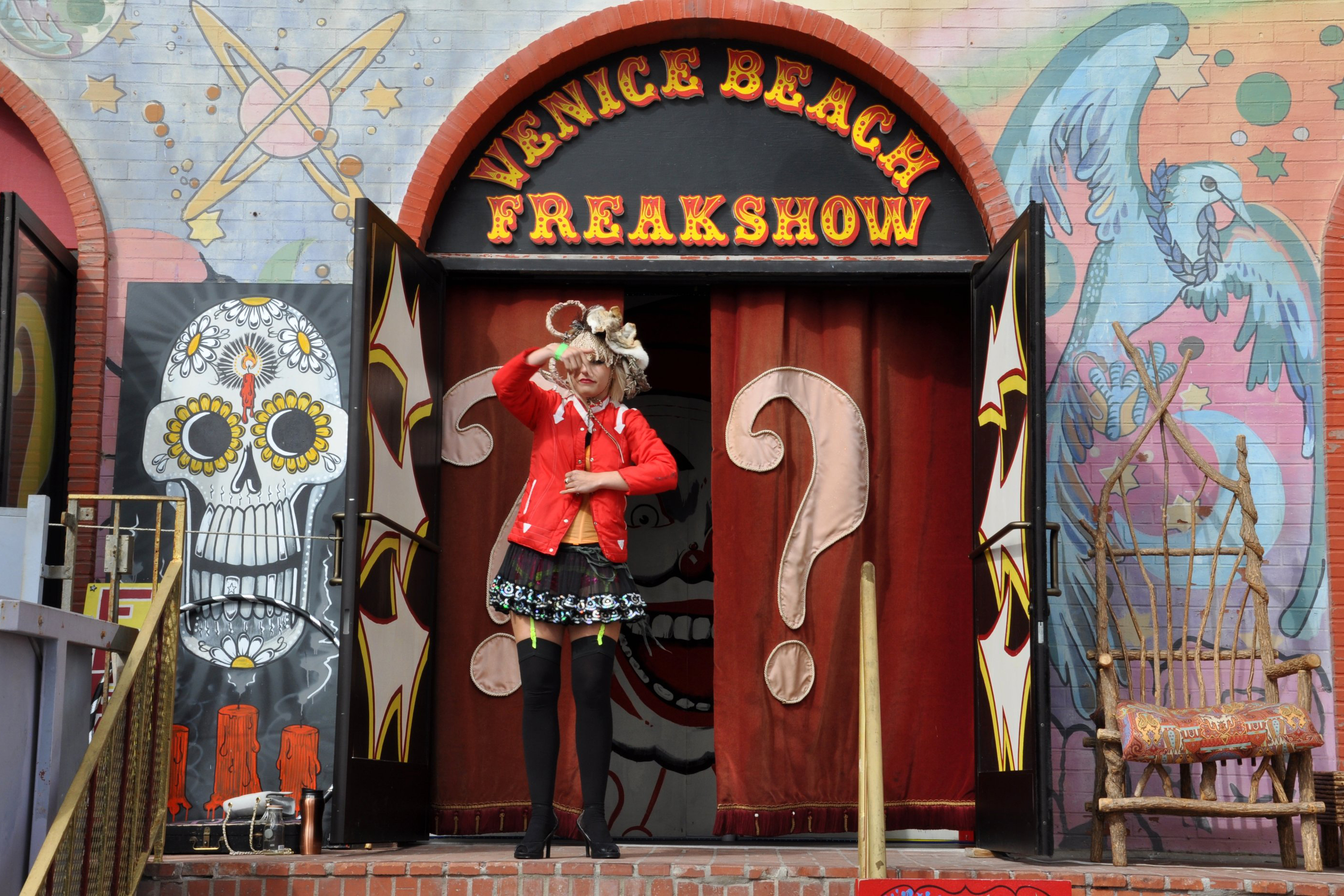 Unfortunately, the unconventional attraction has closed after being on the boardwalk for over a decade, per Curbed LA. According to the owner Todd Ray, the new building holders, Snapshot Partners LLC, have decided not to renew their five-year lease. However, the Freakshow isn't the only business being pushed out: Every business in the building is being evicted except for Snapchat. There is some speculation that Snapshot Partners was hired by Snapchat to acquire the leasehold interest in the building. Although Snapchat representatives say their company has no affiliation with the group, the Los Angeles Business Journal has reported that Snapchat has "a right of first refusal for the entire property should it become available."
The closing of this longtime tourist attraction on Venice Beach marks the beginning of a major demographic change in the area. It also reflects the sentiments that locals have been feeling about Snapchat's presence in the neighborhood. It seems the oddball region is changing — ushering in a new wave of corporate professionals and the wealthy.
Fortunately, this may not be the end for the show altogether. Ray anticipates finding a new location for the attraction. He also realizes that securing affordable business space in Venice is not an easy feat.