Houston Real Estate Development
The Marlowe Brings Luxury Living, More Housing Options to Downtown Houston
When it comes to living in the downtown area, the options for Houston residents have slowly been improving. And those options are about to grow even more when Downtown Houston welcomes a new addition. First announced in 2016, the Marlowe represents the future of residential living in the downtown area. Conceived almost three years ago, original investments into the property were made using a federal program that eases the barriers on foreign investments. The Marlowe was originally conceptualized in 2015 as a 20-story, 100-unit condominium tower situated right across the street from the popular House of Blues.
The condo tower broke ground in the summer of 2016. Designs for the building featured an interesting gray and white glass exterior meant to mirror a pinstripe suit. To go with this interesting concept, interiors have Hollywood-inspired floor plan names, such as the Brando and Redford.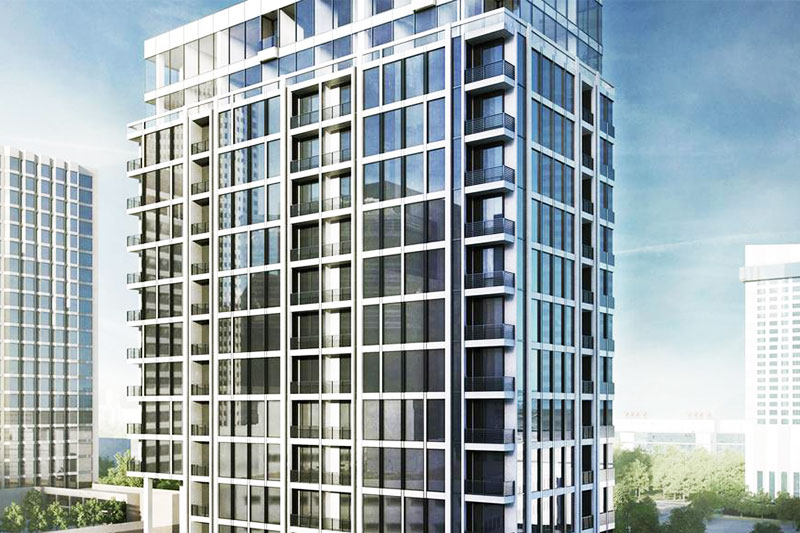 Since construction began, circumstances have driven an interest in living in the tower. The Marlowe's developer Randall Davis noted that Hurricane Harvey had the unintended consequence of driving more traffic to the building. Partly as a result of people looking to move to higher ground, the Marlowe became a center of attention for people looking for a new place to live. The Marlow also benefited from being the newest high-rise condominium to break ground in Houston. Because the condominium tower combines a classy aesthetic, a sense of newness, and the ability to live above street level, the Marlowe has attracted significant interest despite the fact that it has yet to open.
Once residents start moving in, they will find 10-foot ceilings, a 24-hour concierge, a fire pit, starlight pool, and valet parking. Residents can also expect to find on-property storage units, private garages, a sauna, steam room, and fitness center. The Marlow is hoping to draw together as many different features as it can in order to make living downtown as easy as possible. Residents won't have to worry about going off property and negotiating downtown's crowded streets whenever they want to hit the gym.
When the Marlowe's doors do open, the smallest floor plan will include the Wayne at 695 square feet, while the largest space will be the Marlowe at nearly 3,000 square feet, including an outdoor terrace. The building will feature views that tower over downtown and the popular urban park, Discovery Green. With many of the available condos already sold, the Marlowe is enjoying brisk sales because of its attractive concept and convenient location.