Dallas-Ft. Worth Local Life
The Neighborhood Guide to Dallas Gyms
When you're serious about fitness, you probably want to know where you'll find the best places to workout near your home or office. While you can find large gym chains like Planet Fitness and LA Fitness pretty much anywhere, maybe the right gym for you is smaller, more focused on weight training, or a CrossFit gym. Here's your guide to some of the best gyms in Dallas, organized by neighborhood.
Downtown Dallas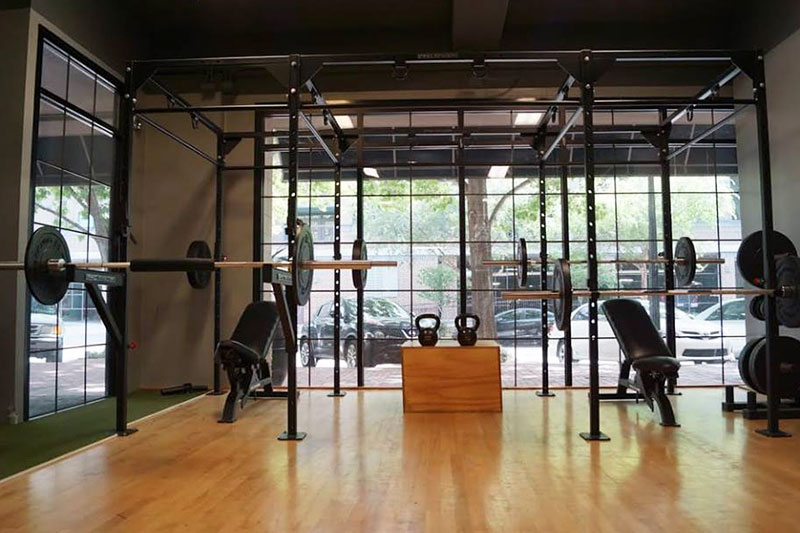 Trophy Fitness Club is one of the best gyms in Downtown Dallas. They offer reasonable prices on day passes, which is helpful if you want to try it out or if you're in town short-term for work. This is a clean gym with weights, cardio equipment, fitness classes, and personal trainers. The Trophy Fitness facility offers a smaller and more personal alternative to the big-chain gyms. Ask them about their specials; they're currently offering a free 7-day trial pass. (They also have locations in Uptown and on Mockingbird Lane in Northeast Dallas.)
Evolve isn't the cheapest gym in Downtown Dallas, but you can't beat the amount of personalized attention you can get through group and individual coaching. If you're looking to reach a fitness goal, the owners at Evolve will help you crush it. Owner Sharif Abboud has developed the Met 45 Training Program, which combines high intensity interval training with goal-specific resistance training. Ask about trial classes before joining, if you want to test it out first.
Hunger in the Wild is all about strength and conditioning. This may be one of the most focused gyms in Downtown Dallas for building your strength. Including Olympic weightlifting and Crossfit workouts, the coaches here are dedicated to helping you build muscle through weightlifting, but they're also incredibly focused on ensuring your safety. There's a really supportive family-type environment here, typical of what you find in most CrossFit boxes across the country. This is much more than an average gym, thanks to the motivating and knowledgeable coaches. Ask about specials and look on Yelp for discounts.
Uptown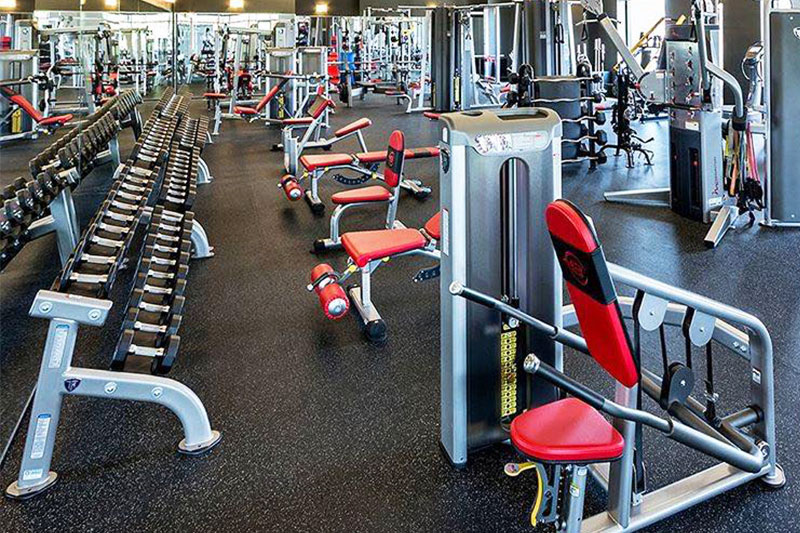 Builtco is one of the best gyms in Uptown Dallas, but it's not for everybody. Membership is intentionally limited, so you can count on it never being crowded. Every member is treated like a VIP, and there are monthly members-only events so you can socialize with your fellow gym-goers. There's no question that this is an upscale, state-of-the-art gym, with personalized service, modern locker room facilities, and a retail bar with healthy supplements and prepared meals. You'll get an initial assessment and a roadmap of how to crush your goals, which you'll accomplish if you're committed to the plan.
Octagon MMA is one of the best MMA gyms in Dallas. This gym is more focused on Brazilian jiu-jitsu than Muay Thai. It's a spacious facility with clean locker rooms and excellent customer service. The kickboxing is also excellent, with top fighters training here. But you don't have to be advanced to work out here: Everyone of all fitness levels is welcome. Just come ready to get your butt kicked (in a good way.)
North Dallas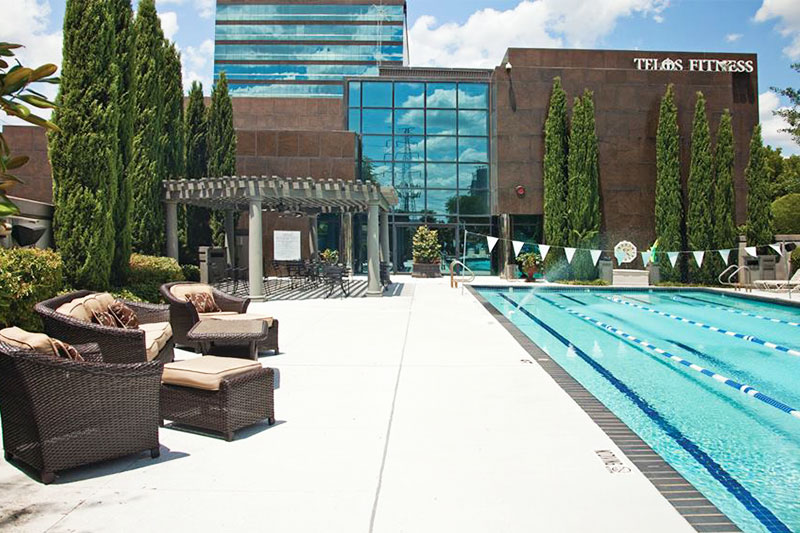 Telos Fitness Center is more than just a gym in North Dallas: It's a one-stop wellness center with a country club feel. You can take classes here in a variety of activities including yoga, Pilates, and Zumba. But the real appeal of this three-story fitness center is every member gets the same personalized attention to develop their best individual fitness plan. Along with fitness classes, weights, and cardio equipment, Telos also offers services ranging from physical therapy to spa facilities and an onsite salon and cafe. Ask about a free mini-membership to try it out.
Extreme Iron Pro Gym is the kind of place for both serious athletes and those who want to stay in excellent shape. This well-appointed and friendly neighborhood gym offers the latest equipment as well as classic machines. The professional staff and trainers are committed to helping you maintain your best shape. You can also get high-quality supplements and pre-prepared nutritional meals on site. Level up your fitness at this serious gym.
Strong Fitness Dallas brings the CrossFit community experience to North Dallas. Dedicated trainers and a variety of other programs are all designed to transform your body. The focus on technique will help you learn to avoid injury while increasing strength, and the nutritional counseling is the second component in changing your shape. Your first class is free, but you might get hooked on the supportive community and powerful workout.