The Neighborhoods With the Best Coffee Shops in Richmond
The Neighborhoods With the Best Coffee Shops in Richmond
Richmond, Virginia, has a flourishing foodie scene and currently hosts dozens of unique local restaurants, bars, and cafes. Plus, it has a diverse coffee scene. Their coffee shops balance an intriguing juxtaposition of historic buildings and modern flavors.
At an RVA cafe, you will often find remote workers, college students, or local professionals fueling their hectic workday. When Richmonders crave caffeine, chances are they're heading towards one of the coffee shops mentioned below.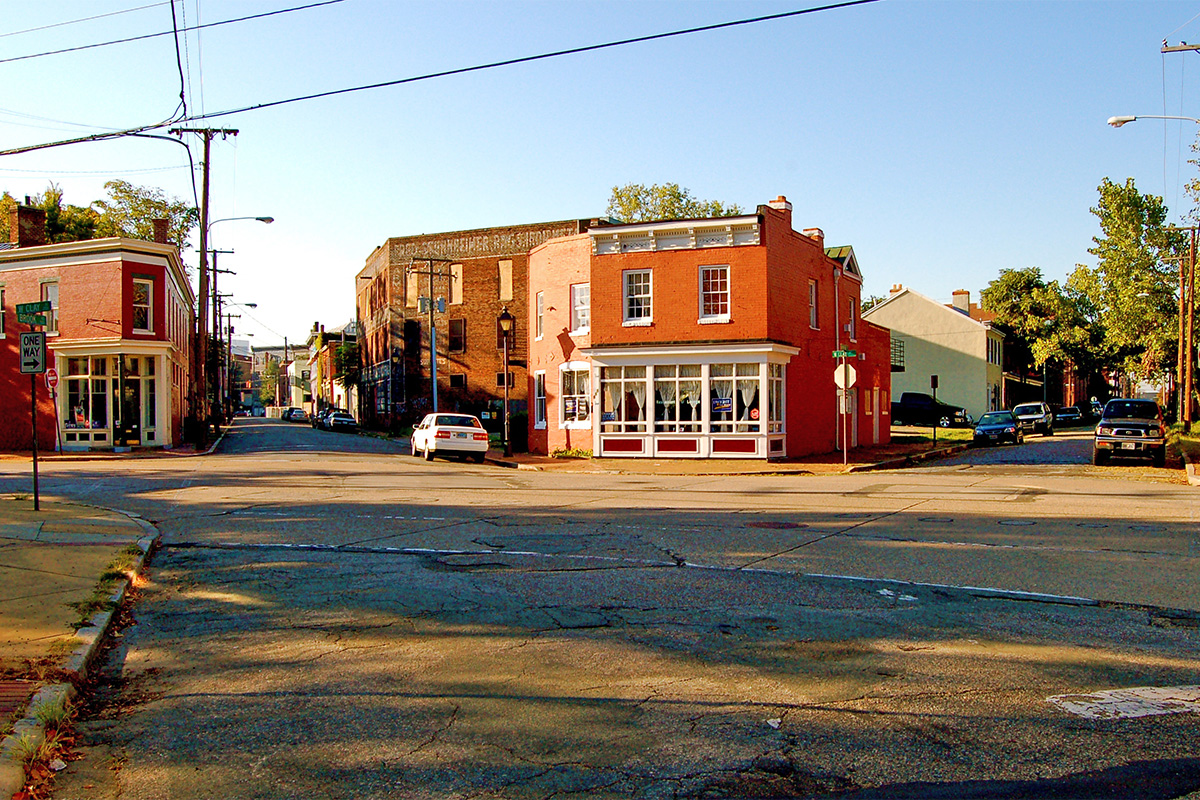 Previously known as the "Harlem of the South," Jackson Ward is a culturally rich neighborhood with a thriving and diverse community. The neighborhood features an assortment of eateries, retailers, and real estate that exude personality. Historic single-family homes and reconstructed condominiums are found throughout the streets of Jackson Ward. But no matter where you reside, chances are you're not too far from a great coffee shop.
Named after R&B singer Maxwell's first album, Richmond celebrity Kelli Lemon opened this cafe in 2018 as a social hangout for local creatives. The menu includes coffee from another local favorite, Lamplighter, along with sandwiches, soups, and pastries. A crowd favorite coffee drink is the "Boss Latte," which adds a dash of turmeric to deliver a spicy-sweet sensation. Urban Hang Suite also doubles as an event space, hosting yoga classes and open mic nights.
Along with specialty coffees, Lift Coffee Shop and Cafe offers paninis, breakfast sandwiches, and sandwiches to the Richmond community. The shop features a brightly colored storefront that's equally as vibrant as the inside of the shop. The most prominent feature of the cafe is its patio seating, where many customers enjoy their coffee on a sunny day. Nearby is an Instagram-ready mural of angel wings, which is reminiscent of the cafe's logo.
With twinkling fairy lights and a heavy rotation of local art, Saison Market is a cozy coffee shop/market that you wouldn't mind taking a date to. Saison Market connects you with local options for your morning cup of Joe, your nightcap, and everything in between. Other highlights from Saison Market include lounge and patio seating, nitro-cold brew on tap, and art for sale.
Lying along the James River, Shockoe Bottom is home to a variety of local businesses that help Richmonders get through their day and enjoy their night. Condos and apartments both newly built and historic populate this lively neighborhood. Along with a plentiful lineup of bars and nightclubs, the neighborhood also hosts enough coffee shops to diversify your caffeine consumption.
For all those with a sweet tooth, WHISK will exceed all your expectations of a typical coffee shop. Croissants, pastries, eclairs, tarts, cakes, and macarons are all at your fingertips. If you would like to get in touch with your inner baker, WHISK also offers baking classes throughout the week.
In 2010, founder Kathleen Richardson repurposed a local warehouse to create The Urban Farmhouse Market and Cafe. The cafe offers enough space for customers to feel comfortable, whether you are grabbing a coffee to go or spending your workday here. As the seasons change, Urban Farmhouse's menu changes along with it to keep their ingredients fresh.
This Shockoe Slip cafe has an undeniably homey atmosphere that invites walkers in to enjoy a delicious cup of coffee. From the hand-drawn menu to the comfortable sofas, the welcoming vibe will have you easily spending hours here. Richmonders rave over the vast array of coffees from Mill Mountain Coffee and Tea, a locally renowned provider. If you work up an appetite, the roastery offers baked goods and fresh options for breakfast and lunch.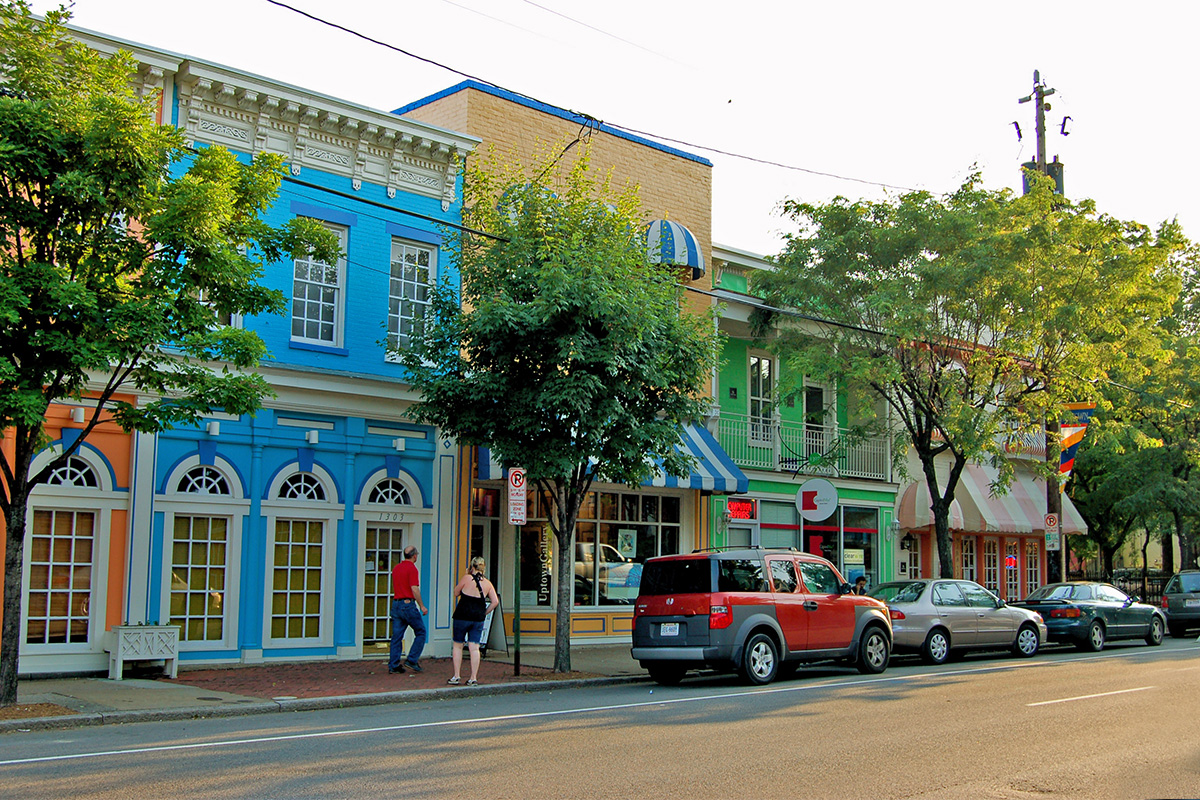 Named for its peculiar shape, the Fan District is partially dedicated to VCU, otherwise known as Virginia Commonwealth University. As a result, a fair share of college students and professors populate the area. Historic, brightly painted buildings featured in the Fan catch your eye as you walk down the street. A large number of coffee shops call the Fan District their home and power this energetic community.
Nestled next to the VCU Arts building, The Lab is a renowned favorite of nearby college students. Many whisk away to The Lab to grab a cup of coffee and finish up their essays in a quiet, cozy space. The shop has a minimalistic, clean design that relies on exposed wood and crisp white walls. A large majority of The Lab's menu is dedicated to coffee, including cold-pressed options and espressos that are held to a double-shot standard.
If you are drinking coffee in the 804, chances are it is from Lamplighter. The popular local coffee business sells wholesale coffee beans to businesses across Richmond. They have three locations around Richmond, including their newest location in the Fan. Visitors can enjoy extensive patio seating, a full espresso bar, and a range of coffees from places around the globe including Colombia, Honduras, and Ethiopia.
This particular coffee shop is stationed in a bright blue building, inviting Richmonders to come inside and enjoy their array of savory eats, coffee, and sweets. Here you will find fresh options for both breakfast and lunch, including meals that are vegetarian, vegan, and gluten-free. The cafe offers a full coffee bar along with enough comfortable space for you to sit down, relax, and stay awhile.