San Diego Real Estate
The Neighborhoods With the Most Condos for Sale in San Diego
San Diego is one of the west coast's most coveted locations, with the ocean, mountains, and desert all within a couple hours. Boasting beautiful beaches and rolling foothills, it's pretty easy to figure out why San Diego is projected to reach a population of nearly 2 million people by 2050.
Due to the influx of people, high-density housing like apartments and condos are becoming more popular. Condos allow homeowners to build equity and invest in real estate while reaping the benefits of apartment-like living with onsite pools, gyms, hot tubs, landscape maintenance, community, and security. And buying a condo can often be considerably more affordable than buying a single-family home in the same neighborhood.
Here are the neighborhoods where you'll typically find the most condos for sale in San Diego.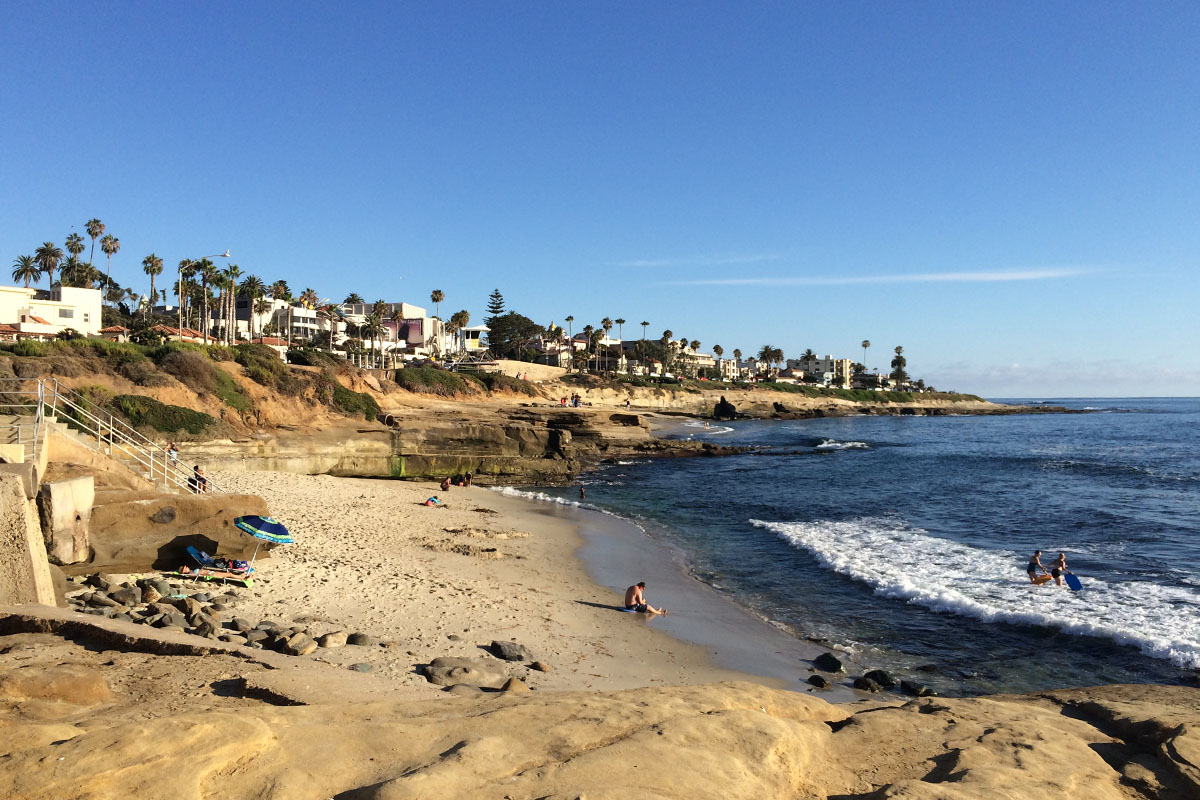 Village of La Jolla is one of San Diego's most coveted neighborhoods. Perched on the cliffs overlooking a cove filled with seabirds, sea lions, and seals, the Village of La Jolla is an epicenter packed with art galleries, boutiques (some posh, others sweet and simple), and swanky high-end stores, along with upscale eateries and casual dining.
Besides serving as a cultural hub, this neighborhood is a beacon for anyone outdoorsy and drawn to the swell of the ocean—especially those looking to add surfing, kayaking, and sailing to their schedule.
Condos in the Village of La Jolla not only supply stunning views of the sea but are often within walking distance to its sandy shores. Homes in this neighborhoods have a median sale price of about $1.7 million, with condo prices starting around $600,000 and maxing out at an astonishing nearly $10 million, with many being oceanfront.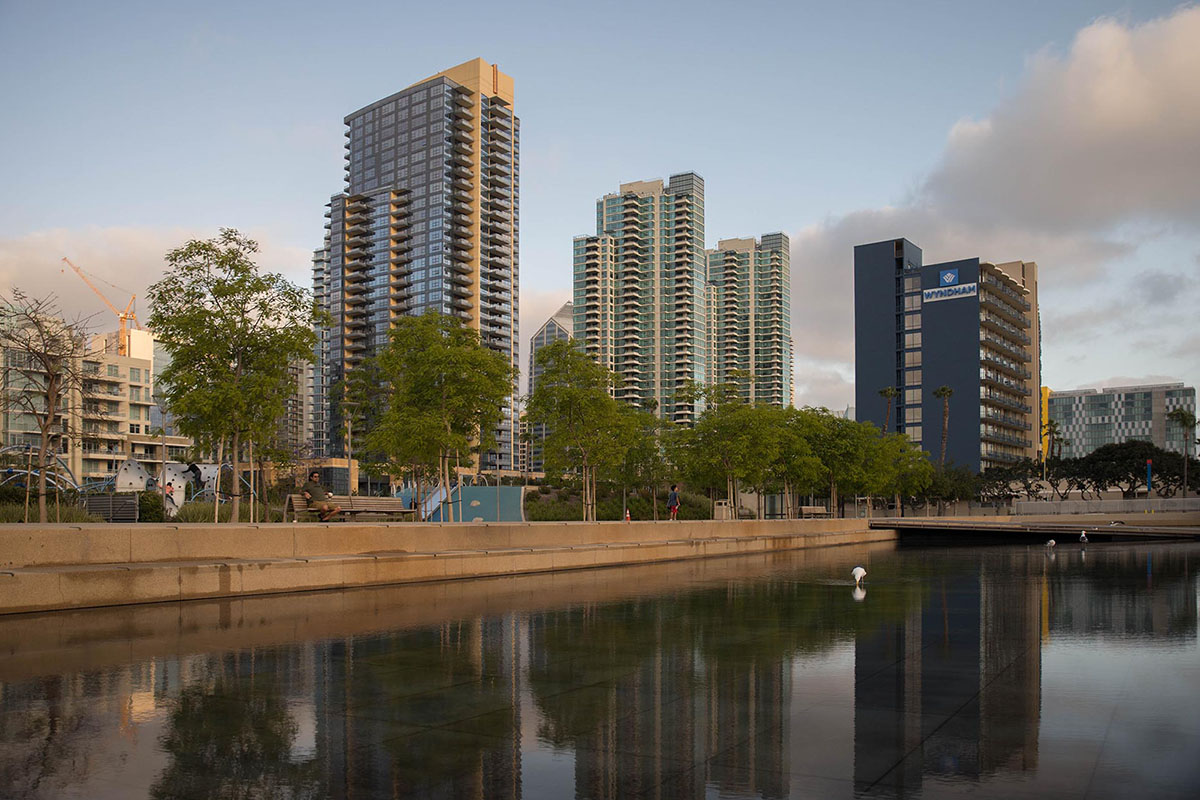 If you want access to homemade pasta, Italian dishes that taste like someone's grandma spent eight hours in the kitchen, or a perfectly creamy scoop of gelato available within feet of your front door, Little Italy might be the right neighborhood for you.
Beyond the stellar food, Little Italy is also walkable and very public transit friendly. This friendly neighborhood is also home to the city's biggest farmers market and Waterfront Park, tons of art galleries, and even its own community bocce ball court.
Many Little Italy condos boast impressive amenities like ocean views and access to the city's trolley system. Anyone looking for condos in Little Italy can expect a price tag starting in the mid-$300s and capping out at about $2 million, with homes in the area having a median sale price in the low $500s.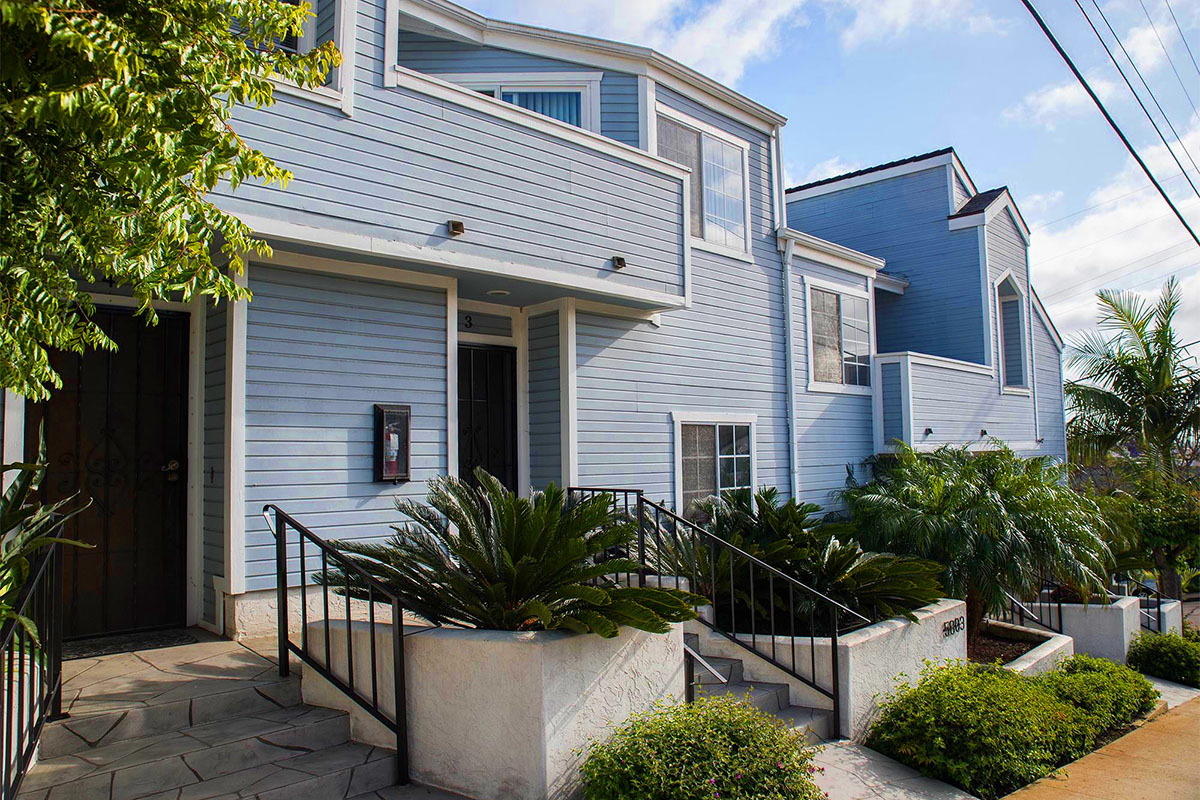 Mission Valley is a community located in between the western beach communities and East County cities of La Mesa and El Cajon. This neighborhood is popular due to its convenient location that makes a wild night Downtown or game of fetch at the dog beach in Ocean Beach a mere 15-minute drive away. It's also close to both the University of San Diego and San Diego State University.
Likewise, the 8, the 15, and the 805 freeways meet in this neighborhood and splinter off to the rest of the state, giving commuters or adventurers the ability to reach any corner of San Diego County and beyond. The trolley's Green Line runs right through the heart of Mission Valley, giving residents the option to opt out of daily traffic jams. For San Diegians looking for a centrally located condo, Mission Valley homes sell for a median price in the low $400s. Condos start in the mid-$200s.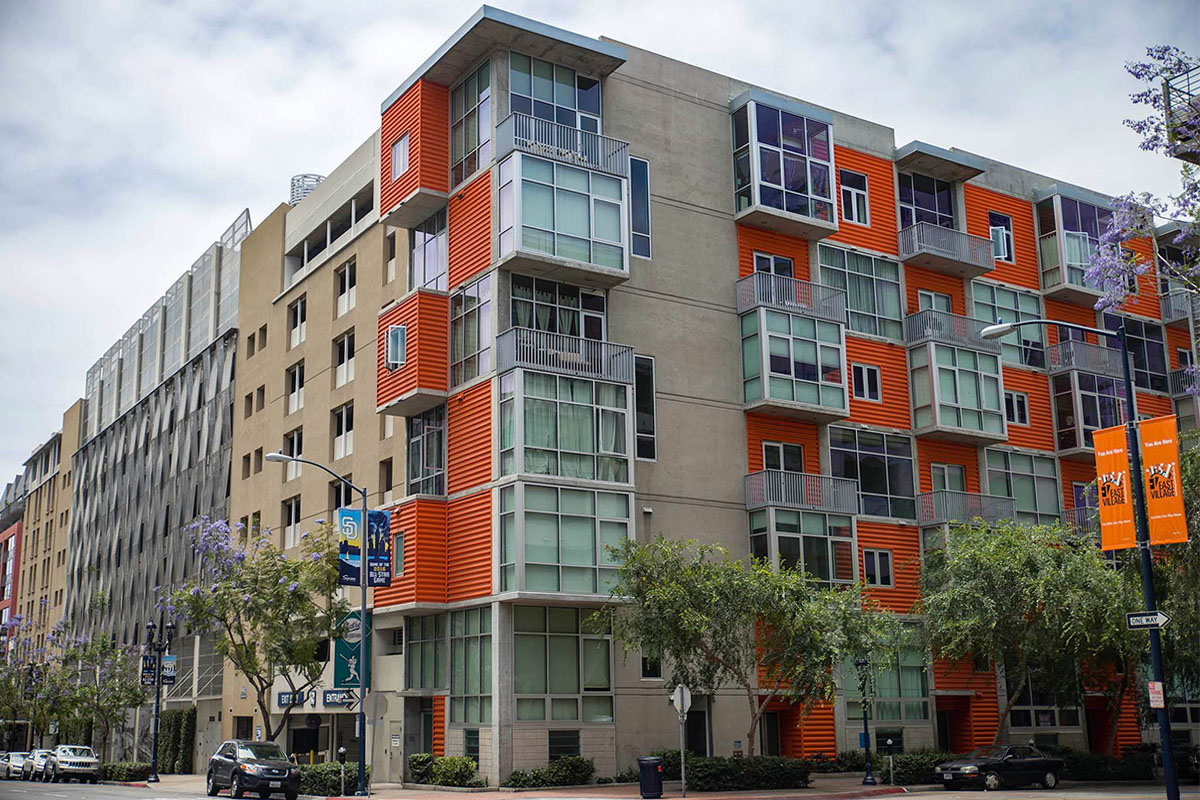 Situated just outside of Downtown and the Gaslamp District, East Village is filled with recent development. Since it's been built up over the past decade and a half, most of the homes in East Village are condos. Single-family homes in East Village are exceedingly rare, as the very few that were in this area have been converted into businesses or torn down to make way for high-rise buildings.
People drawn to East Village want to be close to the action of Gaslamp while soaking up the quirky, artsy aesthetic and vibe that separates the East Village from its ritzier next-door neighbor. Baseball lovers also gravitate to this corner of the city; some condo dwellers can even watch the Padres play from their own balconies. Condos in this part of San Diego sell for a median price of $449,900, starting in the mid-$200s and reaching nearly $2 million.