The Rise of Holly Springs' Downtown Main Street
The Rise of Holly Springs' Downtown Main Street
While Holly Springs, North Carolina has been around since the colonial era, it's remained a small bedroom community, often overshadowed by its better-known neighbors like Raleigh, Cary, and Durham. Throughout the years, not much has changed on the main street of this central North Carolina town. But now, Holly Springs is forging into the future with a new plan to revitalize its downtown area and transform this sleepy town into a thriving city.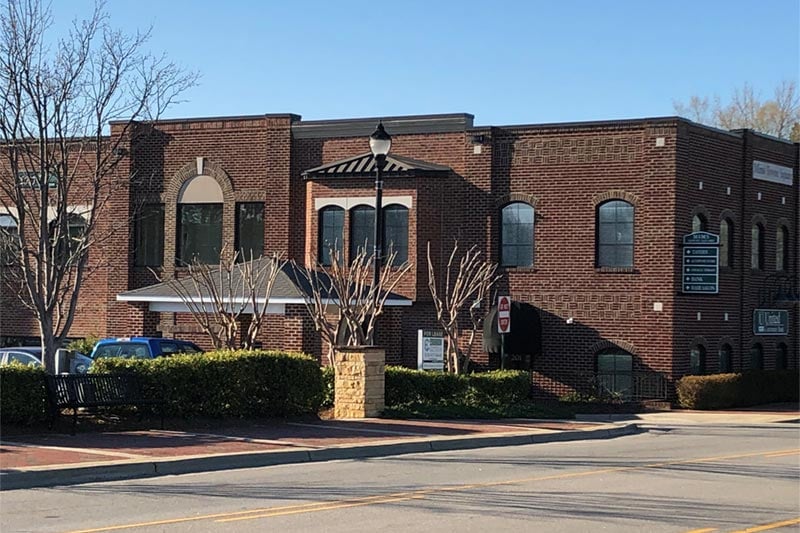 Revitalization and Growth
Holly Springs boasts one of the area's most affordable housing rates, with the majority of available homes priced between $200,000 and $600,000. Such reasonable home prices may be the reason why the town is expected to house 50,000 residents by 2023. Thinking ahead, Holly Springs is making a massive investment in its downtown area by building better infrastructure in order to support this influx of incoming residents, which will hopefully attract new businesses to the community as well.
Designated a Certified Entrepreneurial Community in 2017 due to its commitment to becoming a town that attracts and supports people starting and growing businesses, Holly Springs' is a thriving town with a growing economy. Town leaders and local investors believe they can turn Holly Springs from a sleepy town into a community where people can live, work, and play. Local officials recognized it was time to brighten up Holly Springs' Main Street and transform it into a vibrant destination for residents and out-of-towners alike.
Old-Fashioned Entrepreneurial Spirit
Holly Springs' Downtown Village District has been evolving since 2003, although the pace has picked up significantly in the last few years. Less than five years ago, the downtown section of Main Street was made up of the Town Hall built in 2003; a gas station; the brick-faced Mims Town Square complex, a multi-use space that houses a tavern, a hair salon, a bank, and other small businesses; and a collection of old, crumbling structures that belied the town's aspirations and potential. Town leaders decided to spiff up the storefronts to meet the expectations of new residents and business owners.
"As a single woman with my own business, Holly Springs is the ideal location for me to live big on less," says local resident Jeannie Marks, who has lived in Holly Springs for five years. "But when it comes to socializing and entertainment, I usually drive over to Raleigh, Durham, or Chapel Hill. It will be wonderful to meet friends for dinner just a few blocks from home and work, and not worry about a long drive home late at night."
Enter Jon Harol, a Holly Springs resident and founder of the Coworking Station. Banking on the community's entrepreneurial spirit, Harol opened the 5,000 square-foot co-working space in the renovated former home of the town's police station, just off Main Street. It didn't take long for pioneering creative freelancers, non-profit enthusiasts, and digital nomads to snap up the offices, and Harol knew he had found his people.
Then he hit on his next great idea—a concept he called The Block on Main—and promptly pitched it to the mayor and town council as a way to further fuel collaboration and community in downtown Holly Springs. All involved believed the project could transform the Downtown Village District, as well as the town at large.
It's All Happening Downtown
Holly Springs' Downtown Village District currently houses 60 small businesses, provides public access to WiFi, and houses a library and cultural center, as well as a bevy of historic homes dating back to the Civil War.
The town's economic development initiative—which is a partnership between the town and private investors—comprises three expansive projects: The Block on Main, Town Hall Commons, and the underlying infrastructure initiative. The plans will add around 100,000 square feet of retail, restaurant, and office space, 35 businesses, and 500 jobs. Over the next 20 years, these improvements are projected to generate $1 billion in economic impact.
The Block on Main, which broke ground in February, will feature a variety of businesses and eateries from a yoga studio and an Italian bistro to coworking spaces. The recently built Town Hall Commons development will also be home to local shops and eateries like Osha Thai Kitchen & Sushi, Sir Walter Coffee & Kitchen, and Bless Your Heart Boutique. Additionally, the potential impact of these structures has lured many new construction projects to Main Street as well.
Construction has created a bit of chaos in the Downtown Village District, as streets are extended and rerouted, sidewalks are dug up, and abandoned structures are torn down, but the vision of a communal spot to shop, eat, drink, and play down the street from their homes has residents happily tolerating the slight inconvenience.
"My kids were born and raised in Holly Springs," says Maribeth Case, a Holly Springs homeowner. "Although it's a small town, it never had that Main Street, hometown feeling. Now we will have a walkable Main Street, and our older kids will have a place to meet their friends that isn't a parking lot."
Linking the Past and Future
Still, town leaders are mindful of the need to preserve the small-town charm and character of Holly Springs. With no intention of razing well-kept Craftsman bungalows, entrenched gathering spots like the cozy Niche Wine Lounge, or long-term business residents like Dewar's Antiques, they seek a balance between residential and commercial development, planning for many public areas and greenspaces. Town leaders also don't want to detract from the town's historic structures by erecting a flashy glass-and-concrete edifice that would outshine or even shame the original foundations of the community.
Rather, the town's goal is to construct the next generation of Holly Springs, combining the best of the old with the promise of the new, with architecture that speaks to both. When developers first released renderings for The Block on Main in 2017, there was a public outcry from social media with complaints that the proposed structure was too shiny, silver, and space-aged for residents who had moved to Holly Springs as a peaceful retreat away from the rushed pace and high-tech polish of Research Triangle Park.
The developers quickly reworked the plans to reflect the 19th century aesthetic of the surrounding architecture. The Block will also feature inlaid bricks saved from a demolished historical building to further symbolize the link between Holly Springs' past and its promising future.
In the end, Holly Springs' new Main Street may draw more visitors, but it's sure to forge a close-knit community among local residents as well.