Washington D.C. Local Life
The Top 7 Things to Do in Shaw, D.C.
Once home to jazz Legend Duke Ellington, the Washington, D.C., neighborhood Shaw is still a repository of African-American history with an upbeat, trendy vibe.
Located fewer than two miles from the White House, Shaw's central location makes it easily accessible via the neighborhood's three Metro stops. It includes part of the vibrant U Street corridor, a thoroughfare filled with hip music venues, shops, and places to dine and drink. The neighborhood's multicolored rowhouses add warmth to its gridded streets and remind visitors of the area's historic importance.
If you're looking to explore this cultural hub full of bars, music venues, and international cuisines, here are the top things to do in Shaw.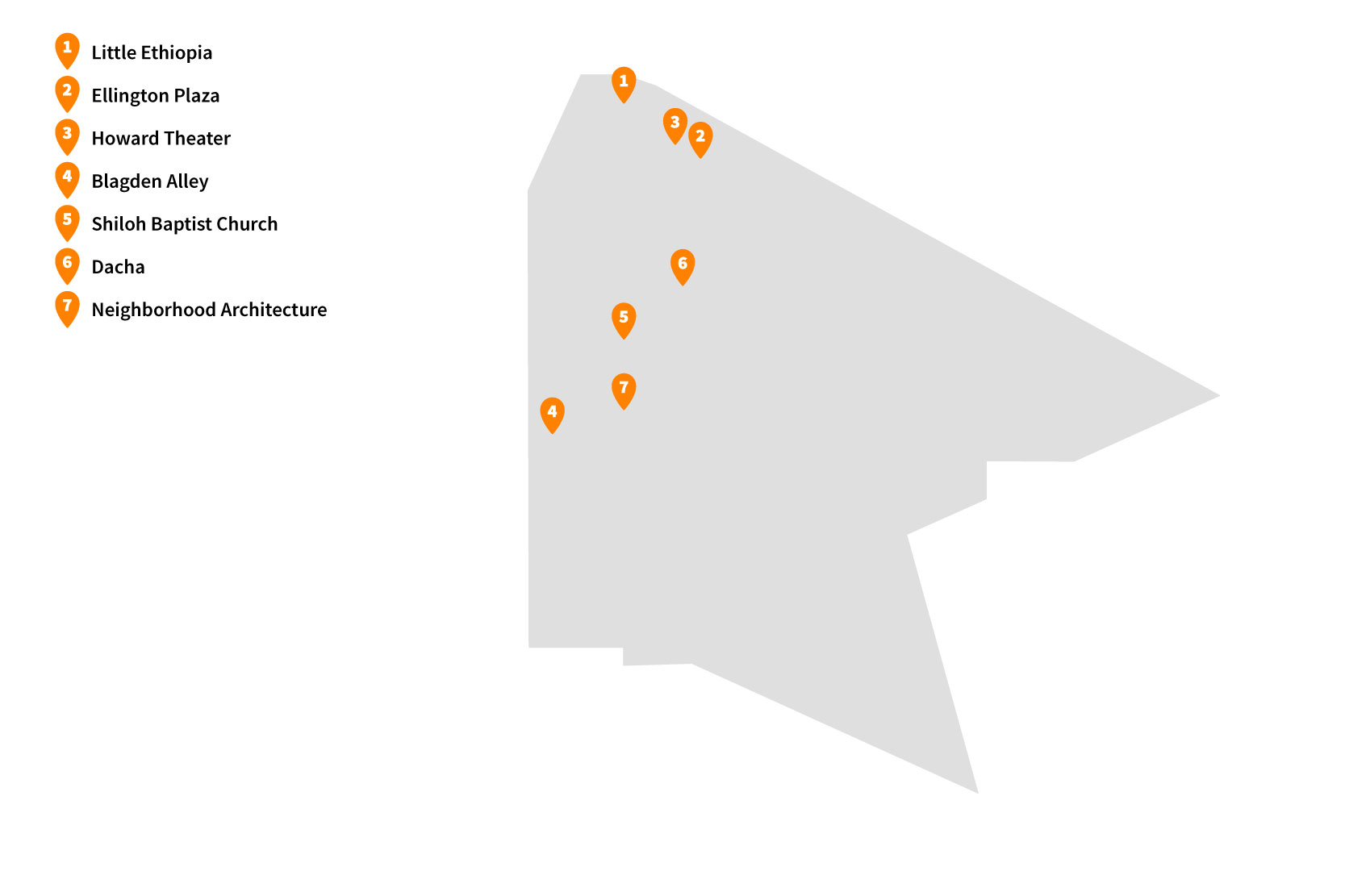 Eat Ethiopian Food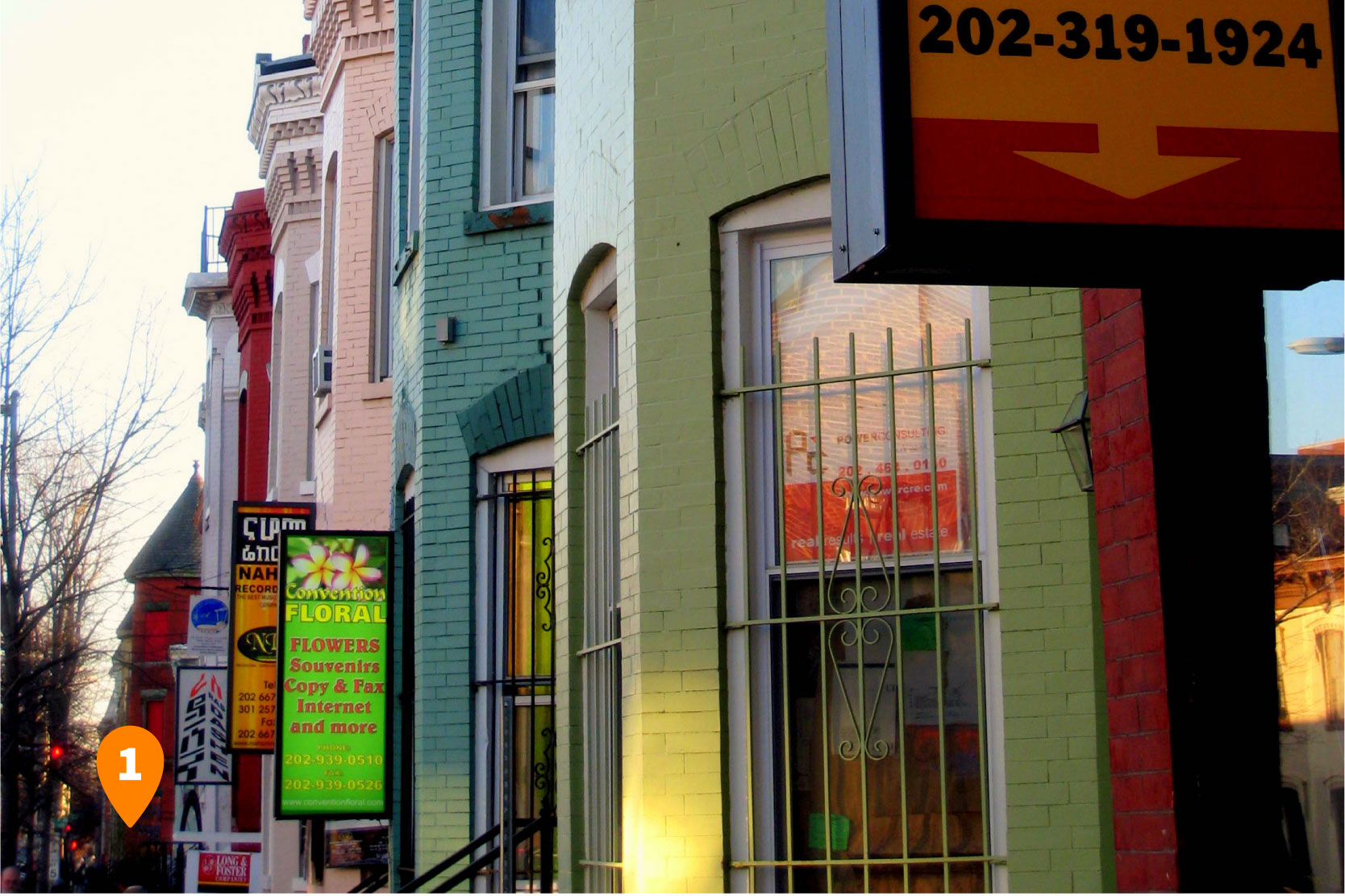 Washington, D.C., and its metro area contains the largest concentration of Ethiopians in the country. So it's no surprise that options for Ethiopian food fill the city, particularly in Shaw; the concentration of Ethiopian spots around the intersection of U and 9th streets has been called "Little Ethiopia."
Several restaurants in the neighborhood offer opportunities to enjoy hearty, flavorful stews with injera, the spongy Ethiopian flatbread. At Habesha, you can have a full dine-in experience and then purchase ingredients to make Ethiopian food at home in the market portion of the space. At Kiss Lounge, you'll find a unique mix of Ethiopian food, hip-hop and reggae music, and hookah.
Ethiopian isn't the only cuisine represented in Shaw. Find traditional dishes and speciality cocktails at Beau Thai, ramen in a 1920s-themed setting at Chaplin's, Honduran pupusas at Benitos Place, and tacos and tequila at El Sol Restaurant and Taqueria.
Get a Selfie With Duke Ellington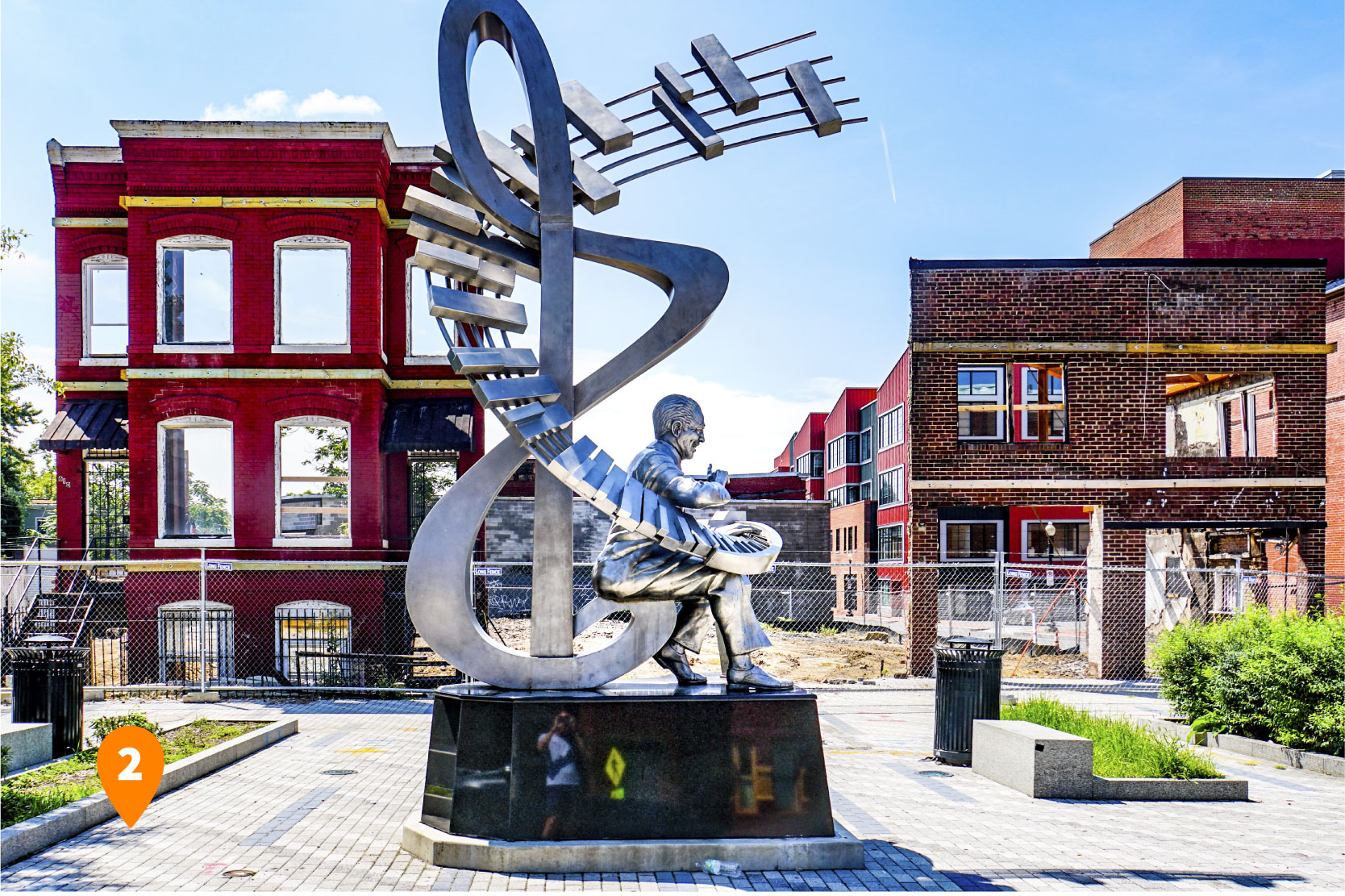 A smiling Duke Ellington stands elevated on T Street ever-ready for selfies year-round. Created by Zachary Oxman, a sculptor and D.C. native, the stainless steel statue stands 20 feet tall in an area called Ellington Plaza.
See a Show at Howard Theater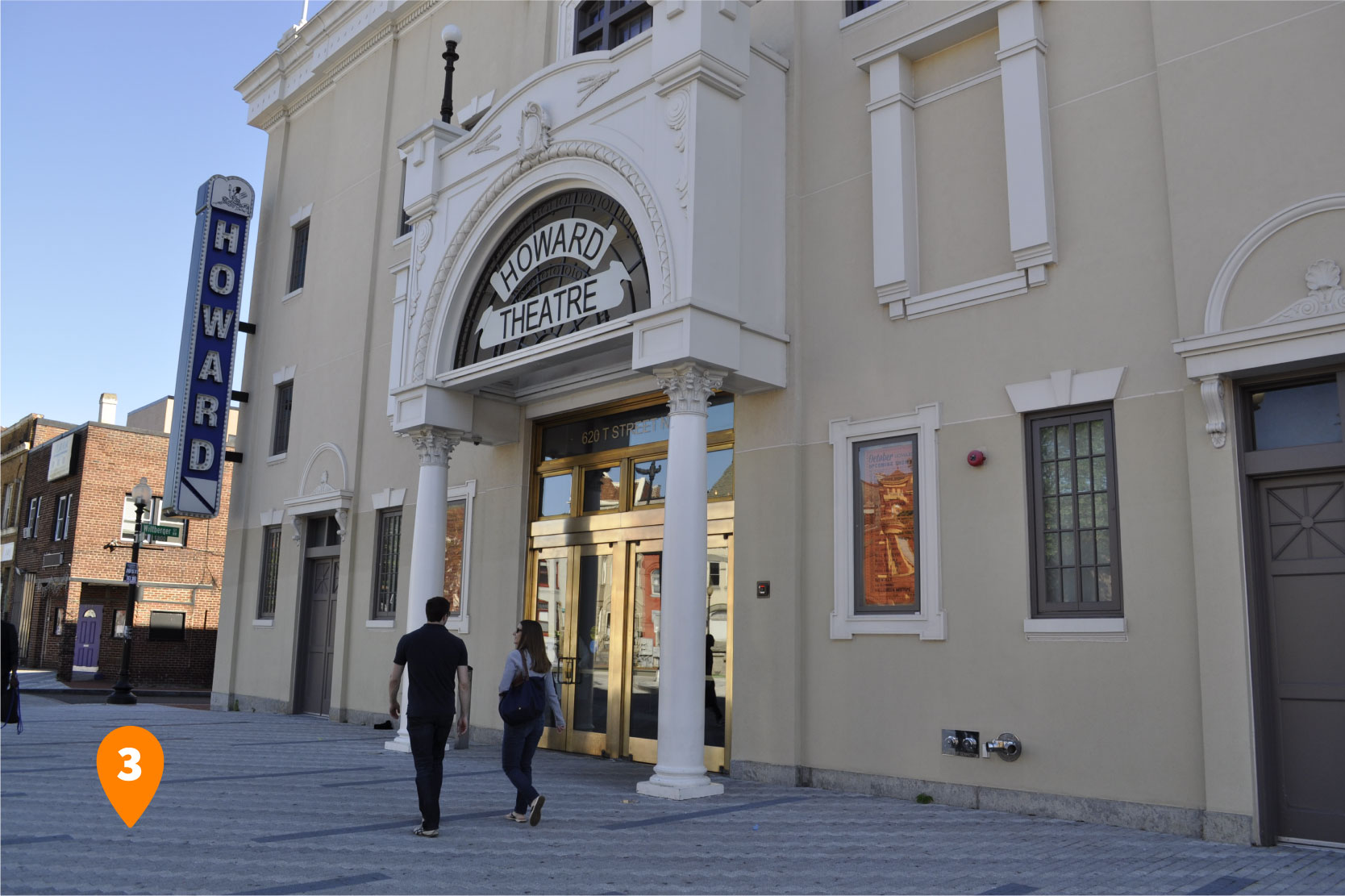 Not far from the Duke Ellington statue is Howard Theater. Opened in 1910 and included in the National Register of Historic Places, the venue has a storied history that includes hosting vaudeville acts during the Great Depression, being a stage for jazz greats like Louis Armstrong and Ella Fitzgerald, and then suffering years of decline and eventually closing before it was remodeled and reopened in 2012.
In recent years, the theater has hosted artists including Chaka Khan, jazz genius Esperanza Spalding, and more mainstream artists such as Drake and Kendrick Lamar. Check the venue's calendar for concerts, comedy shows, tribute nights, and more.
Spend Some Time in Blagden Alley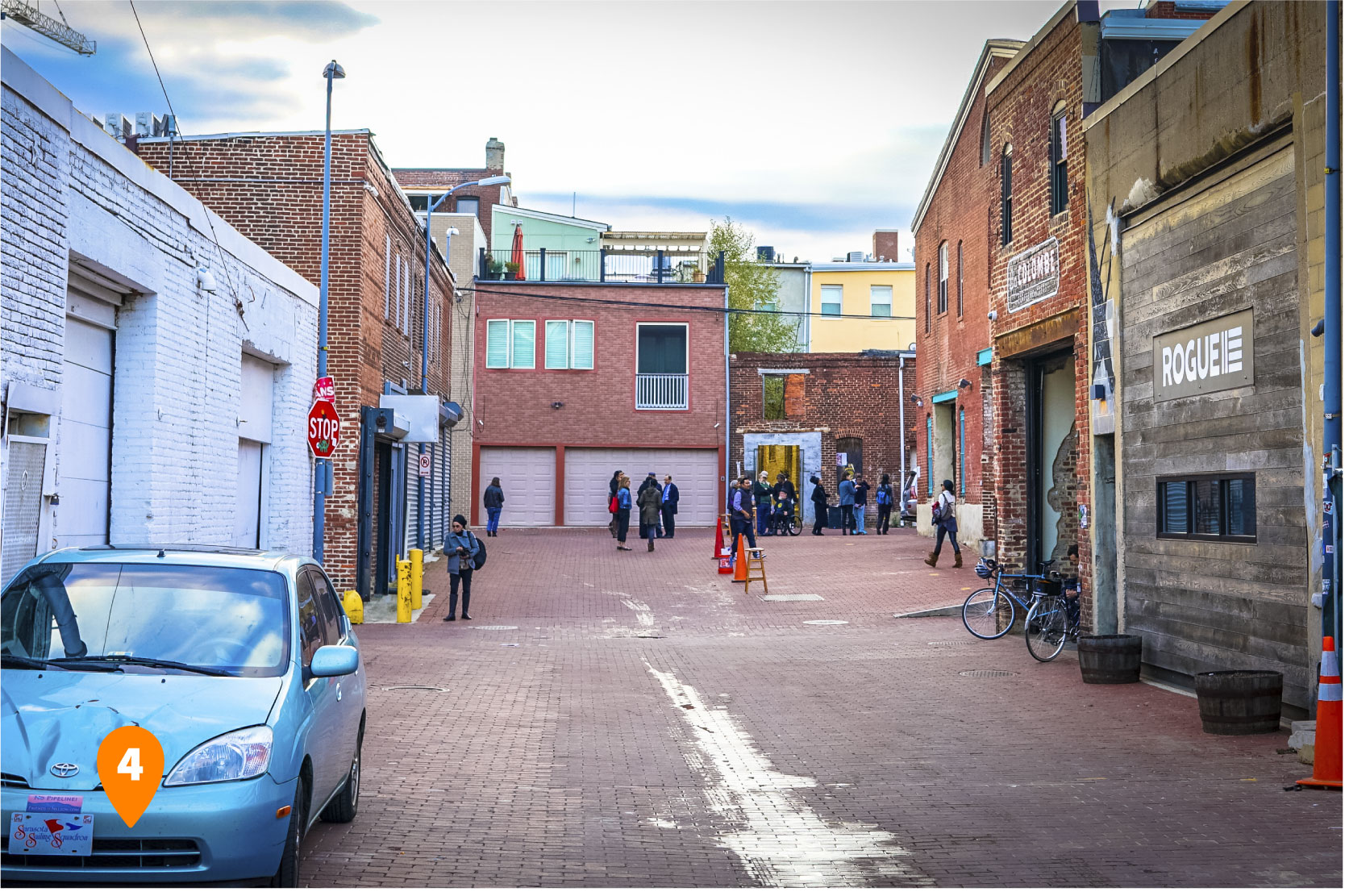 Once home to the city's working-class immigrants and African-Americans, today Blagden Alley is home to some of the city's trendiest dining and drinking spots and Instagram-friendly murals.
Highlights include the DC Alley Museum, a series of murals painted on the alley's garage doors and buildings, the most Instagrammed of them is Lisa Marie Thalhammer's psychedelic "LOVE" mural. The alley is also home to the highly rated new-American spot The Dabney.
Visit Historic Churches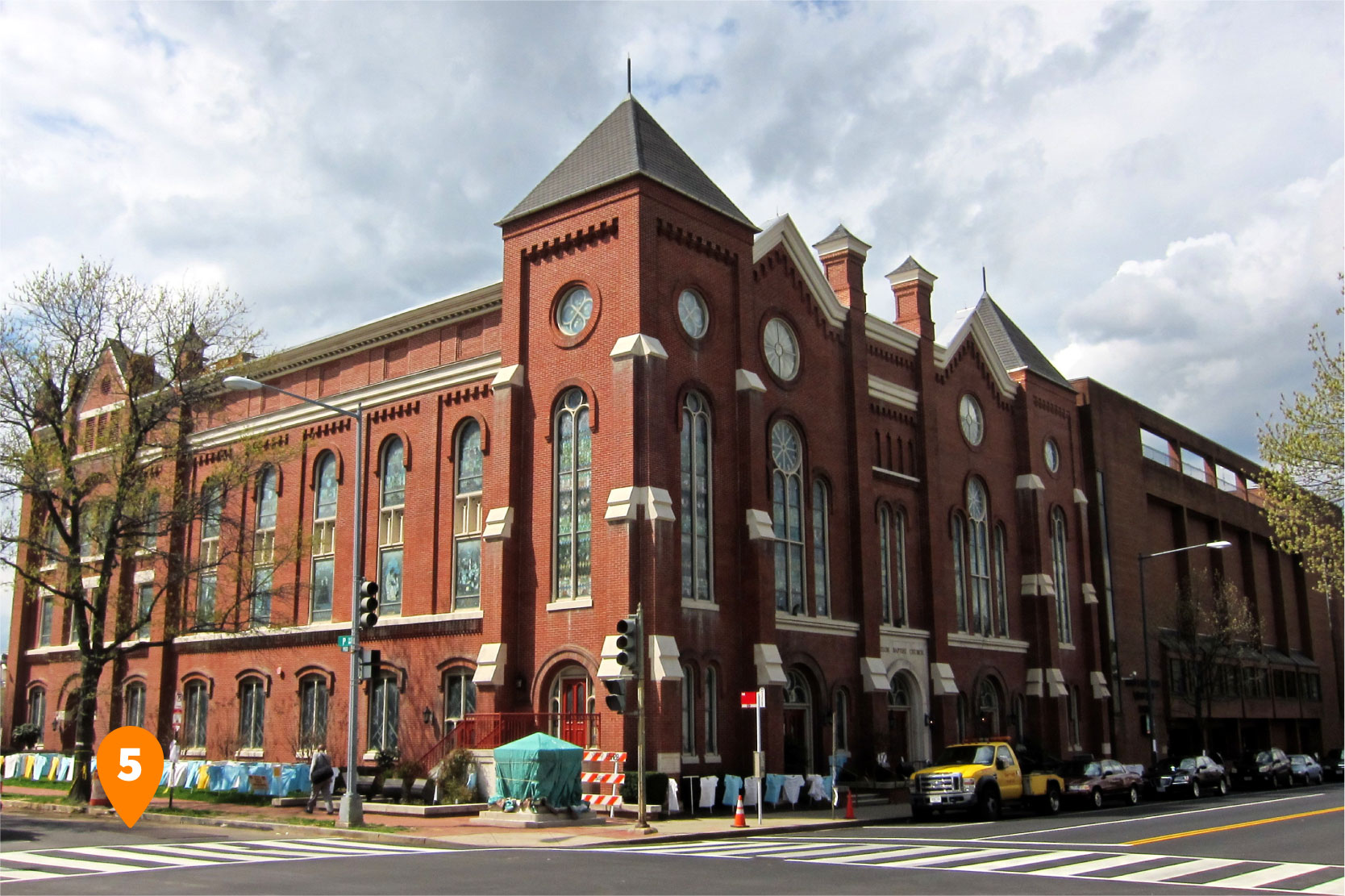 Shaw is home to several churches that are designated in the city's National Register of Historic Places. Opened in 1862, Shiloh Baptist Church is where the Obamas became the first president and first lady to visit on Easter Sunday in 2011. At the Immaculate Conception Church, built in 1850, large glass windows and pointed spikes display its Gothic architecture.
Visit a Favorite D.C. Day-Drinking Spot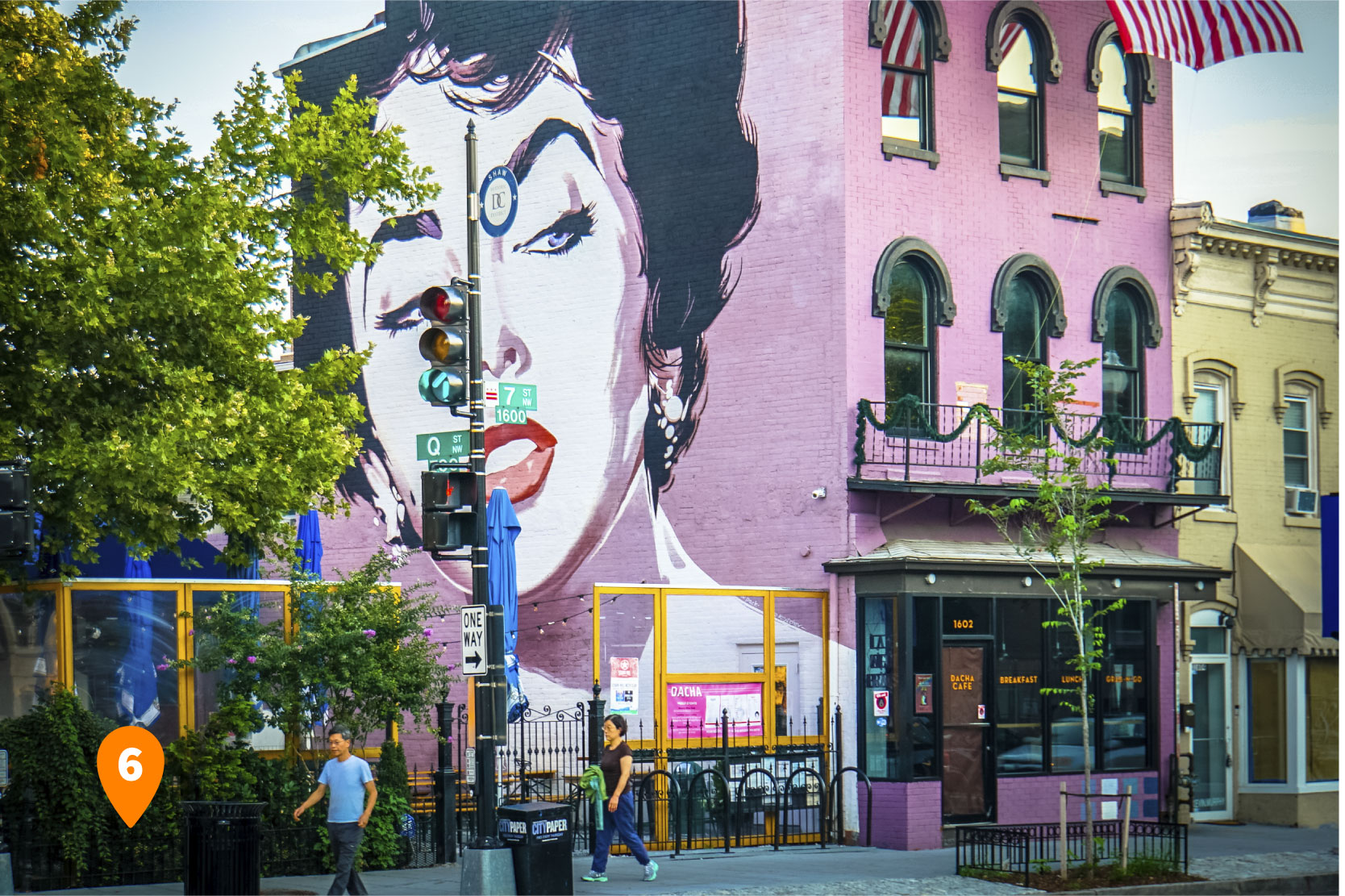 If you can handle a crowd, head to Shaw's destination beer garden Dacha to day-drink German beers served in heavily Instagrammed glass boots.
The garden is dog-friendly and has heaters during the colder months. Beer lovers should also check out nearby Right Proper Brewing Company for house-made brews and southern comfort food.
Take in the Neighborhood Architecture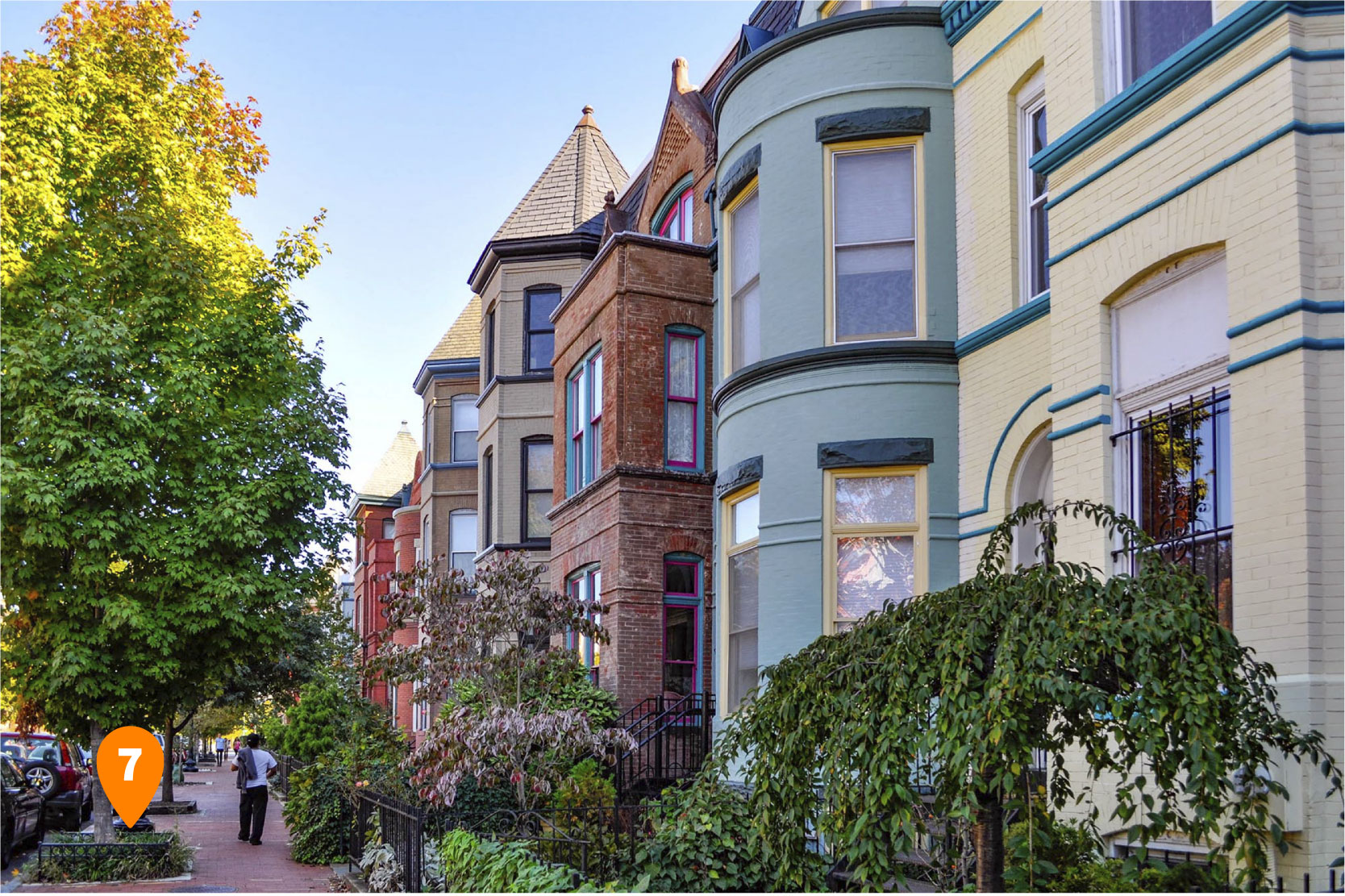 Sometimes less is more—simply walking around Shaw is a stimulating activity because of its interesting architecture. Enjoy the contrast between Victorian rowhouses and the modern buildings that signal the winds of development flowing through Shaw. If you want to go inside a historic home, the homes of Dr. Carter G. Woodson, who founded Black History Month, and Blanche K. Bruce, the first African-American to serve a full Senate term, are available to tour.