Dallas-Ft. Worth Real Estate Development
Three Lakeside Neighborhoods Changing the "Shorescape" of Lake Ray Hubbard
Whether you're seeking outdoor adventures, the resort vibe of a dinner cruise, lakeside shopping, or a waterfront concert, Lake Ray Hubbard offers plenty of leisure options to explore, and even more are in the works.
Located about 30 minutes east of Downtown Dallas in parts of Dallas, Rockwall, Collin, and Kaufman counties, Lake Ray Hubbard encompasses 22,000 acres of fresh water, making it one of the largest recreational lakes in North Texas. Besides containing a plethora of parks, beaches, and hiking and biking nature trails, the lake is a regional destination for boating, watersports, and sport fishing. Though anglers land largemouth bass, white bass, channel catfish, and white crappie, the lake is most synonymous with hybrid striped bass and blue catfish.
Fishing for other fun things to do is a popular sport as well, which is reflected in the changing "shorescape" along the Interstate 30 bridge over Lake Ray Hubbard. The Harbor in Rockwall and the Bass Pro Shops Outdoor World development in Garland are boosting the resort feel of the lake with a wide mix of lakeside shopping, dining, entertainment, and hospitality. Also, the upcoming Bayside in Rowlett will not only paint the lake's shorescape with a broader brush, it will add another layer of waterfront fun to Lake Ray Hubbard's vacation and lifestyle appeal.
While the three lakeside neighborhoods (Rockwall, Garland, and Rowlett) are in separate cities with distinct characteristics, they're all situated within a two-mile stretch of the six-lane bridge. So rather than competing for tourism business, they can collectively offer visitors more reasons to vacation at Lake Ray Hubbard.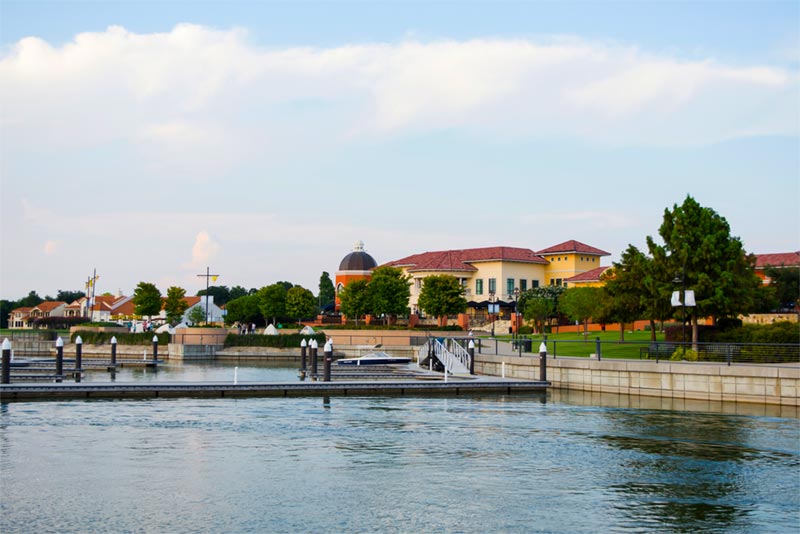 For commuters and travelers crossing the I-30 bridge, The Harbor is the stunning centerpiece of the Lake Ray Hubbard shoreline. From a sprawling Hilton Hotel to the development's own lighthouse, the visual image is more like a coastal resort than a lakeshore community in the Dallas metro area. Approximately 83,200 people visit The Harbor annually.
In addition to 130,000 square feet of upscale restaurants, retail, and bars, the complex contains Cinemark 12 with a dozen movie screens and The Harbor Amphitheater, an outdoor venue for the Concert by the Lake Series held weekly during summer months. Concertgoers can bring folding chairs, blankets, picnic meals, and beverages or order food and drinks from one of the restaurants.
Visitors can also opt for a variety of lake cruises ranging from dinner cruises and day cruises to sunset or moonlight cruises.
In early 2017, PegasusAblon—a major investor in the popular Design District near Downtown Dallas—purchased The Harbor and adjacent land, excluding the Hilton Hotel. The owners are currently upgrading the decade-old property and adding more food, beverage, and retail establishments.
Bass Pro Shops Outdoor World Development - Garland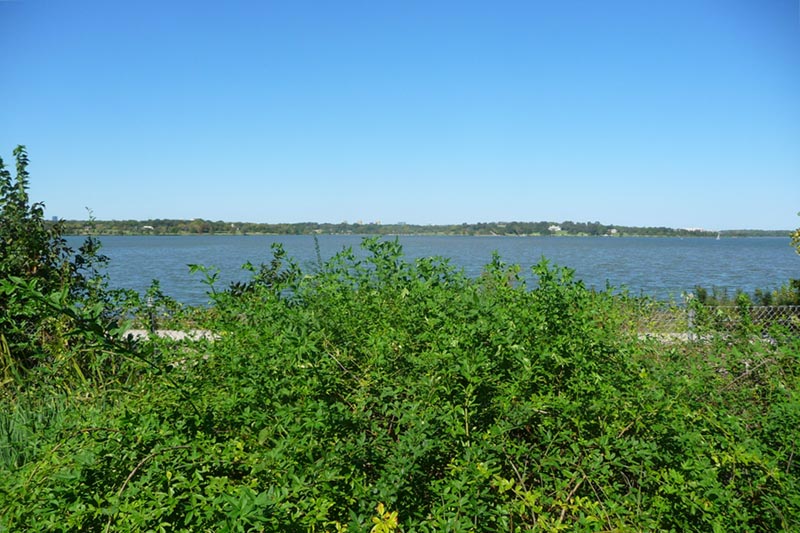 Bass Pro Shops is not only the place to outfit your next outdoor adventure, it's an adventure all its own. Located on the western shoreline of Lake Ray Hubbard, the 120,000-square-foot mega-store offers everything from fishing, boating, camping, and hunting equipment to outdoor cooking gear, nature-themed gifts, footwear, and clothing. Aside from live product demonstrations, Bass Pro also contains a 13,000-gallon saltwater aquarium, an arcade, and onsite lakeview dining at Islamorada Fish Company.
There are a myriad of lakeside restaurants and bars within walking distance of Bass Pro, including Texas Land and Cattle Steak House, Flying Saucer Draught Emporium, and Primo's Tex-Mex Bar and Grill. Via plenty of boat slips, Bass Pro, the restaurants, and the bars are accessible by boat or car. A Holiday Inn Express is likewise part of the development.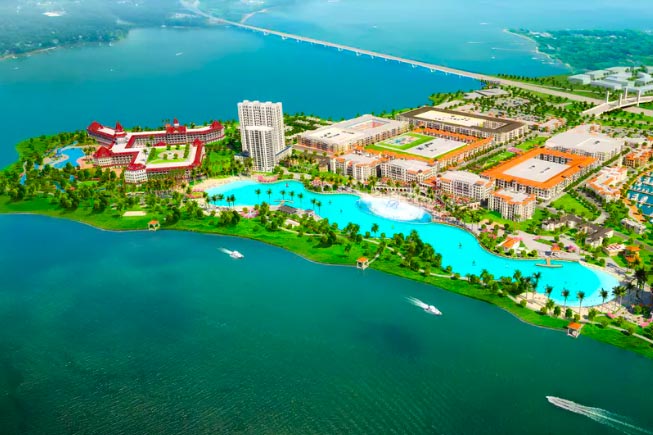 Bayside in Rowlett is emerging as the next waterfront neighborhood at Lake Ray Hubbard. The live, work, play, and stay mixed-use development will fuse a hotel, condo tower, townhouses, and single-family homes with shopping, dining, entertainment, and connectivity to the lake. Despite the walkability of Bayside, a trolley will be available to provide transportation.
In addition to a large-scale events venue that can accommodate concerts, festivals, holiday activities, farmers markets, and craft fairs, the community will contain a splash park with stone waterfalls and shallow pools for children. Lake and greenspace features will include beaches, an 8-acre kayak basin, an extreme sports venue, and sailing and boating from Bayside Boat Club to parks, native gardens, and miles of nature hiking and running trails.
Initially a vinyl-lined 8-acre crystal lagoon and 1-acre fountain were included in the $1 billion master plan, but the project's new developer, Tom D'Alesandro, recently opted to nix the man-made water feature in lieu of a smaller natural lagoon. He will also replace the fountain with a beach, meadow, and cafe located between the lake and resort.