Tips for Unpacking Your Life
Tips for Unpacking Your Life
While moving out of your last home had a firm deadline, moving into your new one can last indefinitely. That is, if you let it. You love your new space, but getting all your belongings there was exhausting, and you just want to watch TV in your empty living room for a night before you get started unpacking. A night turns to a week and you get busy with work, and pretty soon the pizza boxes start piling up. Your new neighbors stop by to welcome you to the neighborhood and get the wrong impression. They tell their kids not to hang out with your kids, and before you know it you have to move again. Ok, maybe that's an exaggeration, but the point is let's get this thing right the first time.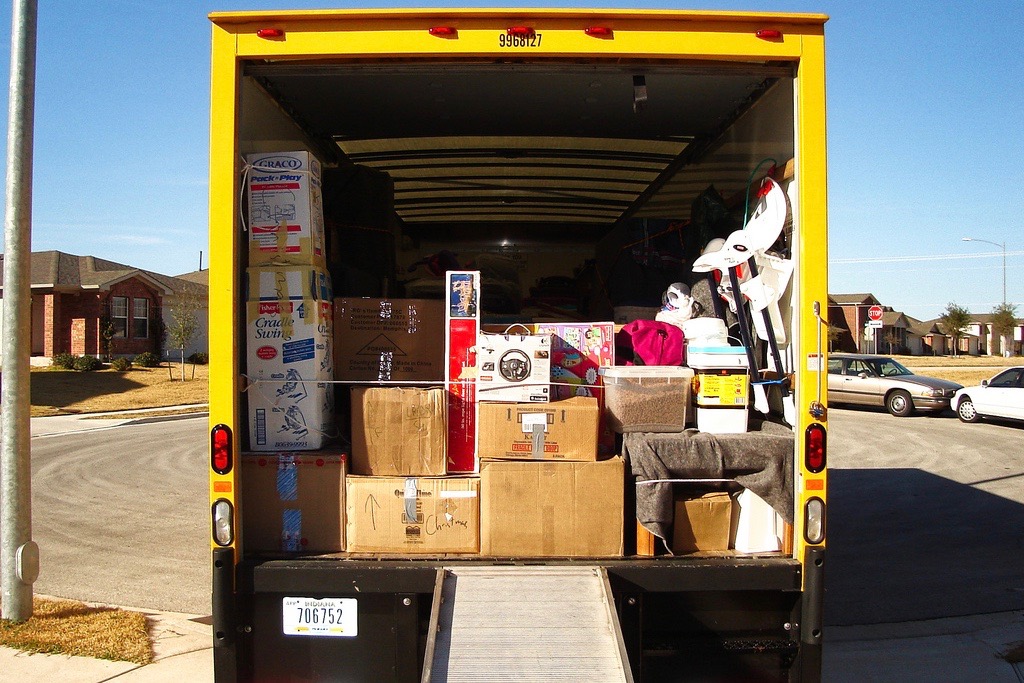 1. Free up Your Schedule
Take time off from work, get a babysitter and/or pet sitter, and make a plan that you can stick to. Keep your phone on silent. The entire process will take less time if you give it your full attention now, but don't try to do it all in a day.
2. Unpack the Essentials
You'll want to make sure you have toilet paper, hand soap, cleaning supplies, and paper towels ready before somebody needs them. It also won't hurt to have some snacks ready to get you through the enormous task at hand, and maybe unpack your stereo for some aural motivation while you work.
3. Set up Major Appliances
Don't worry about unpacking the kitchen just yet — you're probably ordering takeout for lunch. Do make sure that the fridge is plugged in and set to the recommended temperature so that it's cool by the time you need to store leftovers. Then hook up the dishwasher and microwave for quick meals and clean up.
4. Assemble and Arrange Furniture
Your furniture will create the structure of your rooms and give you drawers and surfaces to place smaller items. Try to find an arrangement that you're happy with, as it's easiest to move the heavy stuff now while there aren't any rugs or lamps in the way. Time is not of the essence, though, so don't stress out about getting it perfect the first time.
5. Place Boxes in Corresponding Rooms
Hopefully your boxes are labeled according to where their contents belong. Get them into the right rooms so that they're out of the way and ready to be unpacked.
6. Ready the Bathroom
A hot shower is going to feel great after today — hang your shower curtain, unpack towels, and get your toiletries put away and ready.
7. Make the Beds and Unpack Clothes
You'll need something to change into after that shower and you'll want to have your bed ready to pass out on after all the heavy lifting.
8. Set up the Kitchen
Unpack the dishes, silverware, and pots and pans to help you settle back into your routine. Set up the coffee maker if that's your lifeblood. Ordering out will get expensive after a while, so get stocked with groceries as soon as you have time.
9. Work and Play
Once the crucial tasks are out of the way, prioritize the extras. If you've got a deadline coming up and need your home office up and running, organize your desk and get your internet set up. If the kids are bored and driving you crazy, hook up the entertainment room and get your internet set up. Either way, get your internet set up.
10. Aesthetics
Don't put off decorating. Get out the tools and hang your curtains, coat rack, and frames. Arrange the trinkets and memorabilia that complete a room and imbue it with your style. These finishing touches will get your family and friends excited about your new home.
11. Make a Plan to Deal with Garage Boxes
Whether they end up in the garage, attic, or basement, everyone's got a few parcels following them around that just seem to take up space. Pick a day to sort through these items and donate what you don't need. And don't hang on to your empty boxes too long — make sure they get recycled.
12. Make an Inventory
If you didn't have one when you moved, now's a great time to document your belongings while everything's neat and organized. Plus you can send the photos you take to friends and family to show off your new abode.