Tommy Hilfiger's Colorful Miami Pad Asks $27.5 Million
Tommy Hilfiger's Colorful Miami Pad Asks $27.5 Million
Anyone familiar Tommy Hilfiger's clothes will see similar motifs in the designer's Miami beachfront estate, from the red-and-navy Mondrian-esque wall panels in the office, to a similar color scheme in the home's gym (which also contains a pool table that was built into a convertible). The Golden Beach home, which he shares with his wife Dee, just hit the market at $27.5 million.
The 14,075-square-foot home includes seven bedrooms, eight bathrooms, four half-bathrooms, and an elevator. Sitting on a 27,500 square-foot lot in the celebrity-filled Golden Beach neighborhood, the property has an infinity pool and a private beach.
Mixed with the all-American Hilfiger look, the home designed by interior designer Martyn Lawrence Bullard also has some psychedelic, pop art touches, like a groovy, swirled carpet in the living room and scratch-and-sniff fruit wallpaper in the guest bathrooms and other unusual wall treatments. It's like Andy Warhol, Willy Wonka, and, well, Tommy Hilfiger all in one.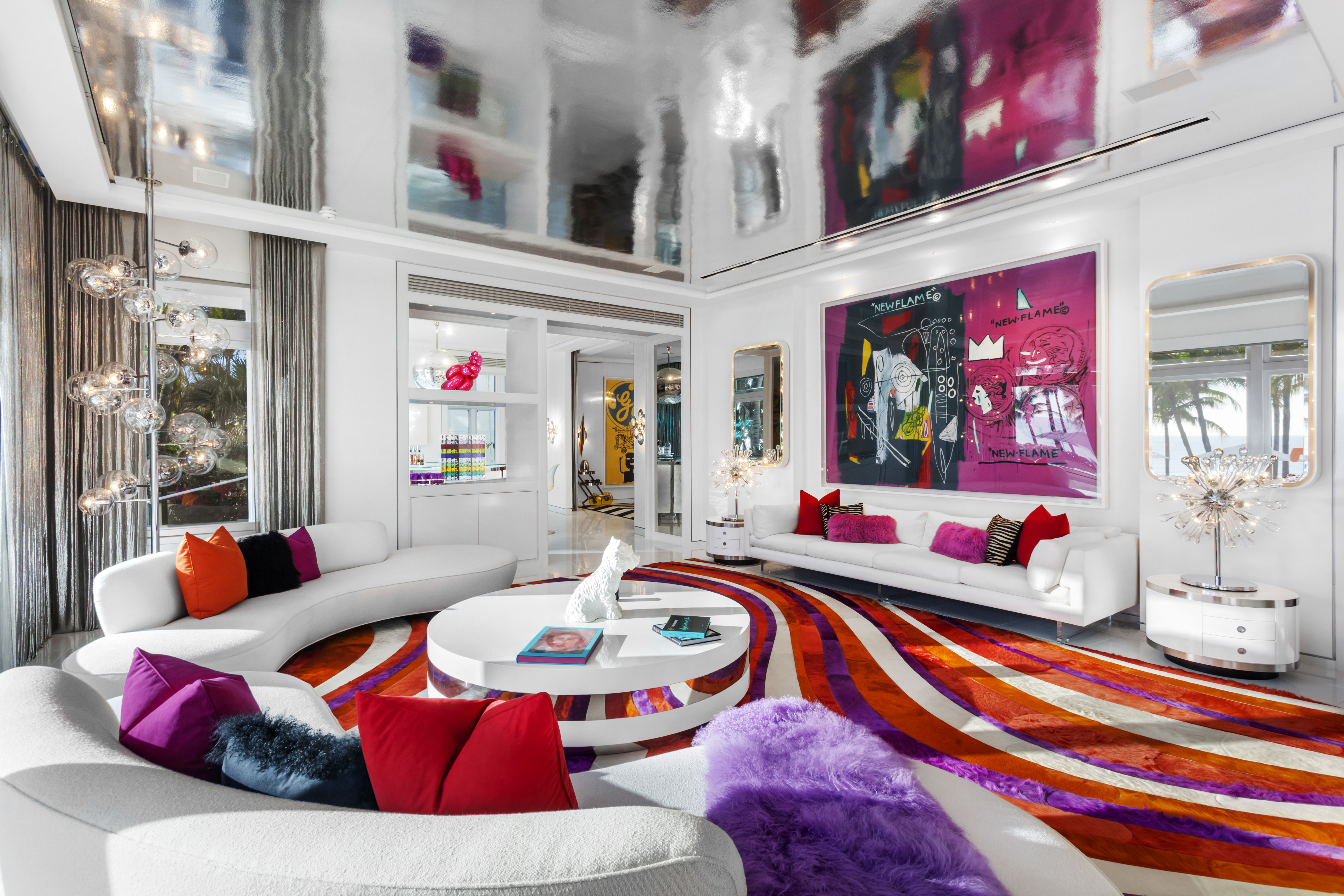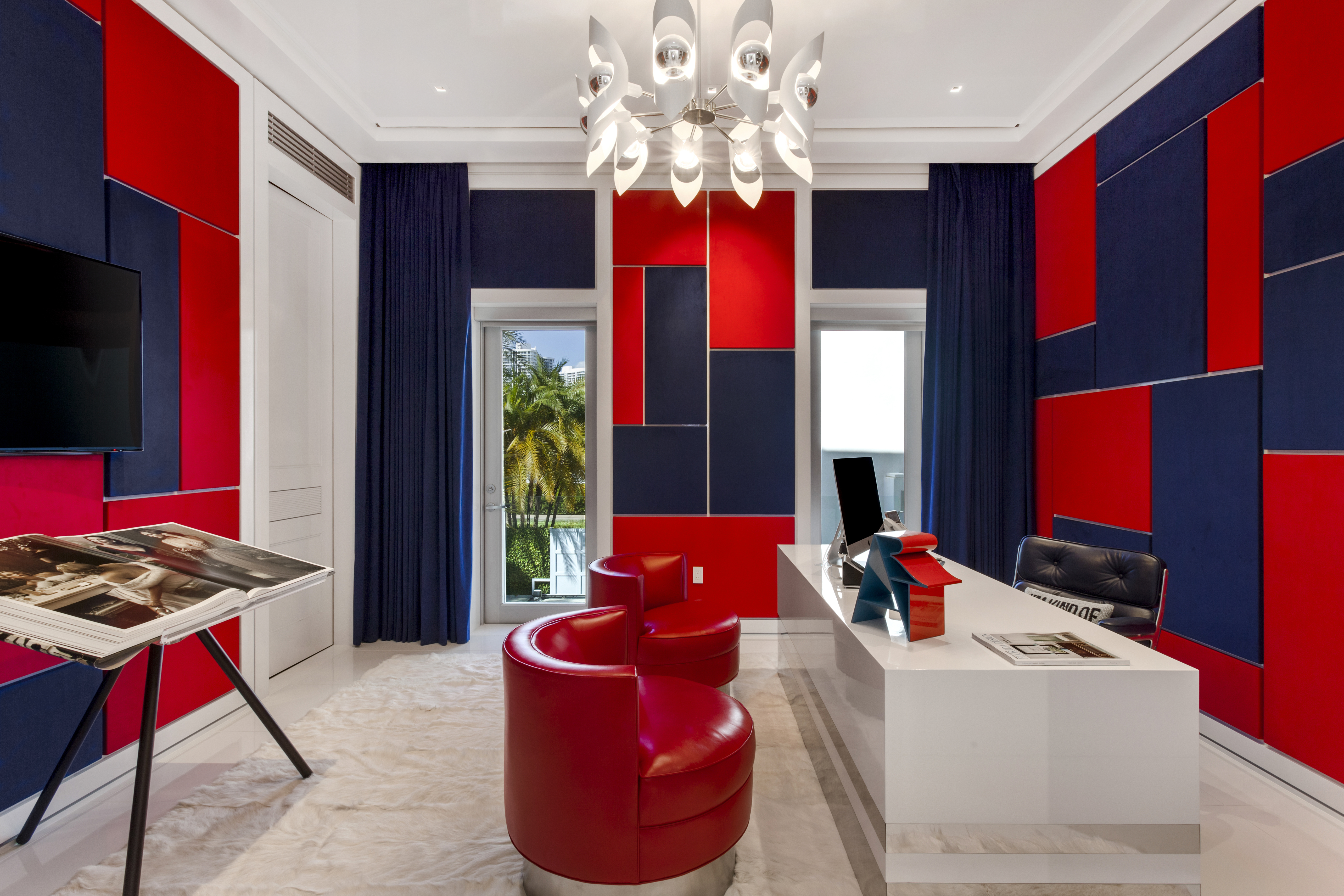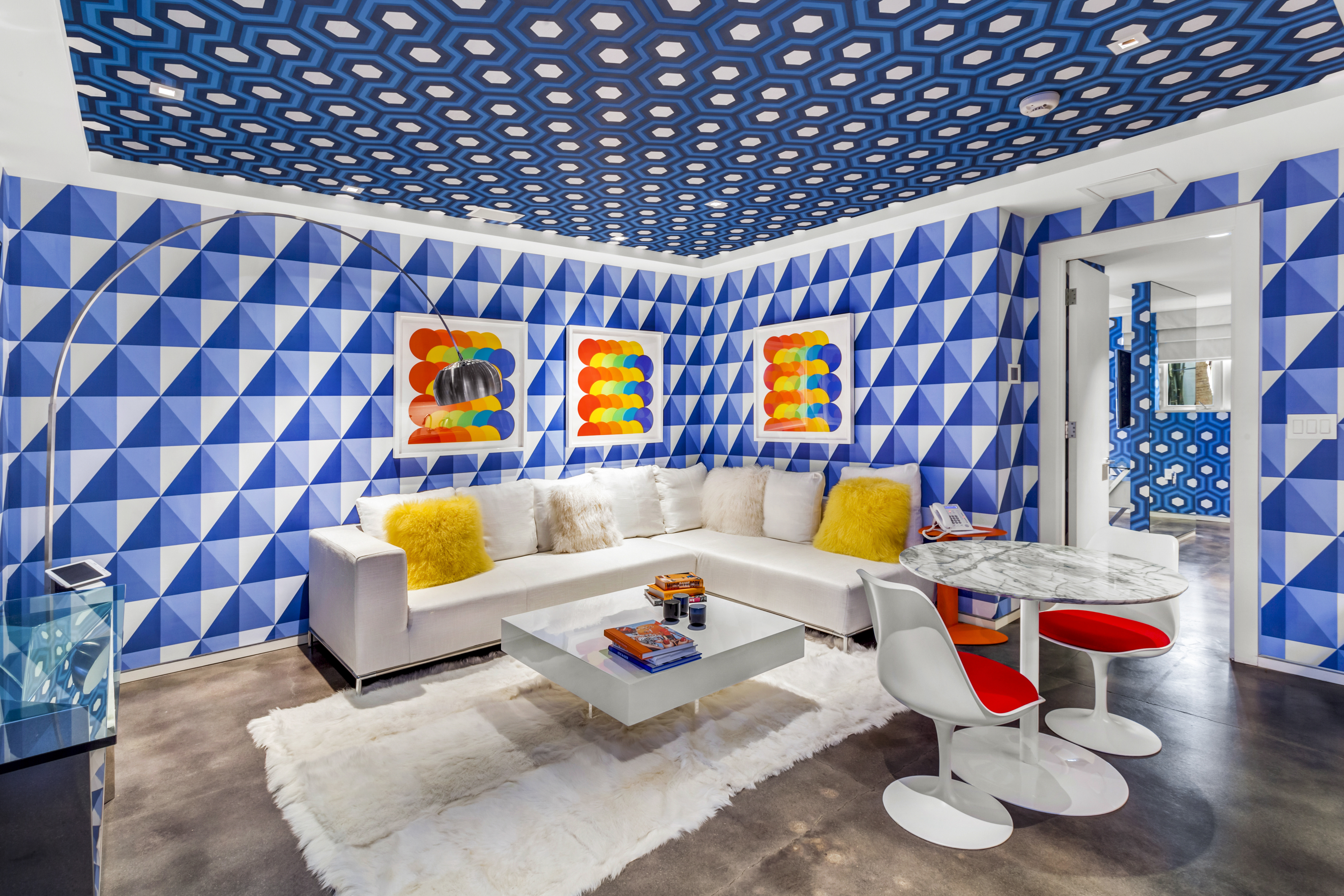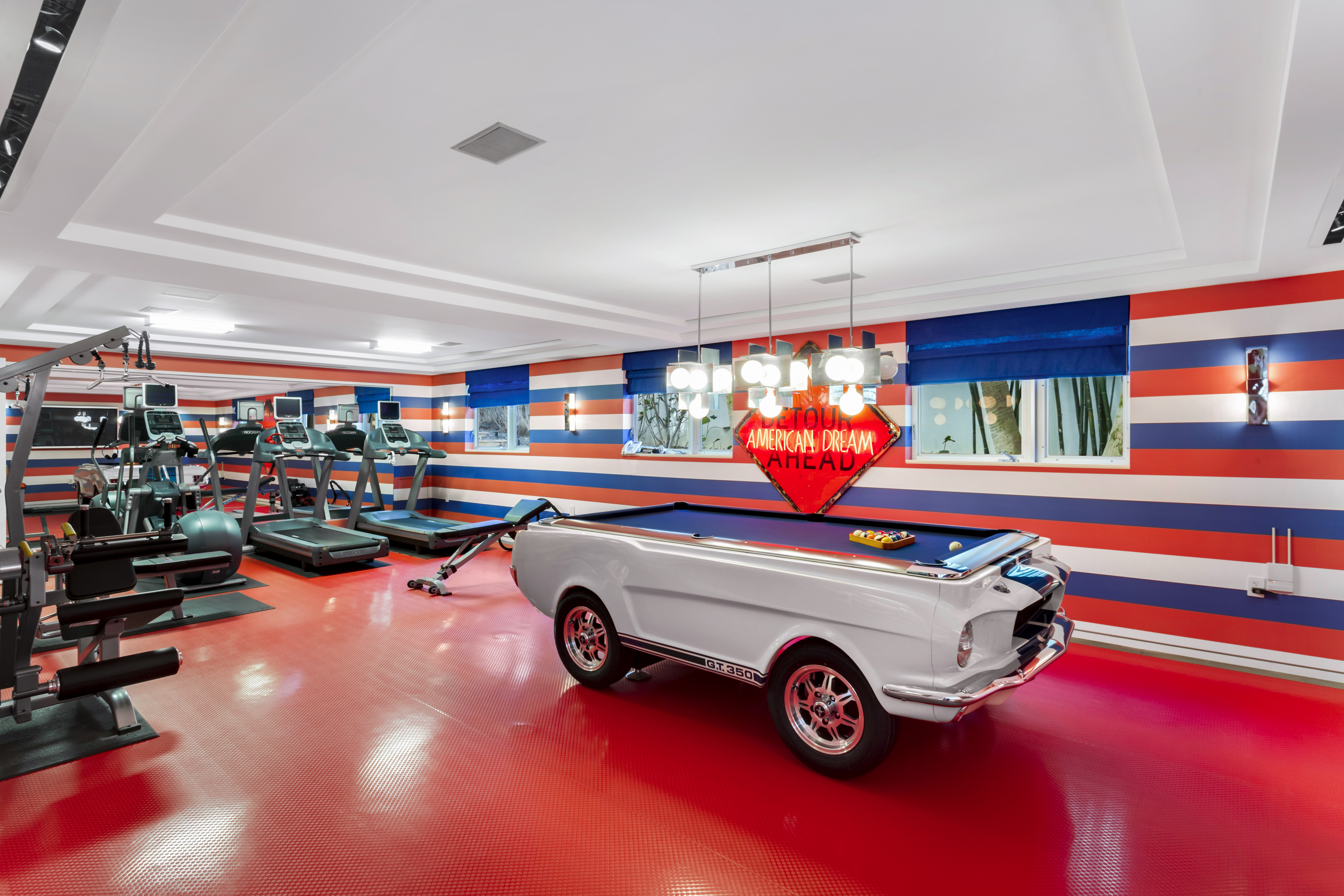 See more photos of the home here.