Transit-Oriented Condo Development Heading to Chicago's Noble Square
Transit-Oriented Condo Development Heading to Chicago's Noble Square
Transit-oriented development (TOD) is a buzzy term in Chicago lately, being slapped on to various developments. What does it mean? Basically, it refers to developments that are in walkable neighborhoods and near public transit. Usually, these developments have fewer parking spots than units.
Usually this moniker just refers to apartments, but Curbed Chicago reports a condo TOD is going up at the site of an old Ace Hardware store in Noble Square. Dubbed "The Ace on Ashland," the building will have 33 condo units with just 25 parking spots.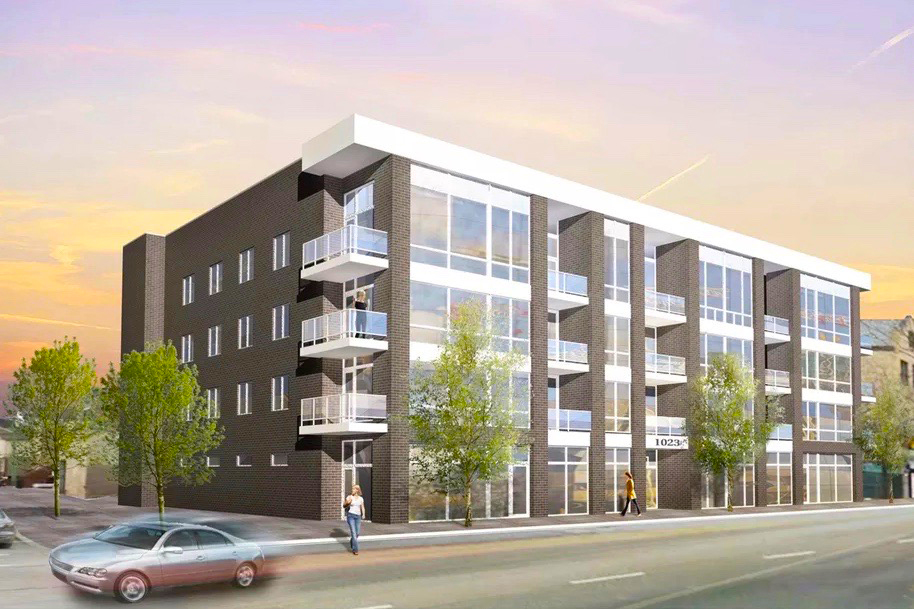 Units will range from 720 square-foot one-bedrooms to 1,280 square-foot three-bedrooms. The units will be market rate—with no prices announced yet—but the developer, iGNP Development, is designating two units as affordable housing. Architect John Hana is designing the building.
The development will have ground-floor retail, as well, and tenants may include a cafe, gym, small grocery store—or maybe another hardware store.