Phoenix Real Estate
Tucson Neighborhoods Where You Might Just Run Into Wildlife
Tucson has always prided itself on its connection with nature. Being surrounded by the Santa Catalina Mountains to the northeast, the Rincon Mountains to the east, and the Santa Rita Mountains to the south, not to mention the desert climate, creates plenty of opportunities for city dwellers to run into critters.
The New York Times recently gave a shout out to the city for encouraging exploration outdoors. Lately, however, the city has had some unusual sightings that have caused residents to take notice of who they share the neighborhood with.
Bighorn Sheep - Blanco Estates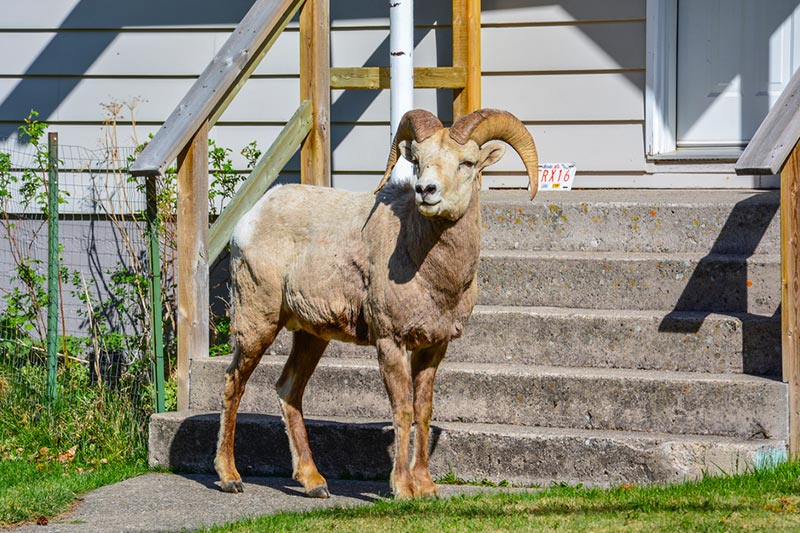 KGUN 9 reported recently that — according to the Arizona Game and Fish Department — a bighorn sheep decided it was a good time to "check out" the lower lying areas. Specifically, they've been spotted just northeast of Blanco Estates in Marana. Though no plans to relocate the majestic creatures were in the works, neighbors say sightings had been prevalent over the last month. Per AZCentral, around 85 bighorn sheep live in the Santa Catalina Mountains following a reintroduction effort that began four years ago.
Coyotes - Palo Verde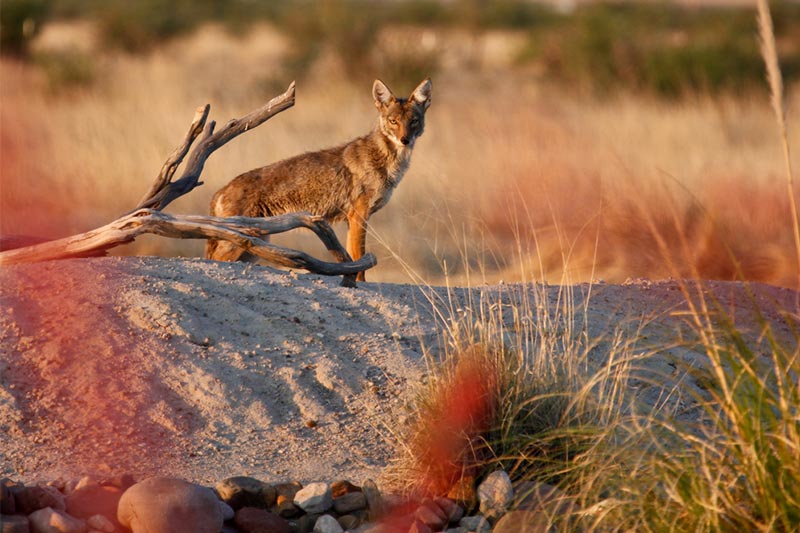 While the sheep sightings are a nod to conservation efforts, they are considered prey for mountain lions and coyotes, who track them wherever they go. One neighborhood in Tucson is finding visits from curious coyotes to be "too close for comfort." Per KGUN 9, Palo Verde residents have reported multiple sightings in the last two months, noting that the coyotes seem undeterred as of yet.
Though the frequent visits are more alarming than dangerous, Cochise County residents east of Tucson have been dealing with coyotes "packing together" to attack livestock, which causes financial hardship to many ranchers, according to Tucson News Now. Advice from Cochise County's Animal Control Division is for locals to never leave out food for your pet at night and, obviously, never feed wildlife.
Harris's Hawk - Vail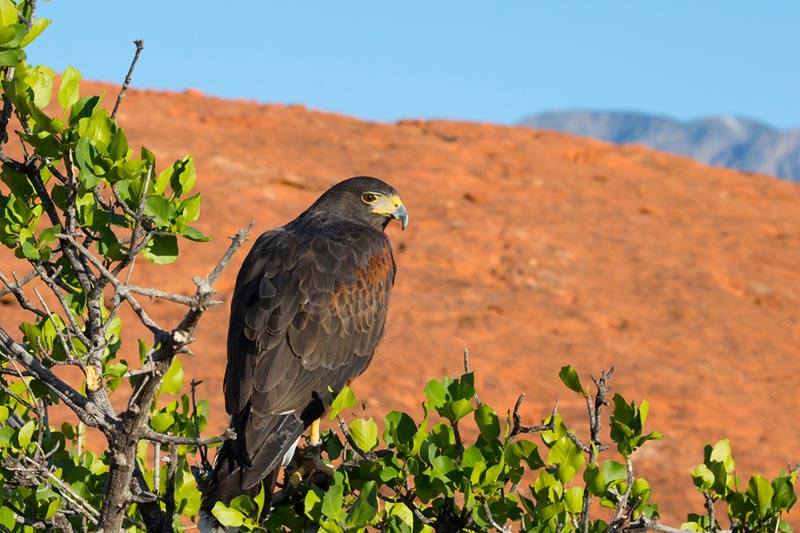 Aside from the occasional foraging predator, one Vail resident recently helped rescue a Harris's Hawk with a trap stuck to its leg. The wounded bird landed in her yard and she remembered a public notice was sent out from the Tucson Wildlife Center. Per AZ Family, the animal is on the mend at the center. If found unable to fly, the hawk will be placed in a sanctuary nearby.