Bay Area Real Estate Development
Two Modern 'Swooping' Towers in SoMa to Join San Francisco Skyline
Tishman Speyer is moving forward with the development of two modern towers in the SoMa neighborhood of San Francisco.
The twin buildings will rise 420 feet on the corner of 4th Street and Townsend Street. Ultimately, the project will yield 907 market-rate condominiums, which include 184 studio units, 353 one-bedrooms, 309 two-bedrooms, 46 three-bedrooms, and 15 lofts, per SocketSite.
Also planned are 27,000 square feet of retail space and a parking garage with room for 450 cars and 316 bikes, according to SocketSite. As it stands, the proposal would shrink the site's existing commercial space of 52,500 square feet, according to a San Francisco Business Times report.
Unlike traditional buildings, in which each floor has the same square footage, these towers would have larger ground floors. Each subsequent floor will then be slightly smaller in size until approximately halfway up to the building, after which the floors will become uniformly sized. This design will create a curved, swooping look from the outside, and it will allow room for private terraces on the lower floors of the building. These cantilevered floors will also create the impression of four separate buildings when in reality there will only be two.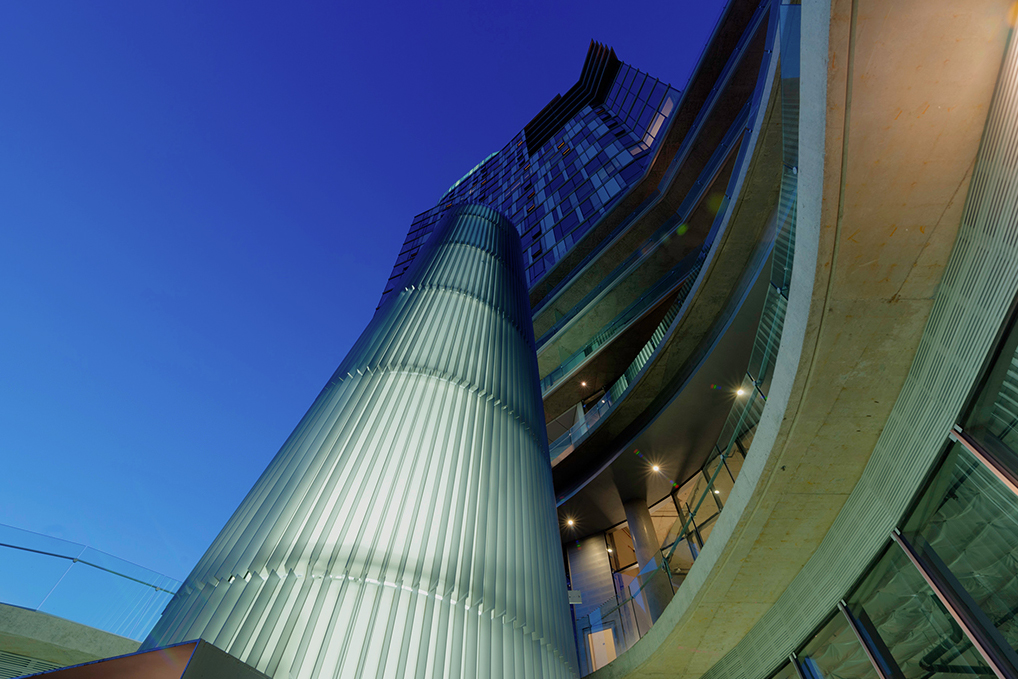 Residents will have access to more than 35,000 square feet of open space in the form of rooftop gardens, common areas, and balconies.
Building 1, which will be located on the west side of the site, will have 39 floors of residential units. The ground floor will have retail space, a residential lobby, and a landscaped central plaza.
Building 2, facing Townsend Street, will be situated to look like a mirror image of Building 1.
To make room for these towers, several warehouse-style facilities in Central SoMa will be demolished, including structures that house The Creamery, The Iron Cactus, and other businesses.
Access to the four residential lobbies would be available through a public courtyard and walkways. The plaza would also be ringed with retail stores open to the public.
For commuters, the site is situated directly across the street from a Caltrain terminal, according to Hoodline.