New York's Upper West Side vs. Upper East Side: Where to Live
New York's Upper West Side vs. Upper East Side: Where to Live
For such a busy, fast-paced city like Manhattan, parts of the Upper East Side and Upper West Side neighborhoods both feel surprisingly intimate and relaxed. In proportion to their sizes (keeping in mind the UES is larger), each neighborhood is evenly matched in major quality criteria like housing prices, dining options, cultural attractions, transportation, and education.
Discover the primary differences and unique attributes of these renowned New York City enclaves and why residents of each are proud to call them home.
Homes and Pricing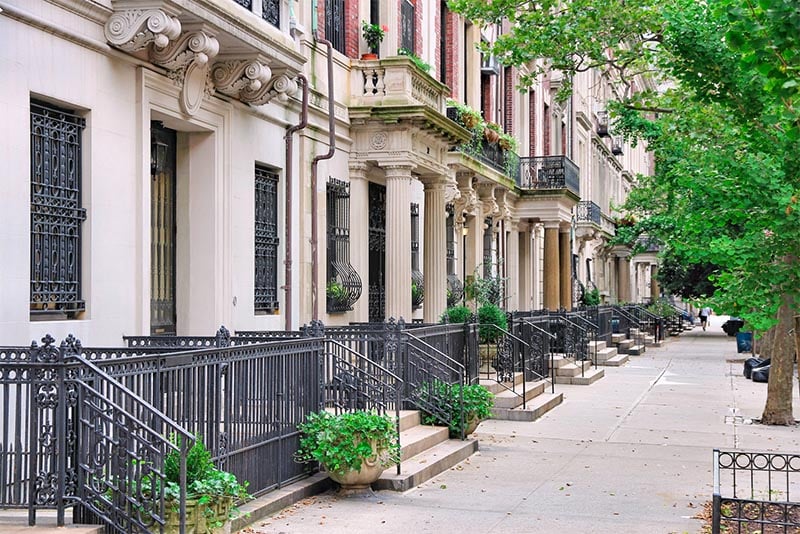 The Upper East Side is known for its affluent residents and luxury lifestyle. The average price of homes sold is right around $1 million. While homes for sale come with a high price tag, renters who do some digging can actually find some pretty good deals on apartments. Looking in the far eastern parts of the Upper East Side, there are affordable one- and two-bedroom apartments, making this prestigious neighborhood more accessible than some might assume.
Comparatively, it's quieter than other parts of New York.
The Upper East Side is gorgeous, with its beautiful tree-lined streets, exquisite townhomes, and towering, ornate buildings on Park, Madison and Fifth Avenue. If you can afford it, it's a lovely place to live, and if you can't, it's still fun to walk around and admire the area.
With charming brownstones and grassy lawns, the Upper West Side is equally attractive, emanating a cozy, inviting feel. The median price of homes for sale is slightly less but overall comparable to the Upper East Side, and it's possible to find reasonably priced apartments on the northern end of the neighborhood.
Scott Bane, an Upper West Side resident for over 20 years, enjoys the beauty and peaceful parts of the neighborhood. "Comparatively, it's quieter than other parts of New York. Some of the side streets—in the 60s, 70s, and even above—are very beautiful. There are brownstones; they're tree-lined. There are some very beautiful blocks," he says.
Getting Around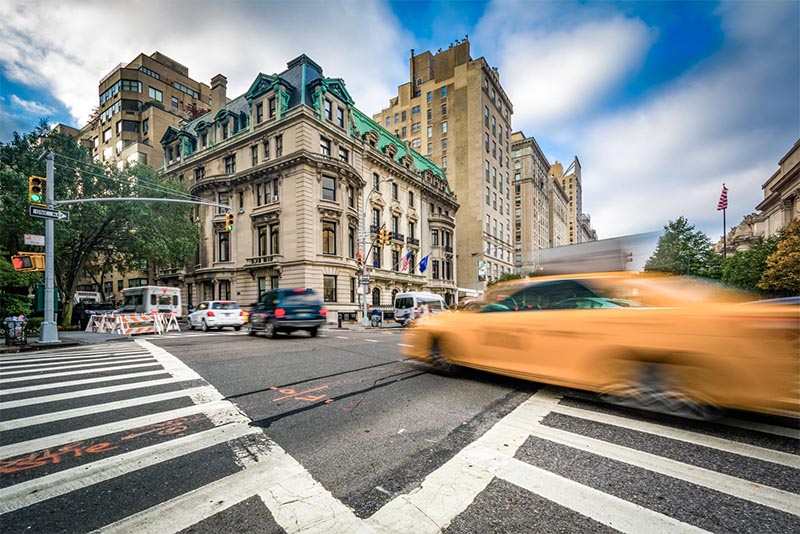 People love living in New York because of the prevalence of public transportation options and how walkable it is, especially in Manhattan. Both the Upper East Side and Upper West Side are some of the best neighborhoods for these perks of New York living.
For taking the subway, there are two main train lines accessible to the Upper East Side that run the length of Manhattan: the Lexington Avenue 4/5/6 trains and the Q train at Second Avenue, which opened in 2017.
"I know people who live on the Upper East Side that say that the opening of the Second Avenue subway has changed their life. There used to be only one subway line and it was notoriously overcrowded, had lots of delays and it made commuting very difficult," says Bane.
The Upper West Side likewise has two main train lines that provide transportation throughout Manhattan and direct service to LaGuardia Airport. These trains include the local 1 train and express 2 and 3 trains as well as the A, B, C, and D trains. Some trains run on weekdays only, and only within set time frames. It's best to reference the Metro Transit Authority for route information and schedules.
As for city buses, many make frequent stops within the Upper East Side and Upper West Side neighborhoods, so between the buses and the trains, residents have their share of transportation options.
One huge advantage that both neighborhoods have in common is their proximity to Central Park. Upper East Siders can walk to the side of the park that includes the Central Park Zoo, the Wollman Rink, Victoria Gardens, and Loeb Boathouse. On the other side, the outdoor Delacorte Theater and Friedsam Carousel as well as plenty of tennis courts and sporting fields are within walking distance for Upper West Siders.
Beyond the park, pretty much anything you could want or need—from stores, restaurants, and bars to performance venues and cultural attractions—are at the fingertips of those living in the Upper East and Upper West.
Food and Culture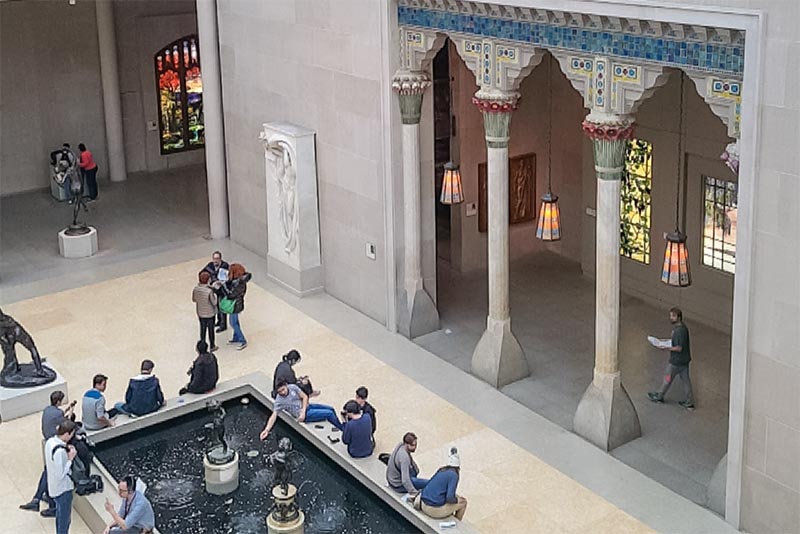 Residents of the Upper East Side and Upper West Side are blessed with an abundance of dining, entertainment, and cultural destinations. There's so much available, it's hard to know where to start.
The Upper West is home to the esteemed Lincoln Center, the Juilliard School, and Columbia University, and any neighborhood that's home to art lovers and students is sure to have a robust dining scene. Asian cuisines including Chinese, Thai, and Indian are prominent in Upper West Side restaurants, with great Italian and American options as well.
One of the great, funny things about New York is New Yorkers tend to play it cool.
Upper East Side restaurants cover a wide range of cuisines and price points. There are plenty of everyday diners and delis as well as places to have one of the best upscale dinners of your life, like at the James Beard Award-winning and Michelin Starred Daniel.
As for cultural experiences, the Upper East Side and Upper West Side have some of the best in New York City, depending on what you're looking for. The Upper East is best known for visual art, with the Metropolitan Museum of Art and the Soloman R. Guggenheim Museum located along the neighborhood's Museum Mile.
While the Upper East Side is all about visual art, the Upper West Side is a performance paradise. The Lincoln Center houses the Metropolitan Opera, the Frederick P. Rose Hall, the Alice Tully Hall, the David Geffen Hall, the New York City Ballet, and more. In addition to the performing arts, the Upper West Side is also home to the American Museum of Natural History with amazing historical exhibits that appeal to all ages.
Another part of being a New Yorker is living among the many celebrities who call it home.
"When I first moved to the Upper West Side, I was right down the street from The Dakota. My great claim to fame is one morning I saw Lauren Bacall who lived at The Dakota then. She was out walking her dog. One of the great, funny things about New York is New Yorkers tend to play it cool, so [celebrities] are largely left alone," Bane says.
Education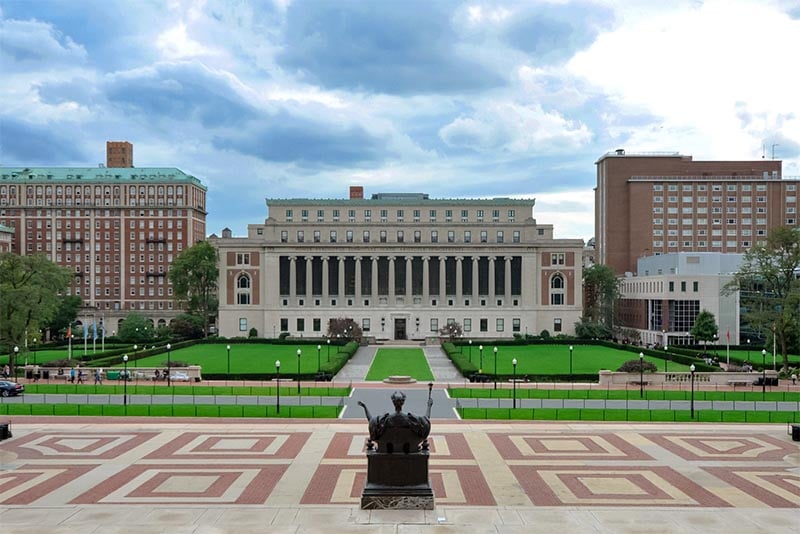 Families of both the Upper East Side and Upper West Side enjoy access to top-rated public schools. Each neighborhood has elementary, middle, and high schools with 10/10 ratings on GreatSchools. As for private schools, the UES is the cream of the crop, with some of the most top-performing college prep institutions in Manhattan.
Upper West Side also has its share of top-rated private schools, including Trinity School, which is ranked #1 in the state.
You can find higher learning colleges and universities in both neighborhoods, but Upper West Side is home to Julliard, Columbia University, and Barnard.
The Bottom Line
Both New York neighborhoods offer the best the Big Apple has to offer: enviable real estate, top schools, world-class cultural institutions and dining, and proximity to Central Park. While the Upper East Side is a little more expansive than the West Side, both are dominated by high home prices and a few surprisingly affordable rentals. The Upper West Side, though, slightly edges out its competitor by being home to more top universities.