Upscale, 123-Unit Condo Development Opening in McLean, VA
Upscale, 123-Unit Condo Development Opening in McLean, VA
An upscale condo development will soon open in McLean, Virginia, the tony suburb right outside D.C.—the first development of its kind in over a decade, according to the Washington Post.
Headed to downtown McLean, The Signet will include 123 residences on six levels and 5,000 square feet of street-level retail with room for a restaurant with sidewalk seating. The one-to-three-bedroom condos range in size from 950 square feet to more than 2,800 square feet, and they'll be priced from $800,000 to more than $2 million. Some of the units will include a terrace or balcony.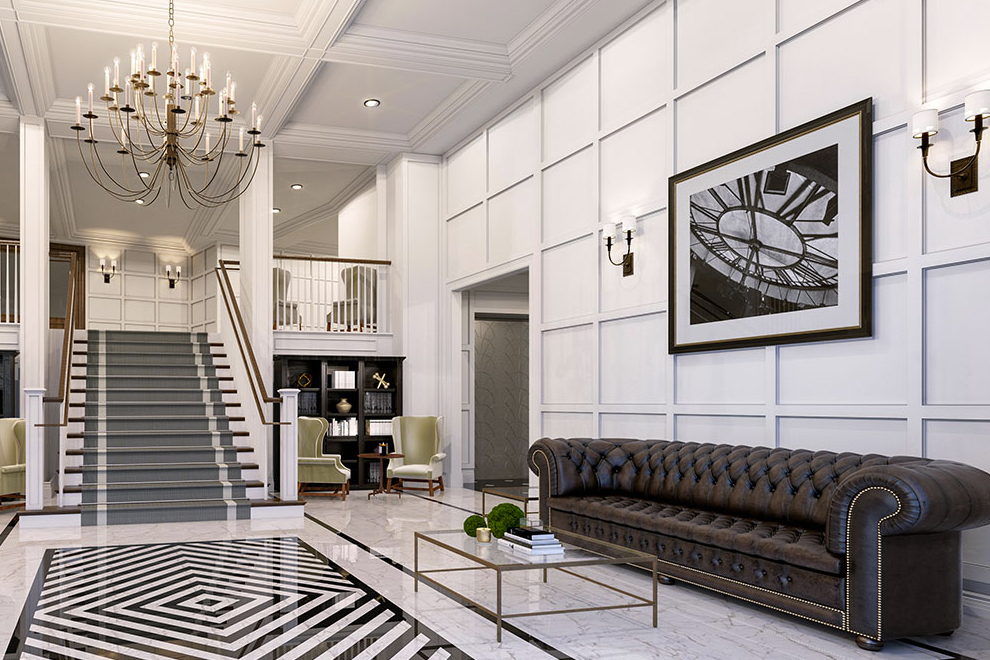 Residents have access to amenities including concierge services, a fitness center, a courtyard, and a resident lounge.
The development was designed by Franck & Lohsen Architects, Page Architects, and interior design firm Bill Rooney Studio. The building's exterior strives for a historic look with a brick and limestone facade while inside, units have all the hallmarks of modern luxury condos: open floorplans, sleek finishes, and marble countertops.
Sales started with a launch event April 19.