Urban Spotlight: South Park, San Diego
Urban Spotlight: South Park, San Diego
South Park is one of San Diego's premier neighborhoods. This area is located on the eastern border of Balboa Park just north of the Golden Hill area and west of 34th Street. With its close proximity to downtown, Balboa Park, and the freeways, this neighborhood has a lot to offer, especially to residents who like the outdoors and enjoy an active nightlife. There is a strong sense of connection and community in this part of the city, which is one of several reasons why people live here.
Even though South Park has a lot of modern conveniences, it is also one of the oldest suburbs in the city. Most of the houses you see in the area are from the early 20th century and retain their classic charm. Several early businesses are also preserved. During the Panama-California Exposition of 1915, a streetcar system was established to take people to the event as well as other places downtown. These streetcars remained in operation well after the exposition was over until about the early 1930s. Remnants of this era can still be seen in many parts of the neighborhood today.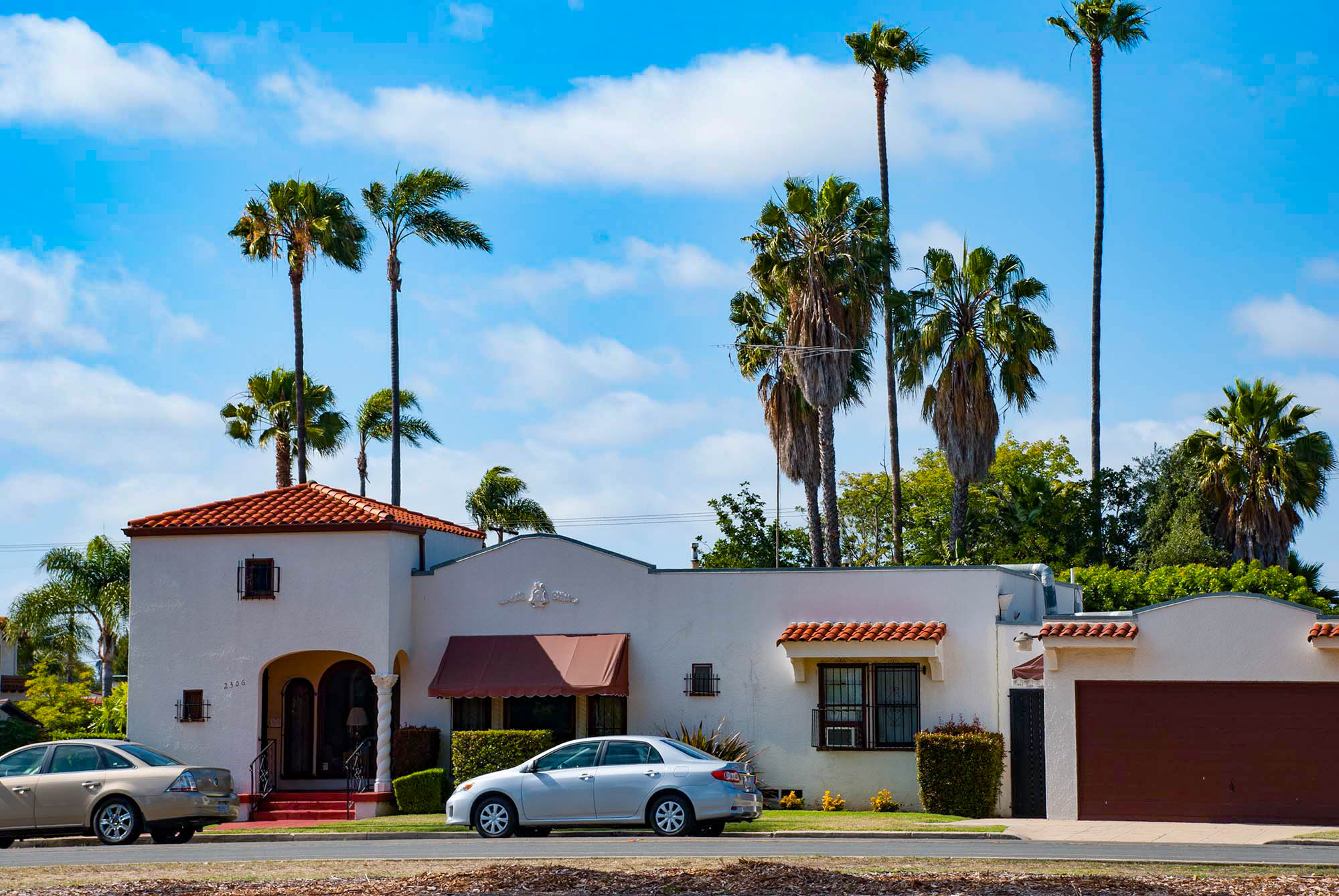 Most of South Park consists of single-family homes of various sizes and shapes. Many of them have the classic red tile and adobe look, but there are also a variety of other types of homes to suit just about every desire. Some homes even come with "granny flats" (a small home behind the main home). The neighborhood originally evolved as a place for working professionals away from the main hustle and bustle of downtown, yet residents are just a short trip from the city and Balboa Park.
In recent times, the area has become well regarded as an ever-changing neighborhood that still retains its original charm. Much of the area is comprised of small businesses, shops, and boutiques and many of them specialize in one-of-a-kind and handmade items. Many businesses offer a tailor-made experience and allow customers to make their own items or even their own meal combinations at restaurants. There are also several unique restaurants and cafes such as the South Park Brewing Company, which serves 13 different types of beer. South Park has several community events that draw everyone together including historic walking tours and holiday events like a Christmas tree lighting.
South Park appears to be heading towards an even more dynamic future with a lot of emphasis on creativity and the arts. However, its historic appeal will always play a significant role in the community. With increased development of the downtown area, many people find that South Park is a great way to stay close to the economic heart of San Diego while still enjoying the amenities of a single-family home neighborhood.