Versailles-Inspired Estate in North Texas Goes Up for Auction
Versailles-Inspired Estate in North Texas Goes Up for Auction
They say everything's bigger in Texas, but few properties in North Texas can compare with the Champ d'Or. The luxury mega-mansion in Hickory Creek near Denton is going on the auction block June 28 with the help of New York City-based Concierge Auctions.
The luxurious property offers more than 48,000 square feet of space, larger than the nearest Nordstrom. It sits on 40 acres about a mile north of Lake Dallas at 1851 Turbeville Road.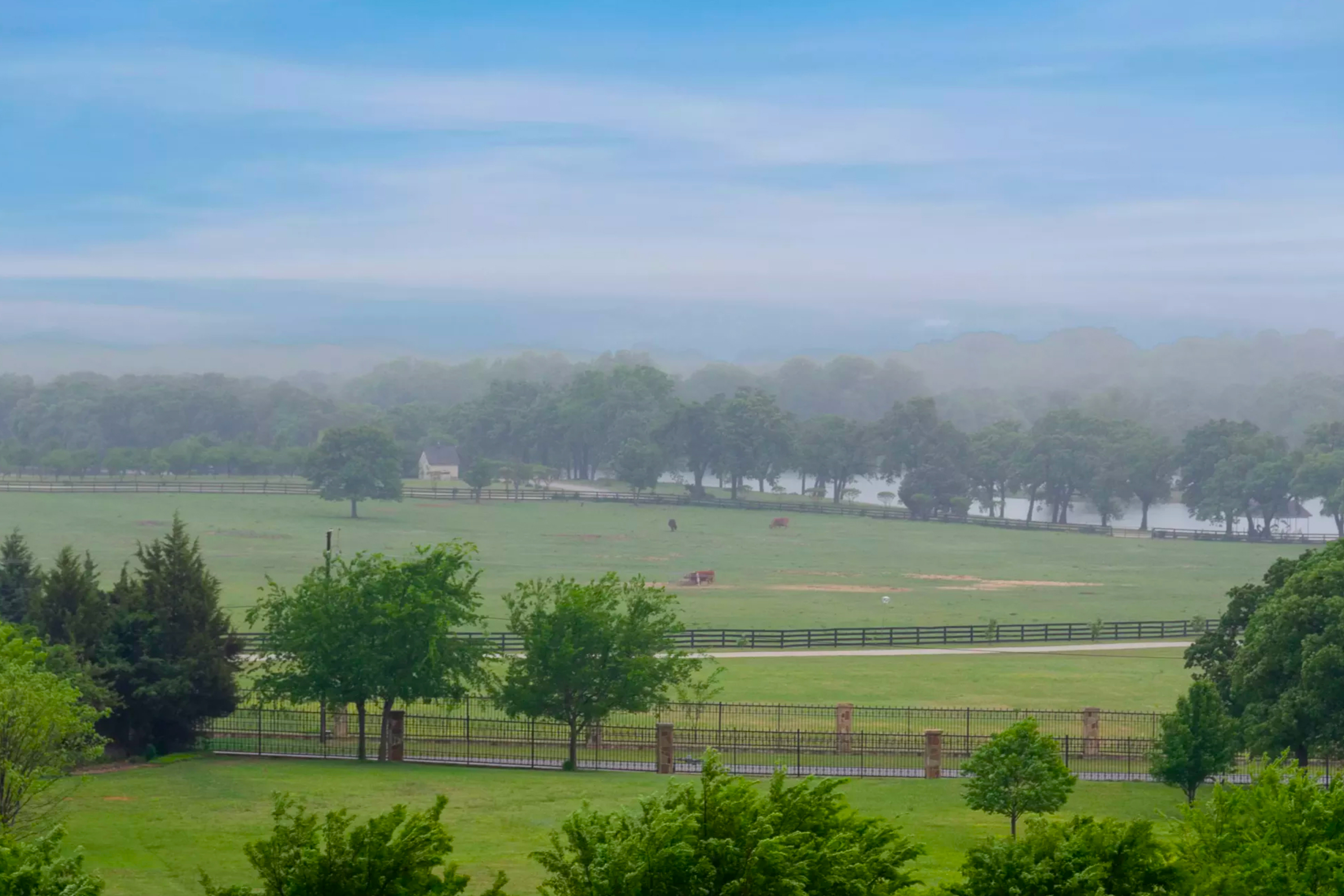 Champ d'Or, which means "fields of gold," has French-inspired architecture and luxury features inside and out. The property has been larger-than-life from the beginning, costing more than $50 million to build. It was completed in 2002.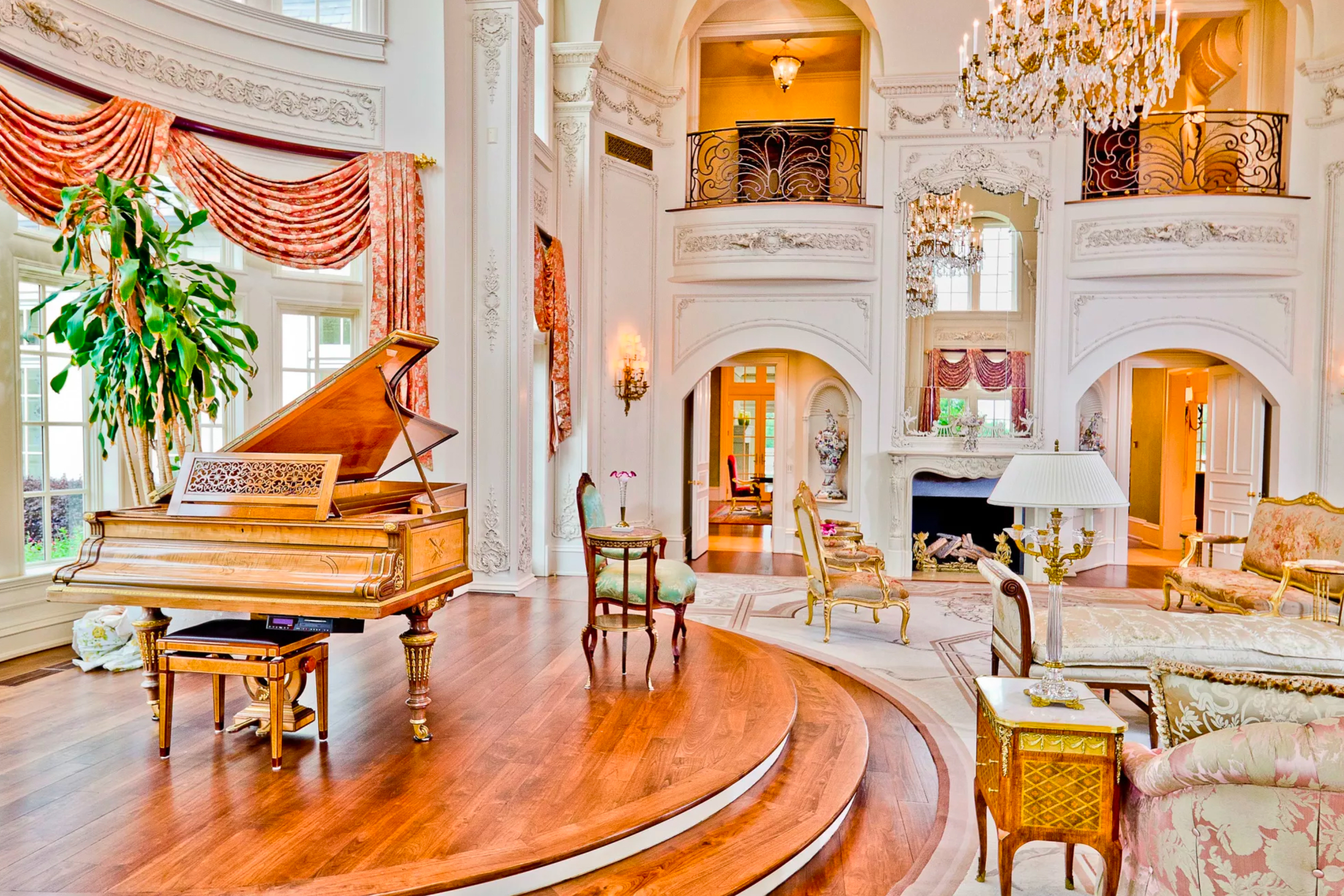 The residence was built with opulent features to resemble the palace of Versailles and has a tea room designed to recall the former Tavern on the Green in New York City. It includes amenities like an indoor pool, a master closet modeled after the Paris Chanel boutique, a grand ballroom, and three enclosed apartments for staff. It also includes a two-story mahogany library, a hair salon, and two elevators.
The grounds also include reflecting pools, an outdoor veranda that seats 450 people, and a garage with space for 20 cars. In addition, it has tennis and racquetball courts, a bowling alley, a catering kitchen, an outdoor pool, and a movie theater.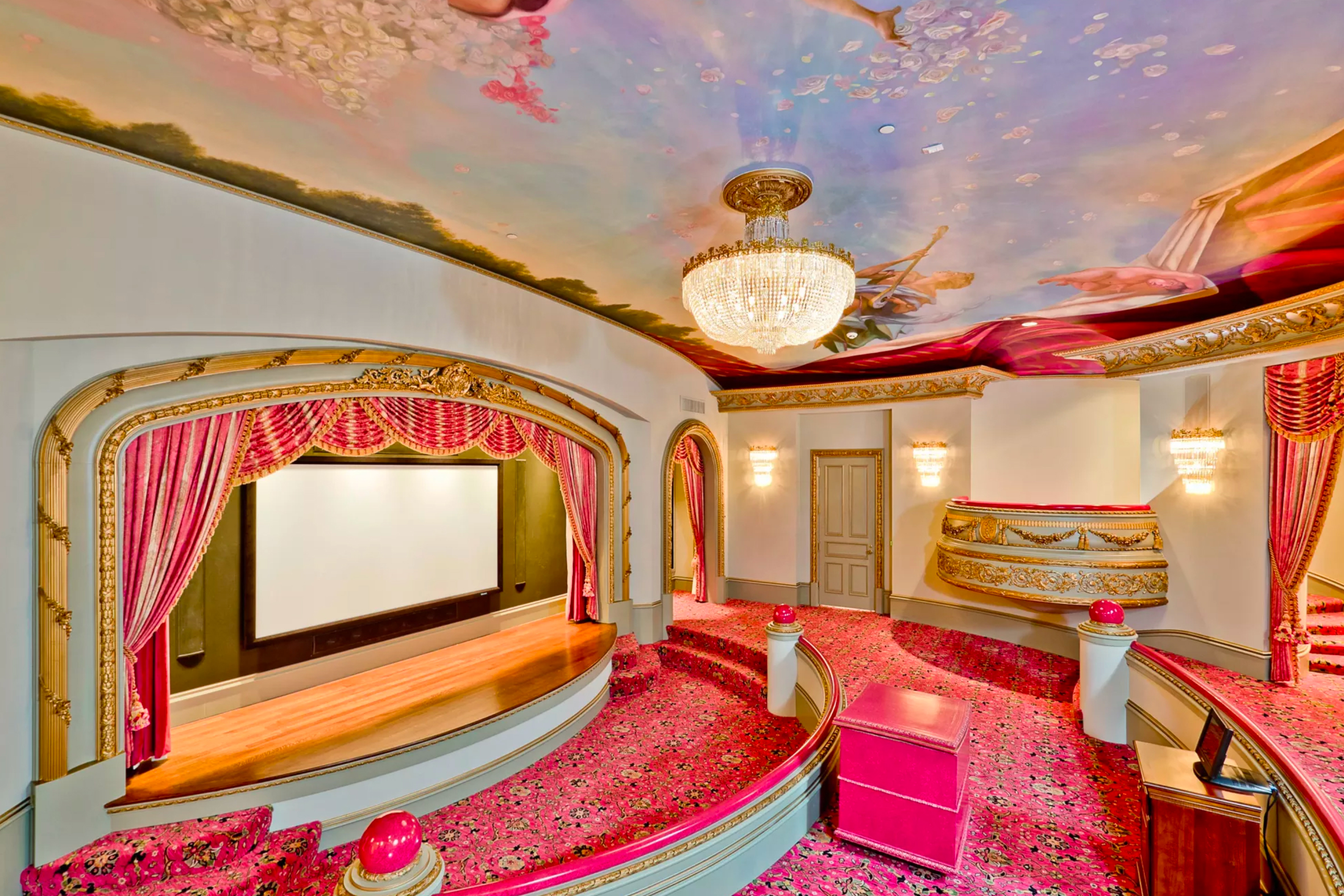 Even though the property took $50 million to build, the local market hasn't been able to maintain that price. Champ d'Or sold at auction in 2011 to Zaf Tabani of the Tabani Group, a commercial real estate firm. The property was valued at $9.7 million in 2011, then assessed for $21.7 million in 2012.
According to Concierge Auctions, opening bids for the property will range between $5.5 million to $10 million.