Washington D.C. Real Estate: The November Digest
Washington D.C. Real Estate: The November Digest
Washington D.C. neighborhoods run the gamut from charming, historic communities like Georgetown to neighborhoods like Shaw that are seeing an influx of luxury high-rises. Using Neighborhoods.com data, we looked at which D.C. neighborhoods are selling the most homes, where home inventory is high, which neighborhoods our users are searching, and where builders are busiest.
NoMa Is Selling the Most Homes...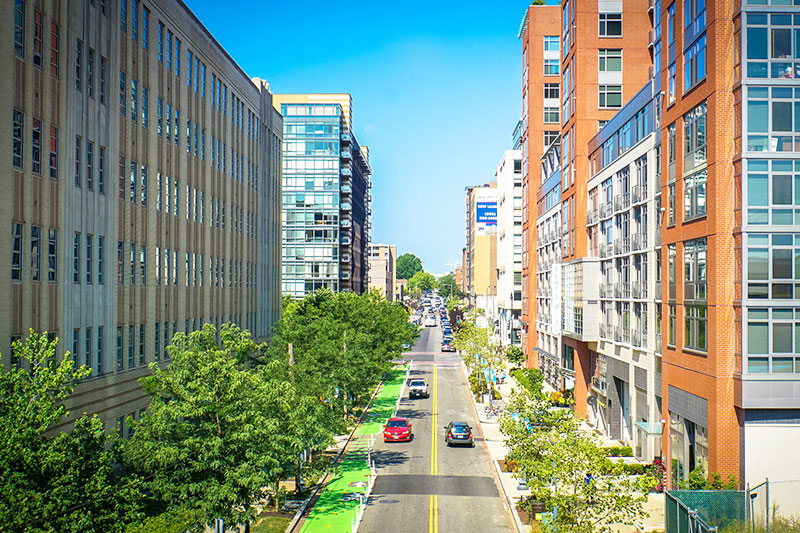 The Northeast portion of Washington, D.C., particularly NoMa, currently has the most homes for sale. With a median price in the low $600s, NoMa has over 180 homes on the market.
The neighborhood landmark is the gourmet food hall Union Market, which has over 30 local food vendors. Perhaps the biggest reason why many are flocking to the neighborhood is because of its rapid growth in the past decade. In 2013, the city gave the neighborhood $50 million for new parks and open spaces for recreational amenities. The neighborhood has since become more pedestrian- and bike-friendly. It's also home to more playgrounds, dog parks, and outdoor art exhibits.
…But Columbia Heights Isn't Far Behind
Similar to NoMa, Columbia Heights has also been experiencing an explosion of new homes, retail, grocery stores, and other development. The current median price of homes for sale is also in the low $600s, and the commute to Downtown D.C. is just a short 15 minutes.
Columbia Heights' restaurant scene has also grown, attracting D.C. foodies to the area. Restaurants range from the exclusive 24-seat Bad Saint—which often has lines of people outside its doors waiting for a taste of the authentic Filipino dishes—to the more laid-back Red Derby.
Our Users Are Searching in Traditional D.C. Communities...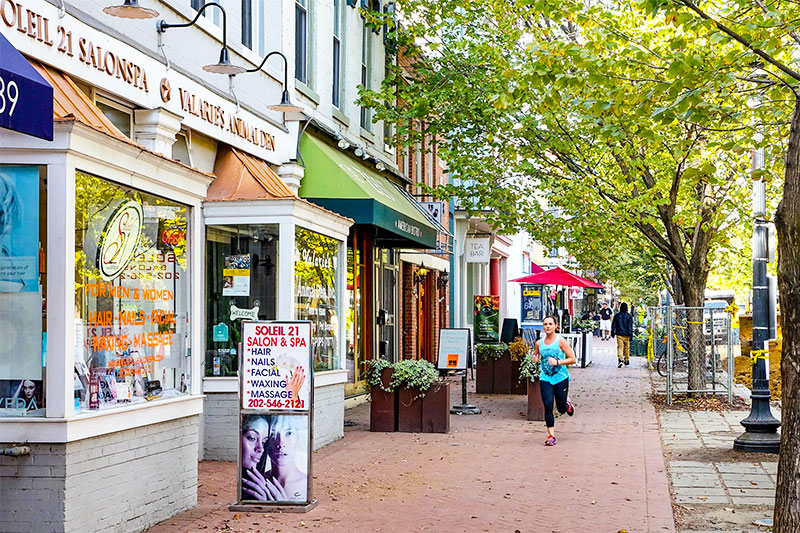 Capitol Hill is perhaps one of the most well-known neighborhoods in the city, and it's where Neighborhoods.com users were searching the most.
Capitol Hill's median home price is in the low $700s—not cheap by any means, but some homes here date back to the early 1800s. The historic nature of the homes in the community (none are taller than three stories) gives a quaint feel to the neighborhood, a strong draw for homebuyers.
Despite being a well-established neighborhood, Capitol Hill is seeing some new developments. Slated to open in late 2019, Watkin's Alley is a 44-residence development with 29 townhomes, 14 condos, and a carriage house. When built, it will be within walking distance of Eastern Market, Barracks Row, and multiple grocery stores.
…While Also Checking Out Hidden Gems
Users were also interested in Lily Ponds, a hidden gem of the D.C. area. Located along the Anacostia River and close to the Minnesota Avenue and Deanwood Metro stations, the area offers an easy commute to downtown.
The little enclave is close to Capitol Hill, but it has much more affordable home prices. The median home price here is in the low $300s. In 2016, the area saw home prices go up by over 50 percent, what U.S. News and World Report called "a really good return on investment."
Homes are typically single-family homes at a variety of ages. One of the neighborhood's best features is that it's adjacent to Kenilworth Park and Aquatic Gardens.
Pricey Neighborhoods Are Still Selling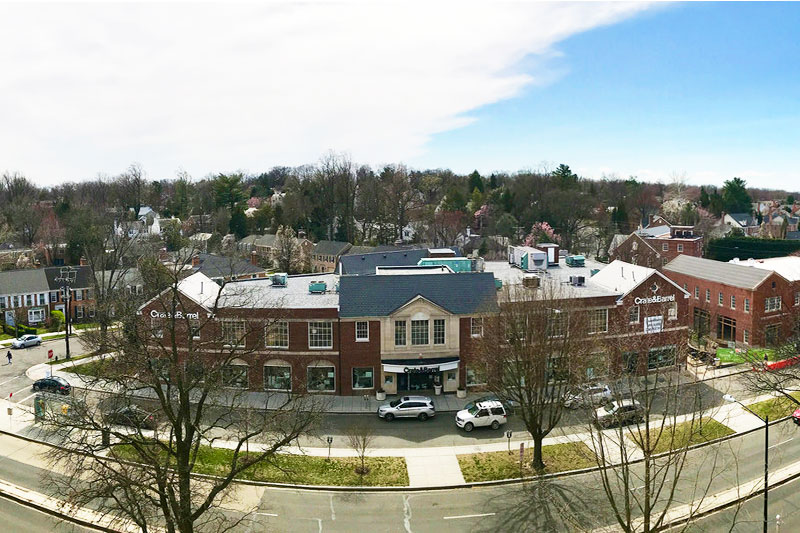 Among D.C. neighborhoods, Massachusetts Avenue Heights boasts the highest median home sale price of $2.3 million. Homes here are expansive and traditional, often in the colonial or Federal style, offering a suburban feel still in the city.
With its Colonial and Cape Cod-style homes, nearby Spring Valley comes in second behind Massachusetts Avenue Heights for most expensive homes. The median sale price is $1.5 million.
Great Deals Are Popping Up in Changing Neighborhoods...
The surprisingly affordable Southwest Waterfront neighborhood has a median home price in the high $300s. The new Wharf mixed-use development has breathed new life into the neighborhood, and there are plenty of options for shopping, dining, and grocery stores here, including a Safeway right next to the Waterfront Metro.
…And Well-Established Ones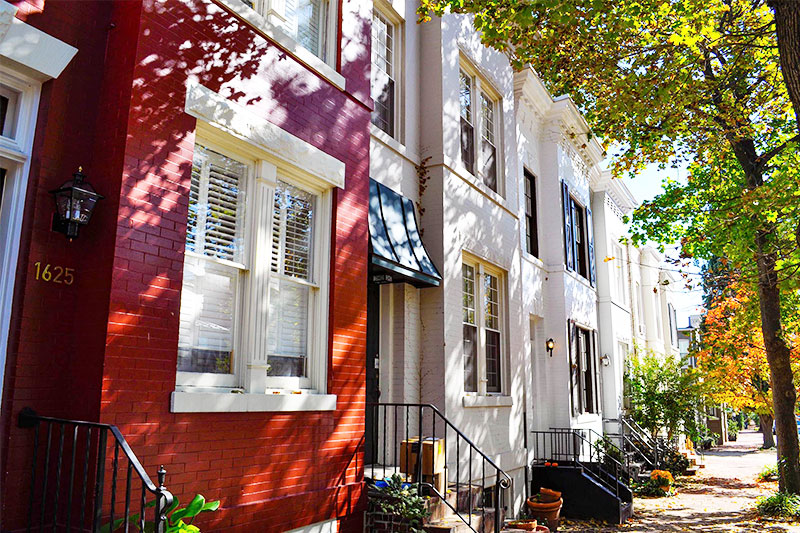 Despite its close proximity to the often more expensive Georgetown, Glover Park is a relatively affordable neighborhood, with a median home price in the high $400s. With spacious homes and proximity to the shops and restaurants of Georgetown's M Street, Glover Park offers the convenience of an urban neighborhood with the laid-back style of a suburb.
Where Builders Are the Busiest
Columbia Heights has been booming with lots of new construction over the past three years. Within easy walking distance of the Metro, there are brand-new duplexes with spacious porches and gourmet kitchens. There are also new condos perfect for smaller, young families looking for convenience and retail accessibility.
Capitol Hill is also seeing a building boom. There are lots of new buildings that have popped up in the past few years, including can't miss ones like the Penn Eleven condos, which opened earlier this year.