Chicago Neighborhood News
What Dockless Scooters Could Mean for Chicago Neighborhoods
Getting around Chicago is pretty easy. The city has the CTA buses and trains, plus miles of bike lanes for bike owners and Divvy riders. But bike-sharing company Lime is demoing a new mode of transportation in the city: dockless electric scooters. Once riders spot a Lime scooter (the app helps locate them), all they need to do is unlock it using the app, hop on, and zoom to their destination. It costs $1 to unlock a scooter and $0.15 per minute after that.
Lime is already piloting its dockless bikes on the Far South Side of the city, beginning in Beverly back in May. If the bike and scooter pilots go well, Lime could be a major addition to the city's transit options.
Partnering With Neighborhood Festivals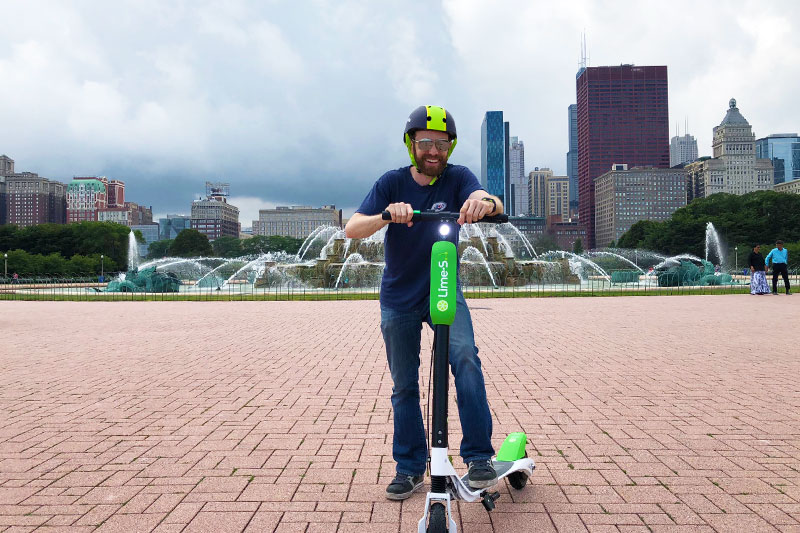 Lime is taking a neighborhood approach to test the waters for bringing its dockless scooters to the city. The California-based company is partnering with neighborhood festivals to demo the program. The weekend of July 21 and 22, attendees of the Sheffield Music Festival and Garden Walk, an annual Lincoln Park event, could test out the Lime scooters. Riders could even use the code "LimeChi" to get a discount on their ride. The company was able to collect and charge its scooters after the event ended without any issue.
The next weekend, the scooters were available in conjunction with the Fiesta del Sol in Pilsen, an annual festival that draws more than a million people each year.
Thus far, the feedback Lime has been receiving has been positive. "Every time we put the scooters out at events, we see a lot of miles," Jessie Lucci, Lime's general manager for Chicago, told Neighborhoods.com.
These pop-up demos will continue each weekend throughout the summer (on both the North and South sides), although there's no set schedule. The company is opting to keep an element of surprise.
Filling a transportation gap?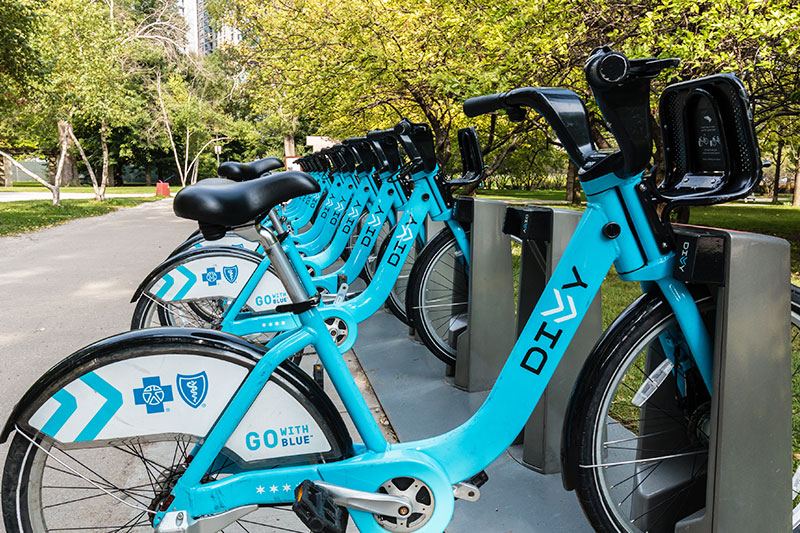 While options like Divvy and now Lime's scooters could be a fun tourist draw, they are also a way for residents to speed up their commute. Instead of walking to a bus or train line, residents could opt to use one of the electric scooters to take them those last few blocks.
"I want to see them everywhere in Chicago. We can see our scooters being a great add-on to serve all residents," Lucci says.
The company is offering both dockless bikes and scooters to provide options in different areas. Although programs are in the early stages of coming to the city, the company is laying the groundwork for expansion.
What's next for Lime in Chicago?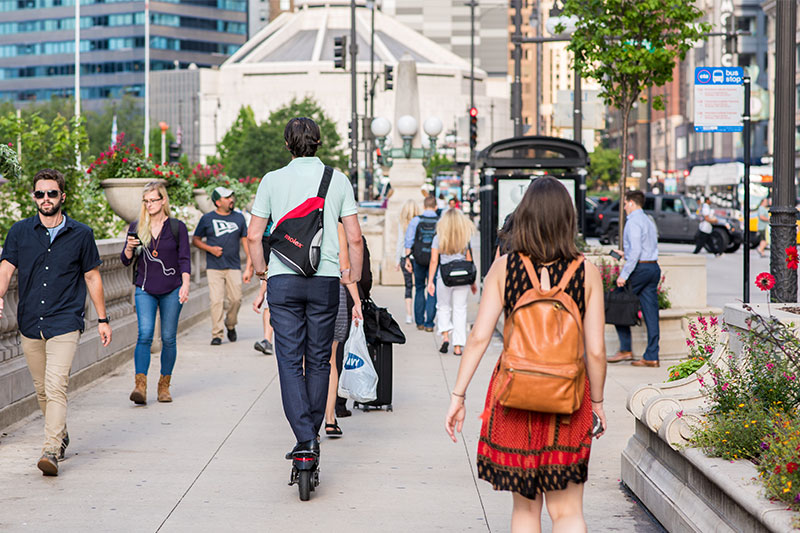 "Right now, we are meeting with aldermen around the city to introduce the product, determine appetite, and find out their concerns," Lucci says. "We have a lot of aldermen who can see this doing really well in their neighborhoods." Lucci has found that a number of aldermen in neighborhoods with a lot of cars are interested in the scooters' potential to offer a greener alternative.
Chicago only has warm weather for a few months out of the year, but that does not necessarily preclude year-long use of the dockless program. The scooters are designed to work in many kinds of weather.
Before Lime rolls out its bikes and scooters in force, the City of Chicago will have its say. The Chicago Dockless Bikeshare Pilot Program, in which Lime is participating, will come to an end on Nov. 1. At that point, city officials will take a look at ridership data and determine whether a long term dockless program will have a future in Chicago.
The city's "lock-to" equipment rule could play a role in determining Lime's future in Chicago. Lime's bikes have a wheel lock, rather than a mechanism to lock the bikes to a rack or street sign, which means the company is limited to 50 bikes in the Far South Side pilot, according to the Chicago Tribune. Other vendors with lock-to equipment, like Pace and Uber, are planning to increase the size of their fleets.
While it seems Chicagoans are eager to try out both dockless bikes and scooters, the city's final word remains to be seen, as do the exact neighborhoods in which such programs would land.