Bay Area Real Estate Development
What does the future hold for Cupertino's derelict Vallco Shopping Mall?
If you're a Cupertino resident, you're probably familiar with the Vallco Shopping Mall. Opened in 1976, it was one of the largest shopping centers in Silicon Valley at the time. Along with anchor tenants like Macy's, Sears, and J.C. Penney, a connected ice skating rink made it a popular place throughout the 1980s.
However, increased competition and an inability to keep up with rising affluence of the surrounding population led to most tenants leaving just six tenants in the three-story complex (AMC Theatres, Cupertino Ice Center, Bowlmor Lanes, Cold Stone Creamery, Dynasty Seafood Restaurant, and Benihana).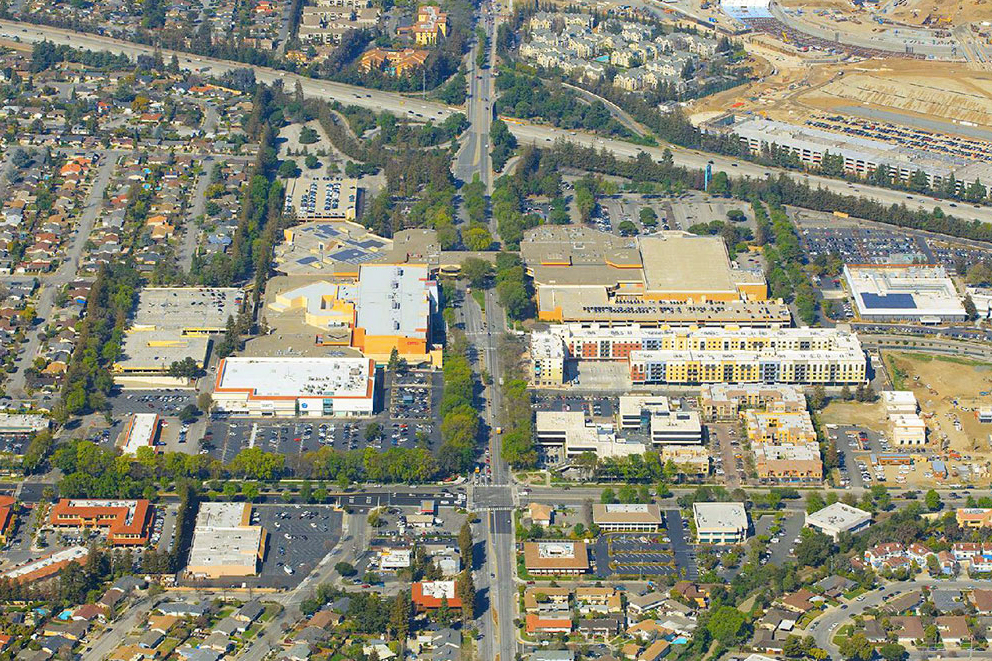 In 2015, mall owner Sand Hill Property Co. announced their intentions to demolish the structure and rebuild it as The Hills at Vallco, a retail, office, and residential development. The entire complex would be covered by the world's largest green roof, which would itself be a city park.
However, voter rejected a ballot initiative in 2016 to approve The Hills at Vallco. With that, Sand Hill said they would no longer invest in the mall but also would not sell the property until the city allowed it to create an investment opportunity with more value. Residents also voted no on a separate measure that year that would have allowed the mall to be demolished.
So, they went back to the drawing board. Now, according to the City of Cupertino website, Sand Hill is introducing new plans to build a multi-use development on the site featuring millions of square feet of office space and hundreds of housing units. Doing so would require the demolition of the shopping mall.
The problem now, just as it was then, is that not everybody wants to see the old Vallco mall go away.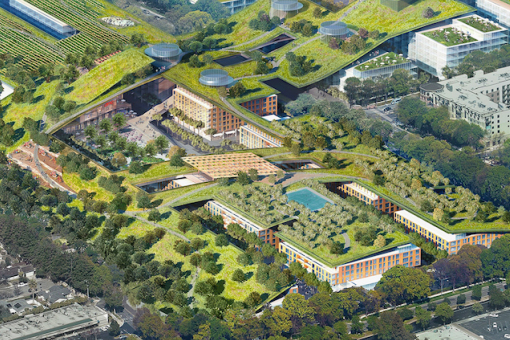 Dan Parolek, founder of the urban design firm Opticos, is in charge of developing a plan for the future of Vallco. Parolek told Curbed SF that, "the sad reality is that the community is really divided, and it's a pretty uncivil dialogue that's built up." According to Parolek, the next step in the process is to sit down with Cupertino residents and discuss all the different uses possible for the site.
In addition to the voices of Cupertino voters, there are also other forces at play. The city has an incentive to build housing on the Vallco mall site, as Apple's new headquarters is located a stone's throw away. According to an Apple Insider report, "Apple employees have been encouraged to get involved" in discussions about the future of the site.
Another potential motivation to build housing? The new SB 35 bill, which will make it easy for developers to go through permitting processes if the state deems it's short on housing. In fact, Cupertino is among 148 California cities subject to SB 35 streamlining for proposed developments with at least 50 percent of them being affordable homes. So it may be in their best interest to push for some kind of redevelopment that moves them towards that goal.